Do you know where to find the best local restaurants that offer great classic sandwiches? Are you looking for fantastic suggestions for a really great sandwich in Minneapolis?
Hearty meals are great every now and then, but sometimes you just feel like a simple sandwich. After reading this list, you won't know which "wich" to pick!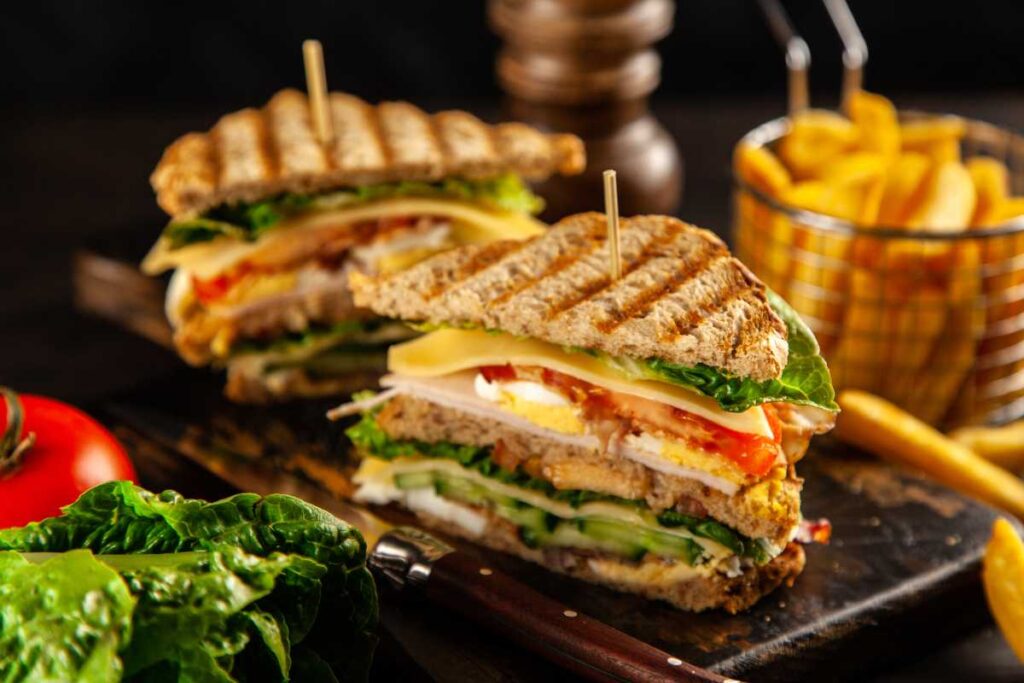 Keep reading to learn where I get the best sandwiches Minneapolis has to offer. Whether I'm looking for an ideal picnic, need a quick lunch, or need to grab a traditional sandwich, these are my overall local favorites.
Locally Owned Shops and Food Trucks
1. Lu's Sandwiches
There are a couple of locations to grab food at Lu's Sandwiches. Come enjoy a great sandwich on 2nd Avenue South or 6th Street NE in Minneapolis. Also, keep an eye out for Lu's local food trucks.
Lu's Sandwiches offers tasty Banh Mi style sandwiches and Asian-inspired bowls. Add a crispy pork egg roll or spring roll to complete your order!
2. Caffrey's Deli and Subs
Next, Caffrey's Deli and Subs, located on Lyndale Avenue South, is perfect for adding to the best sandwiches Minneapolis offers!
Come enjoy some of the best hot and cold subs in town, or try one of their various wraps! Additionally, you can add a salad or cup of hearty soup to your order.
3. Brava Cafe
Check out Brava Cafe, located on East Hennepin in Minneapolis. Brava Cafe's focus is on creating delicious comfort food-themed sandwiches.
Enjoy sandwiches such as their southern chicken and waffle sandwich, barbacoa short rib sandwich, and the pretzel pulled beef sandwich. You can also enjoy tasty options like tacos and burrito bowls.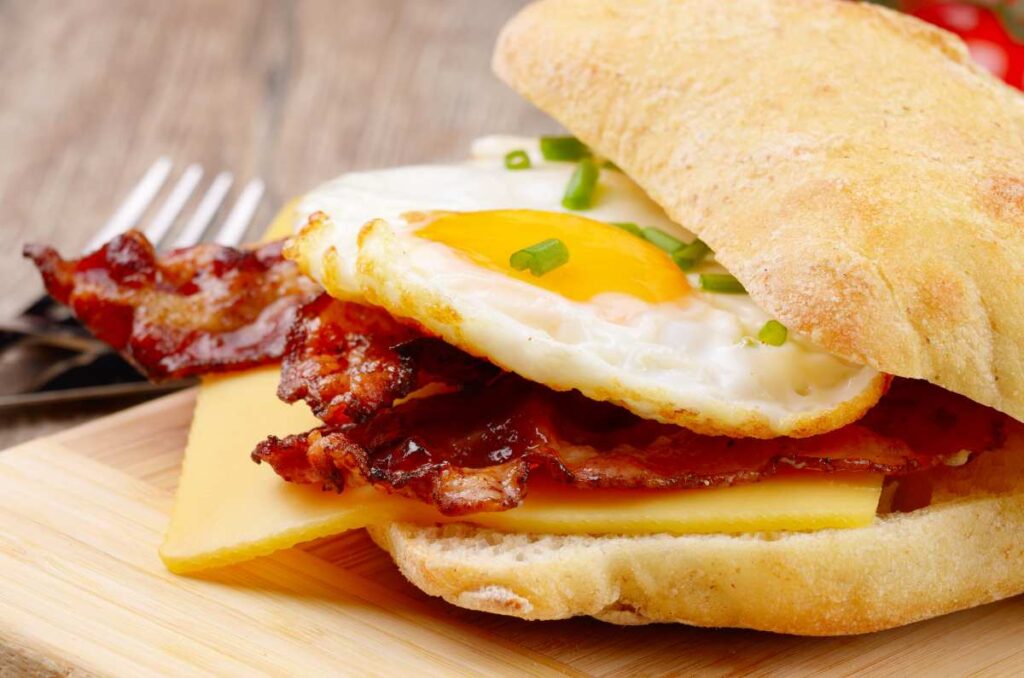 4. The Buttered Tin
Next, grab one of the best sandwiches Minneapolis offers at The Buttered Tin. The Buttered Tin is located in Northeast Minneapolis on Marshall Street.
Customers get excited over their egg sandwiches, muffaletta, walleye, and porchetta sandwiches. Also, enjoy a B.L.T., Caribbean chicken, garden melt, and fancy 4-Cheese grilled cheese sandwich.
5. Banh Appetit
Need something unique? Another exquisite sandwich shop is Bahn Appetit on 14th Avenue.
Come try highly rated Banh Mi sandwiches or check out Banh Appetit for grilled beef, bold pork flavor, duck, tofu, chicken, and Vietnamese combination meat options.
Quick Bites, Pubs, and Breweries
6. Northbound Smokehouse and Brewpub
Come see the famous Northbound Smokehouse and Brewpub on East 38th Street in Minneapolis!
Food Network has claimed their "Northern Fried Chicken Sandwich" as one of the "best" fried chicken sandwiches in the U.S. You can also enjoy 18-hour Porketta, Reubens, Cuban Reubens, pulled pork, B.L.T.'s, and brisket sandwiches.
7. The Simple Sandwich
Next, on my list of the best sandwiches Minneapolis has to offer, come order from The Simple Sandwich at Skyway Level, located on South Fourth Street.
Customers rave about their fresh ingredients! From their menu, choose to build your own from their delicious ingredients, create a combo, and enjoy breakfast, brunch, hot sandwiches, wraps, and salads.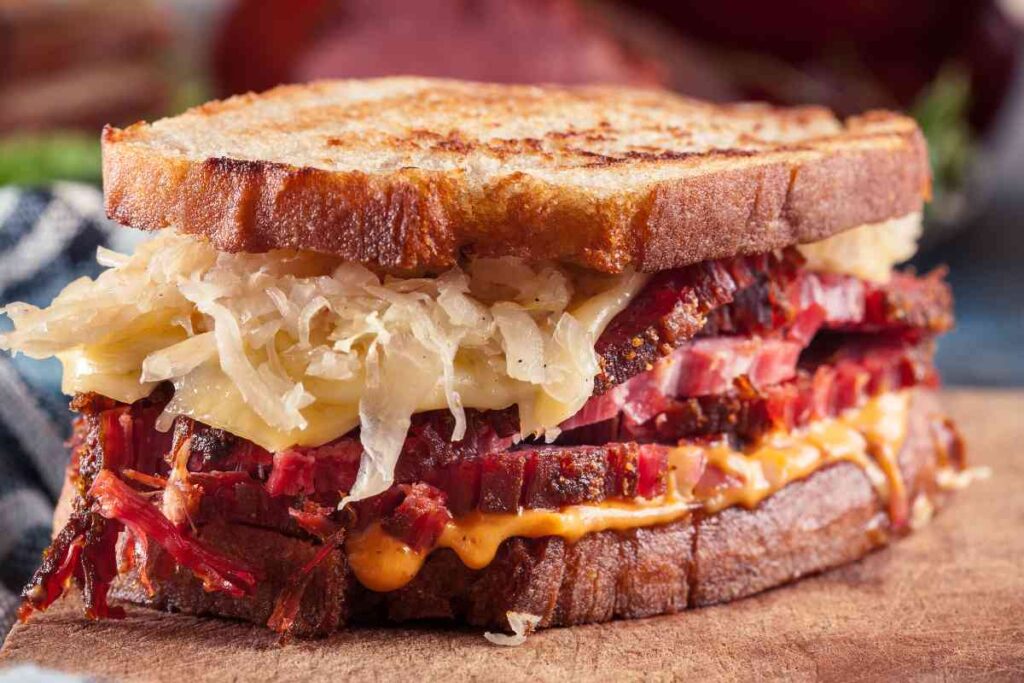 8. Potbelly Sandwich Shop
One of my favorites is the Potbelly Sandwich Shop on South 8th Street. You can come to order fresh pork belly or several other delicious sandwich varieties.
Potbelly is a retro-style sandwich shop that creates made-to-order sandwiches, toasted if you'd like, salads, and a few "fresh daily" goods and baked bread.
9. Matt's Bar and Grill
Another excellent recommendation for the best sandwiches Minneapolis provides is Matt's Bar and Grill. You can find Matt's on Cedar Avenue in Minneapolis.
Enjoy delicious classic and stuffed burgers, an outstanding chicken sandwich, and other delicious American favorites. You'll also love their superb neighborhood bar atmosphere!
10. Cuzzy's Downtown Bar and Grill
Cuzzy's Downtown Bar and Grill on North Washington Avenue is a Minnesotan favorite of so many!
Here at Cuzzy's, you can enjoy one of their delicious famous burgers and several tasty sandwiches. Also, order appetizers, salads, and their well-known nachos.
11. Dusty's Bar
Next, come to Dusty's for more of the best sandwiches Minneapolis serves in the area! Dusty's Bar is located on Marshall Street Northeast in Minneapolis.
Enjoy delicious sandwiches called "dagos", great burgers, a half and half, and their famous Reubens. I've never come and had a "bad sandwich" at Dusty's.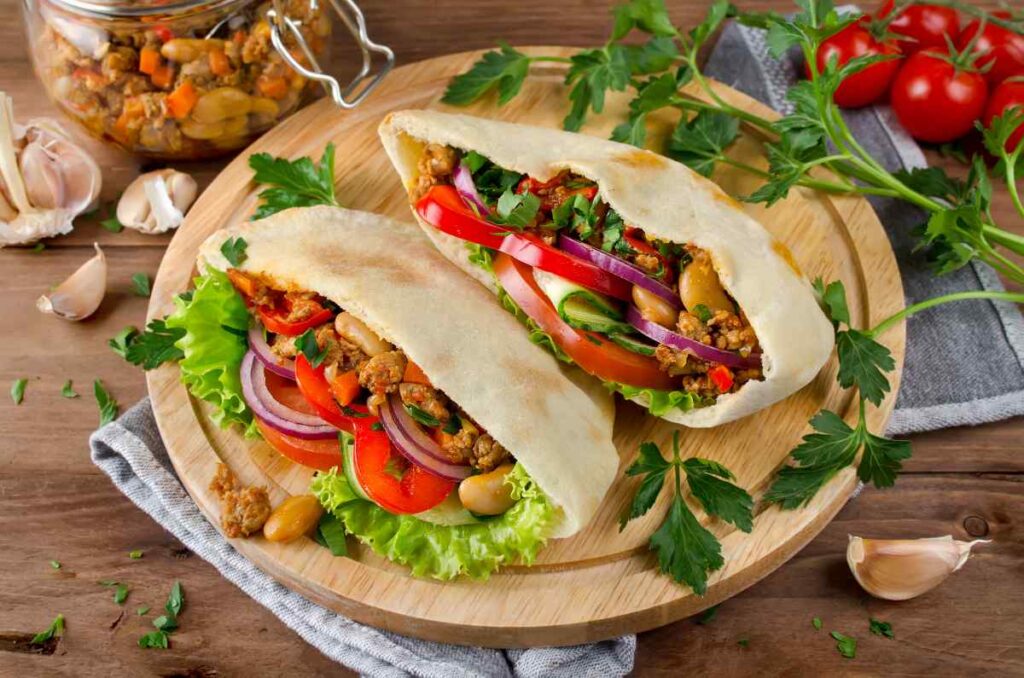 Favorite Diners, Delis, and Cafes
12. Dagwoods
Dagwoods is an excellent deli located on Second Avenue South in Minneapolis. Dagwoods is a big supporter of local businesses and buys its fresh ingredients from companies based in Minnesota.
Dagwoods serves specialty and deli-style sandwiches, hot Italian meat on bread, flatbreads, Italian crusty bread and dips, salads, pasta, and a bit of brunch.
13. C McGee's Deli
Next, come and check out more of the best sandwiches Minneapolis offers at C McGee's Deli, located on North 3rd Street!
This deli offers daily specials, breakfast sandwiches, gluten-free crunchy bread, grinders, pulled pork, Cubans, Phillies, clubs, beef, turkey, pork, smears, vegetarian option, and hot sandwiches. They also have soups, salads, and a few quick-grab sweets.
14. Loon Deli
Then, consider visiting the Loon Deli on Lyndale Avenue South in Minneapolis.
After visiting Loon Deli, customers like myself say this iconic deli has some of the best gyros, burgers, pitas, hoagies, and Phillies. Loon Deli also has other chef specials and excellent combos!
15. FireBox Deli
FireBox Deli is a delicious choice to come to enjoy the best sandwiches Minneapolis has in town. Firebox Deli is located on Lyndale Avenue North.
Choose from their everchanging chalkboard menu featuring pulled pork, brisket, and other barbeque-themed sandwiches.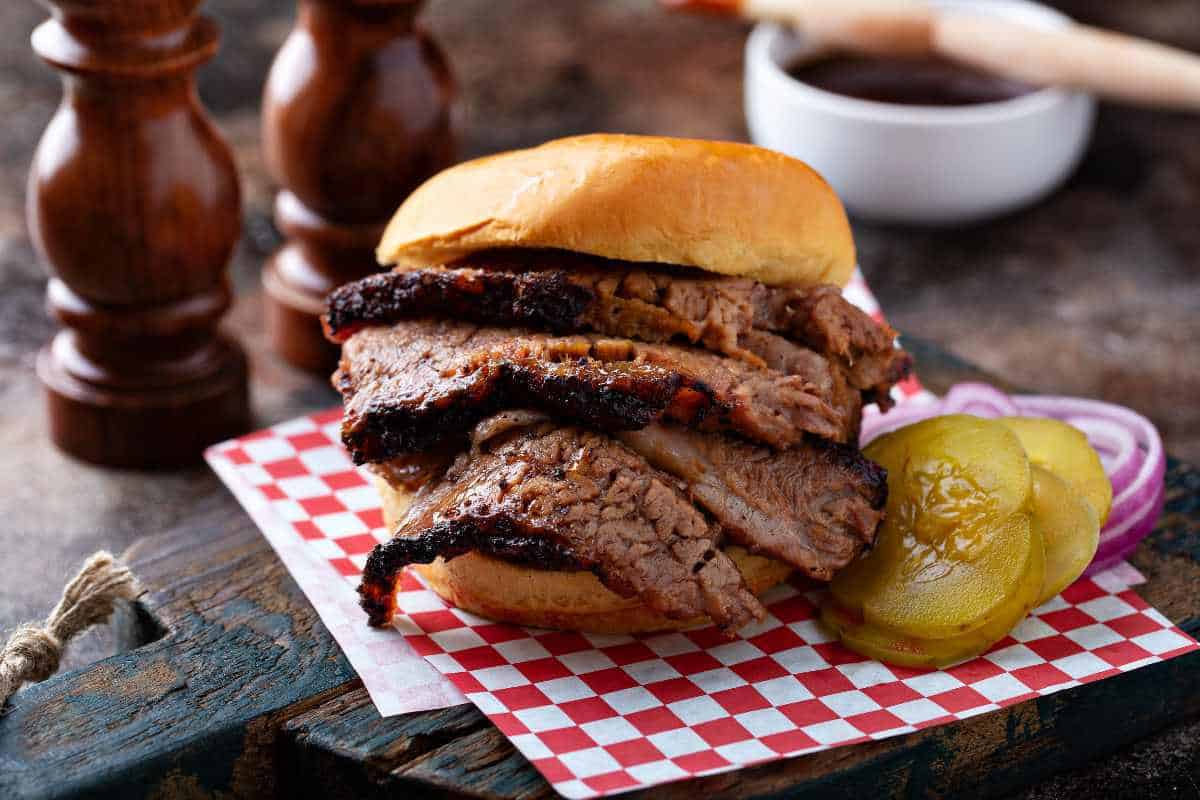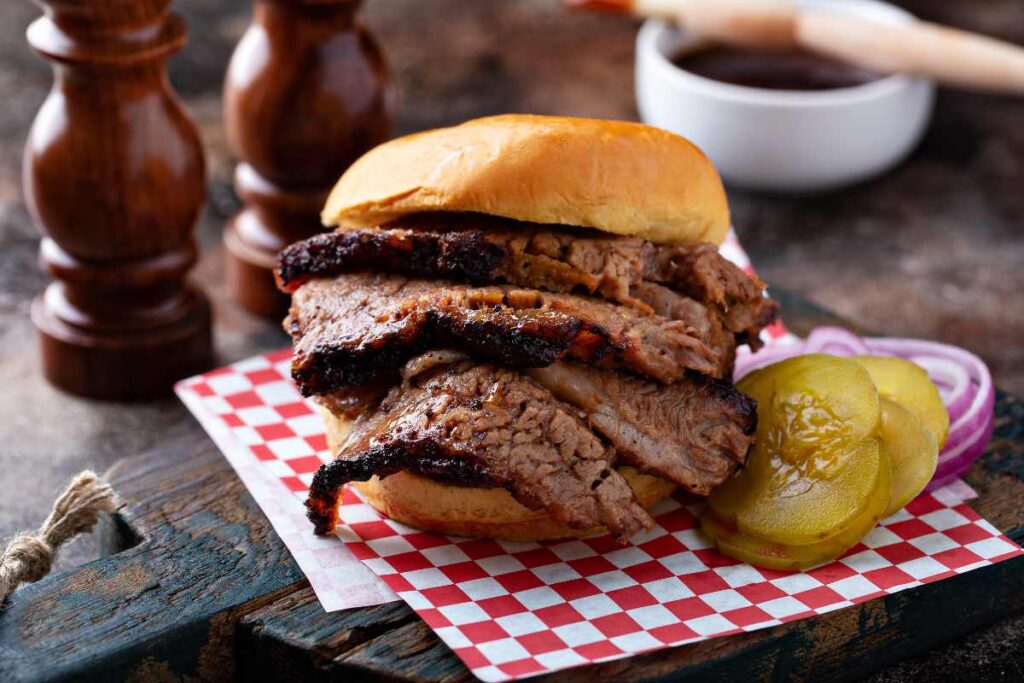 16. The Brother's Deli
Next, enjoy a great sandwich at The Brother's Deli on South 6th Street. You can grab a great burger and even a few Jewish favorites!
Customers like me love their corned beef sandwich and Reubens best. Still, they additionally offer many different turkey choices, pastrami, chicken, beef, brisket, pork, fish, and even veggie sandwiches.
17. Ideal Diner
Last but never least, find some of the best sandwiches Minneapolis offers at Ideal Diner, located on North East Central Avenue.
Ideal Diner opened its doors back in 1949 and still serves some of the most delicious classic favorites from back in the days sandwiches, burgers, and brunch favorites!
Wrapping Up the Best Sandwiches Minneapolis Has to Offer
While reading through my personal favorites list, is there a restaurant that spoke to you? Are you in the mood now to try one of these fantastic sandwiches? Come and visit any of these great locations, and you won't be disappointed!
Do you feel inspired? Next time you crave one of the best sandwiches Minneapolis offers, keep this list handy, and you'll know just where to go!
Still hungry? Then continue exploring Minnesota food and drinks for a complete culinary adventure!
Still looking for more fun adventures? Then checkout all the great things to do in the Twin Cities!