As the ninth-largest mall in the world, Mall of America is truly a marvel, and if you enjoy a day filled with shopping and entertainment, it is without question one of the best places to indulge. However, this mall is home to over 500 stores, which can make planning an itinerary difficult—even overwhelming!
If you're struggling to narrow down your must-visit stores, you're in luck. I've put together a list of the 15 best stores in Mall of America that you need to shop at!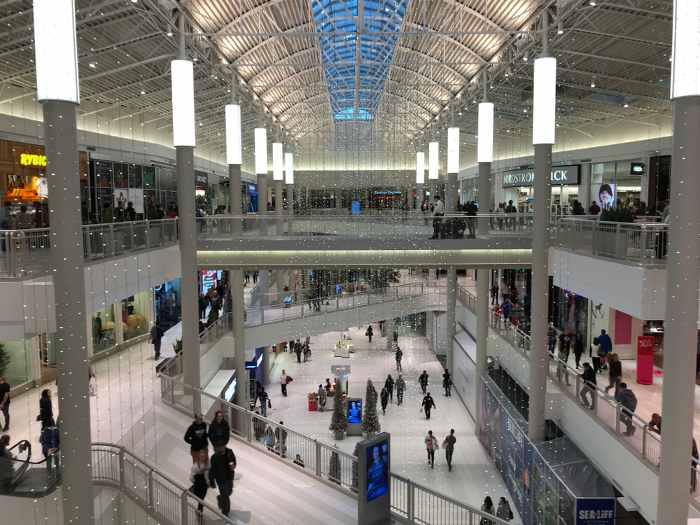 Best Stores in Mall of America
1. Alpaca Connection
First on the list of the best stores in Mall of America is Alpaca Connection. Out of all the stores on this list, Alpaca Connection is by far the cuddliest! When you first walk in, you'll find yourself welcomed by walls and shelves absolutely covered in goods made from alpaca wool. At Alpaca Connection, you can find a fantastic array of fuzzy products, including sweaters, slippers, various home goods, and others. No matter what you pick out here, you'll be heading home considerably cozier than when you arrived!
2. Crayola Store
Second, on the list of best stores in Mall of America is the Crayola Store. Whether you're bringing your kids along for a mall day or you're something of a kid at heart, this is a great choice for anyone who enjoys coloring! Here you can customize your own box of crayons with whatever Crayola colors you like, shop around for Crayola merch, or—if you don't mind paying extra for admission costs—you can pop over to its sister establishment, The Crayola Experience, to make your very own custom-colored crayon!
3. Love From Minnesota
If you're an out-of-state visitor looking to take home a piece of Minnesota for friends, family, or yourself to commemorate your trip, the third shop on the list of best stores in Mall of America is the place for you. Love From Minnesota offers clothing, accessories, food, and other products all celebrating the state itself. Even if you're a Minnesota native, you can find countless products here to show off your Minnesotan pride. No matter what, this store is an absolute must-visit!
4. Vikings Locker Room
Skol! Skol! Skol! If you're a football fan, particularly a Vikings fan, the fourth store on the list of best stores in Mall of America will have you performing a touchdown celebration dance as you leave the building. While you can, of course, find plenty of jerseys, hats, and other apparel for purchase at Vikings Locker Room, that's not where the Vikings' offerings end. You can purchase décor, Vikings-themed dice and dart games, Vikings-themed lamps, and even Vikings-themed earbuds! Whether you just want a jersey to wear on game day or you're looking to furnish a Vikings-style man-cave, this establishment has exactly what you're looking for.
5. Hockey Minnesota
More of a hockey fan than a football fan? No worries there! Fifth on the list of best stores in Mall of America is Hockey Minnesota, and it certainly steals the show—or the game, rather—when it comes to fulfilling your sports-loving needs. While you won't find a variety quite up to par with what Vikings Locker Room offers, you'll still find plenty of shirts, hats, and other apparel celebrating your love of hockey.
6. M&Ms
Now, this is a store for the sweet-toothed among you! Sixth on the list of the best stores in Mall of America is the M&Ms store, also known as heaven on earth for the candy enthusiast. This utterly humongous store is filled to the brim with products based on its namesake candy, including offerings such as M&M toys, apparel, and of course, the candy itself! Beware of entering this store hungry—you might find yourself walking out with as much chocolate as you can carry!
7. The Escape Game
While this is more of an experience than a store, I had to include it on the list of best stores in Mall of America. If you come to Mall of America with a group, or if you happen to be someone who isn't quite as enthusiastic about the shopping side of this mall experience, then The Escape Game is the place you need to go!
The Escape Game is described on the Mall of America website as "an immersive 60-minute adventure…Your team will choose from 5 themes: escape prison, explore space, take part in a heist, and more. You'll have 60 minutes to crack codes, uncover clues, solve puzzles and complete a mission." You can play with as few as two people or as many as eight (except for Special Ops, which only allows up to seven), and they specifically reassure customers that their adventures are child-friendly, making this activity fun for everyone! You can even book a slot in advance if planning a team-building event.
8. Nickelodeon Shop
Looking for a blast from the past? If you were obsessed with Nickelodeon as a kid (or still are now) then the eighth member of this list of the best stores in Mall of America absolutely needs to go on your itinerary! At the Nickelodeon Shop, you can find character merchandise from older favorites such as Spongebob, Avatar the Last Airbender, and Rugrats, or more modern shows your kids love to watch now, such as Paw Patrol and Bubble Guppies.
And if you're looking to fit in even more Nickelodeon-themed fun before you head back home, you can visit Nickelodeon Universe, described by Mall of America as "the nation's first indoor Nickelodeon theme park… home to seven acres of unique attractions, entertainment, and dining options. Meet the Nickelodeon characters, experience spine-tingling rides, visit unique retail shops, and much more!"
9. The LEGO Store
Ready to get building? The LEGO Store is number nine on the list of the best stores in Mall of America, and this is a great place for kids and collectors alike! You can buy your own unique set of bricks here from their "Pick-a-Brick" wall, or sit at the play tables with your kids and spend some time building alongside them. You're sure to have a ball! (Or a brick, perhaps?)
10. Wisdom Gaming Studios
Now, this is a truly unique experience—not just for a mall trip, but anywhere! Coming in at tenth on my list of best stores in Mall of America, Wisdom Gaming Studios features an atmosphere one might consider reminiscent of a Buffalo Wild Wings or other sports bar…but you won't find any real-life games being broadcasted in this establishment! Instead, you'll find yourself being entertained by widescreen TVs featuring e-sports events. Whether you're here to check out the Wisdom Gaming retail store or to chill in the lounge, any gaming or e-sports enthusiast will be thrilled with the experience offered by this paragon of virtual sports viewing!
11. I Love Minnesota
Not to be confused with Love From Minnesota, the eleventh establishment on my list of the best stores in Mall of America offers apparel, accessories, and other products based on the North Star State. If you haven't quite gotten your fill of Minnesota merch from earlier stores, or you want to shop around to make sure you find something best suited to your tastes, I Love Minnesota is another sure bet for finding quality Minnesota merchandise.
12. Beef Jerky Experience
Getting hungry yet? Starting to crave some salt to offset the M&Ms from earlier? The Beef Jerky Experience is here to save the day! Number twelve on the list of best stores in Mall of America isn't your ordinary snack shop; not only can you find the classic kind of beef jerky we all know and love, but you can also scour the store to discover a vast assortment of other flavors of "traditional" jerky, such as dill pickle, Bloody Mary, or cherry maple.
You can also collect some unique flavors of jerky made from other kinds of meat, such as the cherry maple elk jerky or spicy buffalo jerky. You can even purchase fish jerky here, but I warn you from personal experience: if you plan to use fish jerky as a snack on the trip home, make sure you're prepared to roll down those windows. The smell may not be as pleasant for your passengers as the taste is for you!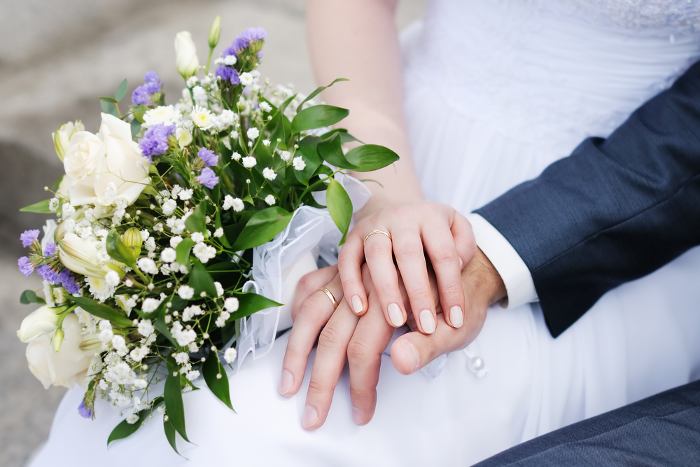 13. Chapel of Love
Chapel of Love is a one-stop-shop for a browsing bride—or maybe even a couple looking to get those vows exchanged! Number thirteen on my list of the best stores in Mall of America not only boasts a bridal boutique with accessories to swoon over but you can actually get married or renew your vows in this small but elegant space. Between their experienced staff and their lovely retail offerings, this chapel truly has everything you need if you're looking for a private, no-fuss wedding shop (or wedding performing) experience.
14. Pepper Palace
If you're over sweet and salty and ready to seek out a hint of spice, Pepper Palace can't be beat. Whether you're searching for a mild burn or something to scald your socks off, Pepper Palace offers a wide array of sauces, seasonings, rubs, and salsas! You can start out slow and steady with the Southern Peach and Vidalia Onion hot sauce, test your mettle with Gator Bite, or prove yourself to possess death-defying constitution with a bite of The End: Flatline hot sauce. No matter what you choose, make sure you have a glass of milk handy afterward—you're going to need it!
15. Worker B
Last but not least on the list of best stores in Mall of America, Worker B is an absolutely adorable shop with even more adorably packaged products. In this haven of floral designs and bee-utiful bottles, you'll find dozens of skincare products made with raw honey, beeswax, and propolis (the material bees use to build their hives)! If you're looking for an all-natural solution to your skincare woes, Worker B is, well, the place to bee!
Time to Visit the Best Stores in Mall of America
No matter which store you choose to visit first, you can't go wrong with any of these establishments. Whether you decide to give an escape room a try, grab some unique jerky for the road, pick up some delightful alpaca slippers, or take a piece of Minnesota home with you, you'll be sure to end your day at the mall without a speck of buyer's remorse.
Wondering where to eat during your Mall of America visit? Take a peek at our list of 7 of the Best Mall of America Restaurants You Need to Check Out.
For more fantastic shopping malls within the great state of Minnesota, check out The 13 Best Malls in Minnesota for Shopping Your Heart Out.
Still looking for more fun adventures? Then checkout all the great things to do in the Twin Cities!
Looking for more autumnal activities? Then visit our Minnesota Fall page to find inspiration for sweater weather fun!