Boasting beautiful stretches of unique scenery, migratory avian whimsy, and so much more, Big Stone Lake State Park is a popular location for campers and park visitors near the Minnesota and South Dakota border. Read on through our Big Stone Lake State Park Visitor's Guide and find out all there is to know about this well-loved park, from camping to recreation to what to bring when you visit, and so much more.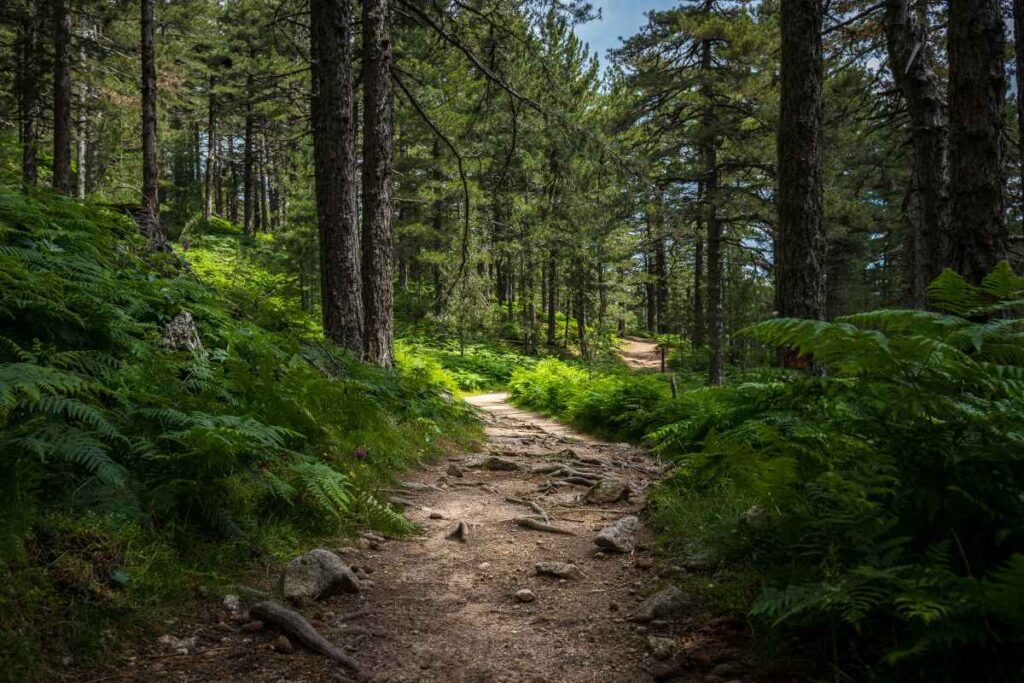 What to Expect at Big Stone Lake State Park
Stretching 26 miles along the border between Minnesota and South Dakota, Big Stone Lake State Park boasts some of the most thrilling sights of both states and is one of the most beloved Minnesota State Parks.
Some of the greatest attractions you will find at Big Stone Lake State Park lie in the natural beauty it has to offer. Here at Big Stone Lake State Park, you can look forward to great scenery, plenty of wildlife to observe, lots of fun outdoor recreational activities, great camping opportunities, and so much more!
The Complete Big Stone Lake State Park Visitor's Guide
Best Camping Spots
One of the greatest draws when it comes to camping at Big Stone Lake State Park is in the namesake lake itself—and the campsites nearby! Big Stone Lake State Park boasts 13 lakeside camping sites, which are all drive-in sites in close proximity to the beach and the boat launch. Campers should be aware that the road to these campsites is not plowed during the winter months.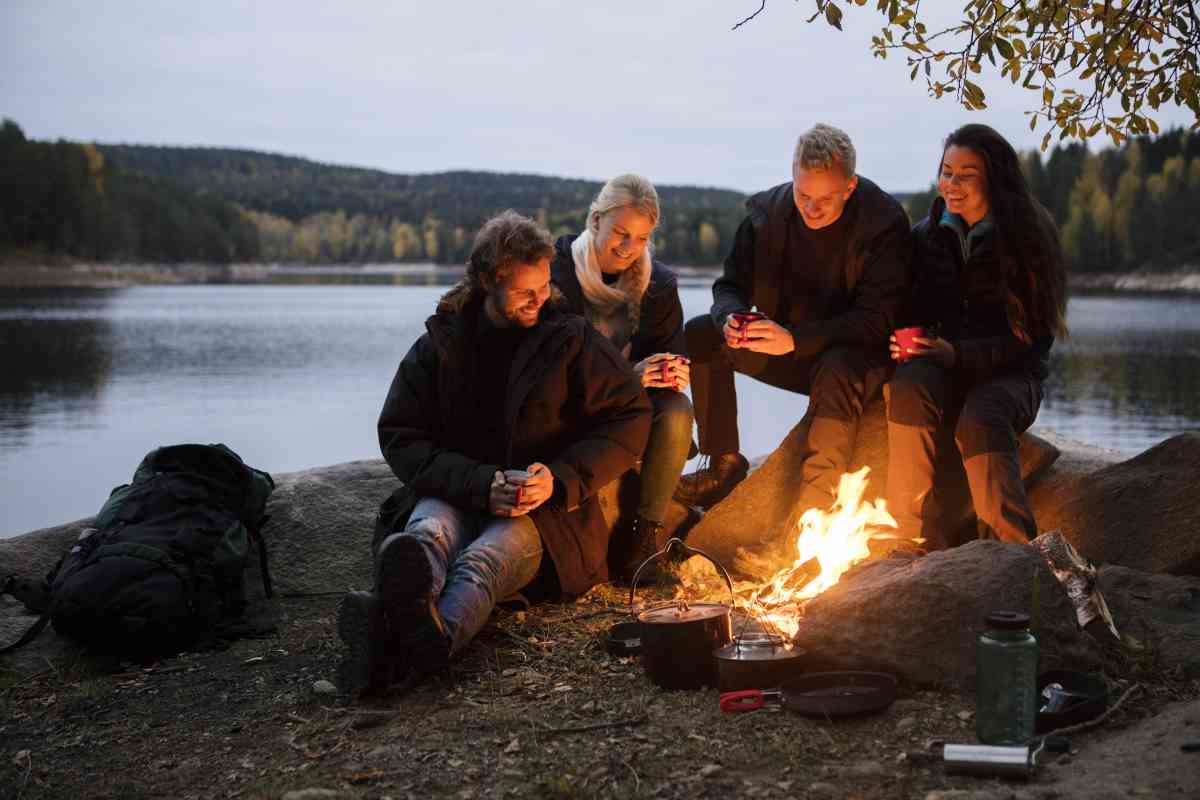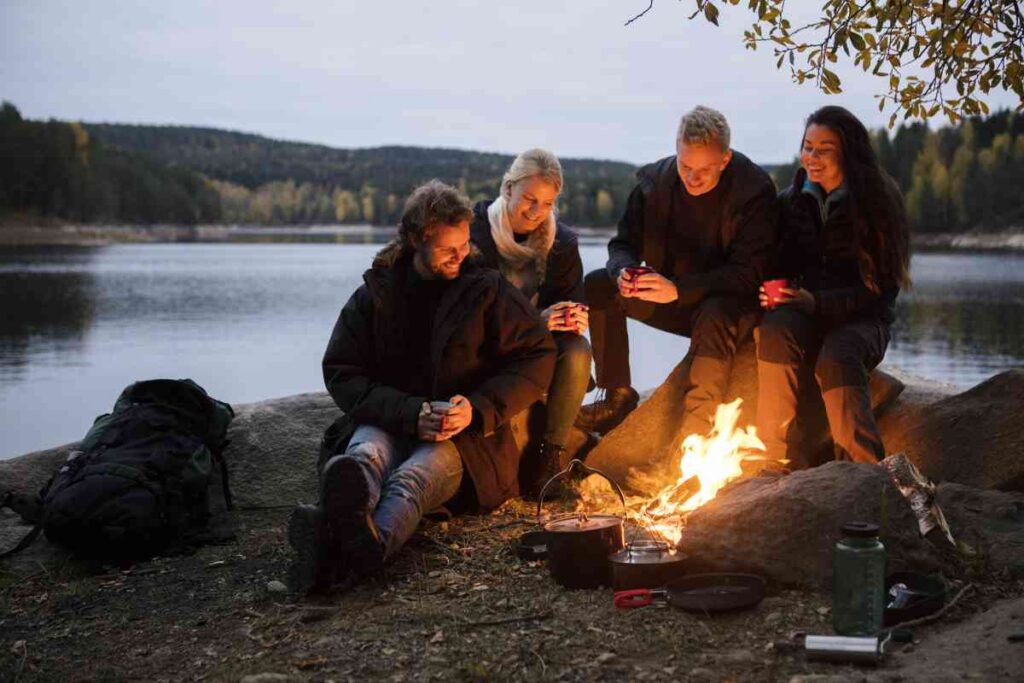 In addition to drive-in sites, there are another 10 electric hookup sites for RV campers to enjoy. These are located near the shower facilities, still within great reach of the lake itself. The maximum permitted RV length—which is measured from the front of the towing vehicle to the rear of the vehicle that is being towed—its 48 feet.
Amenities at the Big Stone Lake State Park Campground include showers, flush toilets, and a dump station which are all available seasonally, as well as vault toilets that are available all year round.
Booking
Campsites at Big Stone Lake State Park can be reserved in advance up to 120 days before the first intended day of your camping adventure. Reservations can be made online at the Minnesota State Parks and Trails website.
Things to Do at the Park
There are plenty of fun things to do at Big Stone Lake State Park! Whether you are coming in for a camping adventure or a day trip, you are guaranteed to have a great time at this gorgeous state park.
First up to note is the hiking trails. There are three total miles of trail within Big Stone Lake State Park; one of these trails makes its start near the state park office and takes hikers through stunning wildflower meadows that are an absolute must see in the summer! The other trail starts in the park's Bonanza area from which it winds through woodlands and alongside the lake for an entirely different, but no less majestic, natural view.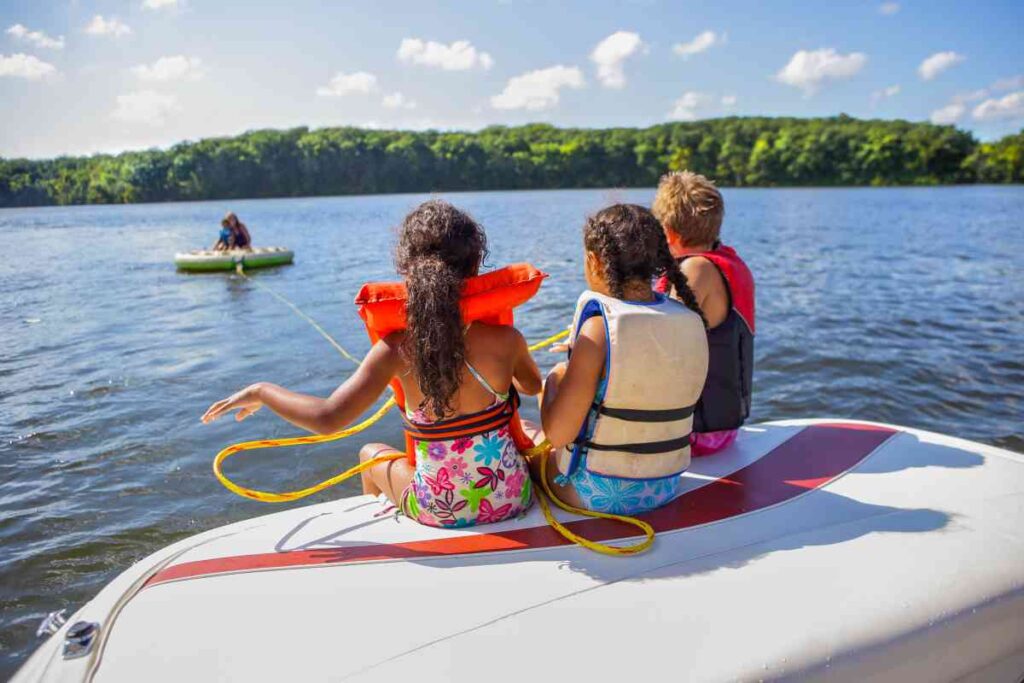 For folks who prefer to have their feet in the water rather than on the trails, the lake itself is the place to be! The boat launch with its easy access allows folks to head out and enjoy the breathtaking scenery of the water from various boats types, while the beach is a great option for families and folks of all ages to enjoy swimming, splashing, sunbathing, and more. The lake is also naturally stocked with all sorts of fish, making it many an angler's paradise.
Finally, wildlife enthusiasts, birdwatchers, and fans of the floral will find there is no lack whatsoever of things to catch the eye and excite the mind, with many different animals, birds, and types of plantlife including wildflower blooms to be found throughout Big Stone Lake State Park.
Wildlife
Many common mammals and other animals call Big Stone Lake State Park their home! Hikers and campers in particular are likely to see raccoons, thirteen-lined ground squirrels, and deer as they explore the breadth of the park's many miles; up in the trees, out in the prairie, and on the water, mourning doves, meadowlarks, pheasants, wild turkeys, and other birds can be spotted, as well as migratory bluebirds visible during the special bluebird walk during the late spring and into the summer.
Within the lake itself lies a diversity of fish life, such as bluegills and yellow perch, northern pike, and walleye.
Vegetation / Geography
As the historic remnant of what was once the southern end of a glacial lake called Lake Agassiz, the area now known as Big Stone Lake State Park boasts some truly impressive geography as well as vegetation that harkens back to its ancient roots. Granite and gneiss quarries surround the Big Stone Lake State Park area, with the upper inches of exposed stone in these quarries even containing fossilized shark teeth!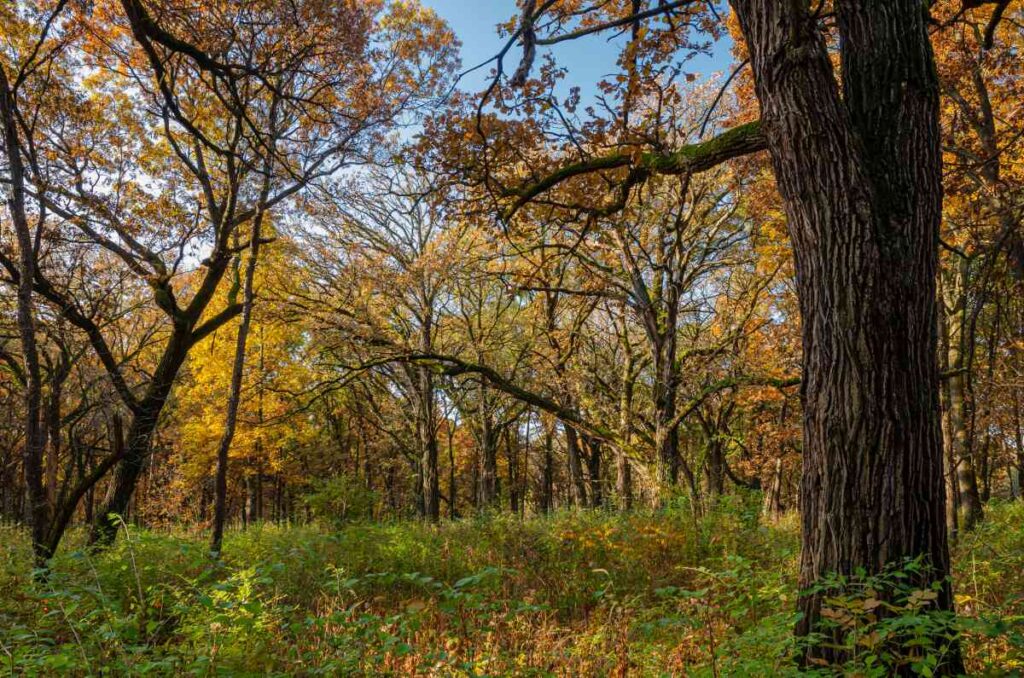 In terms of vegetation and floral landscape, these are among the top draws of the Big Stone Lake area for many visitors and campers. Besides the unforgettable wildflower blooms each year, there is also the Bonanza Area—which harbors 30 acres of oak savanna and the now rare glacial till hill prairie, and 50 acres of oak basswood forest and spring fed streams—all of which is a protected landscape officially designated as a Scientific and Natural Area.
This designation protects it from being farmed or otherwise disturbed from its natural state. The wildflower meadows have attracted many visitors to enjoy their varied and lovely color palettes, while the abundance of ash, silver maples, and cottonwoods along the shoreline of the lake add their own special beauty to the mix of what Big Stone Lake offers.
Things to Know About Big Stone Lake State Park
Make Sure To Bring
Whether you are coming to Big Stone Lake State Park as a camper or a day visitor, there are a few items you will want to bring to ensure you get the most out of your adventure here!
Day visitors and campers alike will want to dress appropriately. Be sure to bring sturdy clothes and shoes if you plan to hike, and proper swimwear and water safety gear such as life vests if you plan to be out on the water. Hats, sunglasses, insect repellant, and sun protection of one's choice are recommended, particularly for those who will be in the forest and near the state park's marshes for mosquitos, and those who will be on the beach for sun exposure. It is also recommended that all visitors have at least a small first aid kit and some small provisions of snacks and water on hand, just in case.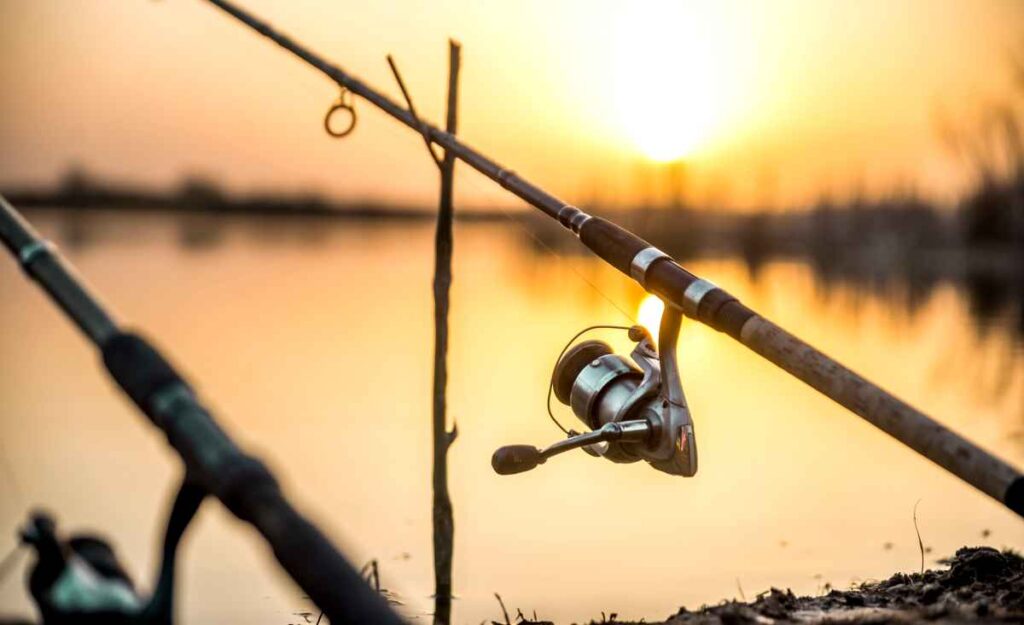 Anglers should ensure that their tackle is well maintained and that they are prepared for long hours out beneath the hot sun; boaters should check the integrity of their equipment and ensure they have plenty of water and sun protection as well.
Campers will want to ensure that their equipment is in good repair and that they have proper storage for any food and drink, as this will help deter the local raccoon population within the park from paying an unwanted visit.
Park Fees
Entrance fees to Big Stone Lake State Park include a $7 daily fee, or a $35 annual pass (with $26 for a second vehicle and $12 for handicapped); camping fees for this park are separate and can be found when booking online.
Reviews
Reviews range from average to high for Big Stone Lake State Park; some have remarked on finding the beach unenjoyable and the lake stagnate, while others have praised their cleanliness. Some have found camping here quiet and enjoyable and others have found it rowdy and crowded.
Ultimately, it seems Big Stone Lake State Park is one you must experience for yourself to truly know whether this is a state park you will want to visit again!
Wrapping Up Big Stone Lake State Park Visitor's Guide
Feeling ready to pay a visit to Big Stone Lake State Park thanks to our visitor's guide? There's even more to see, do, and experience in this amazing state! If you'd like to keep the outdoorsy fun going, check out Lac Qui Parle State Park, just under an hour drive away!
Love spending time outside? Then discover the Minnesota Outdoors to continue learning new ways to reconnect with nature!
About the Author
Latest Posts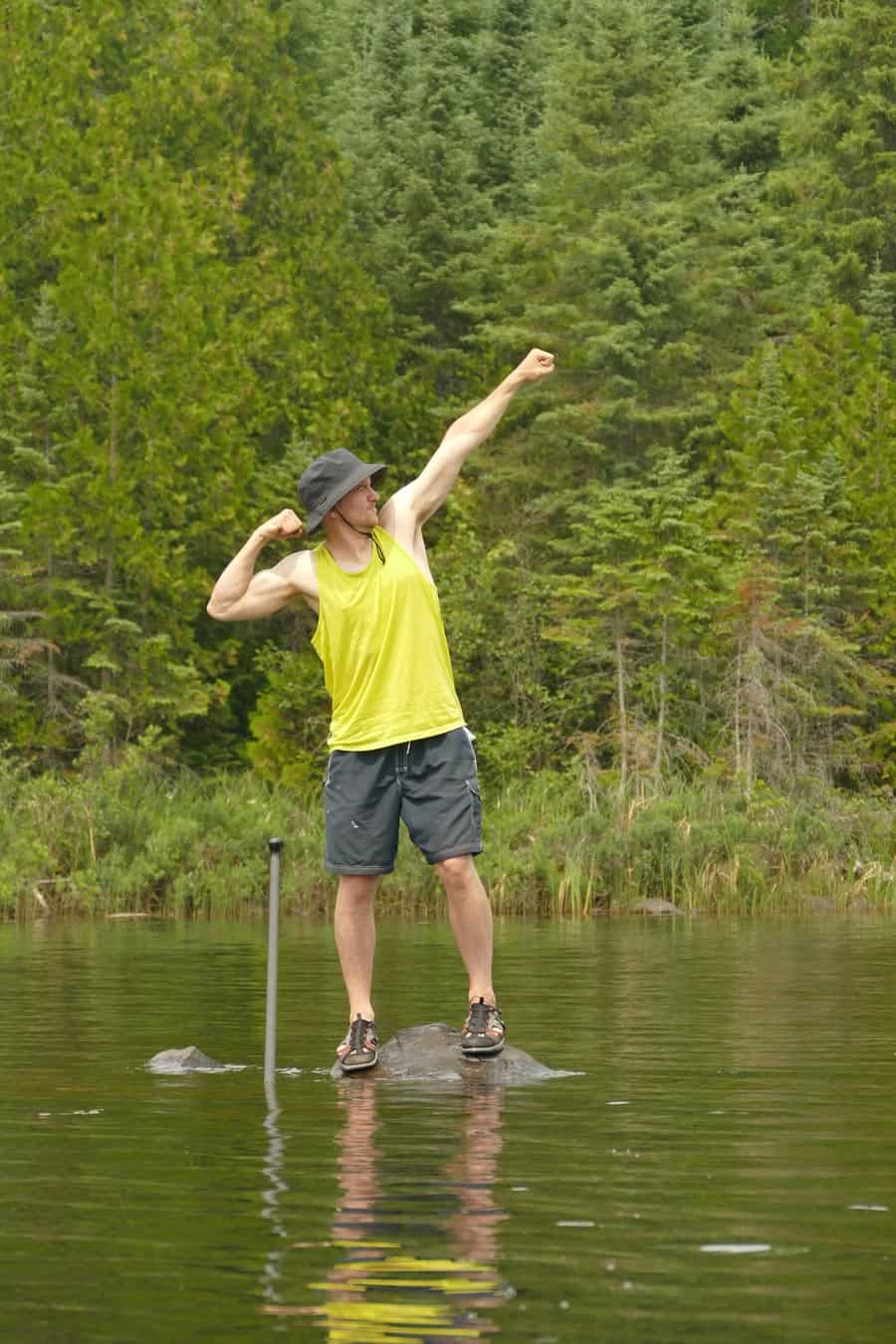 Born in Madelia, MN, to a now 5-generation Minnesota family, Ryan's MN roots go deep.
A painter by day, Ryan founded Life in Minnesota in 2013 with his wife Kelly to chronicle their musings on everything Minnesota. Ryan and Kelly are raising their 7 kiddos in Maple Grove, MN.
When he's not shuttling his kids around to hockey practice, you might find him in the shop working on his leatherwork. Undoubtedly, there will be a family trip to the Boundary Waters Canoe Area every summer, and of course weekends at Grandpa's cabin up north in the summer.