There is no shortage of delicious, healthy, and unique places serving great breakfast in Minneapolis, Minnesota. We've included some of the most popular health food cafes as well as the nostalgic, classic American diners on this list. With French, Italian, and South American options as well to offer an alternative to traditional American diner fare, there's something for you no matter what you're in the mood for.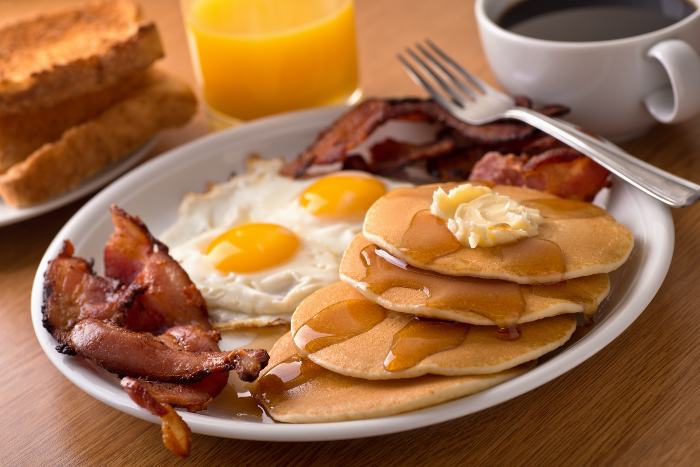 If you want to sample some Colombian or artisanal coffee while you're in Minnesota, you'll find several cafes and coffee shops on this list as well. And if you're on a budget, don't worry! With the exception of the first section on our list, most of these breakfast places have some less expensive options, and there's even a section devoted entirely to budget fare.
Read on for a detailed description of 12 places offering the best breakfast in Minneapolis.
Best Luxury Breakfast in Minneapolis
Monello
Serving breakfast from 7 AM to 11 AM, Monello offers upscale breakfast dishes like omelets, a breakfast sandwich, and a breakfast burger. While their breakfast menu has less of an Italian feel than their lunch and dinner menus, you can rest assured that you'll enjoy a quality breakfast meal at Monello.
Located just down the street from the Minneapolis Convention Center and the Minneapolis Boat Show, Monello makes a convenient stop for breakfast if you're visiting town for an event at one of these places.
Alma MPLS Cafe
At Alma, elevated casual cooking makes an appearance in a modern setting. Breakfast is served all day here and includes things like stratas, sandwiches, smoothies, and sortas. There's also an assortment of baked goods such as scones, cinnamon rolls, Danishes, cookies, brownies, and croissants. Some are gluten-free.
If you're a local and you'll be returning soon, make sure you sign up for the cafe rewards card to get occasional special offers as well as birthday goodies. Alma is also a hotel with a popular dinner restaurant inside, so you may want to consider returning to Alma for dinner after a day of shopping and exploring.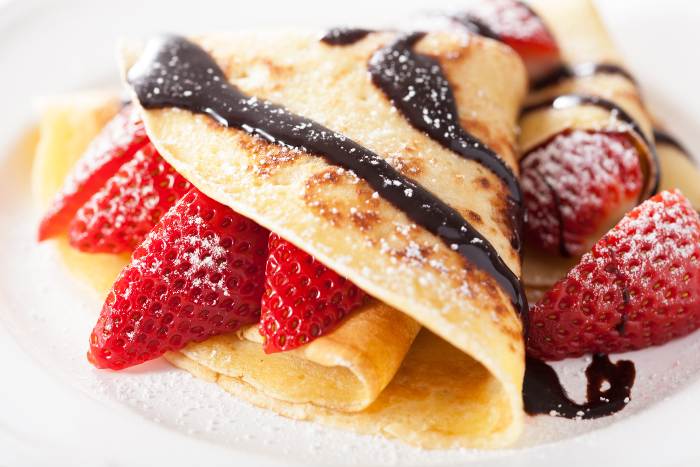 Saint Genevieve
Next on our list of places offering the best breakfast in Minneapolis is Saint Genevieve. This exquisite French restaurant only serves breakfast on Sundays from 10 AM to 3 PM, and their special French breakfast menu always attracts a crowd. With such breakfast items as Shakshouka En Cocotte, Omelette du Jour, and Wild Mushroom & GruyÈre Crêpe, you know you'll be getting an authentic French experience here.
Saint Genevieve's also has French coffee and mimosas available on this one day, so make sure to check them out on Sunday morning/early afternoon.
Best Quality Breakfast on a Budget in Minneapolis
Our Kitchen
Most breakfast menu items are under $10, and all are under $15. So if you're looking for a more affordable breakfast option, consider Our Kitchen, which has been serving the Minneapolis area since 1941.
They're open 6:30 AM to 3 PM weekdays and 7 AM to 2 PM weekends. Enjoy their eggs, toast, pancakes, or a combination of them all. For extra savings, have a bowl of cereal or oatmeal, which are both under $5.
Sammy's Avenue Eatery
Another lower-cost breakfast venue, Sammy's Avenue and Eatery has several breakfast egg combos each under $6. Their oatmeal is even more affordable, and their lunch menu items are all under $10 and mostly under $7.
They're open Monday through Friday from 8 am to 5 pm and Saturday from 9 am to 3 pm. They're closed on Sundays.
Best Diner Breakfast in Minneapolis
While the terms "cafe" and "diner" are often used interchangeably, diners tend to have more of a focus on food while cafes tend to have more of a focus on coffee. So for the sake of this list, think of the two with those differences in mind. If it's coffee options you're after more than breakfast food, scroll to the next section.
Uptown Diner
Here's an environmentally conscious diner for you. The team at Uptown Diner takes pride in their efforts to recycle excessively and to use recycled materials whenever possible. They use quality ingredients and are miles away from the "greasy spoon" local that the word "diner" may bring to mind.
Have you ever heard of pineapple upside-down pancakes? The Uptown Diner has them. How about caramel apple crisp waffles, or kamikaze french toast? If a savory breakfast is more of what you're in the mood for today, then check out their crab cake benedict, Caprese benedict, or the Cajun breakfast. There's no end to the deliciousness at this place.
The Bad Waitress
Ironically, The Bad Waitress is a self-ordering diner and coffee bar. So there's not a whole lot of waitressing going on at this retro cafe – at least, not until it's time for the food to be brought out to you. With their cherry-topped milkshakes and retro signs and fonts, you could also call this an elevated fifties diner.
When it comes to breakfast, they've got all the fifties diner classics including buttermilk pancakes, Belgian waffles, omelets, and added sausage and bacon on the side. Definitely, a no-brainer if classic old-fashioned diner food is what you're in the mood for.
Best Cafe Breakfast in Minneapolis
While each one does serve some of both, you'll probably have plenty of food options at a diner, but only get one kind of drip coffee. While at a cafe, you'll have very few breakfast items to choose from, but a long list of coffees and other breakfast beverages.
Muffin Top Cafe
Open 24 hours a day, the Muffin Top Cafe serves breakfast constantly. This independent coffee shop specializes in hand-crafted espresso, teas, smoothies, and frappes.
For breakfast foods, the Muffin Top Caffee has offers fresh-baked muffins (of course!) as well as pies and cookies – sweet baked goods that go perfectly with their espresso.
French Meadow Bakery and Cafe
A renowned farm-to-table pioneer in the cafe business, French Meadow Bakery and Cafe has been recognized for its tireless focus on organic, vegan, and gluten-free menu items. They use almost exclusively locally sourced ingredients in their signature, healthy-and-delicious fresh dishes.
They have an incredibly large menu compared to many other places with a focus on organic health foods in the Midwest, featuring one of the largest lists of vegan items around. If you are working with dietary restrictions but still want to enjoy your food, you'll be able to find something healthy and scrumptious for yourself at this elevated health food cafe.
Fireroast Coffee and Wine
Open daily from 7 AM to 5 PM, Fireroast Coffee and Wine serves direct-trade organic coffee in Longfellow Neighborhood at the corner of 37th Ave and 38th Street. Their cappuccino, Americano, macchiato, pour-over, drip coffee, and more are all made with a rotating selection of organic, fair-trade coffee.
If you're looking for a cold drink, they offer cold-press coffee, iced tea, and a refreshing rosemary mint lemonade. They also offer a small selection of baked goods, some regular and vegetarian breakfast plates, and a few lunch and dinner meals.
Best South American Breakfast in Minneapolis
Maria's Cafe
Maria Hoyos moved from Medellin, Colombia, in 1980, spent fourteen years working in Minneapolis kitchens, and finally spread her wings all the way to open her own Columbian cafe in Minneapolis. Maria's Cafe serves breakfast every weekday and weekend from 9 AM to 3 PM.
Each omelet, pancake, and waffle has a unique Colombian twist in its name and ingredients. And you can't visit Maria's without sampling the Colombian hot chocolate. There are also several Colombian specialty coffees to choose from, and dessert items like Colombian flan, guava turnover, and coffee cake. You can really get the whole Colombian dining experience here, even at breakfast time.
Lake and Bryant Cafe
While its name may not sound very South American, its coffee and baked goods are. Chefrista (chef + barista) Sanjeev Azad has invested decades in culinary experience across three continents with a focus on coffee farming, roasting, and blending. If you're feeling adventurous, you should really check this place out.
Their Down to Earth drink is basically a 10oz latte with house-made saffron and honey syrup. How delicious does that sound? The Made For Each Other comes with cardamom and vanilla, and the Delicate Dance is a fine balance of aggressive flavors like fennel and black pepper.
While the Lake and Bryant Cafe has a coffee focus, they also have a small list of uniquely South American breakfast and lunch items including Papaya Smoothie Bowl, to Huevos Rancheros, Garam Masala Tofu Scramble, Cheesy Shakshuka, and Extremely Spicy Breakfast Noodles. That's right, breakfast noodles!
Wrapping Up the Best Breakfast Spots in Minneapolis
Which cafe, diner, or coffee shop sounds the best to you? Let us know in the comments where you decide to go for the best breakfast in Minneapolis and have an artisan coffee for us!
If you're looking for delicious breakfast food outside of the Minneapolis area, check out 12 Places That Serve Up the Best Breakfast in Minnesota!
Still hungry? Then continue exploring Minnesota food and drinks for a complete culinary adventure!
About the Author
Latest Posts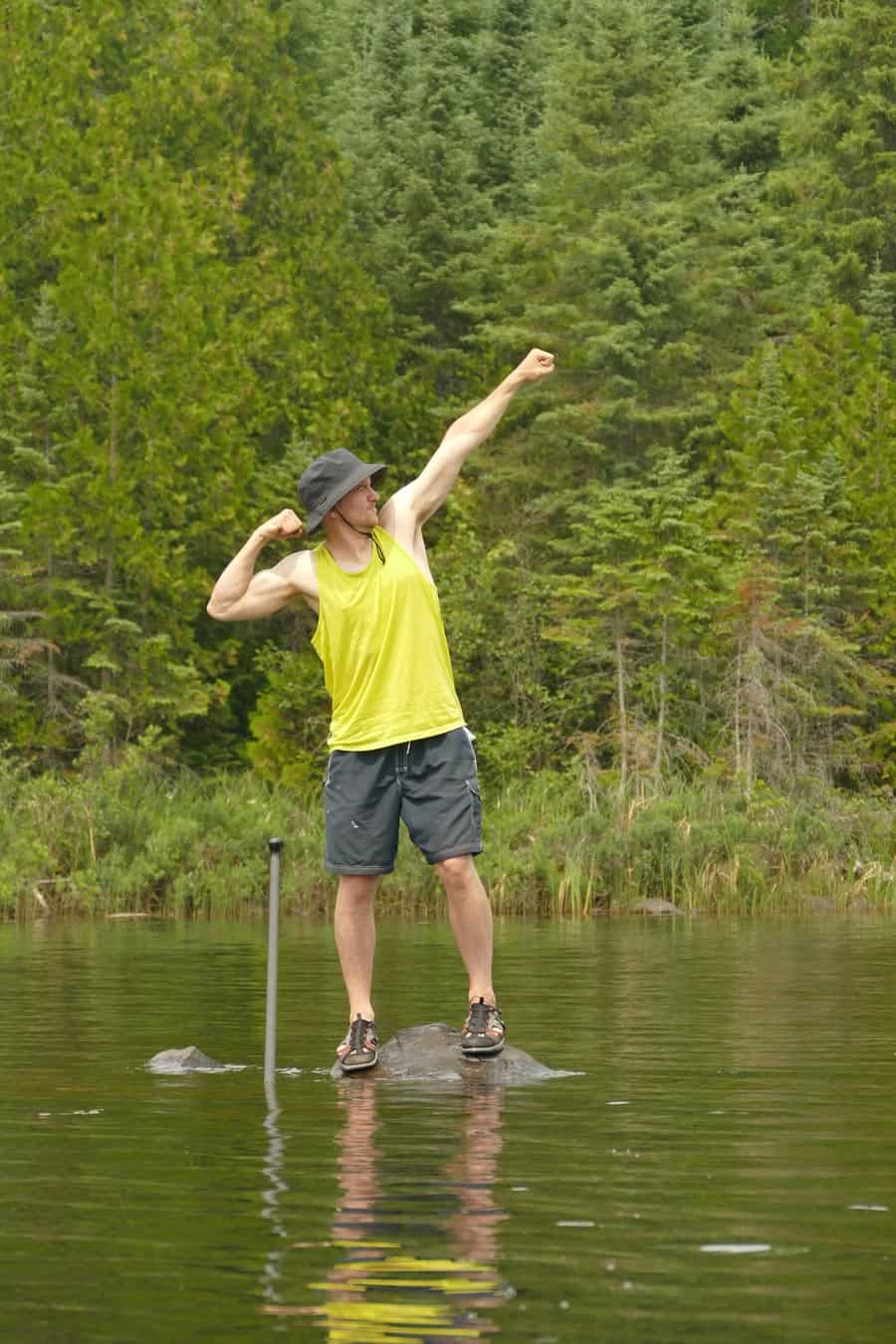 Born in Madelia, MN, to a now 5-generation Minnesota family, Ryan's MN roots go deep.
A painter by day, Ryan founded Life in Minnesota in 2013 with his wife Kelly to chronicle their musings on everything Minnesota. Ryan and Kelly are raising their 7 kiddos in Maple Grove, MN.
When he's not shuttling his kids around to hockey practice, you might find him in the shop working on his leatherwork. Undoubtedly, there will be a family trip to the Boundary Waters Canoe Area every summer, and of course weekends at Grandpa's cabin up north in the summer.