Camden State Park in southwestern Minnesota is proof that every cloud can have a silver lining. It's located near what had been a thriving 1800s village that declined after a railroad opted not to build a depot there. But the area remained popular with local residents, and the park was established in 1935.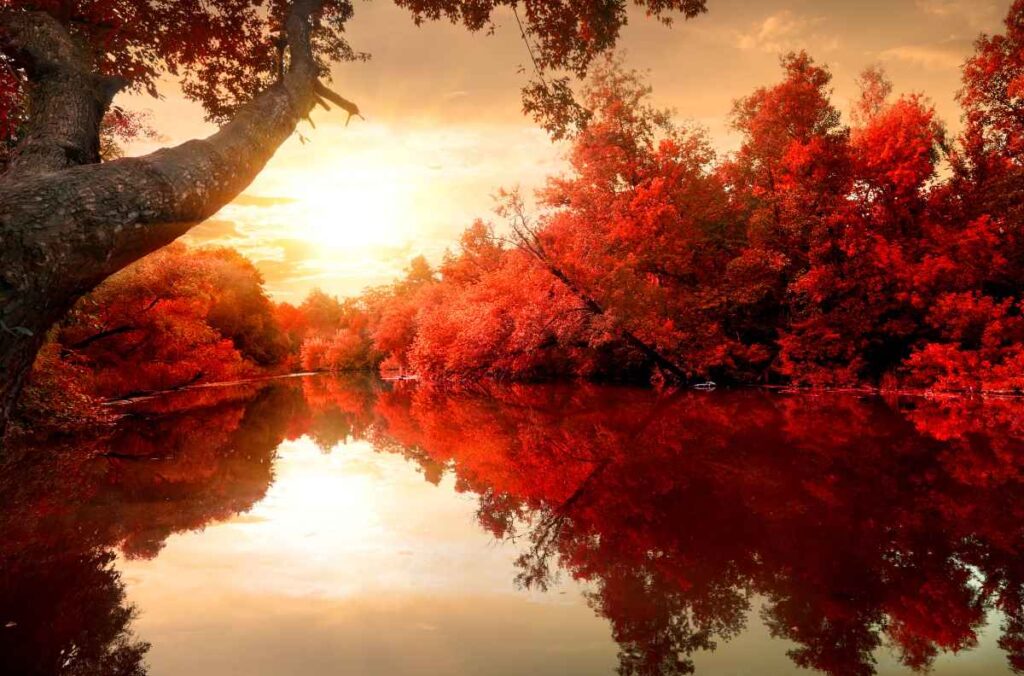 Today, the 2,247-acre park, featuring 30-acre Brawner Lake and a section of the Redwood River, gives thousands of visitors a chance to experience nature. Read on to learn more about what awaits you at Camden State Park.
---
How to Get to Camden State Park
Camden State Park, located 10 miles northwest of Marshall, is an easy three-hour drive from Minneapolis-St. Paul along US Highway 169, Minnesota Highway 23 (the Hiawatha Pioneer Trail), and Wadena County Roads 68 and 83 in Lyons Township.
It is, of course, a long haul to Camden State Park from the northern part of the state. But as an example, a drive from Grand Rapids is just under 300 miles, making it a just five-hour trip to the park Park along a combination of US and state highways.
---
What's the Best Time to Visit the Park?
As with all of Minnesota's state parks, it's a good idea to check the park website before heading out for a day trip or a longer visit, to be up-to-date on the latest status of park facilities and activities.
That said, the summer is likely the best time to enjoy camping and hiking at Camden State Park, but the fall offers an opportunity to enjoy the vibrantly changing colors of tree leaves as cooler temperatures arrive.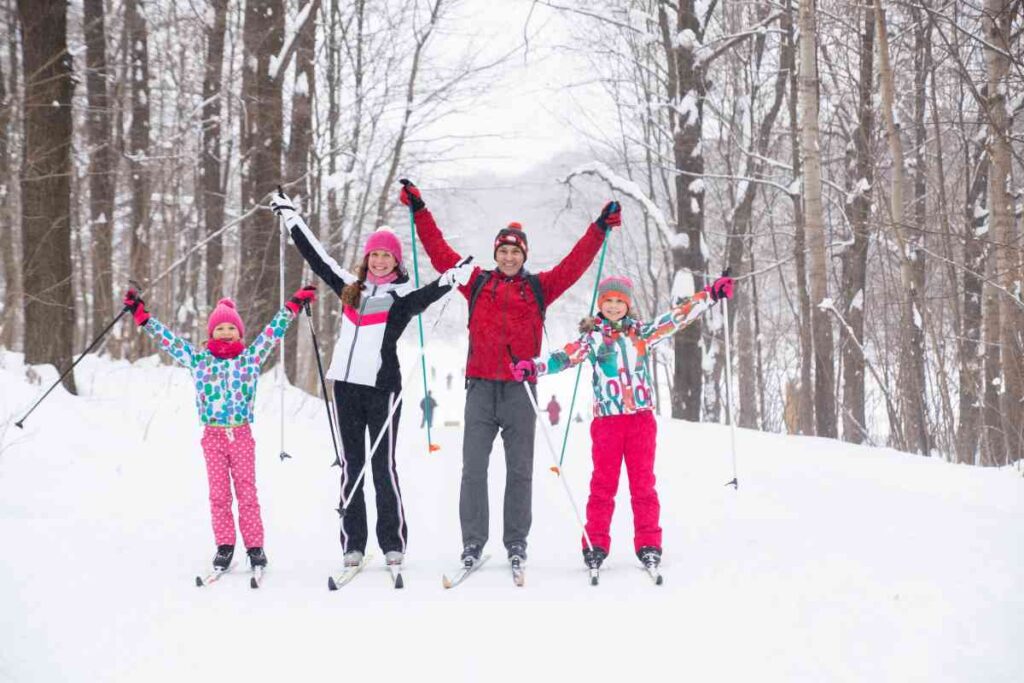 Winter visitors, too, can have fun in the great outdoors at Camden State Park, where snowmobiling, snowshoeing and cross-country skiing are great options for spending time in nature. Winter visitors can take advantage of a warming house to make their visit even more pleasant.
---
Where to Stay at Camden State Park
Like other Minnesota state parks, Camden State Park provides a variety of accommodations for visitors looking to spend some time connecting with the natural world. But if camping isn't quite your style, the Visit Marshall website provides information on hotels available in town for your stay.
Redwood Lodge
If you're looking for a special lodging experience for your stay at Camden State Park, and you're visiting with family or friends, you should consider Redwood Lodge.
Built in 1935, the historic rock and wood lodge comprises three bedrooms and two bathrooms, arranged to accommodate as many as eight people. The lodge, renting at $245 nightly, according to the latest information from the park, includes air conditioning, heating, and a gas fireplace.
Redwood Lodge is accessible to people with handicaps, and its amenities include a kitchen with a refrigerator, stove, oven, coffee maker, cookware, dishes, and utensils.
You will need to bring your own bedding and linens for your stay in Redwood Lodge, and you'll also be responsible for cleaning the lodge at the end of your stay, with equipment provided by the park.
Campsites
There are 87 campsites at Camden State Park, split between two campgrounds. Seven sites are pull-through, designed for easy use by recreational vehicles or camping trailers. The other 80 sites are drive-up sites with vehicle parking.
There is a 60-foot length limit for the pull-through sites, measured from the front of the tow vehicle to the rear of the trailer for combined vehicles.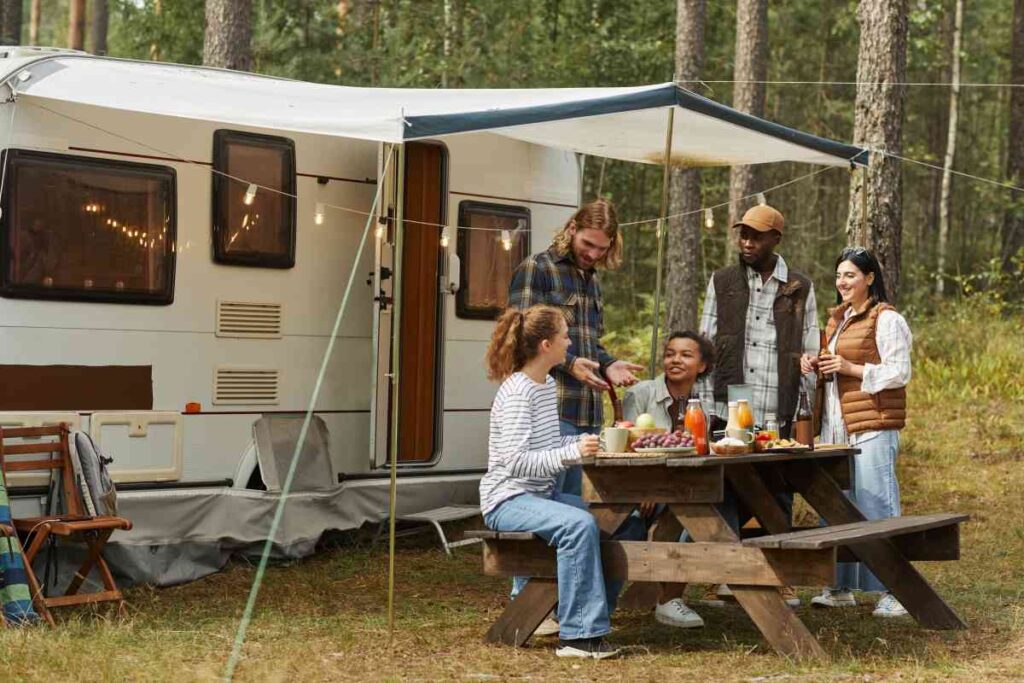 Forty-seven of the park's 87 campsites are equipped with electrical connections. Two campsites equipped to be accessible to campers with handicaps.
Horse Camp
Like other Minnesota state parks, Camden State Park accommodates campers enjoying the outdoors on horseback. The park's horse camp comprises 12 campsites with a capacity of 50 visitors.
Group Camps
There are two group camps at the park, each accommodating up to 50 people. One of the camps, featuring an enclosed shelter and toilet building, is located in a shaded and quiet area of the park.
The park's other group camp is in an open area along the Redwood River. More rustic than the other group camp, it includes vault toilets, a water spigot, picnic tables, and fire rings.
---
Other Details: Vehicle Permit and Year Pass
Accessing Camden State Park will require a vehicle permit. Single-day permits are available at $7, with a $5 charge for single-day group permits.
Year-round permits also are available, at $35 for four-wheeled vehicles and $30 for motorcycles. Additional vehicle permits are available for $26 each.
Minnesota residents with disabilities can get a year-round permit for $12, while discounted or free permits are available for disabled veterans or active-duty military personnel.
For convenience, vehicle permits are available online.
---
Things to Do at the Park
Camden State Park is truly a jewel among Minnesota's public lands, offering visitors an array of ways to enjoy and learn about the great outdoors. Listed below are just some examples of what the park offers to visitors.
Picnicking
Camden State Park has two picnicking options, both of which have electrical service.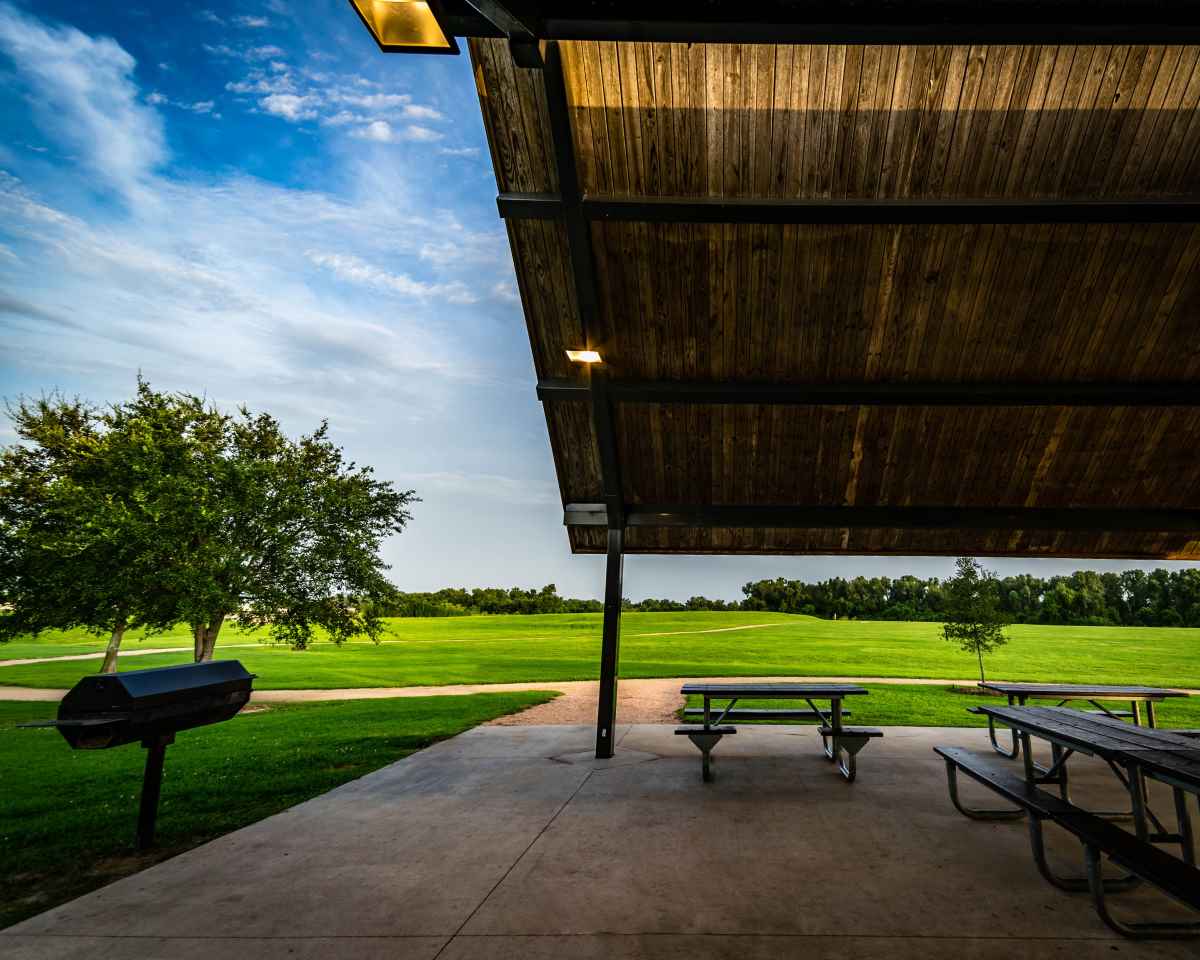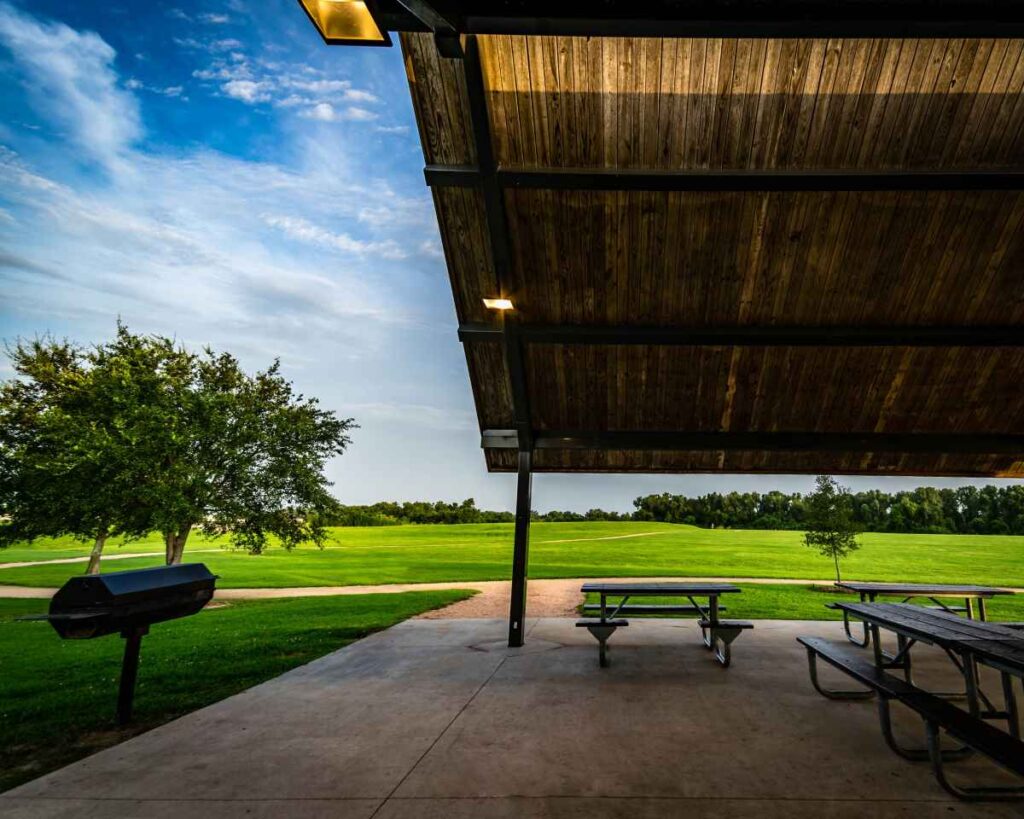 One of the picnic areas, at the northern end of the park under a canopy of sugar maples, features tables, fire rings, and grills, and includes an open-air picnic shelter that can be rented by calling the park. The park's main telephone number is (507) 872-7031.
The southern end of the park includes a fully enclosed picnic shelter equipped with a wood stove. The enclosed shelter can be reserved with a phone call to the park.
Fishing
If you like fishing, you're all but guaranteed to have a great time at Camden State Park, whether fishing for bluegill or bass in Brawner Lake, which includes a fishing pier or trying your hand at flyfishing for trout in the Redwood River.
And if you left your fishing gear at home, or you've never tried wetting a hook before your visit, don't worry. The park's amenities include "fishing kits" available for use at no charge from the park office. The kits include a rod, reel and tackle box, all you'll need for a fun day of fishing.
Swimming
Visitors to Camden State Park who enjoy sticking a toe, or more, into the water are in for a treat. A spring flowing in the northern end of the park makes its way to a pond before moving on to the Redwood River, creating an old-fashioned swimming hole.
There's a beach alongside the natural pool to enjoy, and a shallow area near the beach is perfect for young swimmers.
Boating
If a day of quiet boating is your idea of getting back to nature, boat access on Brawner Lake will make it easy. The access is built to accommodate canoeists, kayakers, and other boaters. Only electric motors are allowed on boats using the lake.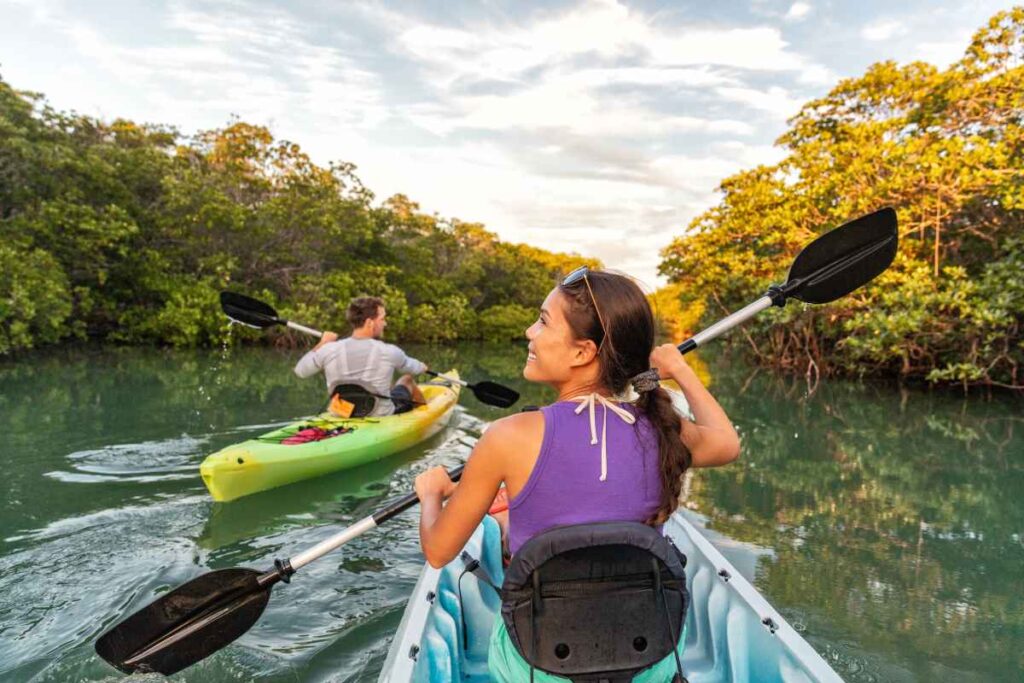 Hiking
There are nearly 16 miles of hiking trails in Camden State Park. You can walk through the park's wooded river valley, or take the Dakota Valley Trail, a 2.4-mile excursion that includes an overlook with an exquisite view of the Redwood River and its surroundings.
The Dakota Valley Trail provides an overview of all the park's ecosystems, from native prairie to mature oak forests. Hikers can expect to see wildlife including deer and coyote, along with evidence of work in the area by the Depression-era Civilian Conservation Corps.
Birdwatching
Camden State Park is a paradise for birdwatchers, with an array of feathered friends just waiting to be spotted. The park hosts 17 species of warblers and many species of thrush, flycatchers, swallows, and sparrows. It also supports a significant wild turkey population.
If you'd like to try birdwatching, the park offers birding kits with binoculars, bird books, and a bird-spotting checklist, for use during your visit.
---
Wrapping Up the Camden State Park Visitor's Guide
We hope this post has prompted you to visit Camden State Park to enjoy a full immersion into nature. Whatever season you choose for your visit, you're sure to have a blast with the whole family!
For more on Minnesota state parks, check out The Best Parks in Minnesota.
Love spending time outside? Then discover the Minnesota Outdoors to continue learning new ways to reconnect with nature!