If you need time in nature to block out all of the chaos of everyday life, few places are more peaceful and serene than Cascade River State Park.
On the north shore of Lake Superior, this park has it all. There are well-kept campsites, beautiful hiking trails, plenty of nature all around you, and most importantly for some people, plenty of modern and clean restrooms!
With so many things to see and do and options of places to stay, we want to ensure you are well prepared to unplug and enjoy the world around you. So we have compiled everything you need to know about this park.
Read on to start planning your trip to Cascade River State Park!
---
A Brief History of Cascade River State Park
Almost 100 years ago, in 1934, the Civilian Conservation Corp knew these incredible, cascading waterfalls needed to be preserved and they created Cascade River State Wayside.
At that point, they got started on an observation deck and other projects that made it easier for the public to view the waterfalls.
Over 20 years later, in 1957, it was officially named Cascade River State Park. While many great additions have been added on since then, none have interrupted what nature has going on there. It is rugged, beautiful, and still feels completely natural.
---
How to Get to Cascade River State Park
Cascade River State Park is on the northwest side of Lake Superior.
It is located right off of Highway 61, which is also sometimes referred to as Voyageur Highway. It is less than 10 miles from Grand Marais.
---
When to Visit Cascade River State Park
The best time to visit Cascade River State Park is going to be determined by what you are hoping to do while visiting.
If you are hoping for cool weather to hike and explore the area, visit in the spring when temperatures are starting to rise, but not very hot yet. Wear layers and enjoy a whole day outside without breaking a sweat.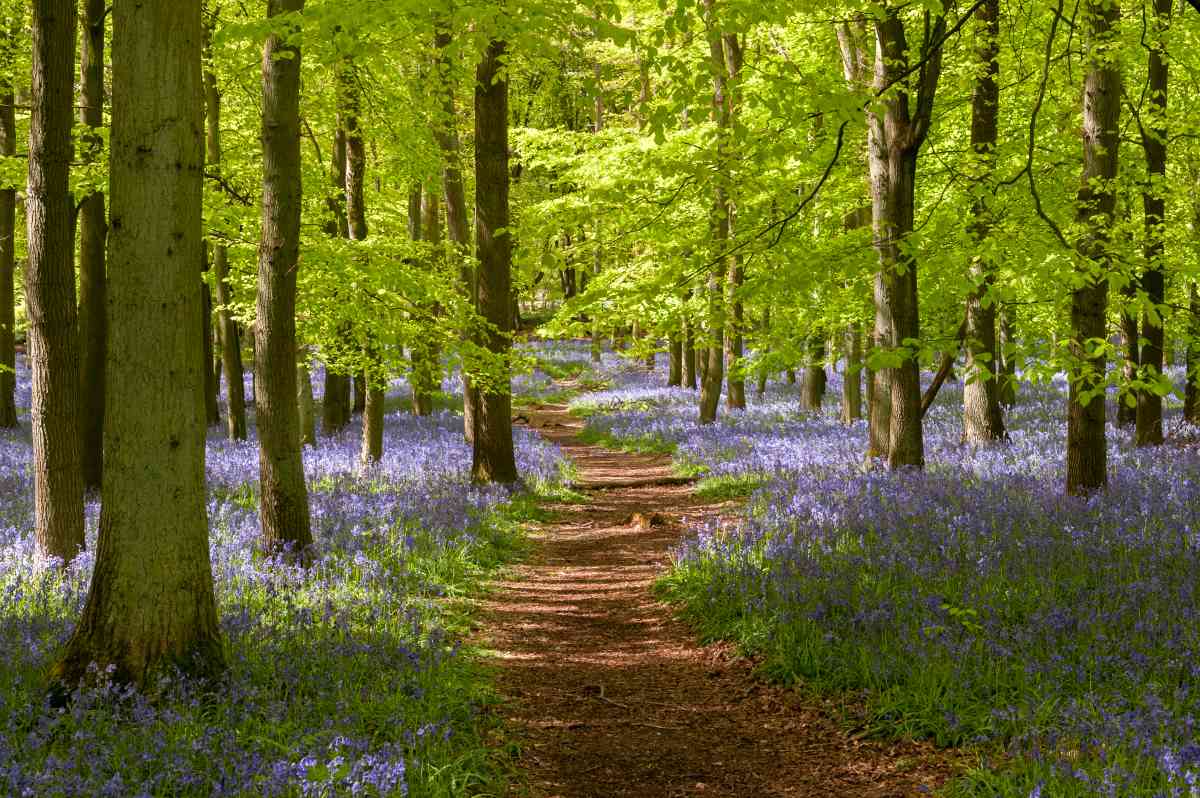 If your priorities are birdwatching or fishing, give the park a visit in the summer while birds are migrating and the water is warm.
For gorgeous foliage and all the magic of autumn, visit in the fall. You are sure to have spectacular views wherever you look.
Finally, if you love snowy adventures like snowshoeing or cross-country skiing, you will want to visit in the winter when there will be plenty of snow!
---
Where to Stay at Cascade River State Park
Campground
Cascade River State Park's campground offers 40 camping sites, both electric and non-electric.
If you're planning on bringing your RV, It's important to note that the maximum length that is allowed is 35′. The parking spaces range anywhere from 21′, up to 50′.
During the summer season, there are local camp hosts that are available to answer questions or give more information on everything Cascade River State Park has to offer. They also have approved firewood for sale to use in the fire rings.
There are nearby showers, flushable toilets, and dump stations that are all usable seasonally. That means from May-October there is readily available running water.
From November-April, there is still water available at the well house and vault toilets that can be used throughout the park.
Group Campsite
If you are planning on getting away for a weekend with a big group of family or friends, the group campsite is perfect for you!
Each site can fit up to 20 people in tents. There is drinking water just a short walk away and vault toilets nearby.
Both of the group sites include a fire ring and picnic table. They're perfect for playing cards in the fresh air during the day and roasting up some hot dogs and marshmallows at night. Nothing says "enjoying the great outdoors" quite like a fresh s'more!
Backpacking Campsites
There are five different backpacking campsites that are only accessible by hiking there. All of them are beautiful and offer the opportunity to be fully immersed in nature, but there are a couple that deserve to be highlighted because they are uniquely set apart from the typical camping scene.
Shoreline Campground
The Shoreline campsite in Cascade River State Park is exactly what its name implies. It is situated directly on the shore of Lake Superior!
This campsite features a three-sided shelter that will keep your tent protected from some of the wind that comes off the lake.
There is also a place for a fire and a picnic table available for use.
If going into the woods to use the bathroom is keeping you from trying out backpacking campsites, then you should visit this one. There's a nearby backcountry latrine that can be used. It's not luxurious, but it is certainly a step above nothing!
This campsite is one of only a few directly on the edge of Lake Superior, so it books quickly in advance. Make sure to plan and call ahead to secure it.
Lookout Campground
The Lookout campsite sits at the very top of Lookout Mountain. It boasts breathtaking views and incredible sunsets!
This campsite at Cascade River State Park is about 1.5 miles from the nearest parking lot. It has a three-sided shelter, picnic table, and fire ring available for campers.
Since this campsite is completely surrounded by forest, there's also a bear box nearby to store all your food and other goodies that may attract bears from the surrounding area.
---
What to Do at Cascade River State Park
Hiking Trails
There are 18 miles of hiking trails in Cascade River State Park that trek through a wide variety of terrain and have varying levels of difficulty.
The Cascade River Lower Loop is only half a mile of easy walking. It will take you past the very cascades that gave the park its name. This is a great option for visitors looking for a quick and beautiful hike.
There are also hiking trails that take you along the shoreline of Lake Superior or up Lookout Mountain.
If you're looking for a challenge, Cascade River Superior Hiking Trail Loop is an almost eight-mile loop that will challenge you and take your breath away in both physical exertion and amazing views.
Birdwatching
Cascade River State Park is absolutely full of wildlife. That includes a massive variety of birds.
Over 20 different species of Warblers can be found in the park on any given day.
If you love birdwatching, make sure to download the Cascade River State Park Bird Checklist before you visit.
Fishing
Fishermen can choose to fish in the Cascade River or Lake Superior.
Salmon, Rainbow Trout, and Brook Trout are among the fish most regularly caught in the waters of Cascade River State Park.
Geocaching
Geocaching is sort of like a worldwide treasure hunt! Using your own personal GPS, join in on the fun of hunting down different "caches" that someone before you has hidden. Then leave your mark for the next finder.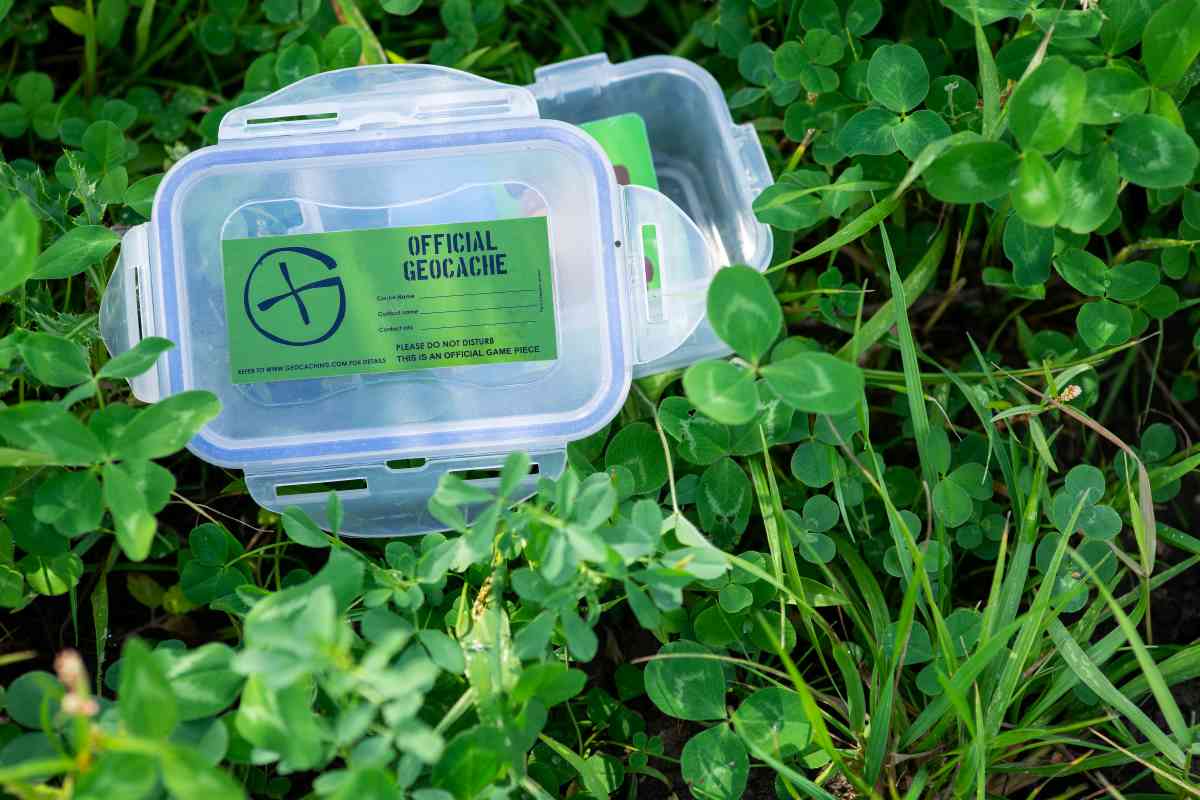 While this treasure hunt won't leave you rich monetarily, it's sure to create memories that will last a lifetime.
Cross Country Ski/Snowshoeing
There's plenty of fun to be had in Cascade River State Park in the winter.
There are 17 miles of trails to use for cross-country skiing, including a beginner loop near the shoreline. There are other trails that will connect to trail systems outside of the park, too.
Exploring on snowshoes is allowed anywhere in the park during winter. The only ask is snowshoers stay off of nicely groomed ski and snowmobile paths.
---
Wrapping Up Cascade River State Park
Offering beautiful views, unique campgrounds, and plenty of adventure and fun to be had, Cascade River State Park is a destination that is worth your time to plan for and visit.
Love spending time outside? Then discover the Minnesota Outdoors to continue learning new ways to reconnect with nature!