With this complete list of youth hockey summer camps in Minnesota, picking the right one for your kid will be easy!
Whether your youngster wants the best of both worlds and you need a camp that offers training and fun in the sun. Or the only goal is to improve their skills and you want a camp that provides them with personalized coaching. This article is for you!
Read on for a description of each camp, how to register, and more. And if an in-person camp isn't in the cards for your family this summer, check out online hockey training from an NHL pro!
---
Best "Summer Camp" Feel
If you're looking for a camp that works equally hard to improve your kid's skills and keep the summer camp vibe, look no further.
1. Heartland Hockey Camp
Heartland Hockey summer camp is the only privately owned overnight program in Minnesota. Inspired by former US Olympian and NHL pro, Steve Jensen, the amenities of this camp are unmatched.
The lakefront property in Brainard Lakes, MN includes housing, multiple training and sports facilities, and a restaurant. They also ensure your child is getting the best training by enforcing a 5:1 coach-to-player ratio on the ice at all times.
Registration for their week-long programs, offered to ages 7 to 17 for boys and ages 13 to 18 for girls, is made easy by the parent dashboard available to all who create an account on their website.
All that's left to do is make sure your kid is camp ready by checking out our article on The 7 Best Youth Hockey Sticks!
2. Propel Hockey Camp
Propel Hockey offers week-long coed day camps in three locations just outside of Minneapolis. Prior Lake, Eden Prairie, and Victoria each provide a mixture of lake activities, on-ice training, and dryland exercises.
Ages 7 through 12 sign-up for a jam-packed schedule from the moment they arrive at 7:30 am to the minute they leave at 5:00 pm. While the training is more group-oriented, your child will still be able to develop all the basic skills needed to excel at this hockey summer camp!
3. Sammy Walker Hockey Camp
Minnesota Wilds player Sammy Walker is the inspiration behind this coed day camp for ages 6 through 15.
Located in Richfield, MN, the Sammy Walker Hockey Summer Camp plans a fun field trip and lots of gym games between training sessions. And an ice cream award ceremony is held to celebrate the end of camp every summer!
Registering your kid for this program will give them solid skill training in shooting, passing, and skating. But the biggest benefit is the invaluable conversations with the coaches on how to make hockey a legitimate future.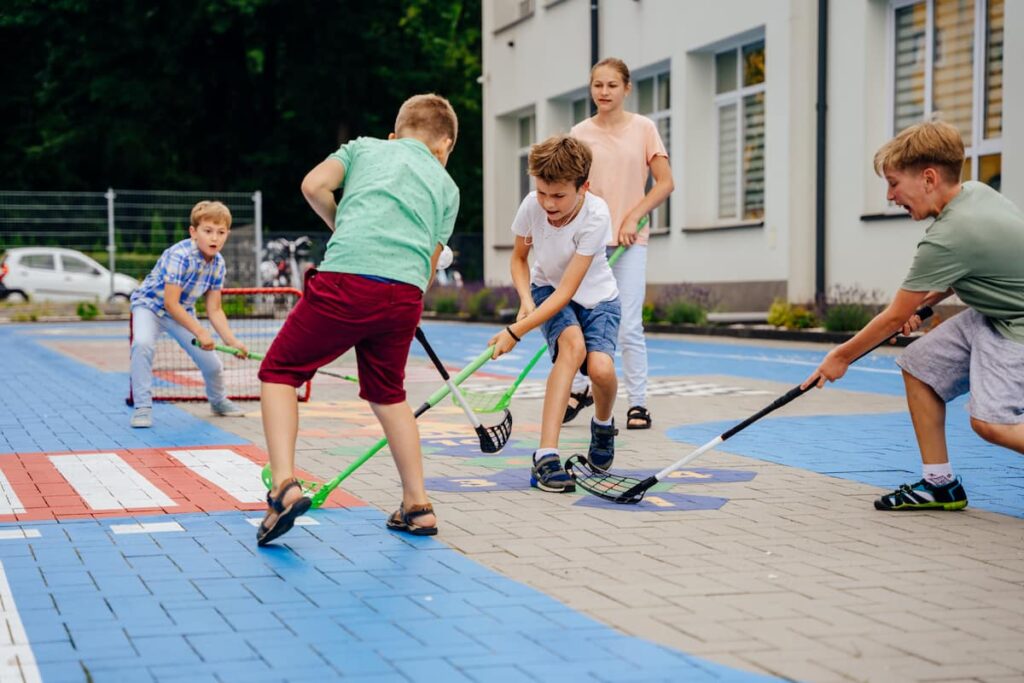 4. Wes Walz Minnesota Wild Hockey School
The Wes Walz MN Wild Hockey School provides teaching from former NHL pro, Wes Walz, as well as golf excursions. Offered at five arena locations in the surrounding Minneapolis area, this coed hockey summer camp has both player and goalie training options for ages 7 to 13.
They even host a post-camp family skate session for you to see just how much your kid has improved!
5. Mini Beauts
Mini Beauts is a coed hockey summer camp for ages 7 to 13 that provides general skill training and scrimmages. Its four locations in the surrounding Minneapolis areas offer 2 hours of on-ice practice a day, with breaks in between for different activities.
If you're looking for more beach-oriented fun, register for Maple Grove or Bloomington. But if movies and bowling is your thing, Woodbury and Vadnais Heights are the programs you want. Either way, your kid will have an amazing time and come out of it a much better hockey player.
---
Training-Specific Camps
These hockey summer camps are for kids that really want to focus on training and skill development.
6. Shutter's Xplosive Summer Hockey
Shutter's Xplosive Hockey summer camp is all about speed. Throughout the course of the summer your kid, age 7 to 16, will get intensive lessons to make them a pro-level skater.
The entire camp includes 35, hour-long, small-group sessions. If that's too much of a commitment, you can also book individual, private lessons. All of these are led by former NHL pro, Dave Shute, at the Braemar Arena in Edina, MN.
And, if you're looking for new skates to fit your new skills, check out our article on The Best Hockey Skates for 2023!
7. Velocity Hockey Center
The Velocity Hockey Center has locations in both Eden Prairie and Osseo, where they host four-week-long programs for ages 4 to 13. Even amongst the camps made specifically for younger skaters, this is the youngest starting age you will find.
Along with more generalized hockey training, this hockey summer camp offers programs that are specifically for learning defensemen skills, power skating, and stickhandling. Limited to 16 skaters per session, these fill up fast!
8. Top Dog Hockey Camps
If you're looking for summer clinics in Minneapolis and the surrounding areas, these week-long coed programs for ages 7 to 13 are perfect.
Top Dog hockey summer camps record each training session so the coaches can analyze the videos with your child and personalize their training. They also offer the most programs of any of the camps listed here!
---
Best for Girls
9. OS Hockey
Though most of the previous camps are coed, this is the only camp geared specifically towards girls. The camp's female-only staff understand that hockey is becoming a legitimate career for women as well. And train their campers accordingly.
As a prospect camp, OS Hockey summer camp's eight-week programs are more popular for players and goalies ages 13-18. But the programs for younger girls, ages 8 to 12 are just as good.
Located in South Bloomington, Southeast SPA Drake, and North Fogerty, these camps are perfect for girls of all ages with a serious passion for the sport.
10. Minnesota Made Hockey Training
Minnesota Made Hockey Training in Edina, MN is a coed camp that also offers girls-only programs.
While the coed programs are for ages 9 to 18, the girls-only programs are for ages 9 to 14. Besides that, they both offer skill-specific training that runs at an extremely high level of intensity. These programs are meant to push your child out of their comfort zone and build athleticism.
Minnesota Made is also one of the few camps to offer a complete beginner program for kids who want to learn how to skate. And the wide range of schedules, from 5-day to 5-week programs, will suit all your summer plans!
---
Best for Small Children
If you're looking for a program specifically designed for younger children, these camps are what you want!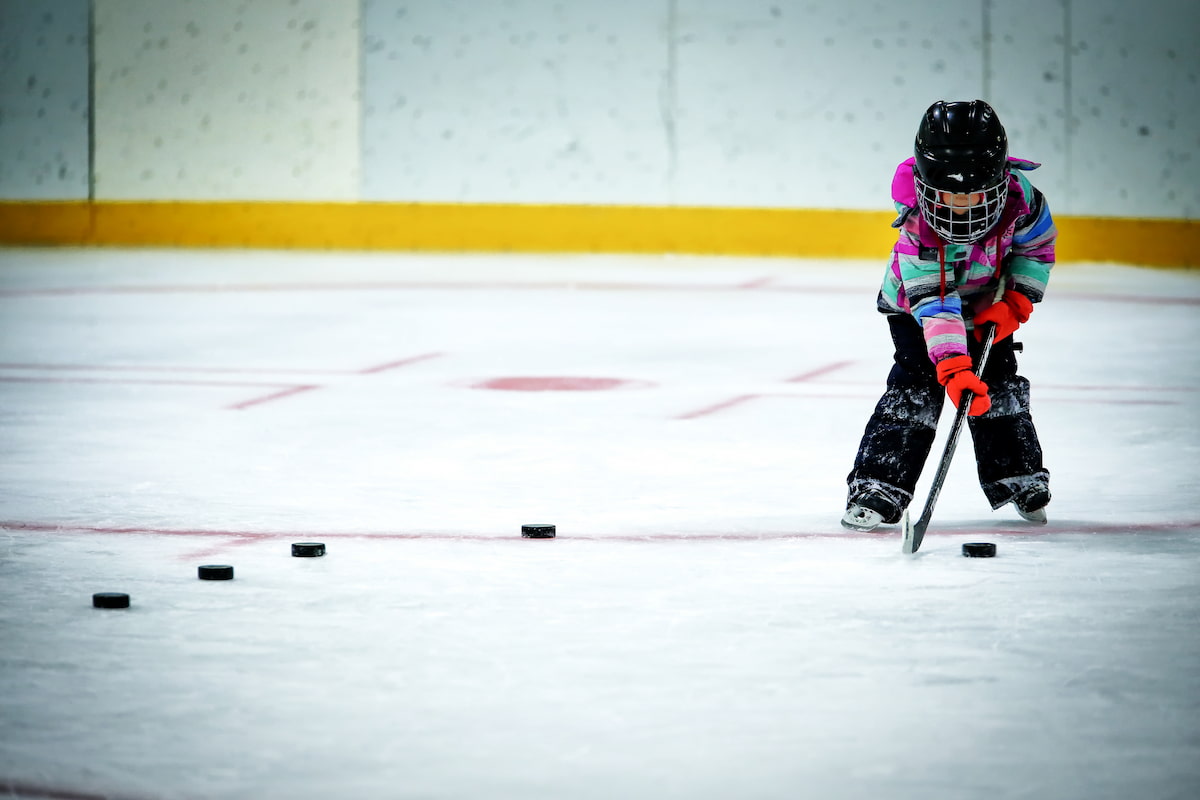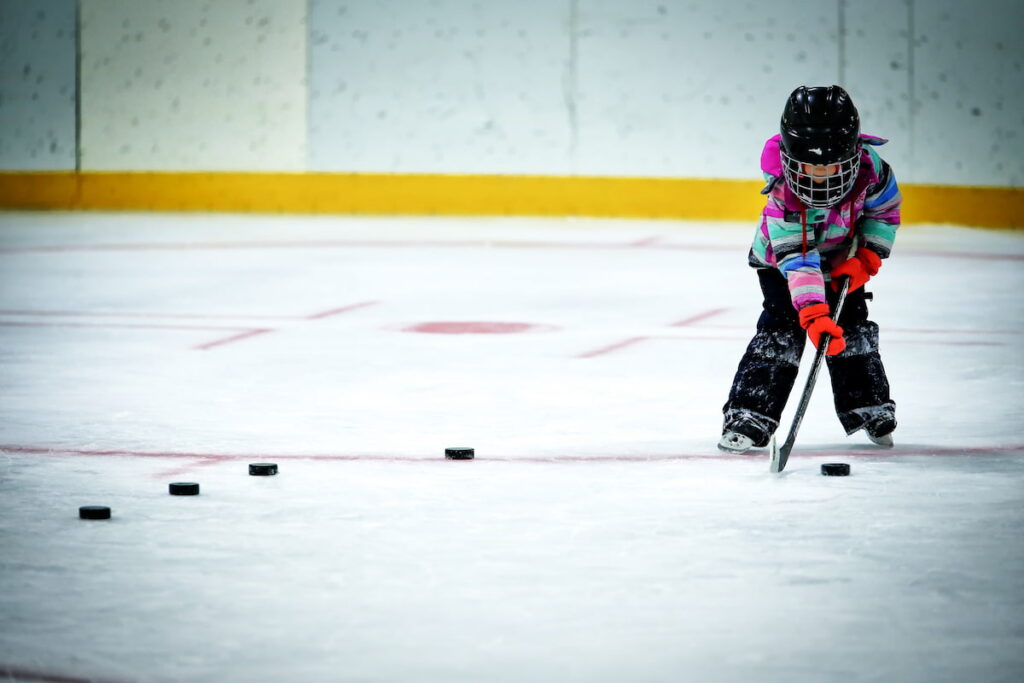 11. Little Twigs
For smaller children who are developing quickly and looking to get even better, Little Twigs in Eden Prairie is the hockey summer camp you need!
Split into beginner, ages 5 to 9, and intermediate, ages 7 to 9, this coed camp focuses on repetition and teaching over coaching. With tailored drills to bring out your youngster's full potential, they understand that you're never too young to start developing pro hockey talent.
12. Prohybrid
If you want a hockey summer camp that is a bit less intensive, Prohybrid could be it. This coed Mite hockey division for ages 6 to 9, runs a four-day summer training camp near the end of July that focuses on building your child's confidence and skills.
Based in Woodbury, MN, this camp aims to establish a passion for hockey in your child, without making things too serious. Due to high demand, it's invite-only, but you can email the coaches and make a case for your kiddo.
---
Best for Goalies
Though some of the other camps offer goalie programs, here are some goalie-specific camps that offer more focused training.
13. The Goalie Club
The Goalie Club has a well-rounded and intensive training regimen that includes yoga, on-ice training, dryland exercises, and fun activities. Their programs are divided by skill level, with their youth programs ranging from ages 13 to 18.
Out of their three locations, the Eagana and Mankato programs are only offered as day camps. But the Faribault location offers private day lessons and a boarding option, with separate dorms and staff for female campers.
With one-to-one video instruction and never more than a 3:1 coach-to-player ratio at any training station, this camp is perfect for goalies of all levels looking to grow and improve their skills.
14. Caroll Goalie School
Caroll Goalie School is an intensive hockey summer camp for intermediate and advanced players.
Boys and girls, ages 7 to 14, will participate in a three-day clinic meant to provide well-rounded training on all necessary goalie skills at one of their five locations in the surrounding Minneapolis area.
Through 6 hours of on-ice instruction, your child will build a strong foundation that will completely change their game performance.
---
Best Hockey Summer Camps in Minnesota: Summed Up
With any of these youth hockey summer camps, your kid will become a pro in no time. Add in a little fun in the sun, and you have the recipe for the perfect summer vacation!
And don't forget to bring the training home at the end of camp with Polyglide synthetic ice. Save 15% with our lifeinminesota discount code and train like a pro anywhere to keep your newly-learned skills fresh.
If you're looking for more information, check out our all-in-one Hockey page!