Jay Cooke State Park is one of Minnesota's ten most visited state parks. Spanning 8,125 acres, it is the seventh largest state park in the Land of 10,000 Lakes.
The park is named after financier Jay Cooke from Pennsylvania, who built a power plant nearby, which is still in operation.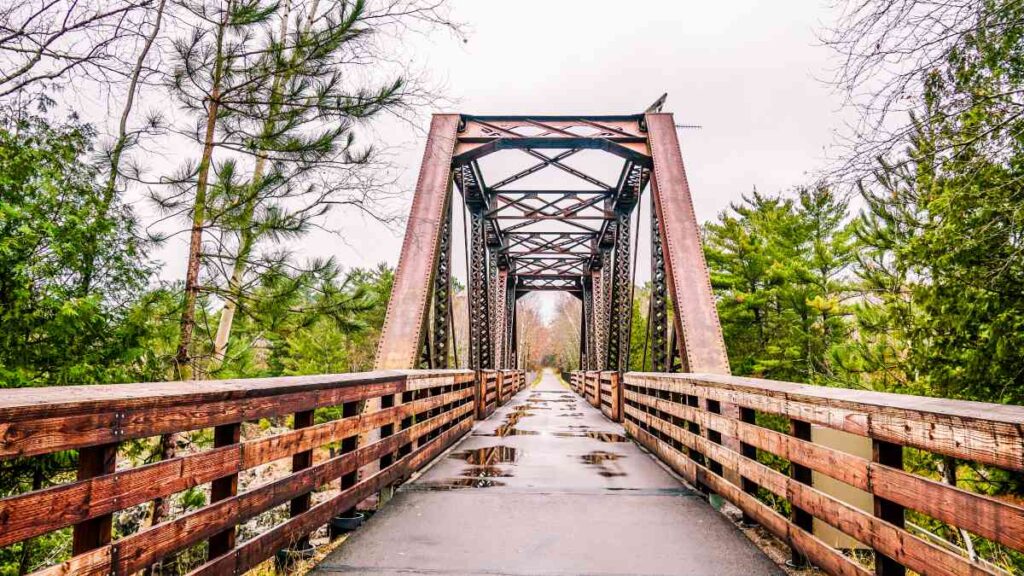 The park welcomes more than 300,000 visitors each year, of which almost 35,000 stay overnight. This state park is perfect for campers and hikers who want to bask in natural beauty and engage in its many outdoor activities.
If you're planning a trip to Jay Cooke State Park, we've got you covered! Our Jay Cooke State Park visitor's guide covers everything you can see and do at this state park, so read on!
How to Get to Jay Cooke State Park
The easiest way to get to Jay Cooke State Park is by taking the Minnesota State Highway 210, which runs through the park. The park's exact location is 780 State Highway 210 in Carlton County, Minnesota, 55718.
The state park is about 23 miles southwest of Duluth. It is located on the north shore of the St. Louis River, the largest US tributary to Lake Superior. The park is only around 30 minutes away from the iconic lake.
When's the Best Time to Visit Jay Cooke State Park?
Jay Cooke State Park is open year long and receives visitors every season. The park gets the most visits during late spring and early summer, although winter visits are typical too.
The time to visit also depends on the events you want to experience. Wintertime offers plenty of winter sports activities. Visitors can rent cross-country skis and snowshoes. The park also has snowmobile trails that stretch around 8 miles and connect to the Willard Munger State Trail.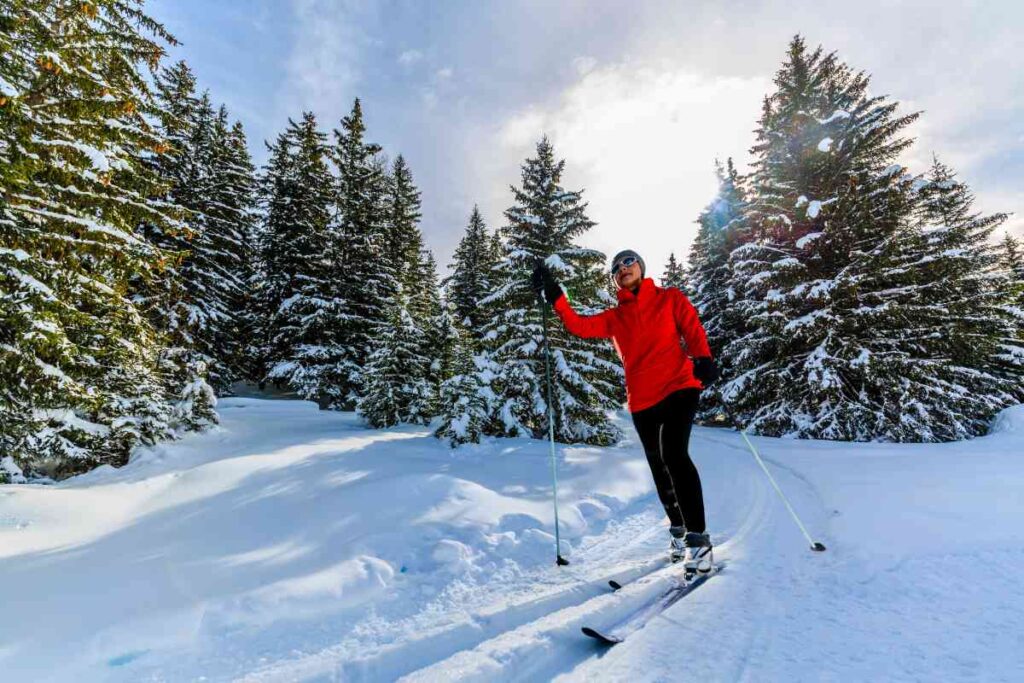 In addition, the state park has a range of naturalist programs for guests year-round. This includes guided hikes, historical presentations, and phenology.
If you'd like to take part in any of their upcoming events, check out Jay Cooke State Park's official website for updates before you visit.
Where to Stay at Jay Cooke State Park
If you're looking to spend days at Jay Cooke State Park, you can stay in the nearby towns outside the park. This includes Duluth, Proctor, Cloquet, Carlton, and Scanlon. These towns have plenty of options for food and accommodation.
The state park also features different camping options in case you want to spend the night outdoors. The park has tent campsites with tent pads where you can set up your tent, RV campsites, and five-camper cabins. These cabins are fully fitted with bunk beds, electricity, heat, tables, benches, outdoor picnic tables, screened porches as well as a campfire ring.
Additional Details (Timing, Vehicle Permit, Year Pass, Etc)
Jay Cooke State Park is open year-round from 8:00 AM to 10:00 PM.
A daily pass costs $7 while an annual pass costs $35. You can buy a $35 vehicle permit that is valid for a year and provides unlimited access to all of Minnesota's state parks and recreation areas.
While camping fees are not included in these fees, you can check out the statewide prices for camping at state parks here.
Things to See and Do at Jay Cooke State Park
1. Enjoy the Historic Sites
Jay Cooke State Park has a rich history. The park traces its roots to 1915, when the heirs of financier Jay Cooke who were from the St. Louis River Power Company gave away around 2,350 acres of land to the state of Minnesota.
The state park offers an array of historic sites for those who are interested in learning more about how Jay Cooke State Park came to be.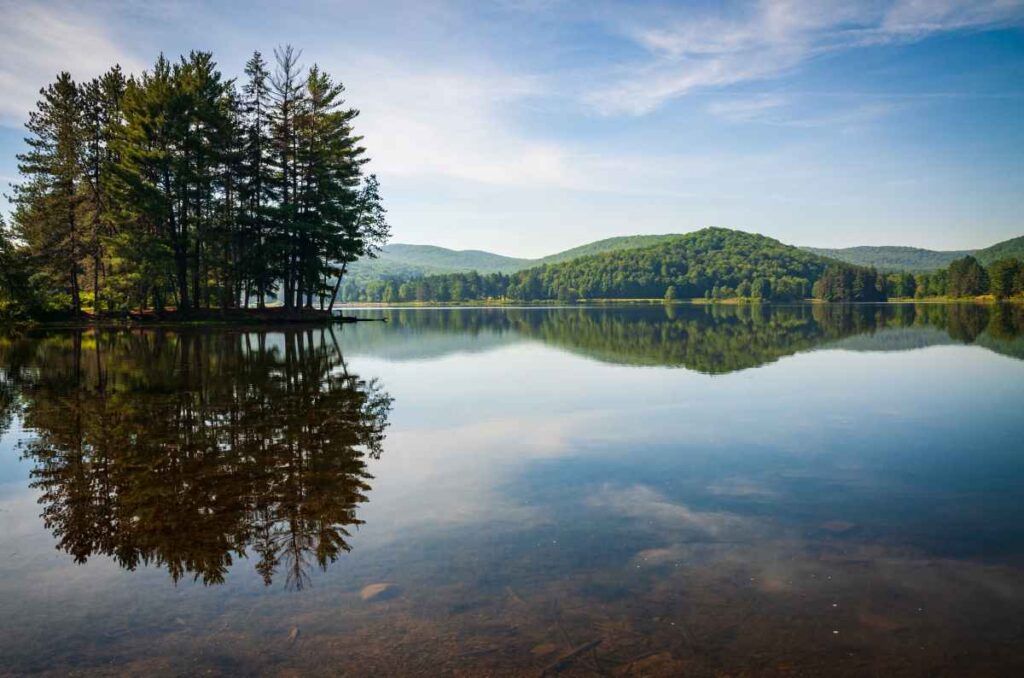 This state park is home to several important sites, including the Pioneer Cemetery, Oldenburg Point, and Thomson Dam. These sites are not just steeped in history, but also offer breathtaking and panoramic views of the park. Oldenburg Point is named after Henry Oldenburg who was one of the businessmen who helped pay back taxes that the park owed. This point is the perfect spot to view the sunset.
2. Camp in Over 100 Campgrounds
While visiting Jay Cooke State Park, it isn't hard to realize why so many people choose to camp here. You may even be reluctant to leave!
The park offers a vast number of camping options to choose from. There are a total of 113 campsites in the park.
You can choose between tent and RV campsites, both of which can be booked through online reservations. If you don't want to camp in a tent or an RV, the state park also offers pet-friendly camping cabins that come with bunk beds, electricity, heat, screened porches, campfire rings, and outdoor picnic tables. There are 5 camping cabins that can be reserved in advance.
3. Go Backpacking
There are plenty of campgrounds available in Jay Cooke State Park that see a lot of campers, especially during summers. Although you can reserve a campsite for yourself, eight sites are only available for walk-ins. This includes four campsites that are designated for backpackers.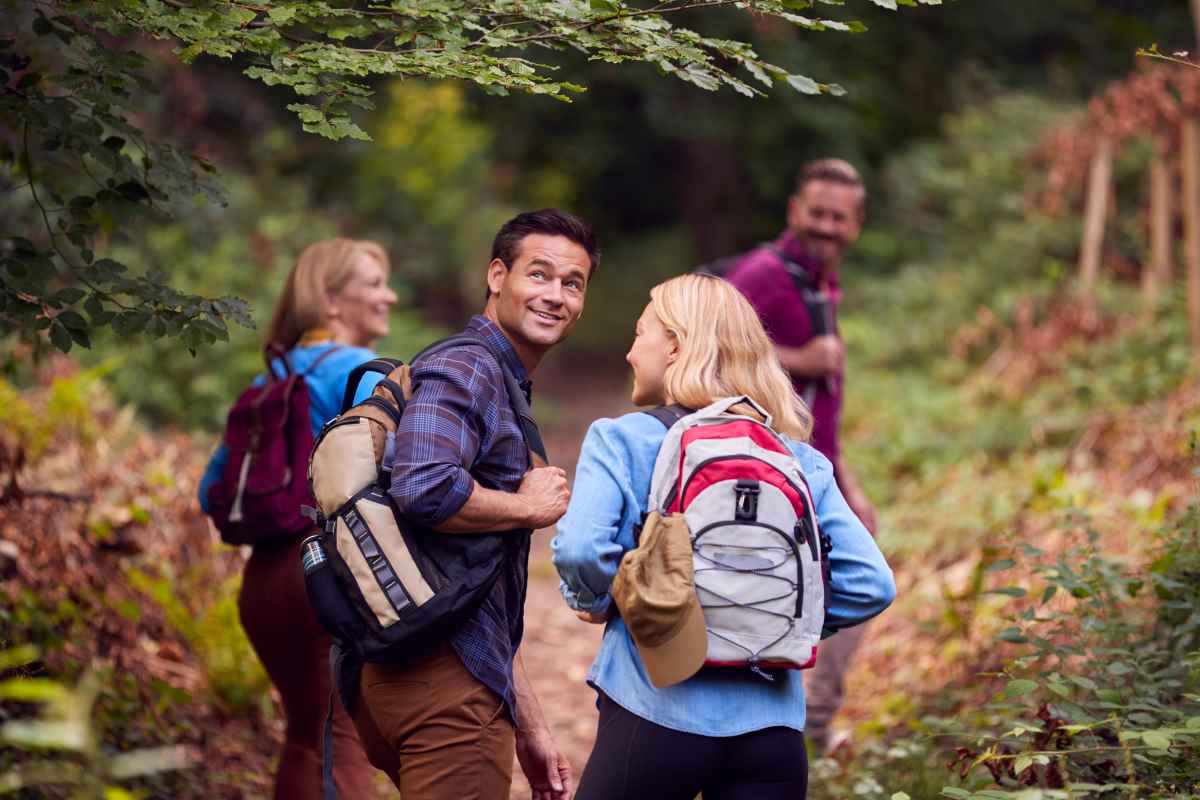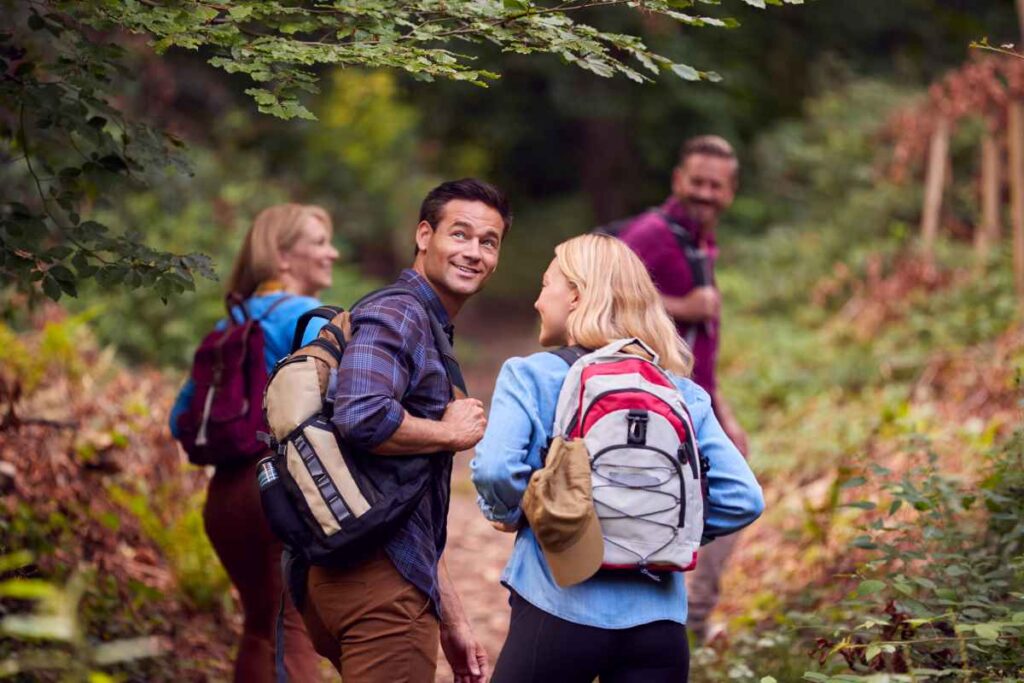 Backpacking in Jay Cooke State Park is an adventure like no other. There are plenty of trails for you to traverse. The Silver Creek trailhead is among the most popular ones and takes you to the banks of the St. Louis River. You can then cross the river using the swinging bridge.
4. Go Fishing in the St. Louis River
If you're planning to stay overnight at Jay Cooke, why not plan a fishing trip at St. Louis River? The river that runs through the park is home to trout streams, smallmouth bass, walleyes, and black crappies.
5. Try Archery
As part of the "I Can!" programs from Minnesota State Parks and Trails, various state parks like Jay Cooke State Park offer activities for families to try. One of these activities is archery, which you can enjoy along with your kids!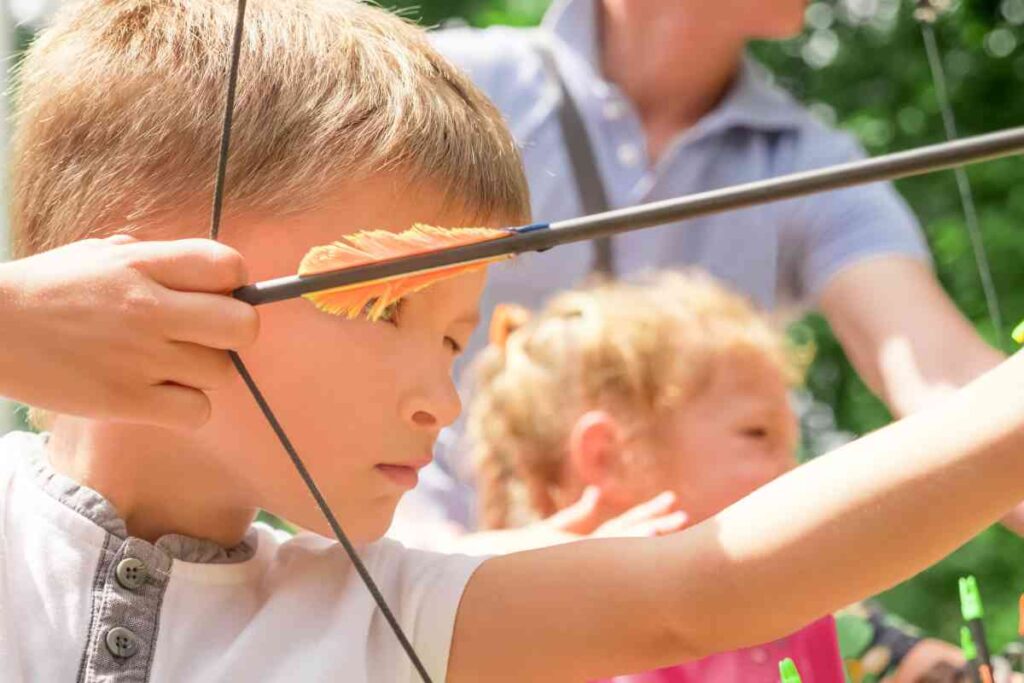 6. Go Hiking
Jay Cooke offers visitors 50 miles of hiking trails. Carlton Trail is a challenging hike with steep and rugged terrain along the southern banks of the St. Louis River. The 1.8-mile CCC Trail is an ideal trail for beginners that starts from the main parking lot and loops around. A moderately challenging hike is the Grand Portage Trail which takes you along the river before leading upwards to a steep hill.
One of its most popular hiking trails is the Ogantz Trail. It features sweeping views of the St. Louis River Gorge and is a great option for beginners looking for a short hike.
7. Try Horseback Riding
Horseback riding is another activity that can be experienced when you're at Jay Cooke. The state park offers around 6 miles of trails for horseback riders.
8. Go Mountain Biking
If you love biking in nature and through challenging terrains, Jay Cooke is the place to be! The state park has close to 8 miles of mountain biking trails. The Thomson Dam Trip takes you through Forbay Trail where you can bike.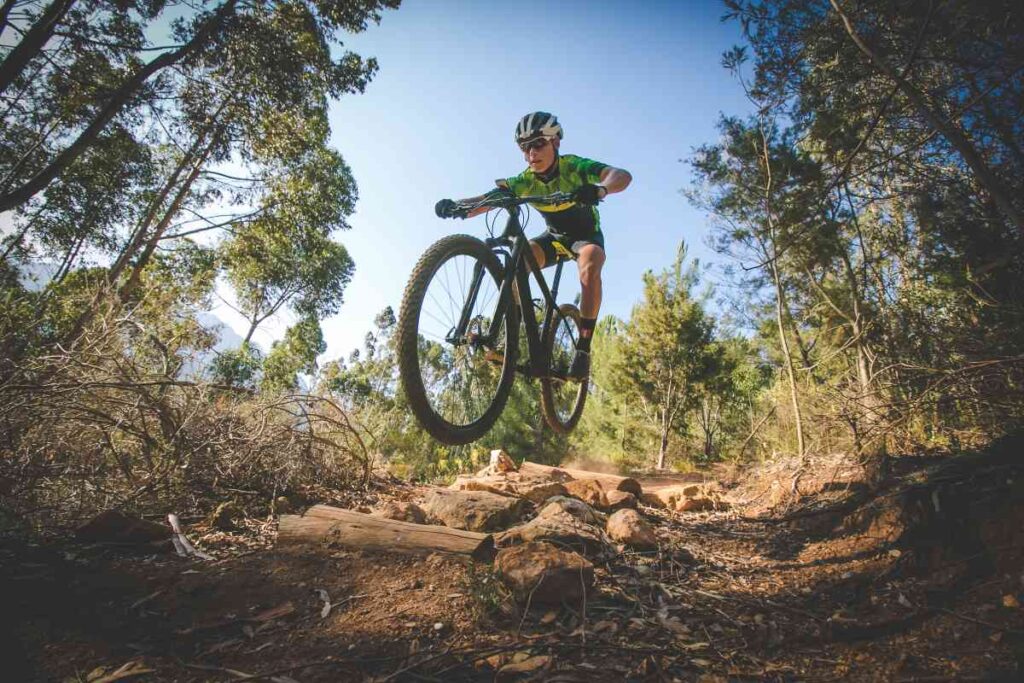 9. Experience Cross-Country Skiing
Jay Cooke State Park also has 32 miles of groomed cross-country ski trails that are available during winter.
10. Go Kayaking
Jay Cooke is situated on the north shore of St. Louis River which means opportunities for kayaking. Remember, however, that the rapids here are quite challenging so proceed with caution.
11. Enjoy White Water Rafting
St. Louis River flows through Jay Cooke and forms a 7-mile stretch which is designated as class II-VI rapids. This means that it's intended for people with white water rafting experience.
12. Try Snowshoeing
If you visit this state park during winter, you can try your hand at snowshoeing. Jay Cooke lets you snowshoe anywhere except on trails that have been designated for other activities. Visitors can bring their snowshoes or rent them from the park.
13. Give Geocaching a Whirl
Geocaching is a fun, recreational activity. It entails going on a real-life treasure hunt to find a hidden object with the help of GPS coordinates.
Jay Cooke often hosts such events so check their website for updates or ask the park office for info.
14. Enjoy a Leisurely Canoe Ride
Not a fan of white water rafting or kayaking? You can take a chill, leisurely canoe ride at Jay Cooke State Park.
15. Relax in Nature
Wildlife
Jay Cooke State Park is also known for its diverse wildlife. The park is an important winter region for white-tailed deer. You'll also find wildlife animals like coyotes, black bears, and timber wolves.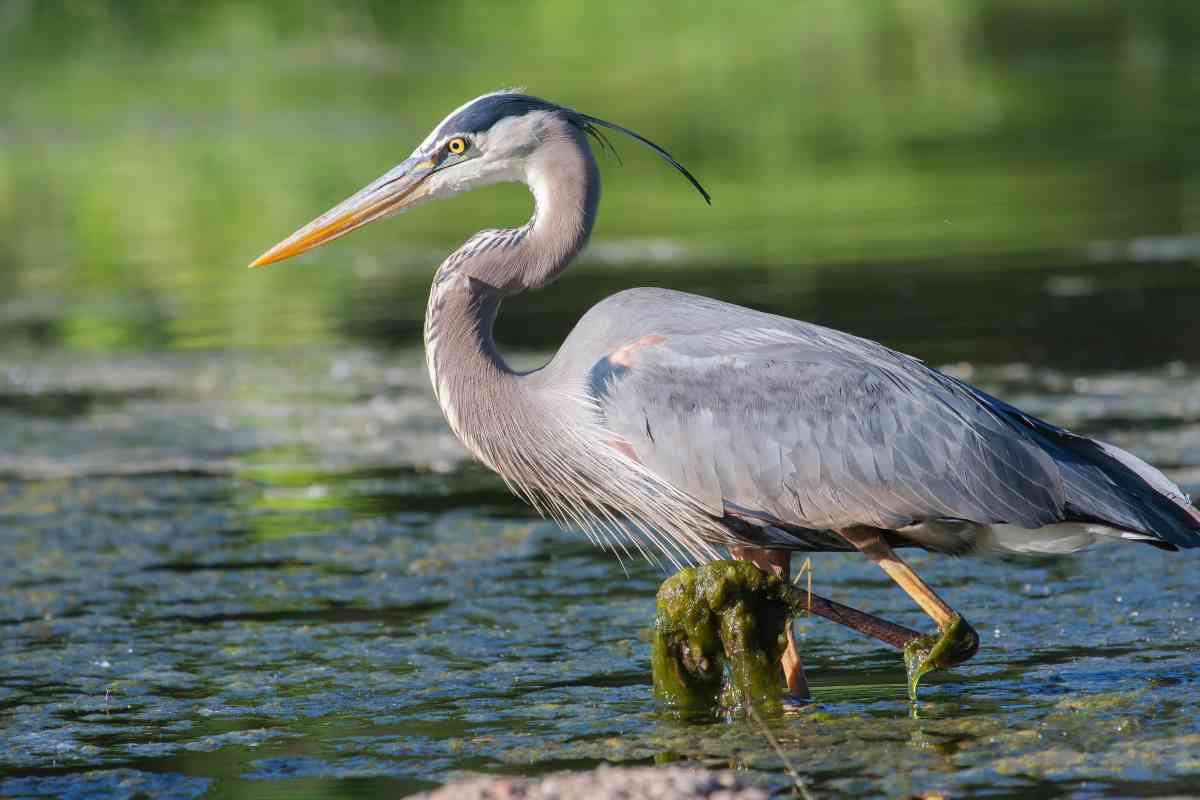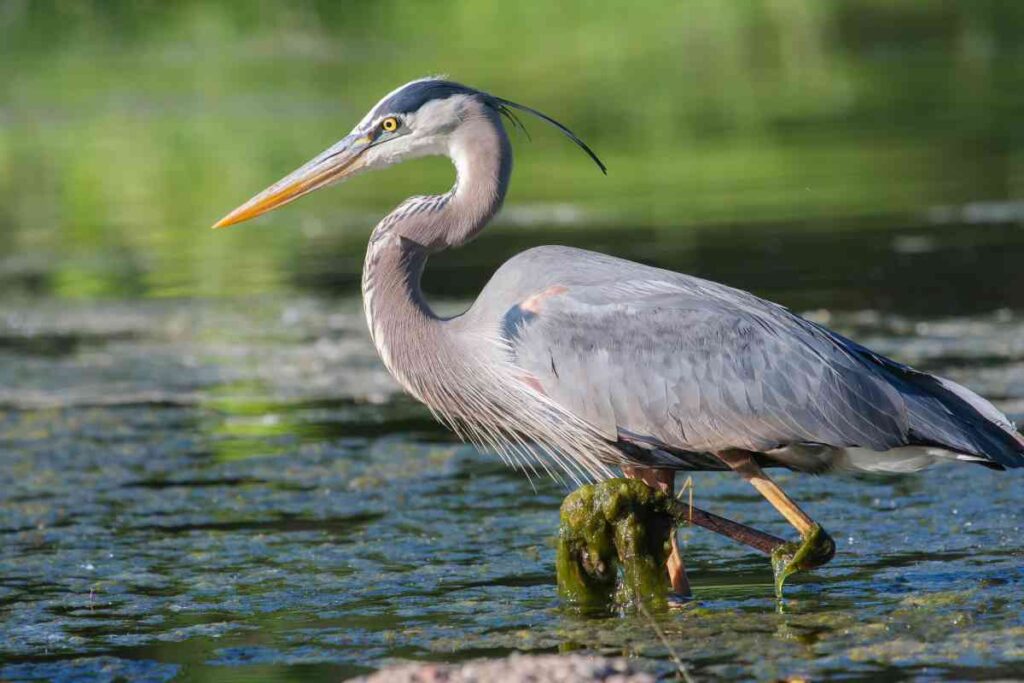 The state park is also home to around 173 species of birds, including the great blue heron, marsh hawk, and the pileated woodpecker. In addition, the park is also home to 16 species of reptiles and amphibians.
Picture-Taking
Like other state parks, Jay Cooke State Park offers nature photographers great opportunities to capture pictures of spectacular views as well as animals and birds.
Mother Nature
At its core, Jay Cooke State Park is all about basking in nature. Here, you can take a step back from your regular life to take in its flowing river, dense forests, rock formations, and abundant wildlife.
Wrapping Up the Jay Cooke State Park Visitor's Guide
Jay Cooke State Park is one of Minnesota's finest. The park offers programs and events year-round for all ages. You can easily book a pass online before visiting and enjoying the breathtaking views and wide range of outdoor activities it offers. From water-based sports to hiking and biking trails, the state park has something for everyone!
While you're in the area, consider checking out Gooseberry Falls State Park. It's only an hour away and boasts some of Minnesota's most beautiful waterfalls.
Love spending time outside? Then discover the Minnesota Outdoors to continue learning new ways to reconnect with nature!
About the Author
Latest Posts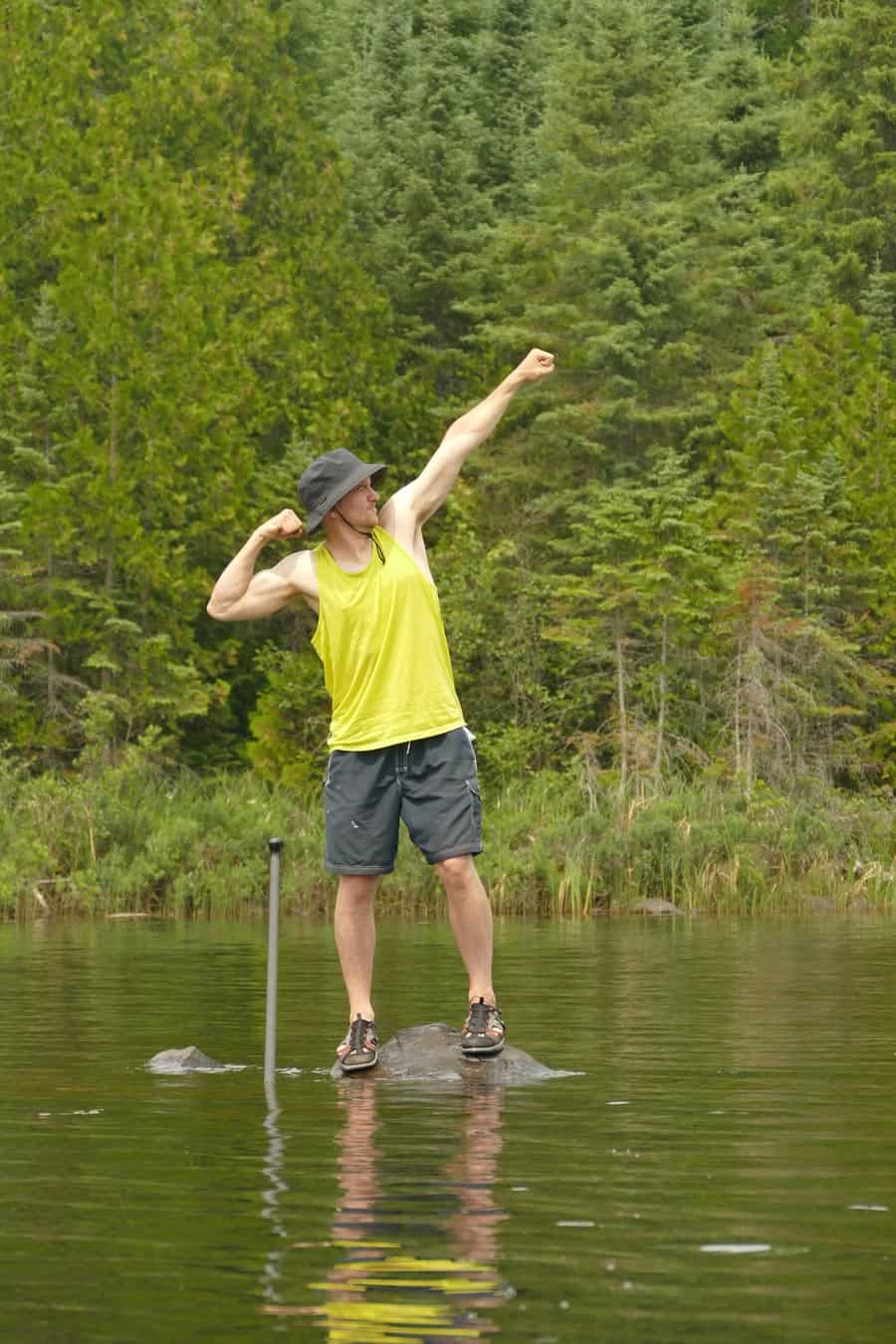 Born in Madelia, MN, to a now 5-generation Minnesota family, Ryan's MN roots go deep.
A painter by day, Ryan founded Life in Minnesota in 2013 with his wife Kelly to chronicle their musings on everything Minnesota. Ryan and Kelly are raising their 7 kiddos in Maple Grove, MN.
When he's not shuttling his kids around to hockey practice, you might find him in the shop working on his leatherwork. Undoubtedly, there will be a family trip to the Boundary Waters Canoe Area every summer, and of course weekends at Grandpa's cabin up north in the summer.