Northeast of Lake Harriet near Minneapolis, Minnesota, is Lyndale Park Rose Garden, sometimes called Lake Harriet Rose Garden. It is one of several Lyndale Park gardens, but undoubtedly the most beautiful and celebrated one. After all, it's the second-oldest public rose garden in the country!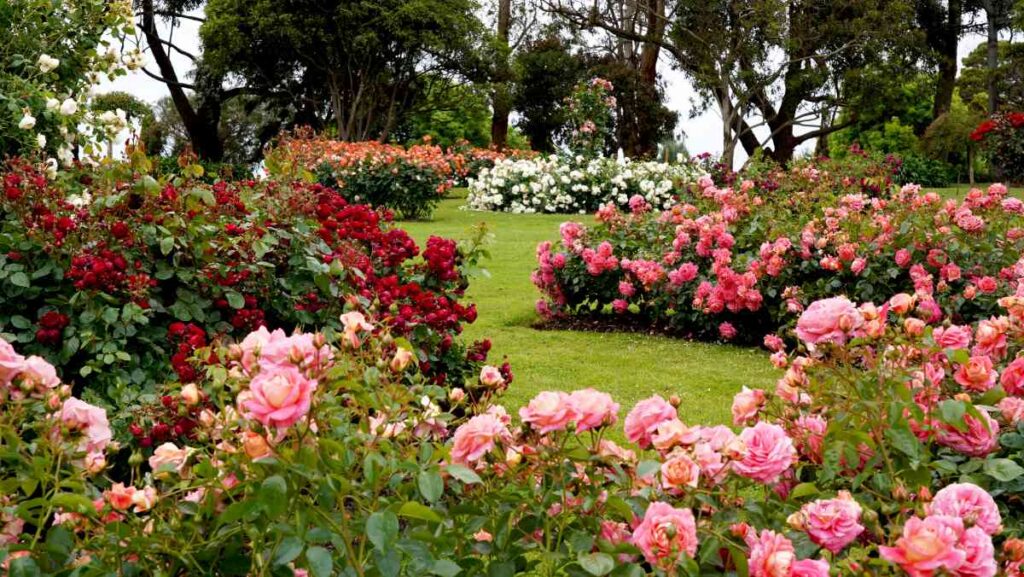 But the Lyndale Park Rose Garden isn't just famous, it's iconic. Keep reading to learn all about the history that makes the garden what it is today.
---
Lyndale Park
Before diving into the history of the rose garden, let's take a quick look at the greater Lyndale Park as a whole. Lyndale Park is part of a big green space consisting of various parks called Grand Rounds Scenic Byway that roughly surrounds Minneapolis in a circular shape, all of which is managed by the Minneapolis Parks and Recreation Board.
At Lyndale Park gardens, you'll find 4 different gardens: the Rose Garden, the Peace Garden, the Perennial Garden, and the Perennial Trial Garden.
All four gardens were built not just for aesthetic beauty, but also to educate the public on their beautiful flowers. The gardens still carry this legacy today! In fact, if you take a stroll through their nature, you'll notice that every plant is labeled.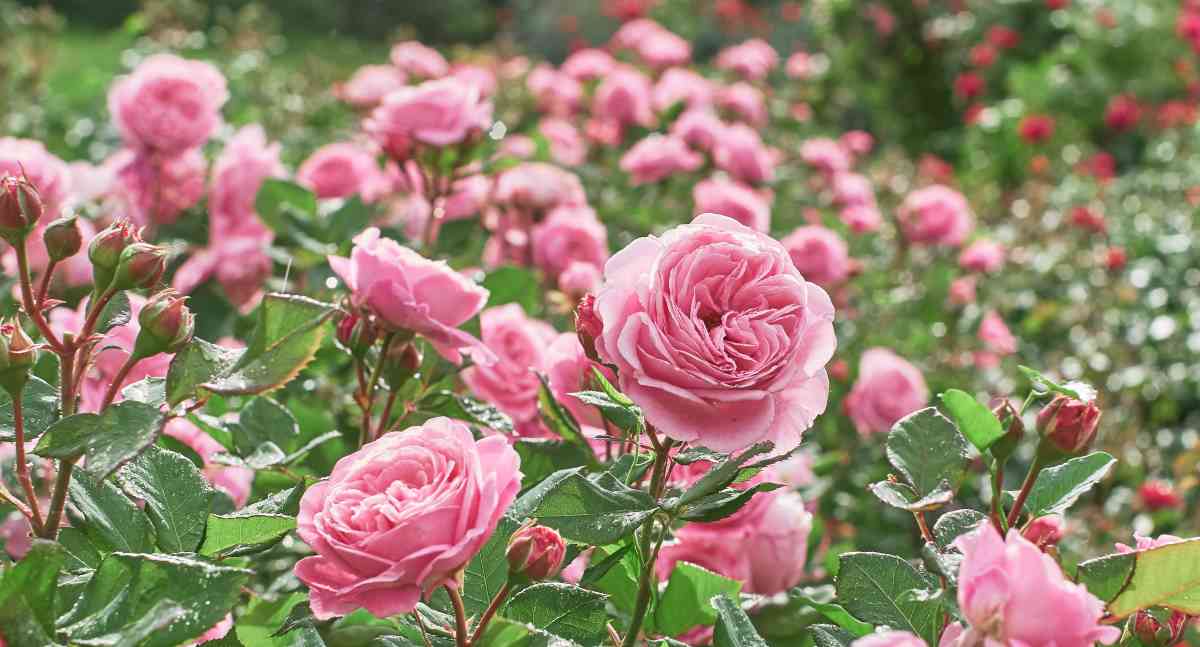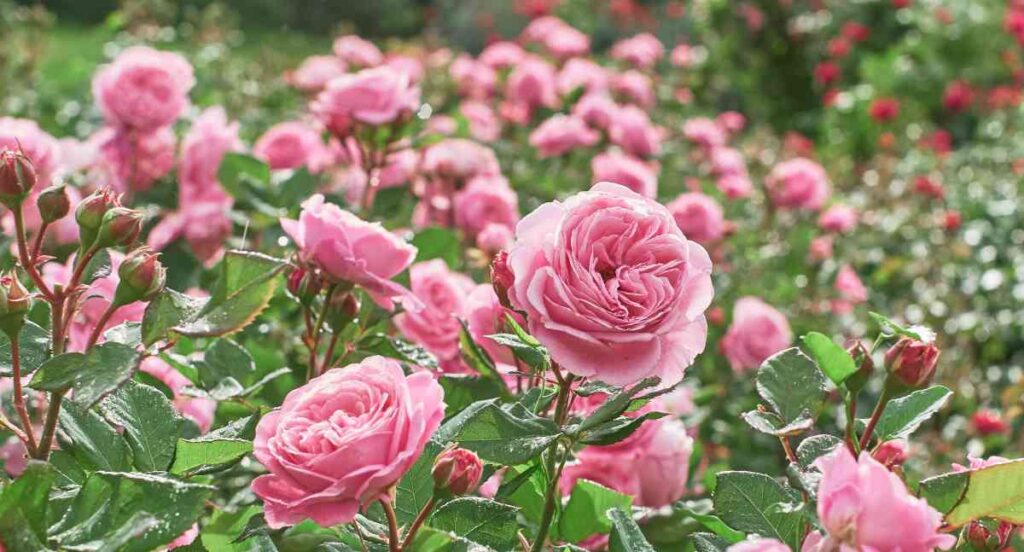 Lake Harriet, which is also part of the Grand Rounds, attracts many visitors. From its shores, visitors can see the Rose Garden. Despite this, however, not many lake visitors make the short trip over to the rose garden, which means it's less crowded and more enjoyable.
Now that you know about Lyndale Park and Lyndale Park Rose Garden, let's dive into its rich history!
---
History of Lyndale Park Rose Garden
A New Superintendent
The history of Lyndale Park Rose Garden begins with the appointment of a new park superintendent for both Lyndale Park and Lake Harriet in 1906: Theodore Wirth.
Within his first year in Minneapolis, Wirth had drawn up an ambitious plan to revitalize the lakes' east and west shores and unify the two parks. Soon afterward he had two more ideas: to create sports fields and dedicate a substantial section of land to educating the public on matters of plant life and nature.
A Brilliant Idea
The sports fields were never created, but as you might have guessed, the second of the two ideas is what would become the Lyndale Park Gardens—including the Lyndale Park Rose Garden. Wirth achieved it alongside Louis Boeglin, a park florist who had also recently been hired.
As mentioned earlier, the Rose Garden was the second municipal rose garden in the entire country. Clearly, Wirth had a vision: he was also the genius behind the very first public Rose Garden previously built in Connecticut!
Even though the Lyndale Park Rose Garden was only the second of its kind, it was a manifestation of a cultural movement that was sweeping the country. Everyone was obsessed with roses, and public rose gardens soon followed.
An Educational Garden
It bears repeating that the original purpose of the Rose Garden was just not to amaze, but to educate. Wirth made it clear that every flower needed to be properly labeled, so that visitors could learn more about what they were looking at, and how they were grown.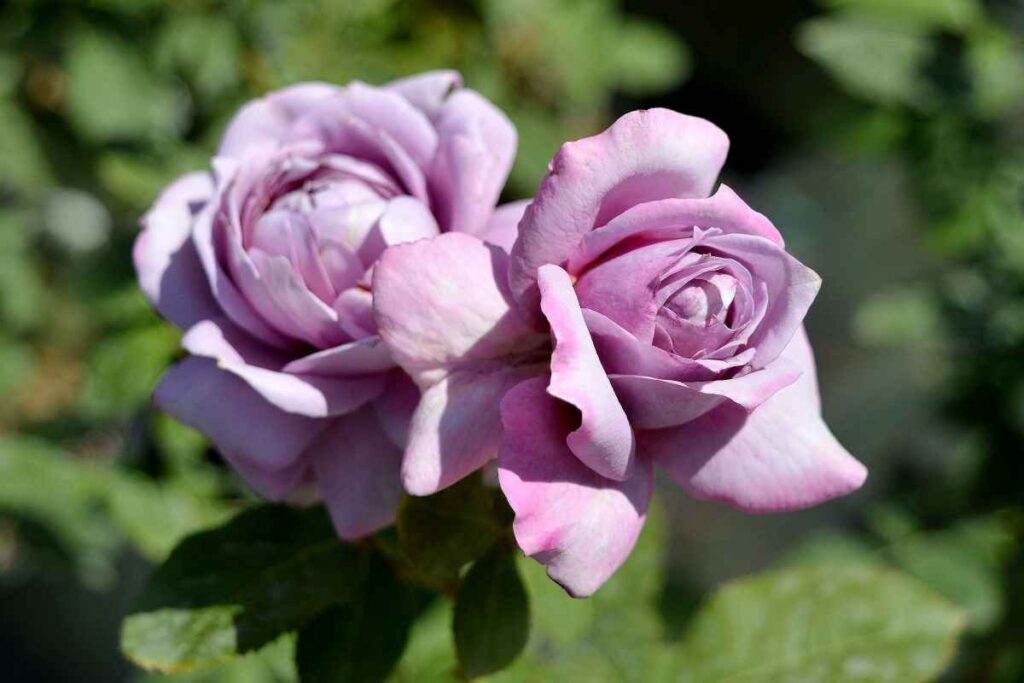 In fact, the landscaping was planned so that different flowers bloomed during every single season, even though they wouldn't have an official test rose garden for rose competitions until 1946!
In 1908, Wirth had already declared the Lyndale Park Rose Garden successful. But just about half a decade later, he still wasn't seeing the kind of crowd he was hoping for.
Playground Pageants
Lyndale Park Rose Garden grew in popularity with the beginning of playground pageants in 1917. Playground pageants were just what they sound like: performances put on by children in costumes from around Minneapolis. They were performed on a nearby hill, which brought more people closer to the garden.
Perhaps surprisingly, these pageants were a huge hit. Thousands of spectators showed up! In fact, at one point there was such a large crowd, that in subsequent years the performances were spread out over the course of two days to accommodate everyone.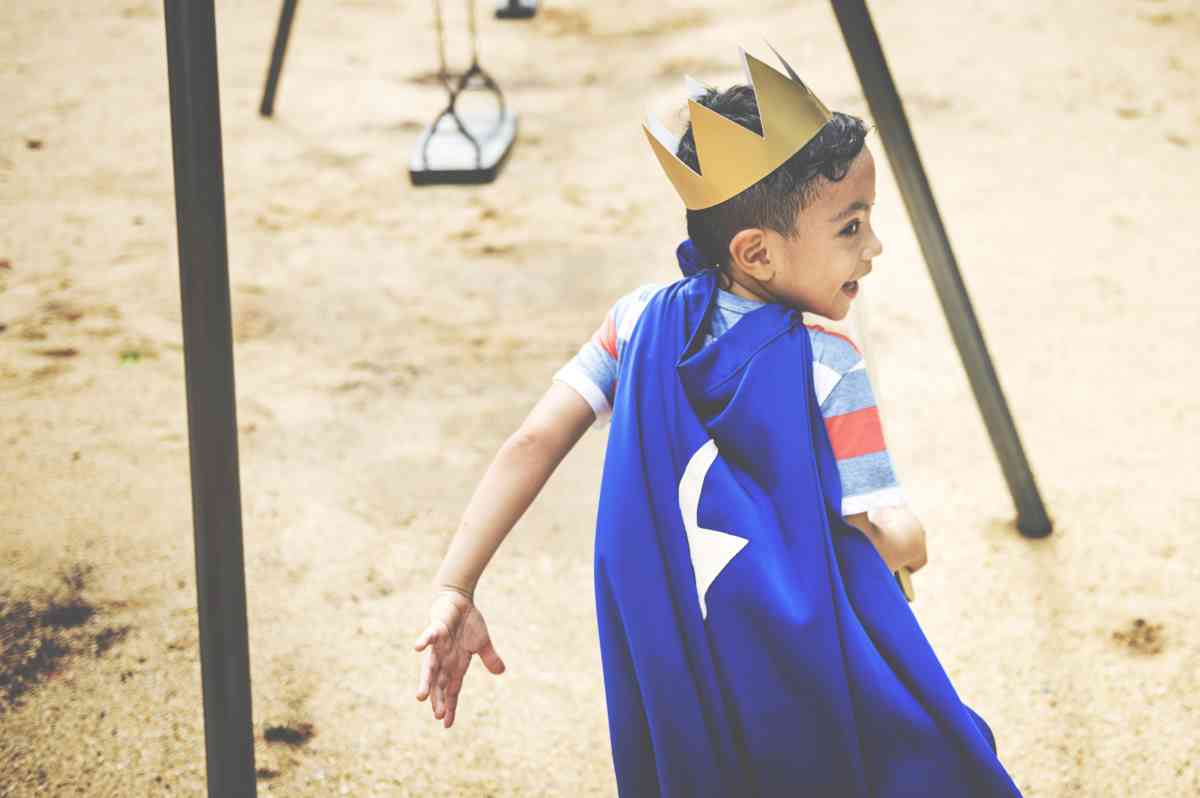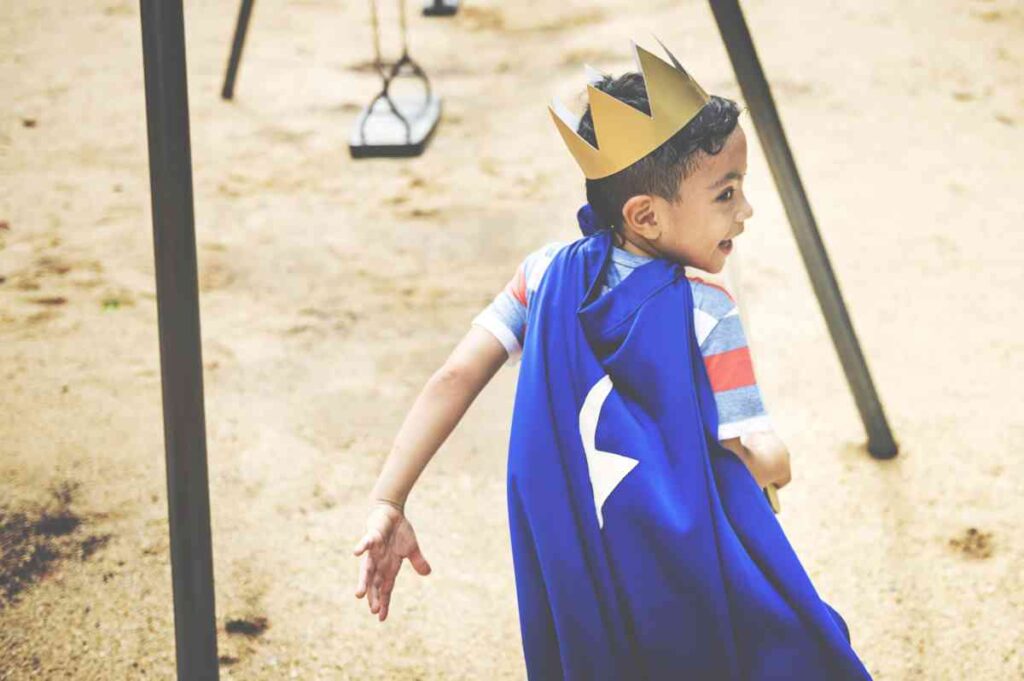 The playground pageant became an almost yearly tradition near Lyndale Park Rose Garden until 1941. In fact, they even considered building an outdoor amphitheater to host the crowds of spectators. Unfortunately, that dream was squashed by the Great Depression.
But even though the Playground Pageants didn't stick around, people's love for Lyndale Park Rose Garden certainly did.
The Heffelfinger Fountain
In the mid-1940s, a man named Frank T. Heffelfinger saw a beautiful fountain in Florence, Italy. He promptly purchased and shipped it to Minneapolis. There, he donated it to Lyndale Park, where in 1947 it was assembled where it stands today, in the upper portion of the Rose Garden. Over 40 years later, its patio was built.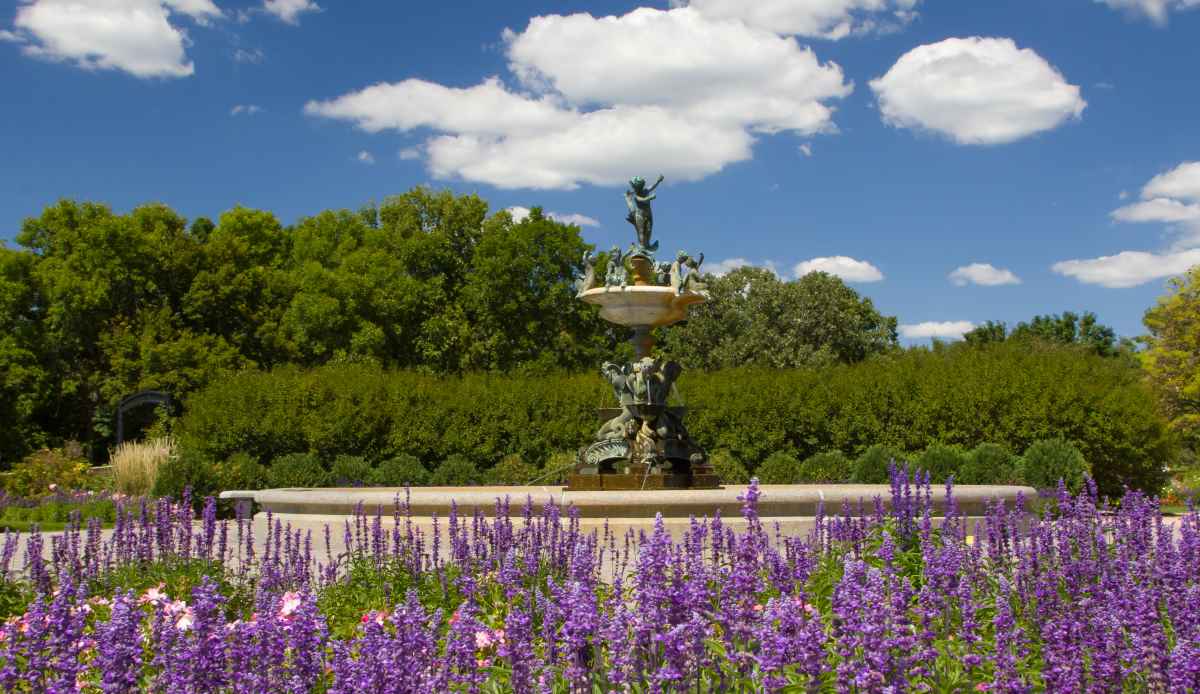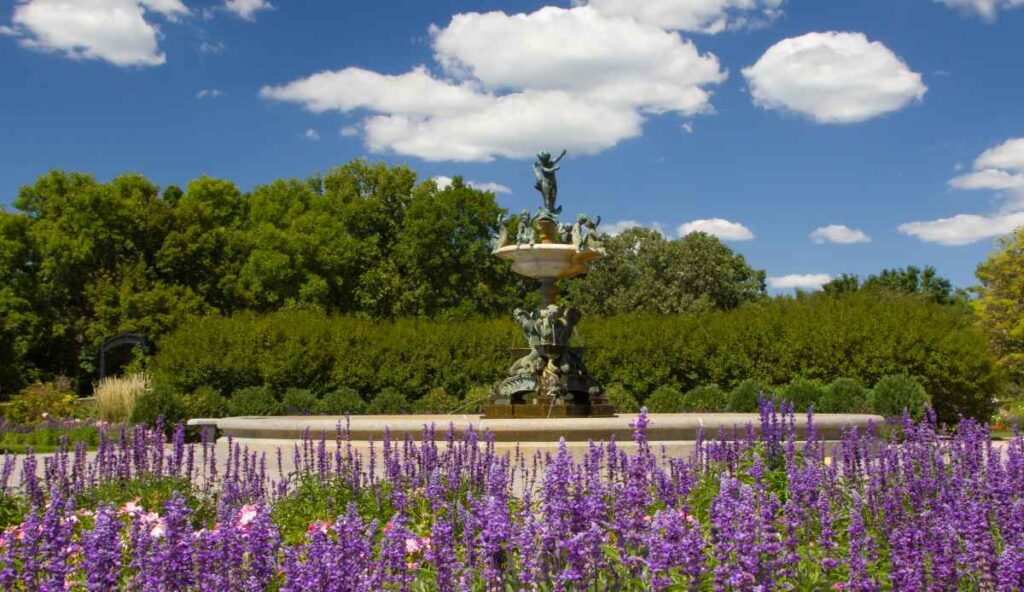 The fountain is decorated with Greco-Roman characters, cherubs, and sea life motifs. It was originally meant to go to a villa in Fiesole, Italy, called Villa Montalto, but I'm glad it ended up in Lyndale Park Rose Garden, where it contributes to its history and culture.
---
Lyndale Park Rose Garden Now
If Wirth and Boeglin visited Lyndale Park Rose Garden today, they would be proud. That's because it's not all that different from the original plan! In fact, it still has its 62 rectangular beds of rose varieties—but many more rose varieties than when Wirth and Boeglin were around!
Today's Lyndale Park Rose Garden exhibits 100 rose varieties across more than 3,000 rose bushes. Isn't that amazing? No matter what kind of gardener you are, you'll walk out of these beautiful gardens feeling inspired.
---
Visit Lyndale Park Rose Garden Today!
Lyndale Park Rose Garden is amazing not just because of its beautiful flowers, but because of its educational legacy and rich history. What started as one man's brilliant idea turned into decades of tradition for generations of Minneapolis citizens, and more.
Remember that next time you take a stroll through its fragrant rose bushes! Want more Minneapolis content? Check out all of our posts on Minneapolis must-sees and -dos!
Still looking for more fun adventures? Then checkout all the great things to do in the Twin Cities!
Looking for some warm weather recommendations? Discover spring and summer in Minnesota for best destinations, travel recommendations, small (and big!) town events, and more!