Festival season is finally upon us, bringing carnivals, fairs, and citywide celebrations to towns across the state. There are so many fun events to attend, like the Grand Old Day to small-town Minnesota festivals themed around corn, apples, and other Minnesota exports.
The summer is a wonderful time for communities to get together and have some good fun. Here are some of the most awesome Minnesota festivals and fairs coming up soon.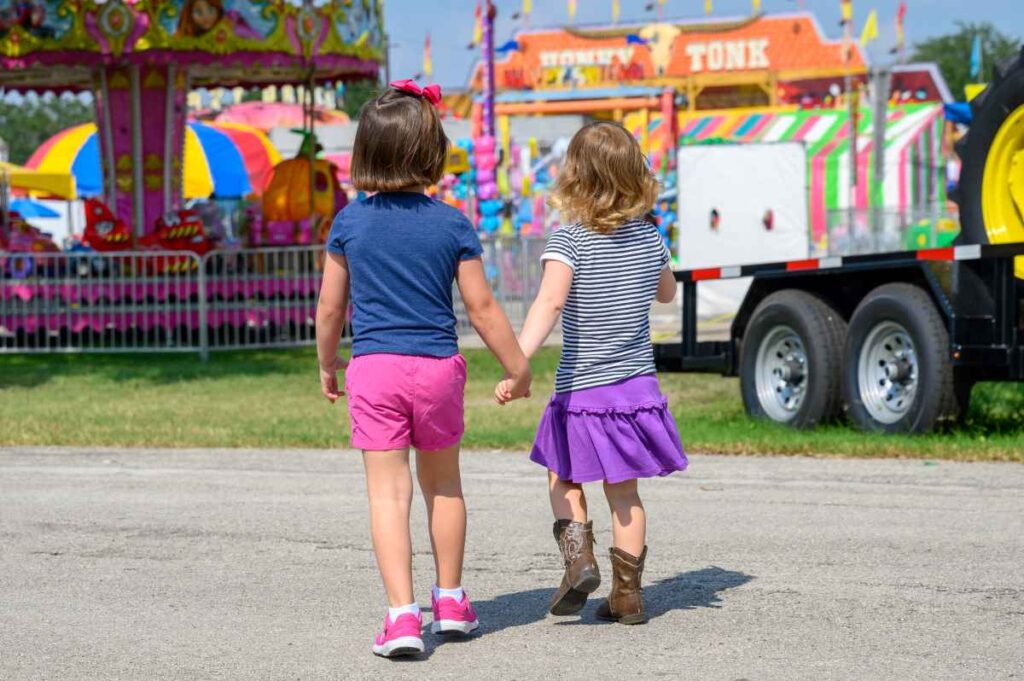 1. Good Neighbor Days
Hugo, MN
Our first Minnesota festival is the annual Good Neighbor Days festival in Hugo, Minnesota, brings summer on with a bang – their promotional poster does say "Let's Rock and Roll" after all. The entire city will be filled with four days of music, tons of activities for kids and adults, and of course those awesome carnival rides.
While some of the events do cost money, many are free so residents are all encouraged to walk about the town with many local businesses and parks holding different events every day of the fest.
2. The Wizard of Oz Festival
Grand Rapids, MN
The birthplace of Judy Garland, the city of Grand Rapids in Northern Minnesota has been celebrating both the actress's life and the legacy of "The Wizard of Oz" for over 40 years. The Wizard of Oz Festival begins on the 13th of June, which is Garland's birthday.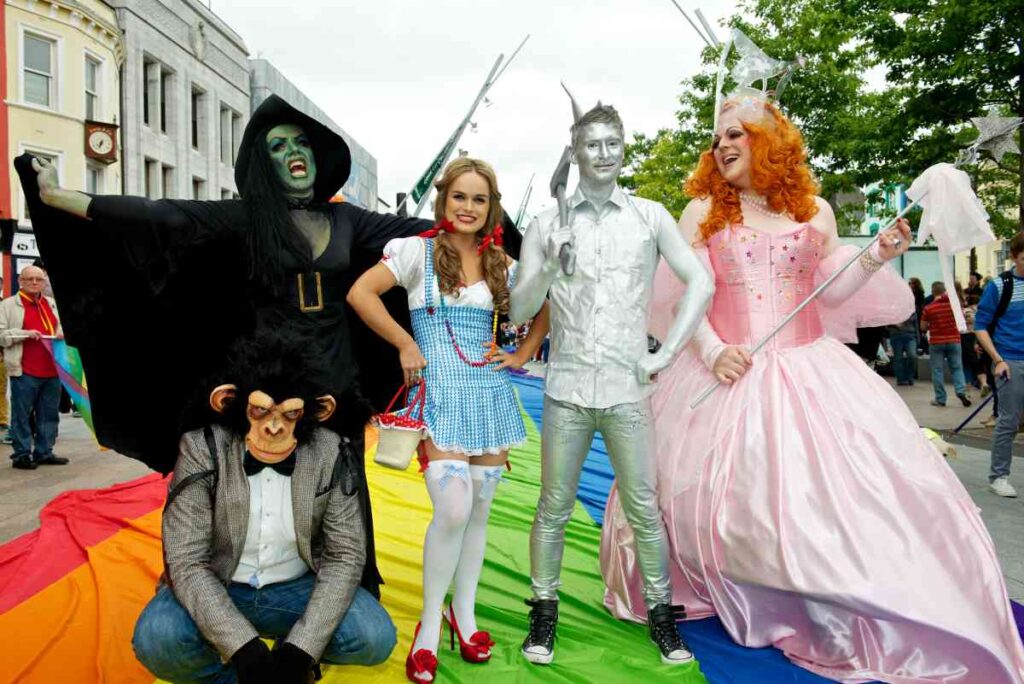 Events at this Minnesota festival include a free outdoor screening of the classic film, a costume contest, and tons of information opportunities through the Judy Garland Museum. This one-of-a-kind city celebration is one that cannot be missed.
3. Mankato Solstice
Mankato, MN
The next on our list of Minnesota festivals is the midsummer solstice, the day when we experience the most daylight, is celebrated around the world. Mankato's annual citywide Mankato Solstice Festival dedicated to the event is one of the area's major seasonal highlights.
In addition to traditional solstice festivities, such as music and dancing, the event also features a fun "Kids Got Talent" contest. Mankato Solstice is not only a celebration of midsummer but also a fundraiser for local non-profits VINE and the Life-Work Planning Center.
4. Twin Cities Pride Festival
Minneapolis, MN
The Twin Cities LGBT Pride Celebration is one of the largest in the country, bringing more than 300,00 revelers to Loring Park in beautiful downtown Minneapolis. The event is a Minnesota institution and exhibits the compassion and equality our state shows for all of its citizens.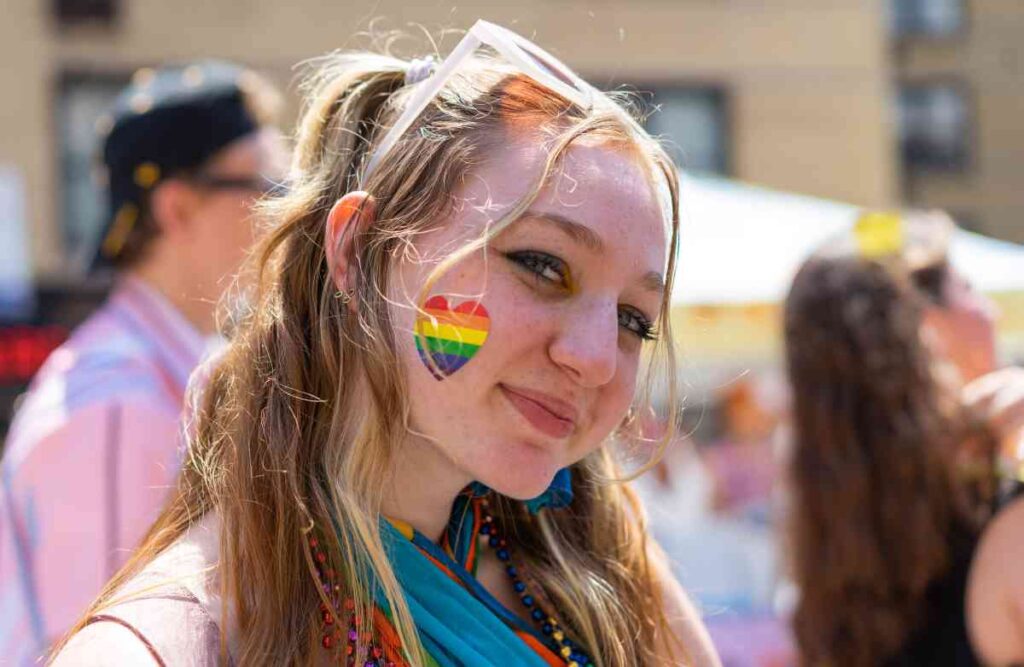 The busy weekend features dozens of events, from community fairs to celebrity appearances to the coveted parade – which features several elaborate floats and displays marching through the city. The entire Twin Cities metro is featuring additional Pride-related events up to and throughout the festival itself, giving residents the chance to celebrate all month long.
5. Harmony's 4th of July Celebration
Harmony, MN
Harmony calls itself "The Biggest Little Town in Southeast Minnesota," but their Independence Day festival is epic. This Minnesota Festival kicks off on Friday with a kiddie carnival followed by a Grande Parade and a huge fireworks show on Saturday of the 4th of July weekend.
On Sunday, the festival winds down with a charity brunch sponsored by the Bodacious Broads ACS Relay for Life Team. While there will be dozens of different 4th of July fests across the state to choose from, the weekend 4th of July Celebration in Harmony is one worth checking out.
6. Deer River Wild Rice Festival
Deer River, MN
Wild rice is a Minnesota staple, and the annual Minnesota festival in Deer River celebrates it like no other. In its 67th year, the local Lions Club sponsored the Deer River Wild Rice Festival. This dinner featured a citywide flea market, a traditional Pow-Wow, and a 5K – and plenty of opportunities to taste different wild rice dishes.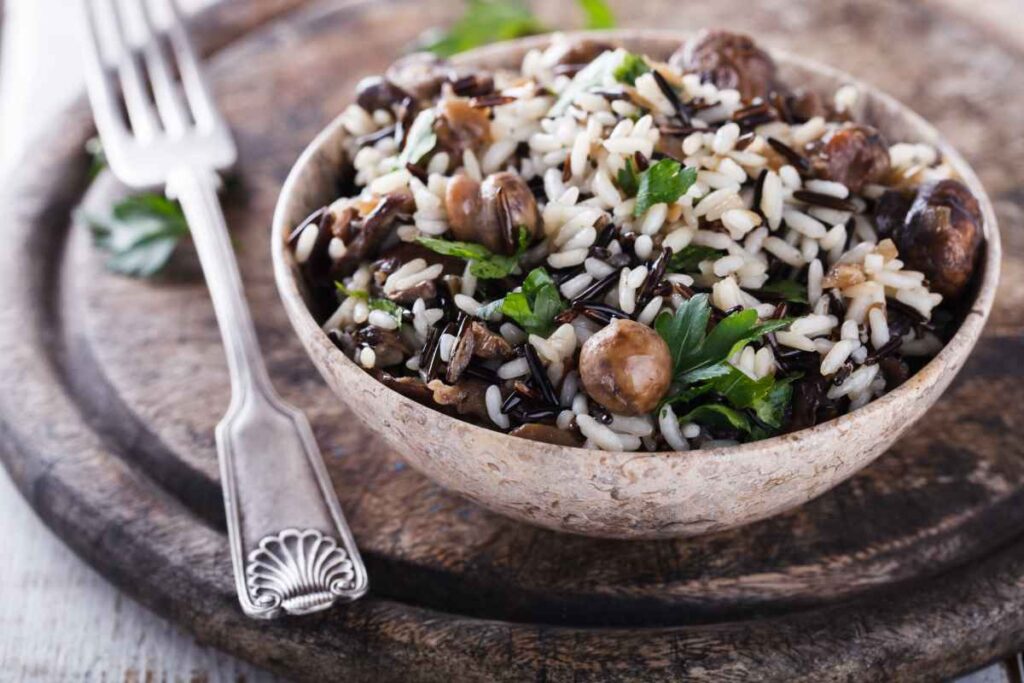 A wild rice dinner, sponsored by the United Methodist Church, takes place on the Saturday after the festival – you won't want to miss that!
7. Sinclair Lewis Days
Sauk Center, MN
Sinclair Lewis, the first American writer to win the Nobel Prize for Literature, was originally from Sauk Center and their annual Sinclair Lewis Days festival in his name is one to catch.
The five-day Minnesota festival includes many unique events throughout the city, including a treasure hunt, beanbag tournament, and fireworks. Fans of the celebrated author will appreciate the ability to see where his inspiration originated while also engaging in several exciting activities.
8. Corn Capital Days
Olivia, MN
The southern Minnesota town of Olivia hails itself as the "Corn Capital of the World" and their weeklong Corn Capital Days festival celebrating this title is indeed impressive. This Minnesota festival used to be only the weekend, but it is so popular that the city had to add more days!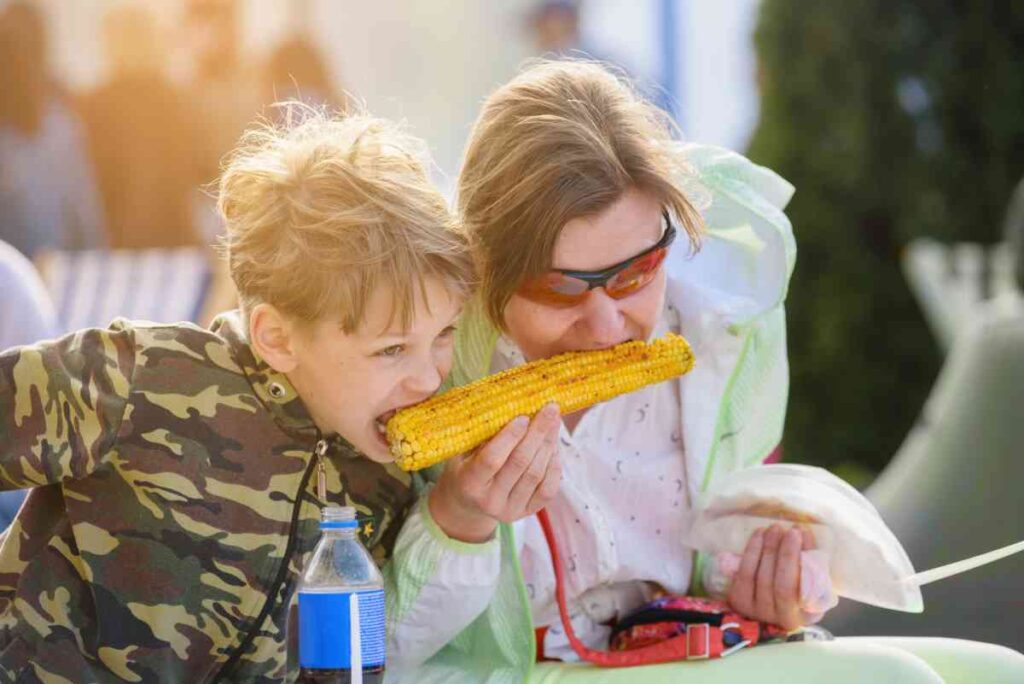 Weekday events include a token hunt, bingo, and an ice cream social. The weekend party continues with a downtown street dance, "corn-lympics," and a Grand Parade.
9. Lake Bemidji Dragon Boat Festival
Bemidji, MN
Dragon Boats are a long human-powered watercraft that originated in China. Today they are also used across the globe for competitive racing. The annual Lake Bemidji Dragon Boat Festival is a gathering growing in popularity due the fast-paced excitement of the races as well as the accompanying citywide activities.
Aside from watching top racing teams compete; visitors can also view cultural performances while enjoying delicious food and music. This event is great for families, but be warned – the kids may start begging for a Dragon Boat on the ride home.
10. Legends and Logging Days
Park Rapids, MN
An annual celebration of Park Rapids' rich lumberjack history, Legends and Logging Days is the definitive summer Minnesota festival for the area.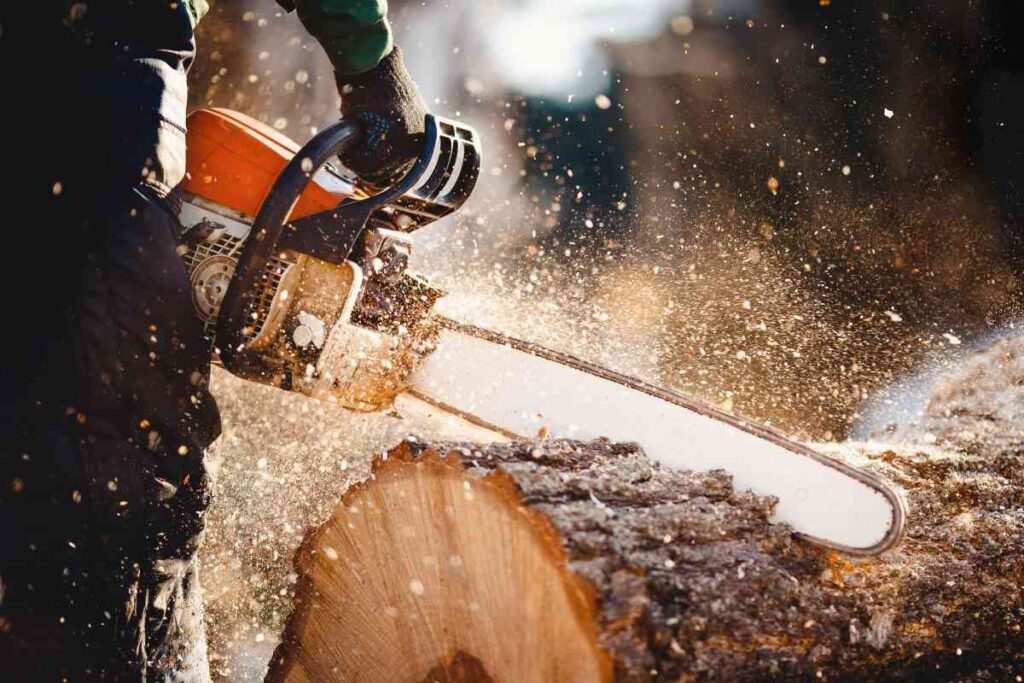 The events start on Thursday with the wild "water wars" downtown with the weekend bringing chainsaw demonstrations, an interactive pioneer camp and plenty of fun for the whole family. Don't forget to check out the Civil War canon exhibit, featuring an authentic canon and a candy canon for the kids.
11. Ox Cart Days
Crookston, MN
The small Northern Minnesota town of Crookston holds its unique Ox Cart Days Minnesota festival every year, featuring loads of traditional and interesting festival fun.
Events of note include a homemade ox cart race, a classic car show, and a torchlight parade. The dodge ball tournament is a fierce competition, so come and cheer on your favorite team or compete yourself!
12. Douglas County Fair
Alexandria, MN
One of the oldest county fairs in Minnesota, the Douglas County Fair attracts visitors from all over Central Minnesota and beyond. Featuring 4-H demonstrations, pig racing, and a high school rodeo, this annual Minnesota festival is what "going to the fair" is all about.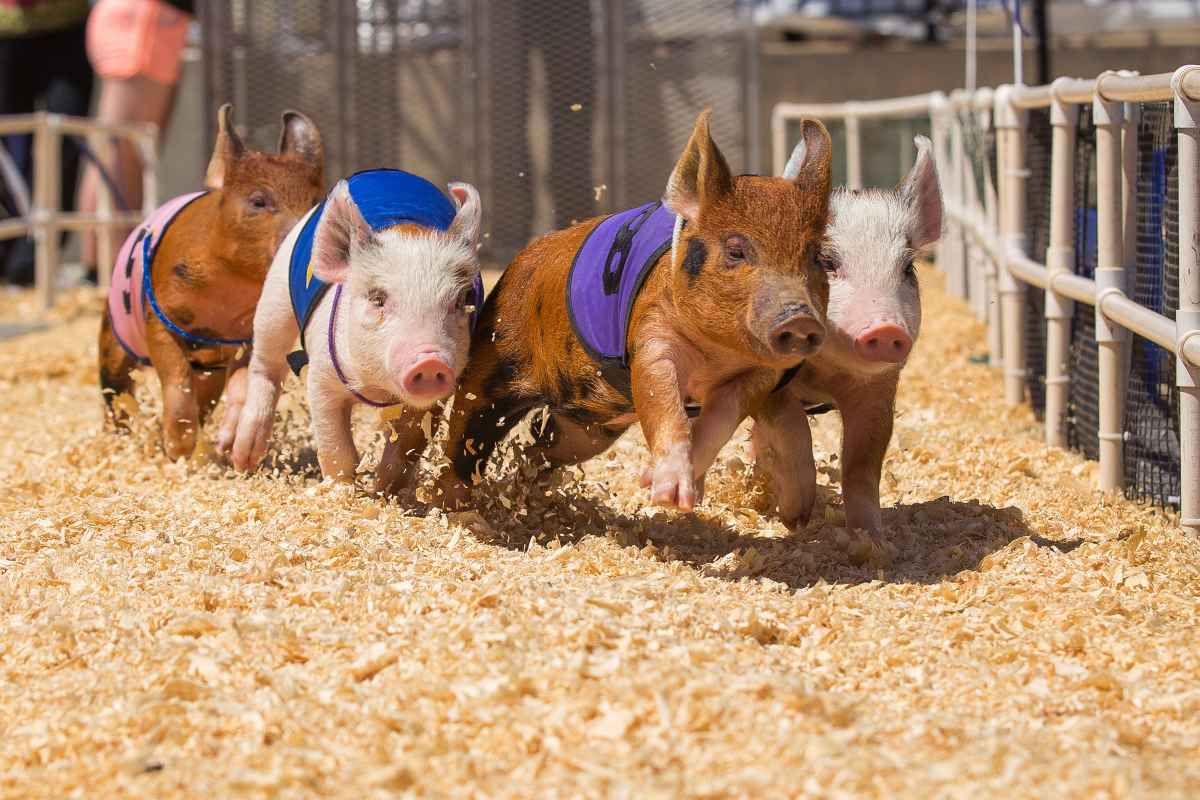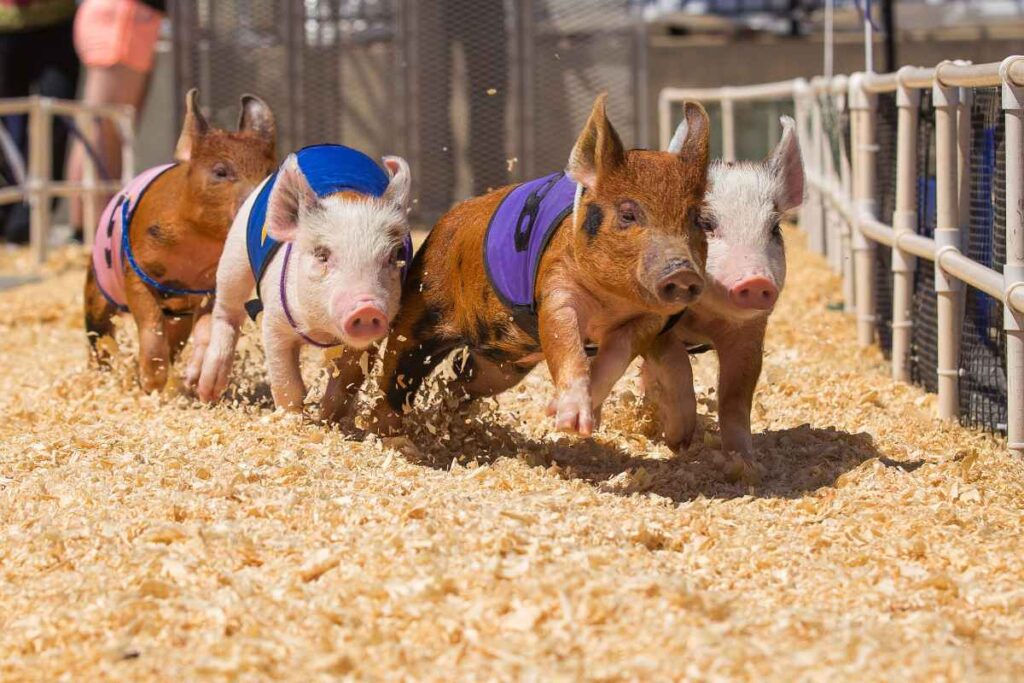 Don't forget that the Douglas County Fair is so big, they have a lot to squeeze a lot into those five days – meaning take a look at the schedule ahead of time to ensure you make the most out of your visit.
13. Le Sueur County Pioneer Power Show
Le Sueur, MN
Calling itself "history in action" the annual Pioneer Power Show will bring a weekend rich with Northern Minnesota culture. This year's show will include an exhibit called "Deere Thru the Ages" showcasing John Deere tractors and other farming implements from yester-year and today.
This Minnesota festival will also feature a tractor pedal pull for the little ones and plenty of demonstrations for all ages. Any lover of power tools and or the fascinating history of Le Sueur will definitely want to make an appearance.
14. Ethiopian Fest of Minnesota
Eden Prarie, MN
This family-friendly Minnesota festival celebrating Ethiopian culture takes place every September. Kids and adults alike can enjoy live Ethiopian music, delicious Ethiopian food, playing soccer, a traditional coffee/buna ceremony, Ethiopian art and face printing, Ethiopian merchandise, and many other fun activities.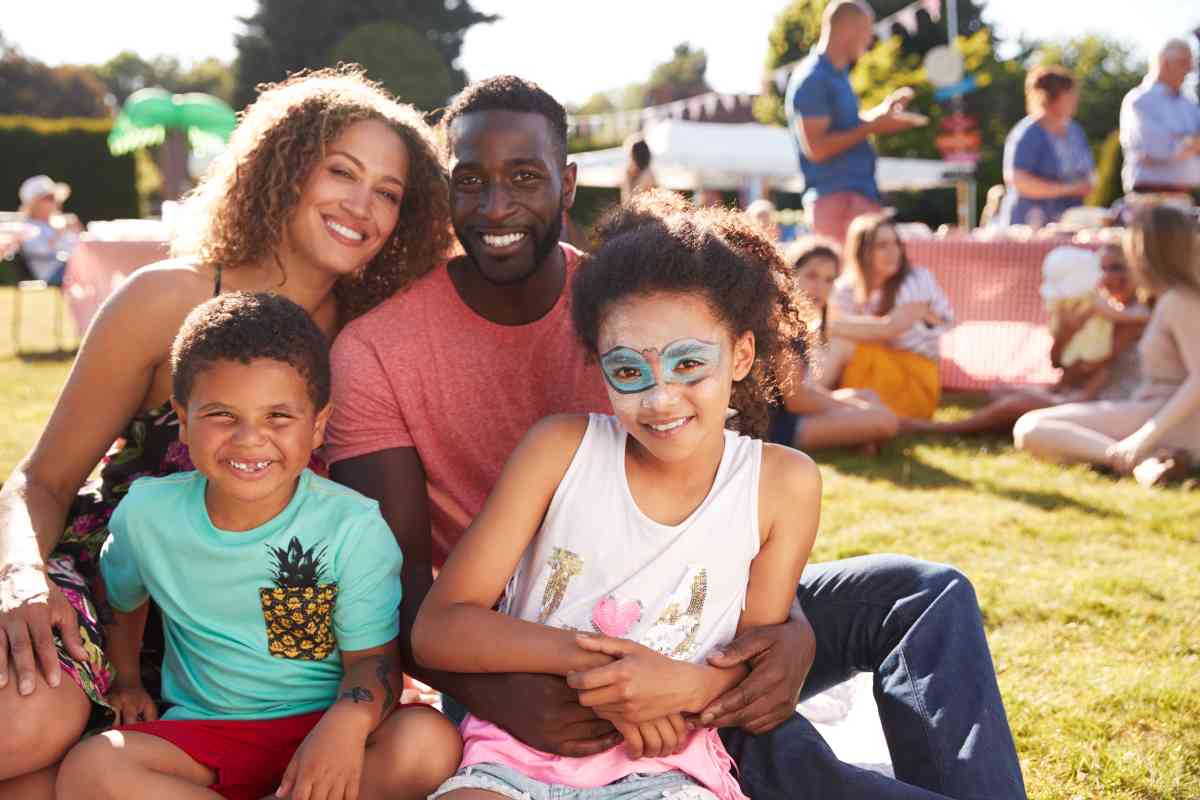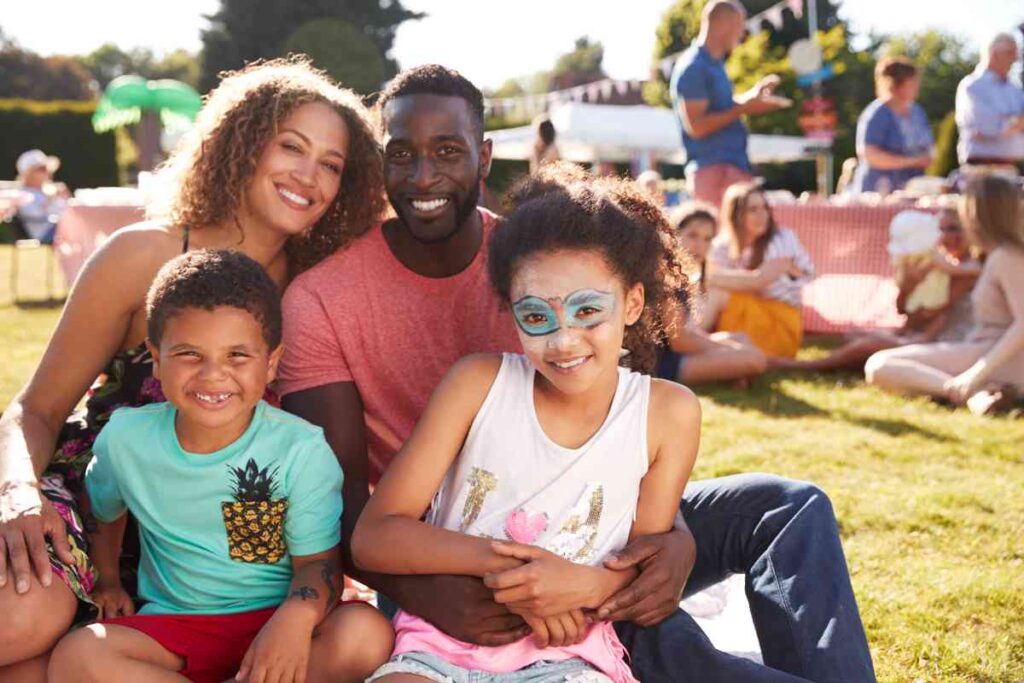 The Ethiopian Fest of Minnesota is held in the Aerie Statum in Eden Prarie.
15. Lakes Bluegrass Festival
Pine River, MN
The Lakes Bluegrass Festival comes around every August and lasts for five days, usually toward the end of the month. For more than 16 years, this festival has featured the best national and regional bluegrass bands for the enjoyment of the attendees.
Over the course of five days, attendees will get to enjoy over 40 hours of bluegrass entertainment. On Friday and Saturday, fans hoping to grow a music career for themselves can take part in musician workshops taught by the various bluegrass musicians in attendance.
16. Minnesota Renaissance Festival
Shakopee, MN
Spreading over seven weekends from the end of August to the beginning of October, the Minnesota Rennaissance Festival has been around for over 50 years. Every Saturday and Sunday from 9:00 AM to 7:00 PM during this period, guests are welcome to dress up in renaissance outfits or other cosplay and attend the fair.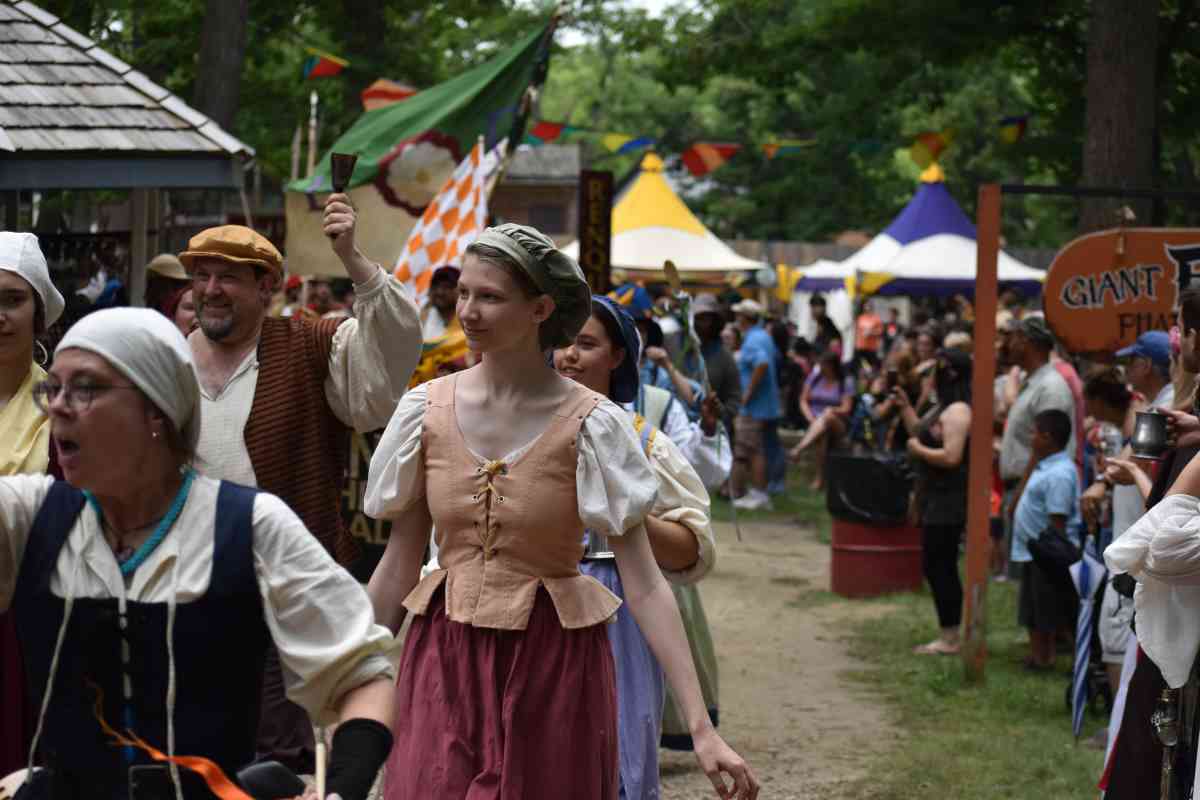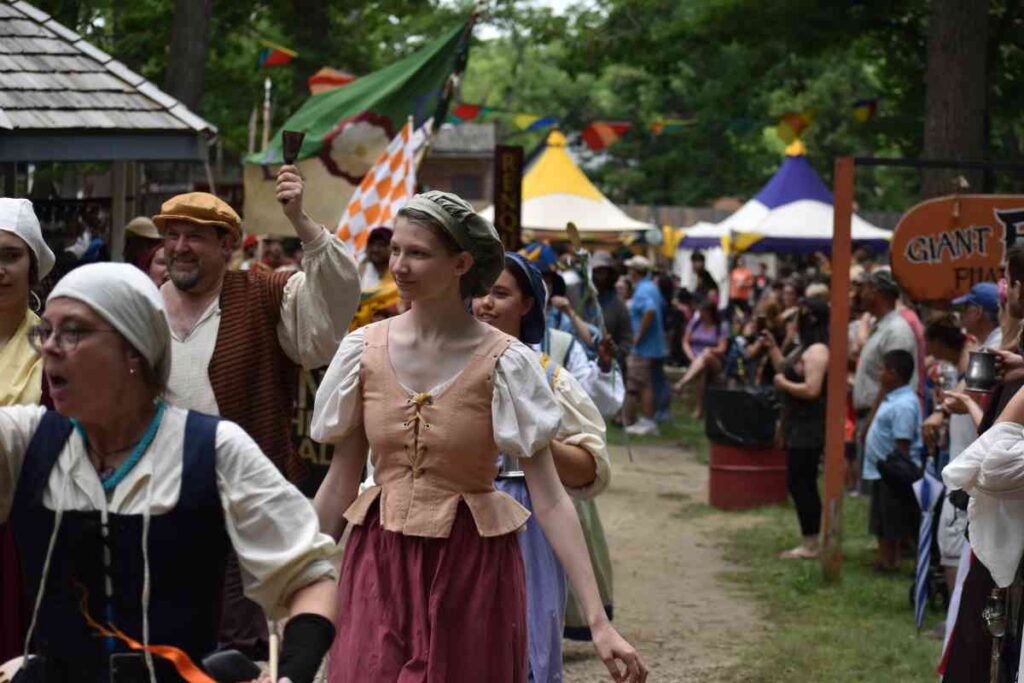 Vendors of various delicious foods and drinks will be there, as well as booksellers, dressmakers, glassmakers, jewelers, visual artists, leatherworkers, metalsmiths, and other craftsmen. More than a hundred vendors will be there each weekend, and nearly all of them live and create their products in Minnesota.
17. Viking Fest Minnesota
Wyoming, MN
This adults-only weekend is all about celebrating your inner Viking. Guests are invited to dress up as Vikings and enjoy two days of music, mead, and other Viking activities, such as axe-throwing, archery, music, and other games. There will also be vendors selling Viking-style food and Viking gear such as animal skins, metal jewelry, and weapons.
The festival organizers make it very clear that this is an adult event with Friday being 21+ and Saturday being 18+, so be advised that Viking Fest Minnesota is not a suitable event for young children, but will be a fun weekend for adults.
18. MinnesoThai Street Food Festival
Minneapolis, MN
First introduced by Wat Promwachirayan, a Buddhist religious center in Minneapolis, the MinnesoThai Street Food Festival is a two-day, free event all about the celebration of Thai street food and culture.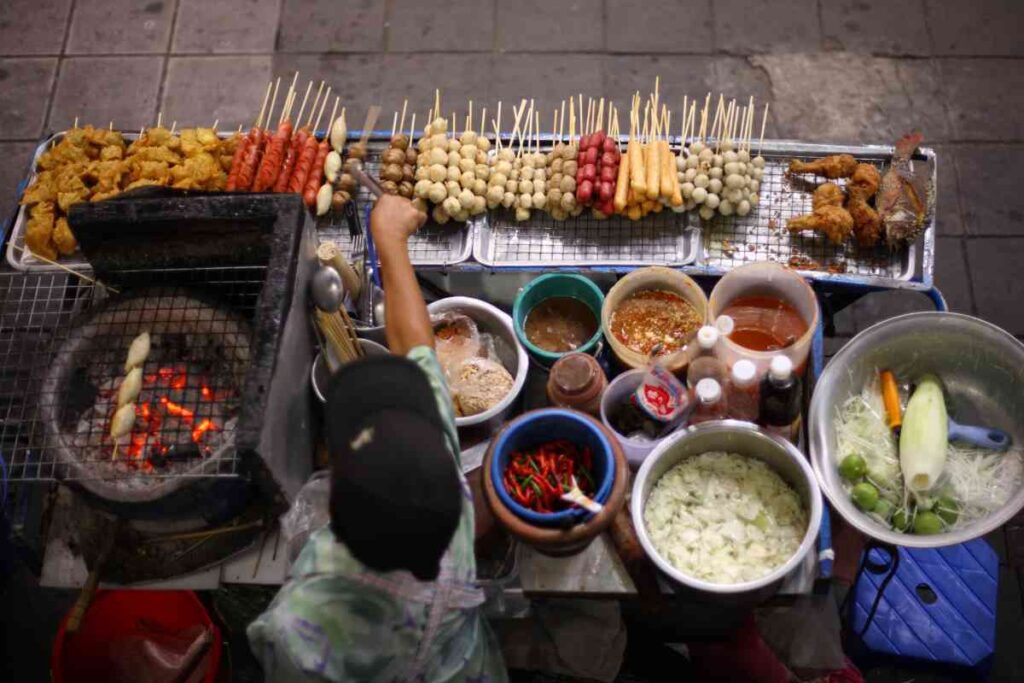 Featuring Minnesota's biggest Pad Thai cooking demonstration, this festival also has live Thai music and other cultural performances, as well as Thai-themed art and souvenirs. There's also a beer and wine garden nearby. This is a family-friendly and dog-friendly Minnesota Festival.
19. Twin Cities Veg Fest
Minneapolis, MN
The Twin Cities Veg Fest has become the biggest plant-based festival in the Midwest. In recent years past, the event has attracted over 120 exhibitors and more than 10,000 guests. Many local vegetarian and vegan chefs and caterers will be there with delicious plant-based foods and snacks for you to try.
There will also be makers of plant-based soaps and candles as well as representatives from local animal shelters and other animal-benefitting efforts. If you are or are considering becoming a vegetarian or vegan, you should definitely check out this awesome veggie event.
20. Little Falls Arts & Crafts Fair
Little Falls, MN
For over 50 years, the Little Falls Arts & Crafts Fair has brought artists and art lovers together. Last year, the event attracted over 100,000 visitors over the weekend.
With locally made food, endless art products to perurse, and lots of interesting people to meet, this arts and crafts fair is a must-see for crafters.
21. Rochester Greek Fest
Rochester, MN
The Rochester Greek Fest has been feeding and entertaining Rochester citizens every August since 1963. During the pandemic, the festival pivoted to offer drive-through services instead of the usual fair.
But now, they are happy to announce the return of their full fair as well as the fact that they will still be offering the drive-through option for those who prefer it. You don't want to miss this chance to enjoy an authentic gyro or baklava!
Wrapping Up the Best Minnesota Festivals to Check Out This Summer
There's obviously no shortage of Minnesota festivals to attend this summer! We hope you'll enjoy all the ones you decide to visit. If you're looking for more exciting and interesting things to do in Minnesota this summer, check out our list of the 18 Best State Parks to Visit in Minnesota.
There are opportunities to camp in a tent, RV, or cabin, go hiking, watch wildlife, and even swim in some of Minnesota's gorgeous lakes.
Ready for more Minnesota advice, info, and guides? Whether you're a local or a passerby, discover the best of Minnesota that our great state has to offer!
Looking for some warm weather recommendations? Discover spring and summer in Minnesota for best destinations, travel recommendations, small (and big!) town events, and more!
About the Author
Latest Posts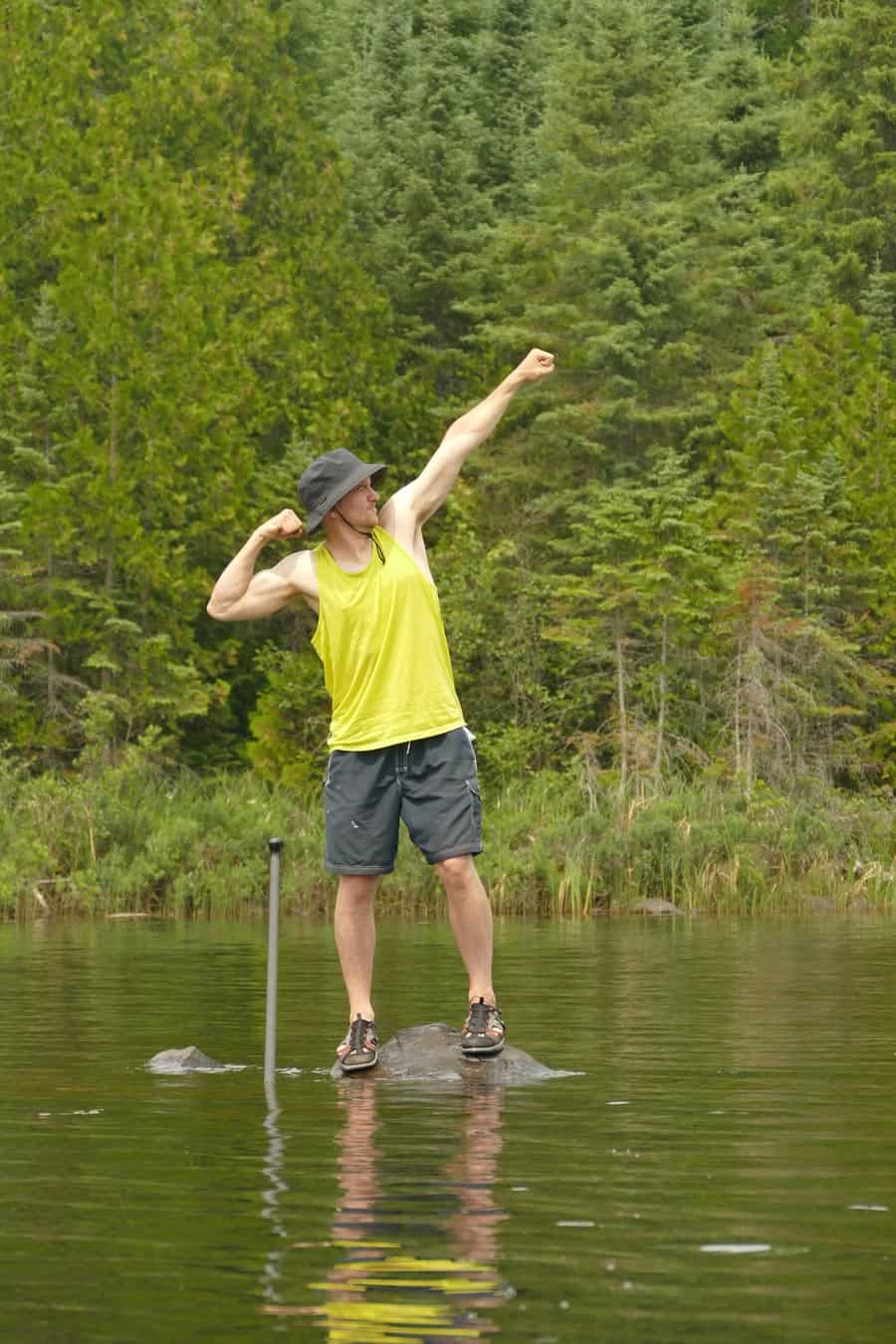 Born in Madelia, MN, to a now 5-generation Minnesota family, Ryan's MN roots go deep.
A painter by day, Ryan founded Life in Minnesota in 2013 with his wife Kelly to chronicle their musings on everything Minnesota. Ryan and Kelly are raising their 7 kiddos in Maple Grove, MN.
When he's not shuttling his kids around to hockey practice, you might find him in the shop working on his leatherwork. Undoubtedly, there will be a family trip to the Boundary Waters Canoe Area every summer, and of course weekends at Grandpa's cabin up north in the summer.