The paint job on your home or business building says a lot about you. Of course, you want to be sure to choose a painting company that will help you put your best foot forward with an attractive exterior and/or interior, but finding a company you can place so much confidence in can be challenging and even overwhelming.
That's why we've compiled this list of the best painting companies in Minnesota for you to choose from. We've also listed the extra services each company offers such as drywall services, deck staining and sealing, and even vinyl wall covering. Get ready to find your ideal painting company that can take care of all your painting and painting-related needs.
Best Painting Companies in East Central Minnesota
There are several painting companies to consider in this area, but two stand out as the most reputable and capable painting companies. You can read more about their services and qualifications below.
Minneapolis Painting Company
If you're looking for one company that can cover all the painting-related projects on your list, look no further than Minneapolis Painting Company. Whether you're in need of flawless interior painting or transformative exterior painting for a residential or commercial building, you'll be hard-pressed to find another painting company that can do it better than Minneapolis Painting Company.
Need your kitchen cabinets painted? Your deck power washed? Your fence stained? No problem. Minneapolis Painting Company is your best choice for all your residential and commercial needs.
Paris Painting
Another excellent choice for all your painting needs in central Minnesota is the award-winning painting company, Paris Painting. More than 400 local homeowners each year have hired Paris Painting for their interior or exterior painting needs for the last several years, and they all have nothing but good things to say about the company.
Paris Painting is proud to serve both residential and commercial clients with their renowned painting services. They offer a 3-year, 100% quality guarantee on all projects.
Best Painting Companies in West Central Minnesota
This area has a smaller number of painting companies to choose from. We've included the two best west central Minnesota painting companies for you to consider if you're in that area.
J & K Painters of Central MN
In addition to indoor and outdoor residential painting, J & K Painters of Central MN offer deck staining and sealing services. Waterproofing your deck or fence will help it last longer as well as preserve its appearance. If you wait too long, your wood may begin to discolor and deteriorate. There may already be a need for power washing before staining and sealing. No matter what wood care needs you may have, J & K can take care of them for you.
CWB Painting Specialist
Proudly serving the Willmar, MN area for several years, CWB Painting specializes in exterior residential painting. Consider contacting this company for your exterior residential painting needs.
Best Painting Companies in South Minnesota
There are a lot of painting companies to choose from in this area. When selecting a painter for your interior or exterior residential or commercial painting project, take a look at their google reviews to see what fellow locals have experienced with them. Here are a couple of the best!
Rochester Painting Company
A highly respected Rochester business, the Rochester Painting Company covers all the bases with residential, commercial, and industrial painting services. They also offer paint removal and use the highest quality paint removal tools.
BLUE Painting Company
BLUE Painting Company specializes in residential painting only. They paint both exteriors and interiors of houses. Their indoor services include wall painting, cabinet painting, trim painting and staining, and ceiling popcorn removal. Their outdoor services include siding and trim painting, stucco painting, aluminum and vinyl painting, and deck and fence staining.
Best Painting Companies in North Minnesotac
Northern Minnesota is a beautiful place all year round, but cold temperatures can affect exterior painting. Make sure to choose an experienced, trusted painting contractor who knows what type of paint to use in the cold and when to wait for warmer weather so that your project gest done right the first time.
Also, check out these painting companies and their additional services. If you need drywall work or wood staining as well as painting, you may be able to get all the work done with one company.
Pace Painting and Drywall
In business for over twenty-two years, Pace Painting and Drywall also provide vinyl wall covering services in addition to their interior painting, exterior painting, and drywall installation services. They serve both residential and commercial clients in northern Minnesota. Their family-owned and -operated business is experienced in both big and small painting and vinyl wall covering jobs.
AllWays Painting
Serving the Brainerd Lakes Area, Whitefish Chain, Mille Lacs Lake, Cuyuna, and all of greater Minnesota since 2003, AllWays Painting specializes in interior and exterior painting for residential and commercial buildings. They also offer wood pre-finishing services as well as epoxy flooring. AllWays Painting is a long-established, well-trusted business in the area and their services are always in high demand.
Estimates from the Best Painting Companies in Minnesota
You can't be too careful when choosing a company to paint your home or business. Most if not all of these painting companies offer free estimates for painting jobs, so save yourself the time and headache of researching tons of companies and choose your favorite two or three from this list. Ask for an estimate from each and then select the company with the estimate that fits your budget and needs best.
Did we overlook one of the best painting companies in Minnesota? Have you previously used one of the companies from our list? Let us know in the comments!
Ready for more Minnesota living advice, info, and guides? Whether you're a local or a passerby, discover the best of Minnesota that our great state has to offer!
About the Author
Latest Posts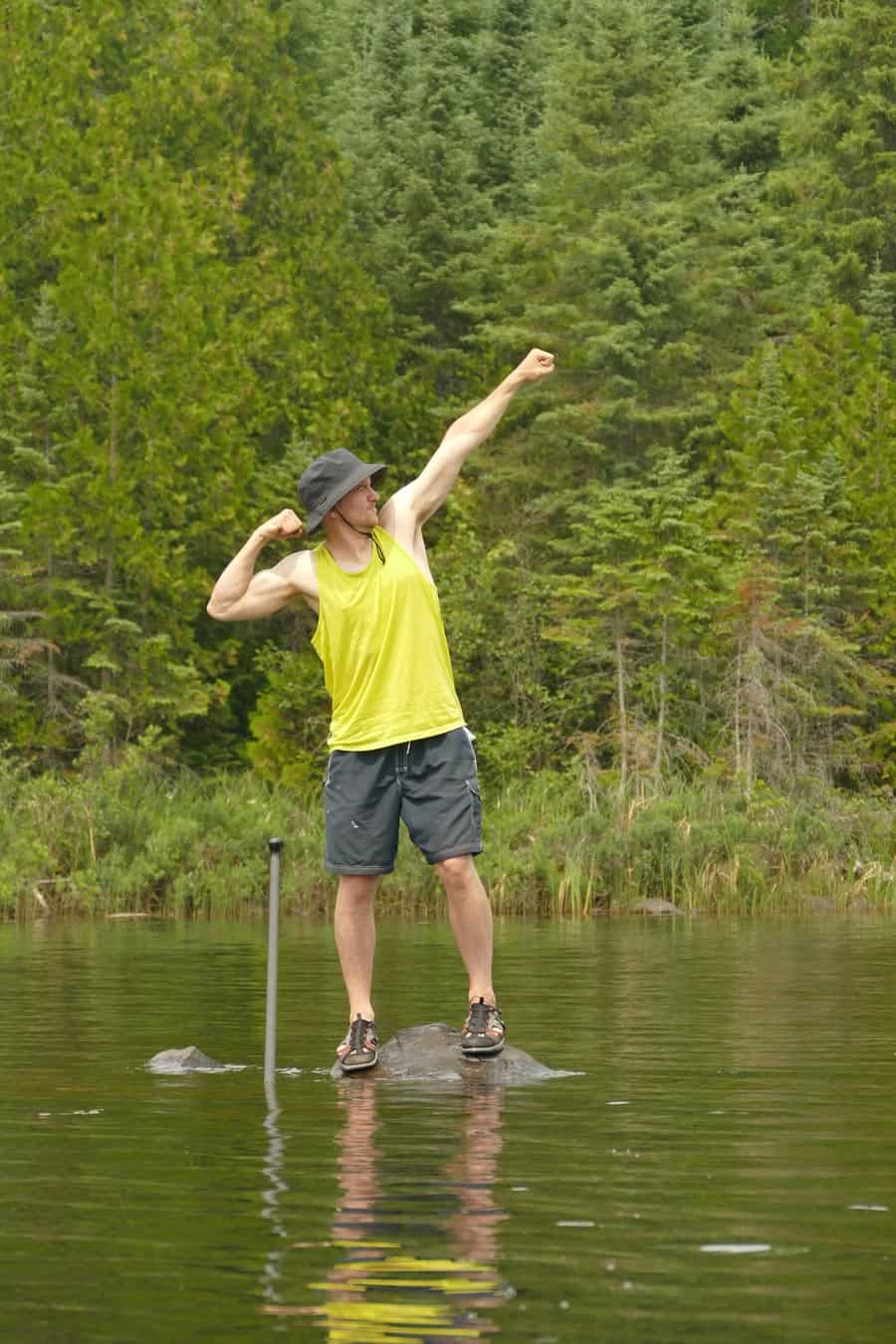 Born in Madelia, MN, to a now 5-generation Minnesota family, Ryan's MN roots go deep.
A painter by day, Ryan founded Life in Minnesota in 2013 with his wife Kelly to chronicle their musings on everything Minnesota. Ryan and Kelly are raising their 7 kiddos in Maple Grove, MN.
When he's not shuttling his kids around to hockey practice, you might find him in the shop working on his leatherwork. Undoubtedly, there will be a family trip to the Boundary Waters Canoe Area every summer, and of course weekends at Grandpa's cabin up north in the summer.