While it is the capital city of Minnesota, St. Paul has a history older than its state. It also shares the title of one of the Twin Cities along with neighboring Minneapolis.
Whether you want to move to St. Paul permanently or are planning a trip to this Twin City, there's a lot you need to know, and I'm here to help!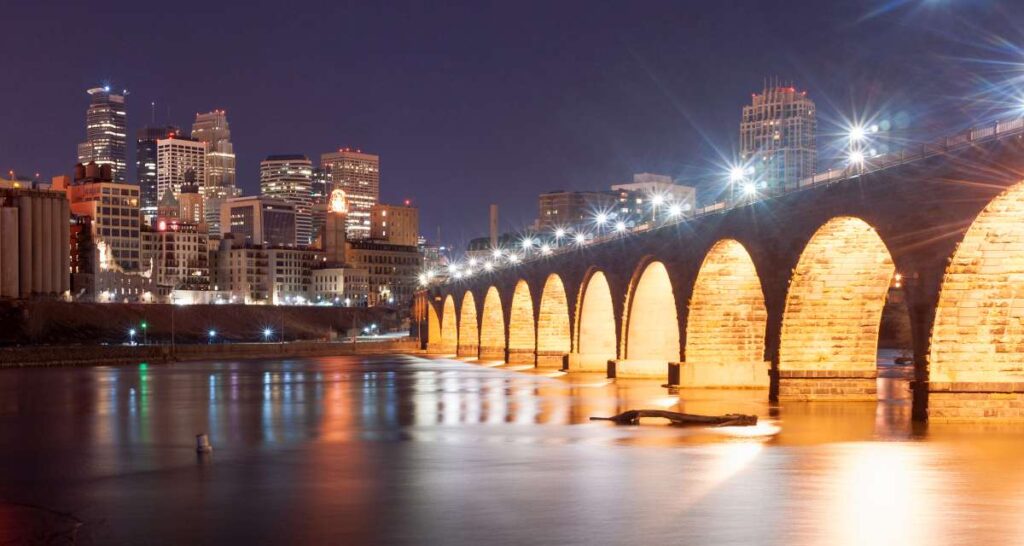 Discover all you need to know about this twin city with this list of thirty-one fascinating St. Paul facts presented to you in this guide. Keep reading to better plan your itinerary in this wonderful city!
1. Second Most Populous City in Minnesota
With an estimated population of more than 300,000, Saint Paul is the second-most populous city in Minnesota, right after its twin half, Minneapolis. It is also the 63rd-largest city in the United States.
2. Capital of Minnesota
The city of Saint Paul is the capital of Minnesota and the seat of Ramsey county, which means the city is the center of Minnesota's government.
Most of the state government offices are easy to locate near the city's downtown district. The Minnesota State Capitol, the state's third-largest, is also located here.
3. Has the Longest City Shoreline on the Mississippi River
No other city in Minnesota enjoys the Mississippi River as much as Saint Paul does: a long and iconic 26-mile shoreline that dwellers and tourists can enjoy throughout the year.
4. St. Paul And Minneapolis Are Considered Twin Cities
When visiting Saint Paul, you're also visiting its twin city Minneapolis. Together, the Twin Cities make the third most populous metropolitan area in the Midwest.
5. Summit Avenue – Longest Maintained Victorian Era Avenue
If Victorian architecture is your cup of tea, Summit Avenue will be a treat for you.
This preserved avenue features Victorian houses and buildings that give you a glimpse into the style of glamorous Gilded Age homes.
6. St Paul Was Named the Capital of the Minnesota Territory in 1849
Easy to access and home to the largest population, Saint Paul became the capital of the Minnesota Territory in 1849.
7. The City Was Once Ruled by Gangs
One of the more shocking St. Paul facts is that during the Prohibition era, the city was a sanctuary for criminals. With the concentration of local organized crime activity growing so much, it got the name "crooks haven."
The system was only possible due to an unofficial agreement between the then chief of police and the gangsters—they were allowed to roam freely as long as they refrained from causing trouble. This went on until 1936 when the hunt for gangsters in the Midwest came to a close.
8. St. Paul's Historic Landmark Center Was a Post Office
You may stumble upon the city's historic Landmark Center at some point in your journey. This iconic building has served as the United States Post Office, Courthouse, and Custom House for Minnesota.
9. Known For Nature, City, Lakes, Wildlife, Restaurants, And River views
The capital city of Minnesota is not only the center of its government activities but also the center of its cultural and natural legacy.
10. The City Has Several Beautiful Caves
From manmade Wabasha Street Caves to natural structures such as the Wakan Tipi, caves are an old companion of the city. They've served many functions, such as air raids, mushroom farms, and even nightclubs and tour spots.
11. Winchell Trail, First Rustic Hiking Trail in Minneapolis
A five-mile hiking-only trail, the Winchell Trail is perfect for those who enjoy natural landscapes and beautiful parks.
12. Como Park Zoo Has a Giraffe Feeding Station
The Como Zoo and Conservatory is one attraction that's accessible year-round. You can also visit the adjoining Japanese garden if you've got more time on your hands.
13. Science Museum of Minnesota Displays Dinosaur Exhibits & an Egyptian Mummy
The attractions at this museum are true treats for science and history aficionados. Check out the schedules to visit your favorite prehistoric inhabitants of earth or those of ancient Egypt.
14. The State Park Has Over 400,000 Tourists Visiting Each Year
Make an appointment with the region's wildlife at the Mississippi National River and Recreation Area where you can enjoy park ranger-led activities such as hiking, biking, fishing, and more water-based adventures.
15. St. Paul's Lake Beach, Lake Phalen
Head to Lake Beach for a relaxing picnic, fishing, boating, or biking along its nature trails.
Located near the outskirts of St. Paul City, Lake Phalen is one of the largest lakes in the city. It is part of the Phalen Regional Park System, which features paved trails, a swimming beach, sports courts, and more.
16. Indian Mounds Regional Park Has Prehistoric Burial Mounds
A notable recreation location, the Indian Mounds Regional Park features prehistoric Native American burial mounds. The mounds are from the original inhabitants of the area, the Hopewell Native Americans.
The oldest mounds are approximately 1,500 to 2,00 years old. Although most of them were destroyed due to development, six remain.
17. St. Paul Has Many Regional Parks and Nature Spots
St. Paul's extended access to the Mississippi shoreline is only made better with its numerous regional parks and nature spots. Some of the best ones to get started with are:
Rice Park
Raptor Center
Harriet Island Regional Park
Gateway Trail
18. Fort Snelling is a National Treasure
If you're looking for more historic St. Paul facts, then head to Fort Snelling.
History of trade, slavery, immigrants, veterans, soldiers, and native people is a core part of this National Historic Landmark. Visit on a beautiful summer day to revel in all its stories.
19. St. Paul Has Gangster Tours, Ghost And Graves Tours, and More
You'll never get bored with the tour offerings of this Twin City. Whether you're interested in literary or criminal history, there is something for everyone. Make your choice from their list of tours and discover more St. Paul facts.
20. Cathedral of St. Paul, National Shrine of Apostle Paul
A must-visit on your trip is this Roman Catholic Cathedral and its neoclassical style of architecture.
21. St. Paul, the Last City of the East
A major part of the city sits east of the Mississippi River, while its twin Minneapolis sits to the west. Hence the name, the Last City of the East.
22. Holds Largest African-American Festival in Minnesota
The city holds the famous Rondo Days celebration commemorating the Rondo neighborhood. It was the heart of the African-American community that existed before the construction of Interstate 94 in 1964.
The festival is the largest African-American event in all of Minnesota and takes place on the third Saturday in July.
23. St. Paul's Numerous Festivals
There is always something to celebrate in this beautiful city, from family-friendly events like the Grand Old Day to pet-friendly events such as PAWS on Grand.
24. Saint Paul's East Side – Home to Delicious Eats and Deep Roots
Enjoy fantastic cuisine, culture, and history at Saint Paul's East Side, one of the city's largest, most populous, and diverse districts.
25. World's Largest Hockey Mural
Treasure Island Center is home to Minnesota Wild's new practice facility and a 100-foot hockey mural—the world's largest.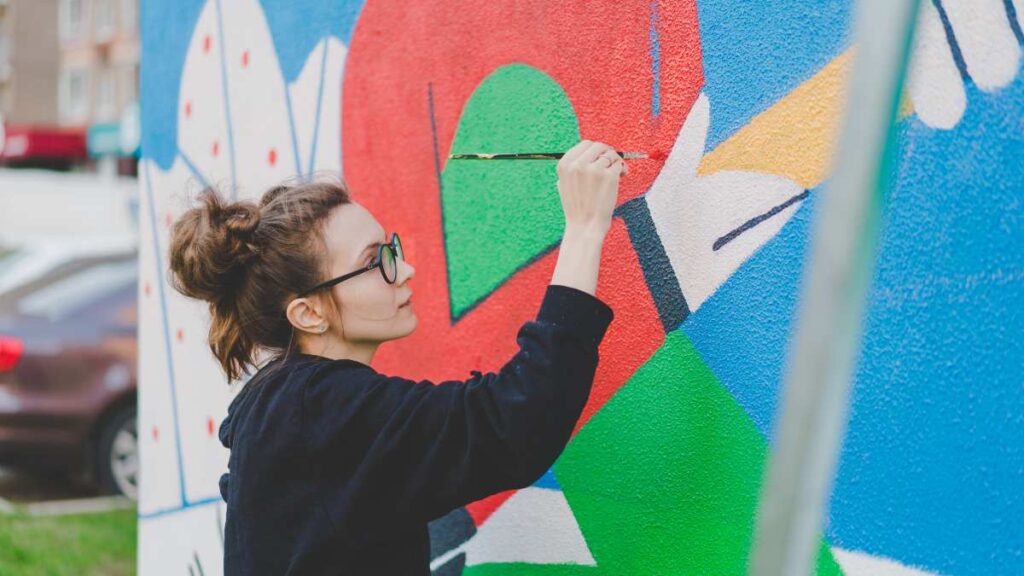 26. St Paul Has an Entire Mural Festival
Visit Minnesota's first Creative Enterprise Zone (CEZ) to catch one of the largest public mural and art festivals in the state.
27. Second Largest Unsupported Marble Dome in World
Are you looking for architecture-related St. Paul facts? You will love this masterpiece featured in the Minnesota State Capitol building.
28. World's Largest Lite Brite Piece
Need more mural St. Paul facts? Marvel at the world's largest Lite Brite mural designed by Aiken housed at the Union Depot. The Guinness World Record-holding piece features at least 596,000 Lite Brite pegs.
29. Second Longest Continuous Skyway System in the World
No matter what the weather is like outside, taking a walk around the city is easy with the St. Paul Skyway System. The indoor pedestrian walkway spans five miles and connects forty-seven city blocks of Downtown Minneapolis.
The system is a breeze to navigate with a map or navigation app.
30. Saint Paul – Originally Called Pig's Eye
The city was originally called the Pig's Eye or Pig's Eye Landing due to the one-eyed settler Pierre Parrant who set up his famous tavern called the Pig's Eye near present-day Lambert's Landing. The community and area quickly became an important trading center and destination for settlers heading west.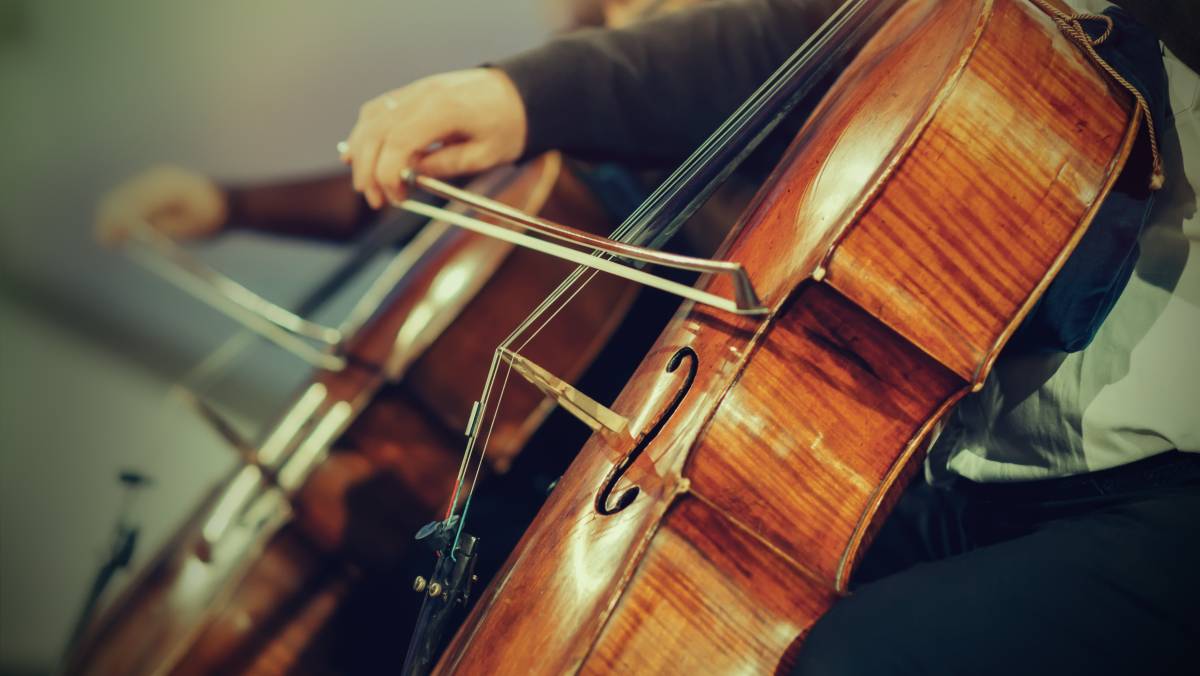 31. The Saint Paul Chamber Orchestra – the Only Full-Time Orchestra in the United States
Winner of two Grammys since its foundation in 1959, the Chamber Orchestra plays at the Ordway Concert Hall and Neighborhood Series venues. You can book tickets for the performances at their official website.
Wrapping Up Fascinating St. Paul Facts
If you're planning a trip to St. Paul, Minnesota any time soon, this list of amazing St. Paul facts and fascinating locations are wonderful places to start for your itinerary across the city.
For more information and history about St. Paul, read the Beginner's Guide to the History of St Paul MN.
Still looking for more fun adventures? Then checkout all the great things to do in the Twin Cities!