Spending time in nature has so many benefits for both your body and mind. Tettegouche State Park is a great place to unplug and spend some quality time in the great outdoors to exercise your body and refresh your mind.
There is something for everyone at Tettegouche State Park with many things to do all year round like hiking and fishing in the summer, cross country skiing and snowshoeing in the winter, and much more.
Keep reading for a complete guide to Tettegouche State Park and start planning your next adventure!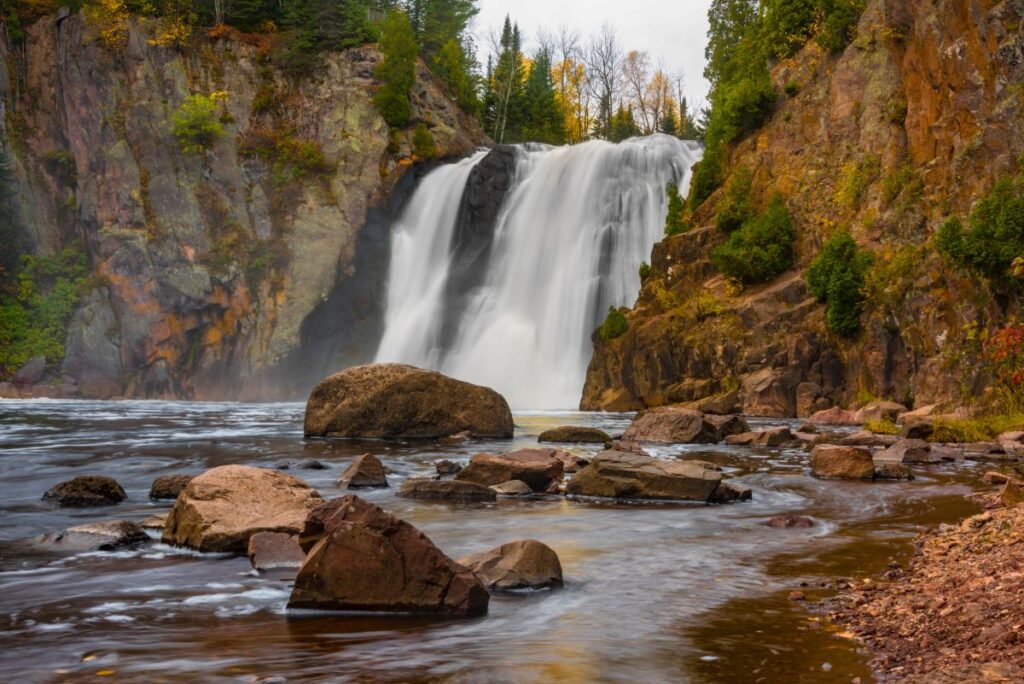 A Brief History of Tettegouche State Park
In the late 1800s to early 1900s the area where Tettegouche State Park now stands was used as a logging camp. After most of the Norway pine and White Pine trees were removed, the logging camp was sold to the Tettegouche Club which used the land as a retreat and fishing camp.
In 1921 Clement Quinn, one of the club's members purchased the land by buying out the rest of the club members. He kept the area protected until 1971 when he sold it to the deLaittress family.
The family continued to protect the land and began the process of establishing it as a state park with the help of the Nature Conservancy and some other interested groups and individuals. In 1979 the land was combined with Baptism River State Park and officially became Tettegouche State Park.
Nature and Wildlife at Tettegouche State Park
There is no shortage of scenic, natural beauty at Tettegouche State Park. As you journey through the park there are many natural wonders to discover. You'll find incredible views of lake superior, plus several inland lakes, multiple waterfalls including High Falls, the tallest waterfall in Minnesota, views of sea caves and a sea stack, valley overlooks, the impressive Palisade head, and views of the Sawtooth mountains.
There are many varieties of trees in the park including yellow birch, maple, basswood, red oak, and white spruce. You can also see ground pines, starflowers, wild strawberries, large-leaved aster, and many more plants and wildflowers.
Wildlife
There are over forty different species of mammals that live in Tettegouche State Park including moose, black bears, river otters, white-tailed deer, flying squirrels, timber wolves, and many more.
Northeastern Minnesota, including Tettegouche State Park, is an amazing area to see rare birds. 140 different species of birds have been found in the park including the Peregrine falcon which is not only the fastest bird but also the fastest animal in the entire world. This amazing bird can reach speeds of over 186 miles per hour. Wouldn't it be exciting to see one flying overhead on your visit to the park?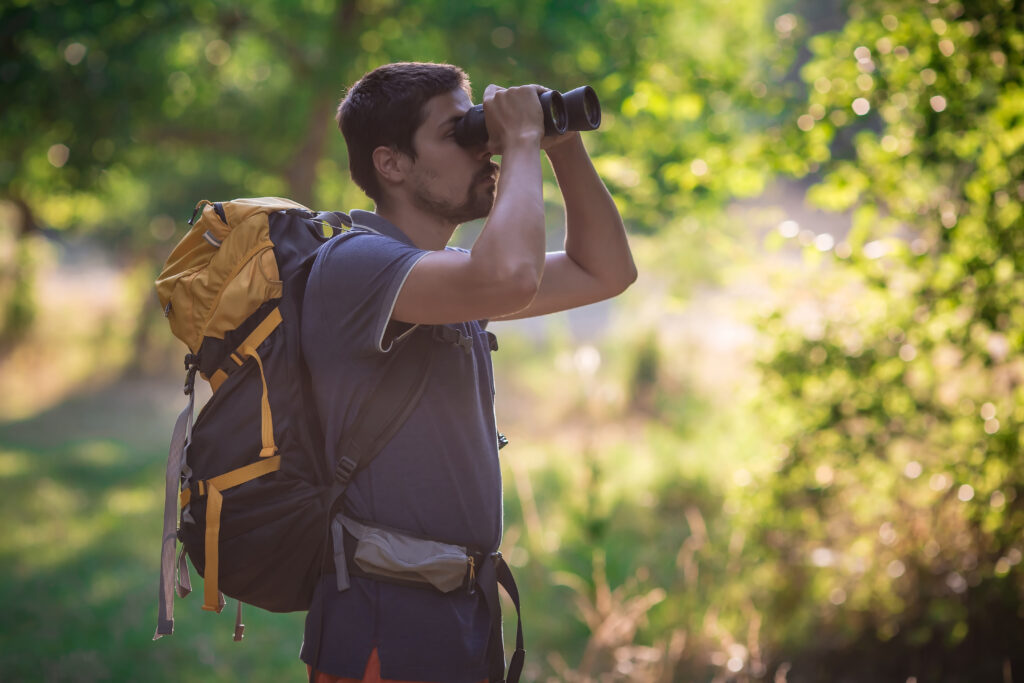 Many other birds can be found in the park as well including raptors, kinglets, warblers, loons, and more. Print out a copy of the bird checklist on the park website to see what birds you can find at the park during different times of the year.
Getting to Tettegouche State Park
Tettegouche State Park is located in the North Shore area of Lake Superior. It's just under sixty miles from Duluth and about 215 miles from the twin cities. From Duluth, take MN-61 North to reach Tettegouche State Park.
Vehicle Permit
A vehicle permit is required to enter the park. You can purchase a permit online, at the park office, or at a self-serve kiosk when you enter the park. If you enjoy visiting Minnesota state parks and visit frequently, a year-long permit is a great value and pays for itself after just five visits. Check their website for the most up-to-date pricing for tickets.
Things to do at Tettegouche State Park
These are just a few of the fun things you can do at Tettegouche State Park.
Hiking
There are twenty-three miles of hiking trails to explore at Tettegouche State Park, all of which are rated moderate to difficult. Climb rocky bluffs, hunt for waterfalls, walk along the Baptism River, or take in fantastic views of Lake Superior on the twelve-mile portion of the Superior trail that passes through the park.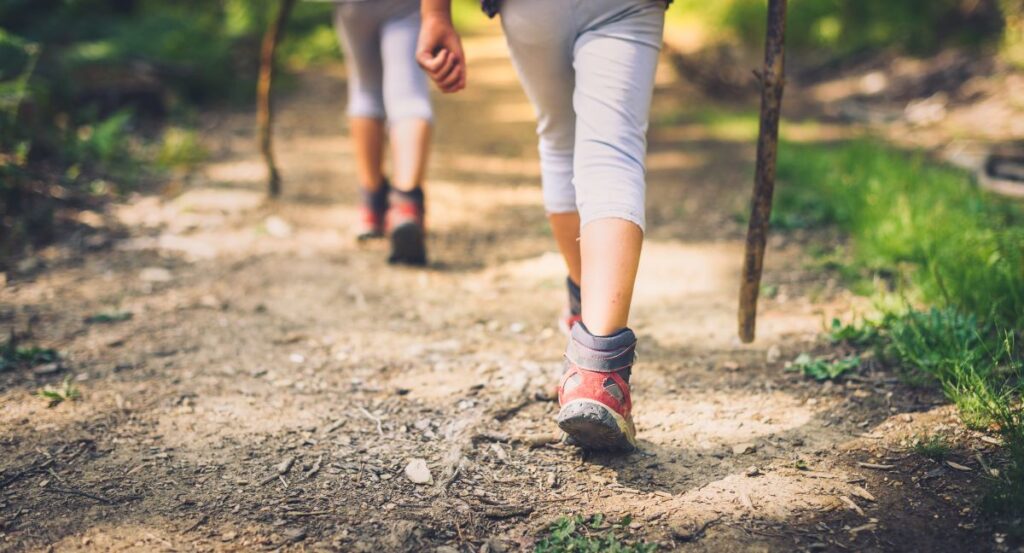 Rock Climbing
Palisade Head has some amazing climbing opportunities for advanced climbers. There are 100 routes to climb the sheer rock face, all with stunning views of Lake Superior.
If you're not an experienced climber, Shovel Point is also good for rock climbing with several routes available. Many of these are well suited for beginners and intermediate-skill level climbers.
Before climbing, stop in at the park office to get a free climbing permit if you don't already have one. Rock climbing permits are required for all Minnesota State parks and are valid for one year. You need a unique permit for each park you climb in.
Mountain Biking
One and a half miles of dedicated mountain bike trails are available. Mountain bikers are also able to use six and a half miles of ATV trails.
Fishing
There are several places to fish at Tettegouche State Park including Tettegouche lake, the Baptism River and Lake Superior. Some fish you can find in the park include Northern Pike, Yellow Perch, Salmon, Walleye, Bass, and Trout.
A Great Lakes salmon and trout stamp are required in addition to a regular fishing license for fishing trout and salmon in Lake Superior and the trout lakes in Tettegouche State Park. If you don't have one already, you can get a fishing license and the salmon and trout stamp online from the Minnesota Department of Natural Resources.
Cross Country Skiing
In winter, there are fifteen and a half miles of moderate to difficult trails for cross-country skiing. Next to the regular trail, there is also a dedicated four-mile loop trail for skate skiing. Snowshoeing is allowed anywhere in the park except on groomed trails. If you don't have your own, snowshoes are available to rent in the visitor's center.
Camping at Tettegouche State Park
There are several options when it comes to camping at Tettegouche State Park. Whether you want a cabin with all the comforts of home, a primitive backpacking site, or something in between, Tettegouche State Park has a campsite for you!
Tent and RV Camping
The Baptism River Campground is located one and a half miles from Lake Superior. The campsites are secluded and well screened. It's a great place to relax and enjoy more of the park.
At the Baptism River Campground, there are twenty-eight drive-in sites, twenty-two of which have electric hookups, and six walk-in campsites. The length limit for RVs is sixty feet. The campground has showers and flush toilets available.
The campground can fill up quickly in the summer months between June-September so reserve your spot early.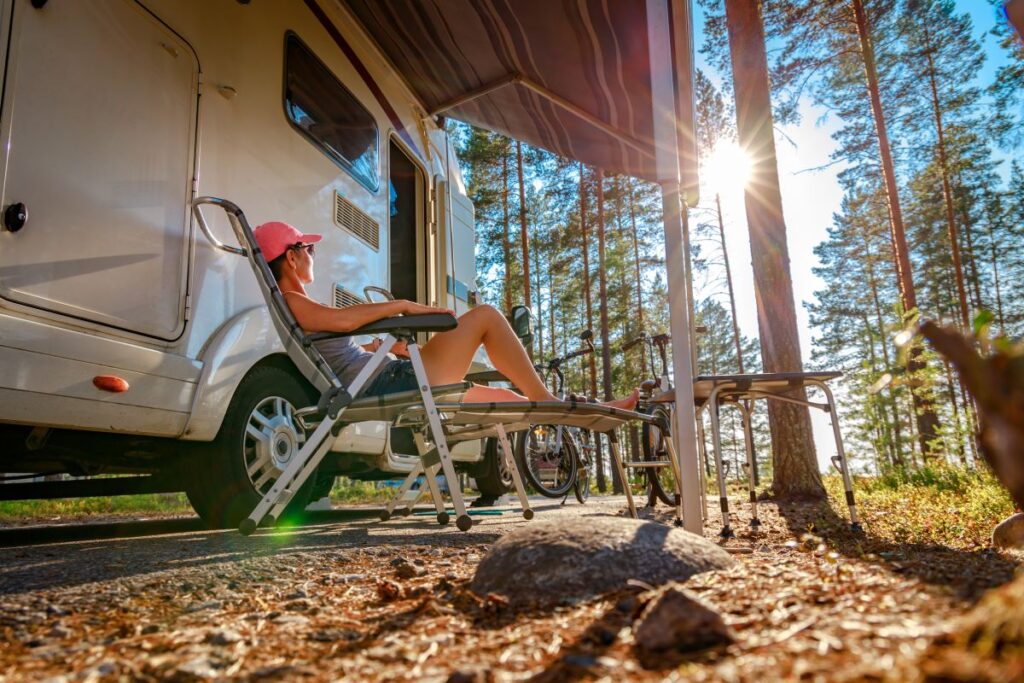 Tettegouche Camp Cabins
Four cabins are available at the historic Tettegouche camp that can accommodate two to six people each. There is no vehicle access, you must hike in and carry your gear, no carts are provided.
There are two options to access the cabins, a 3.5-mile hike from the main trail, or a 1.7-mile hike from the Lax Lake Road access that is shorter but steeper. The cabins are open year-round and each has a wood stove with firewood provided, a picnic table, and a fire ring. Basic Kitchen amenities are included like dishes and pots and pans.
Cabin reservations include access to a canoe with life jackets and paddles. There is no running water in the cabins but toilets and showers are located nearby. A jug is provided for fresh water that you can get from the shower house.
The camp is open year-round. You can make a reservation online at the park website.
Ilgen Falls Cabin
The Ilgen Falls Cabin is much easier to access. It's located on the Eastern Edge of Tettegouche State Park overlooking Ilgen Falls. There is a road that goes directly to the cabin. The cabin is wheelchair accessible and has parking for up to three vehicles right out front.
The cabin has two bedrooms that can accommodate up to six people, a full kitchen, and a private bathroom. A stove and oven, refrigerator, microwave, coffee maker, and toaster are all provided.
The cabin is available to rent year-round. Visit the park website to make a reservation.
Backpacking
There are five backpacking sites located along the Superior hiking trail. These are primitive sites and are available for one-night stays only on a first-come, first-served basis.
Group Camping
The regular campsites in the Baptism River Campground hold up to six people each. If you're traveling with a larger group, you may want to check out the group camp.
There are two primitive campsites for large groups of up to thirty-five people. The campsites are in a large clearing and have picnic tables, a large fire ring with several cooking grills, bear-proof lockers, and vault toilets. Both campsites are about three hundred feet from the parking lot and carts are provided to carry your things.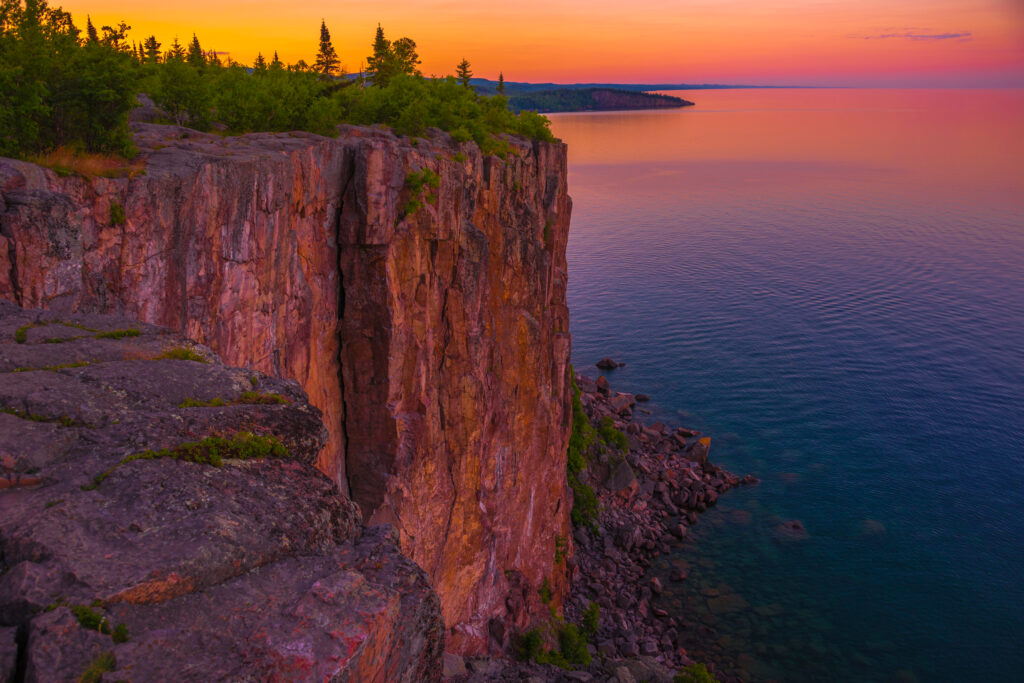 Time to Visit Tettegouche State Park
Whether you want to spend some time camping, take a hike, or relax and watch for birds, you are sure to have a great time on your visit to Tettegouche State Park. For more outdoor fun check out 13 of the Best Waterfalls in Minnesota to visit next.
If you love being outdoors, keep reading about outdoor activities in Minnesota! You'll find all kinds of ideas for places to go, things to do, tips for the best fishing spots, state park guides, and much more.