One of the best ways to live life to the fullest is to go out and have new experiences. Depending on the activity, you can bring friends or family along or explore an area on your own. Just two hours north of Minneapolis, there are numerous fun things to do in Brainerd. Keep reading to learn about the attractions you'll find on a trip to Brainerd.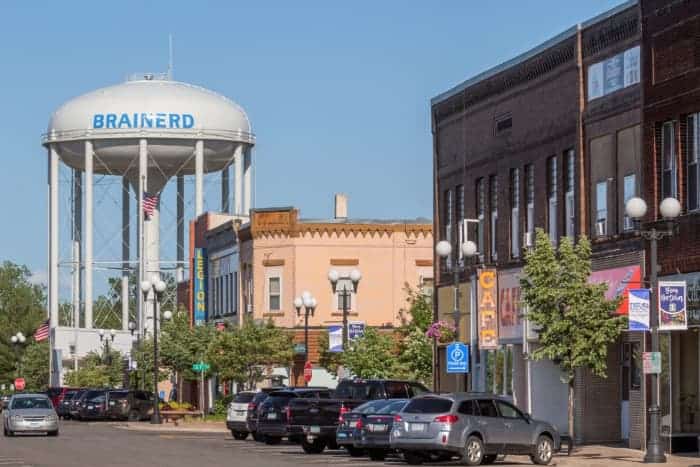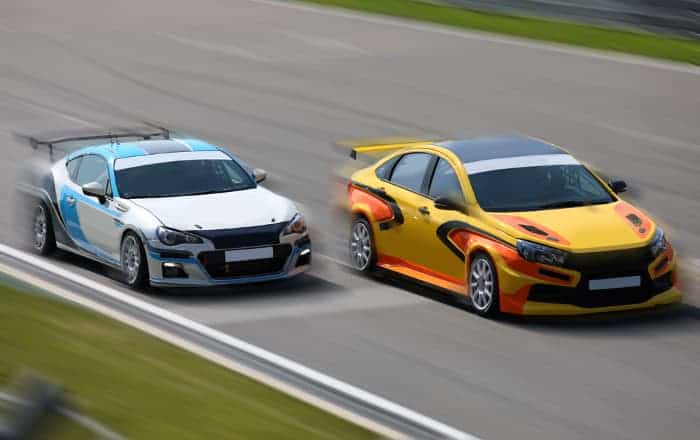 Instead of watching the races on TV, it's more exciting to experience them firsthand. If you'd catch a live racing event, then you should check out the first item in our list of things to do in Brainerd– a day at the Brainerd International Raceway. Just visit the website and check which events are currently scheduled. Here you'll find events such as CRA Motorcycle Racing, Bracket Drag Racing and Street Car Showdown, among others.
Second on our list of things to do in Brainerd is the Crow Wing County Historical Society Museum and Library is a small local museum where you can learn about the history of the area's lake. Although this place may be old, it's far from boring. Upon arrival, children may receive a trivia paper and earn a prize after completing it. The purpose is two-fold: it keeps kids engaged in an activity while it also offers historical knowledge (that they might even retain a part of their memories of their visit to Brainerd). Several of the museum's exhibits feature authentic period logging tools as well as the history of the local mining and railroad industries.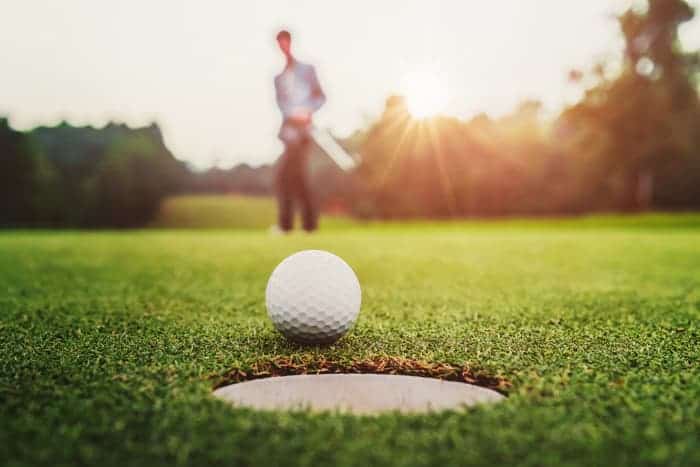 If you enjoy golf, then there are four items on our list of things to do in Brainerd that you'll love, starting with this one. If you want to play a golf course with affordable prices and outstanding service, you might want to try Madden's Pine Beach East Golf Course. In fact, you can spend your birthday here, or let your children participate in kid's activities. Not only this, but you have the opportunity to enjoy the beautiful scenery with greenery all around you as you swing your golf club. Nearly 100 years old, Madden's Pine Beach East Golf Course was built in 1926 and was the first 18-hole resort course in the state of Minnesota.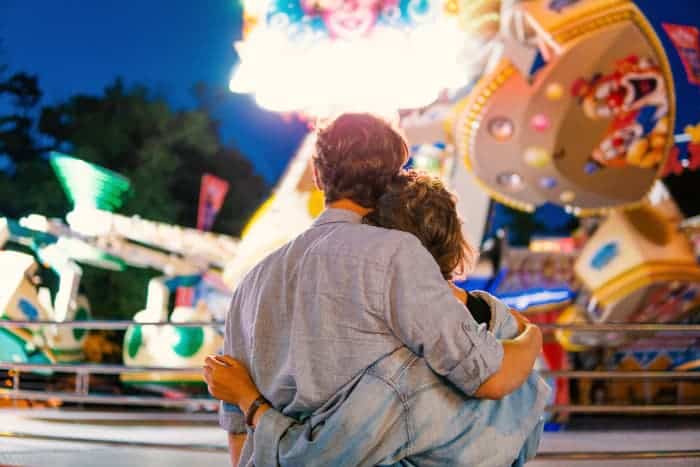 Coming in at #4 on our list of things to do in Brainerd is the Paul Bunyan Land amusement park. This might be the high point of the vacation for your kids. They can talk to the animated Paul Bunyan who's been greeting visitors since 1954 or they can explore the park's rides — there are 27 in all. Some rides to consider include Kiddie Canoes, Dodgem' Cars, the Roller Coaster, and a classic Ferris Wheel. Besides this, there's a Pioneer Village where you'll find a playground, post office, schoolhouse, Paul's Petting Barn and much more. Adults can be kids again for a time and get involved. This can give you the perfect opportunity to immerse yourself in the imaginative world of the famous Paul Bunyan and Babe the Blue Ox.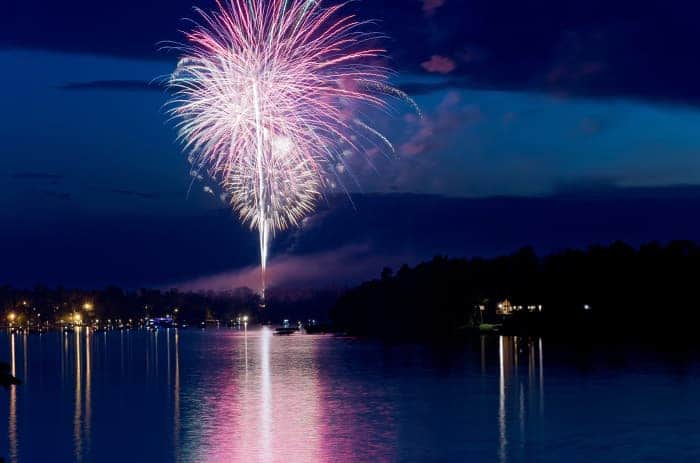 Slowing things down a bit, the next item on our list of things to do in Brainerd might help you recharge your batteries. If you're someone who's looking for a little lake time, then Gull Lake is just the ticket. You can come here to relax and enjoy the beautiful morning landscape — or perhaps you'd prefer something more active, such as jet skiing on the lake. At the end of the day, it's a perfect spot for sunsets, quiet walks and peace of mind.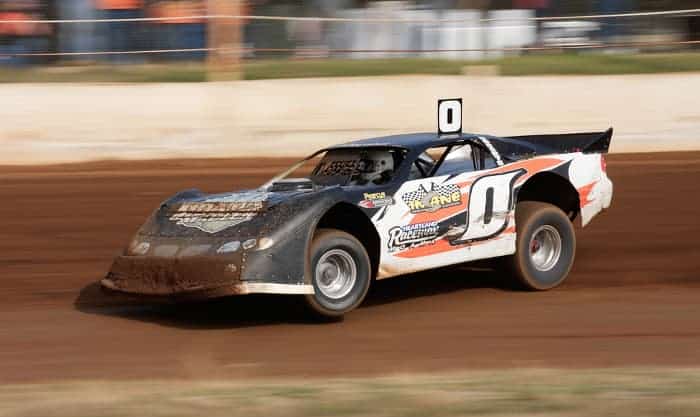 Switching gears (pun intended), we come to #6 on our list of things to do in Brainerd. The North Central Speedway is another great place for live racing events. From April through September, you can watch dirt track races on a 1/3 mile track and every Saturday night is scheduled for a spectacular show. They're known for commitment to an enjoyable family atmosphere where kids of all ages can play games and earn prizes. Make a point to catch a race, whether you've never been to a race or if you're a seasoned racing fan.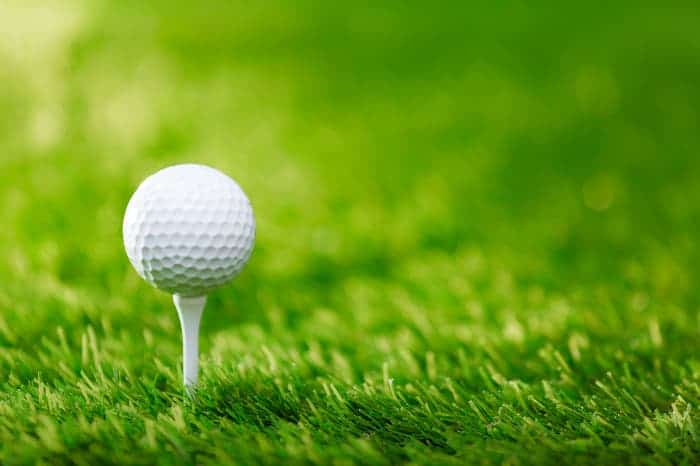 Remember that we mentioned golfers will love this list? Up next is the second of the golf-related things to do in Brainerd. With only 9 holes to play, the Social 9 at the Madden's On Gull Lake resort is an ideal golf course for beginners since they can play a quick game. For more advanced golfers, it's an excellent activity if you have an hour of free time to improve your game.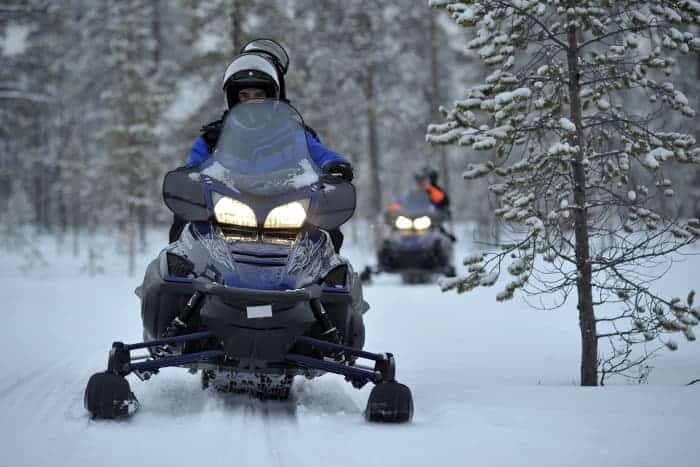 Summer isn't the only time for things to do in Brainerd. Our next item on the list is for those who enjoy frolicking in the winter snow and throwing snowballs at each other. If that sounds like you, then you just might want to stop by the SnoMo Snowmobile Center at Cragun's Resort. Of course, as the name implies, you can rent a sled or bring one to ride through snowmobile country. While employees at SnoMo Snowmobile Center provide the maps, you can use these to follow a snowmobiling trail. Be sure to grab a snowmobile before they're all taken so you have the chance to go on a winter ride through the snow.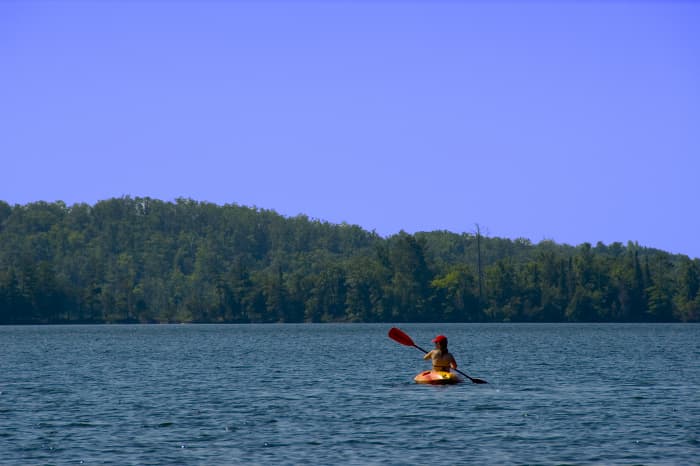 Returning to the more low-key end of the spectrum of things to do in Brained, In particular, Bay Lake is a small lake well known for being community-oriented and clean. You can go water skiing, canoeing, boating or fishing. Enjoy the scenery and explore the lake's islands.
This next item on our list of things to do in Brainerd offers two great ways to blow off some steam. Adults and children can really let loose at Craguns Laser Tag Park and Arcade and the Three Bear Waterpark located at the Brainerd Holiday Inn Express & Suites. You can stay at the hotel for a family vacation or simply visit for a few hours to enjoy one or both of these attractions. The multi-level laser tag arena is state of the art and the waterpark features tube slides and body slides. There's also an arcade where you can play challenging games.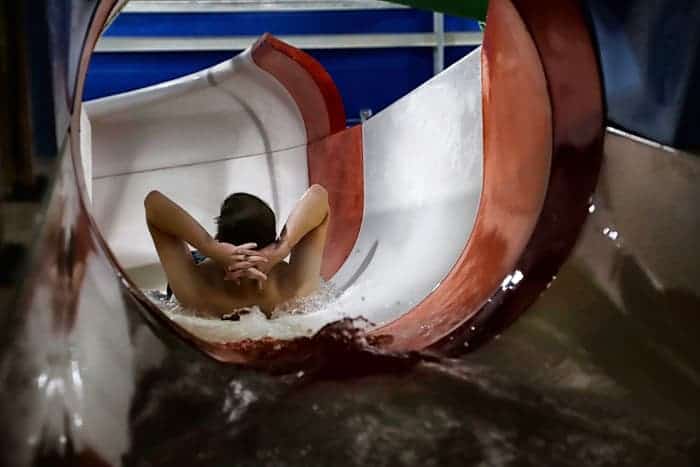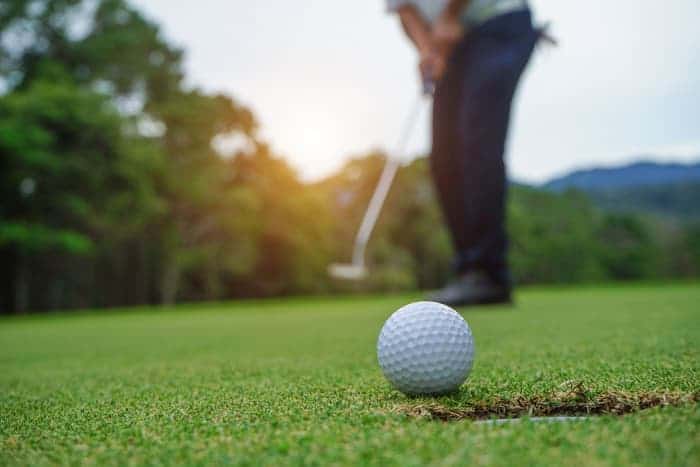 We now reach the third item for golfers on our list of things to do in Brainerd. Although the Classic at Madden's is temporarily closed, it's an award-winning golf course and worth mentioning so you can be on the lookout for when it reopens. Designed by Scott Hoffman, this is the only golf course in Minnesota to have a five-star rating and a place on Golf Digest's "America's top 100 Greatest Public Golf Courses." Your skills will be tested on a challenging course surrounded by breathtakingly beautiful Minnesota scenery.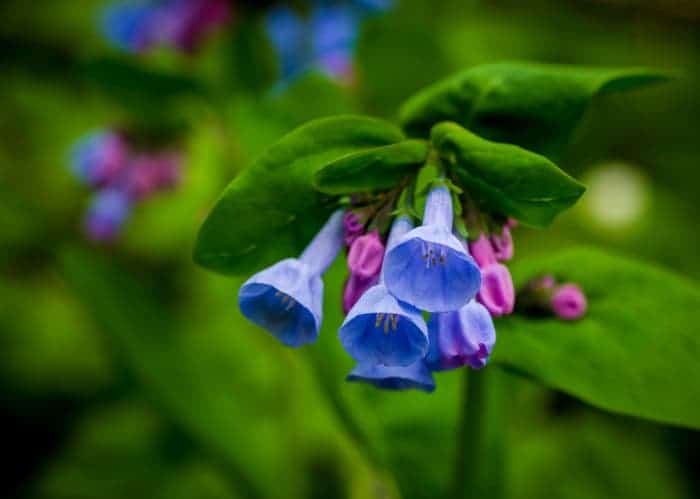 Up next on out list of things to do in Brainerd is the Northland Aboretum. The Arboretum provides year-round activities: cross country skiing, bird watching, geocaching, hiking, picnic areas and other outdoor activities. See beautiful wildflowers in bloom, a vast woodland oasis, squirrels and deer. Visit their Classes and Events page to see what strikes your fancy.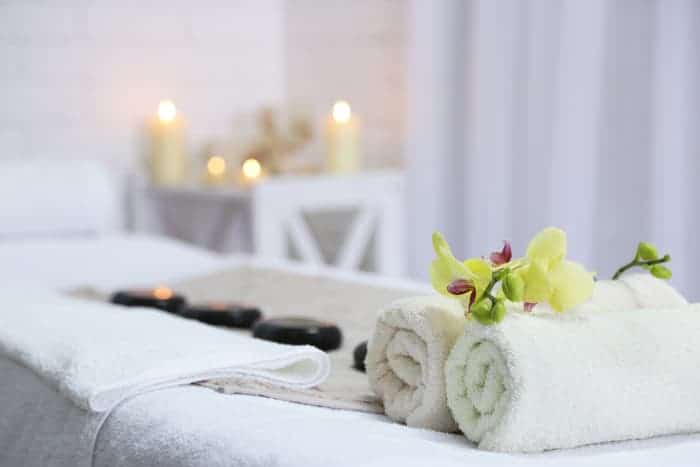 What's a list of things to do in Brainerd without including a suggestion for pampering and luxury? Anyone who needs a little time off for self-care can head to The Spa at Madden's. Their spa services include manicures, massage, spa pedicures and facial treatments. In addition, the spa offers fabulous room service, a gift shop, and indoor and outdoor pools. Everyone needs some down-time to recharge from a busy life!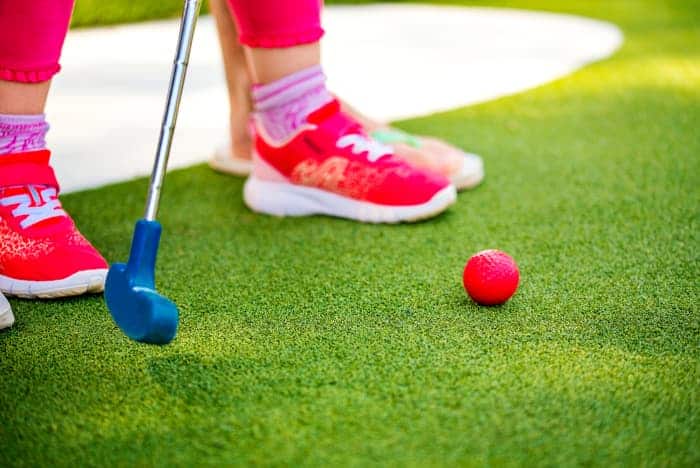 Mini golf and family vacations were made for each other, which is why this next item appears on our list of thing to do in Brainerd. Everyone in your family can have fun playing mini-golf and touring a legendary world where 18th century buccaneers dwell. Enjoy playing a course with some surprisingly challenging holes among cascading waterfalls, footbridges, a full-scale pirate ship and other pirate-themed features.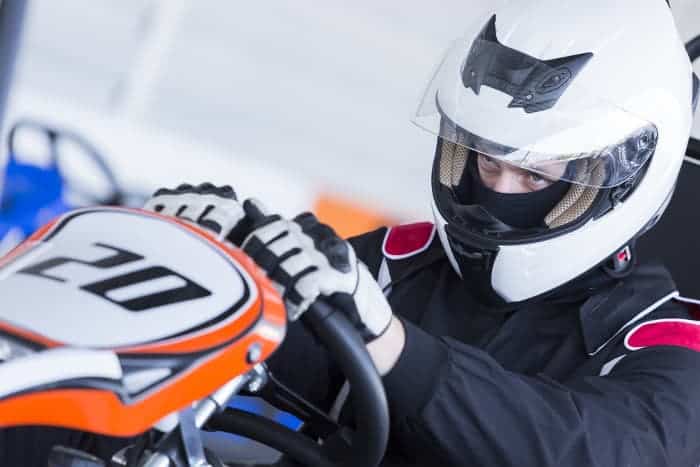 Next door to Pirate's Cove Mini Golf, you'll find the next item on our list of thing to do in Brainerd — the Billy Bones Raceway. The raceway offers 3 pirate-themed go-cart racetracks, including one designed specifically for younger children. This means competitive fun for adrenaline junkies of all ages.
16. Cuyuna Mine Pits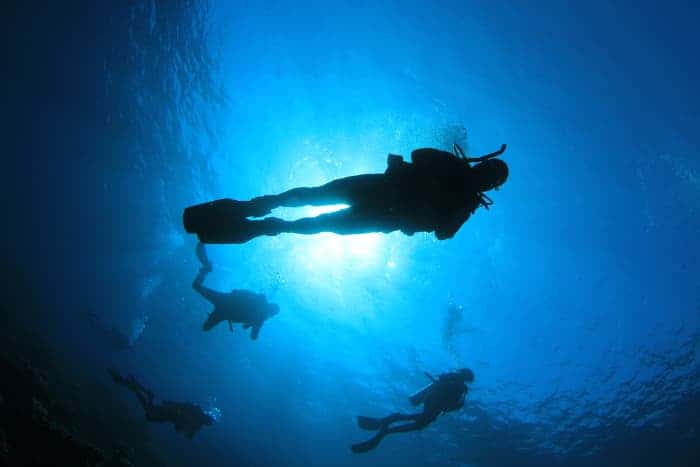 Continuing our list of things to do in Brainerd we come to the Cuyuna Mine Pits located at the Portsmouth Mine Pit Lake in the Cuyuna Country State Recreational Area. There are trails for bikers, spots offering great fishing, and trails for taking in the scenery. For the more adventurous outdoor-types, there are diving sites to explore in the mine pits. The Minnesota School of Diving actually offers classes here.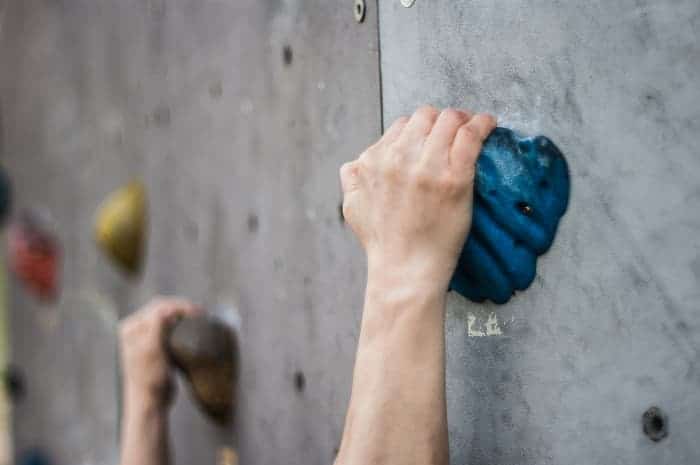 Finishing up our list of things to do in Brainerd is the Northland Kart Kountry Family Fun Park. The park offers games like Mini Golf, Batting Cages, Climbing Wall, Bumper Boats, Water Wars, Go Karts, and Jump Shot, just to name a few. With reasonable prices, friendly staff and lots to do, you'll more than get your money's worth of entertainment and unforgettable family memories!
Enjoy Your Time In Brainerd, Minnesota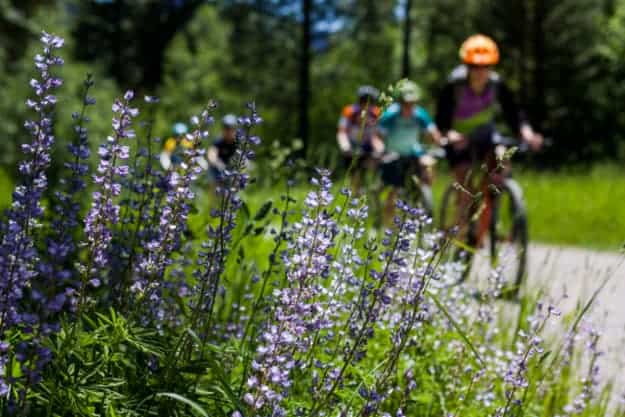 After reading this list, you'll likely agree there are plenty of things to do in Brainerd and there's something to appeal to any level of activity you prefer. We hope you'll plan a visit to Brainerd, take part in some of the things included in our list, and tell us about it afterwards. If you know of a great activity to recommend in Brainerd that we missed, feel free to share it in the comments section below!
To read about things to do in other Minnesota cities, click here for more blog articles.