Whether you are visiting the area with family and friends or living locally, you will find a great variety of fun things to do in Crystal, Minnesota, and its surrounding area. From its several parks offering numerous outdoor adventures to an art gallery, a farmer's market, great eateries, and more, the town of Crystal offers activities for all. Grab this list and let's go discover some of the best things to do in Crystal, Minnesota.
1. Becker Park
First on our list of the best things to do in Crystal is a trip to the small but mightily, Becker Park. Comprised of approximately 12 acres, you can possibly explore the entire park in one visit, or two if you weave through the park on the paved paths. Becker Park has the distinction of being the first city park established in Crystal.
It is a true community park, with a focus on enjoying yourself for free with family and friends. The splash pad means keeping cool by interacting with the fountain. In winter, ice skating is high on the agenda. Make sure that you keep fit by joining the free fitness classes.
2. Theodore Wirth Regional Park
If you are a keen cyclist, then you will find your own haven at Theodore Wirth Regional Park. It is at the intersection of two of the main cycling trails in the area. The park itself contains 23 km (14 miles) of trails, for walking and running, as well as cycling. Take a walk or ride at night on the lighted trails. In winter, it's time for skis or snowboards and snow tubes in the dedicated area.
3. Robbin Gallery
Robbin Gallery is a truly cooperative gallery open to homegrown artists. The aim is to bring local art to the public and to encourage local artists to hone their skills. The gallery hosts 11 exhibitions a year, so there are plenty of opportunities to take in some local artistic culture. The gallery is run completely by volunteers.
4. Bassett Creek Park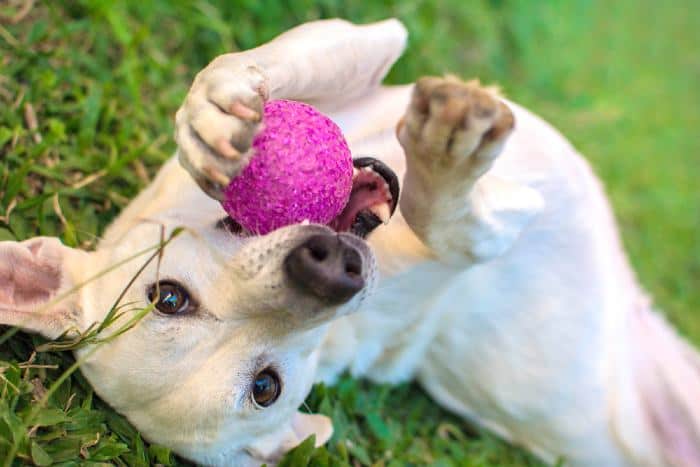 Bassett Creek Park is the largest park in Crystal, coming in at 80 acres. The park boasts a host of facilities and activities, to keep you and your family busy for days on end. The basketball court is floodlit, so you don't need to stop playing just because the sun has gone down. Games facilities include tennis courts, horseshoe courts, volleyball courts, and baseball and softball fields.
You can stroll or run along the asphalt trails in summer, then try the same on a snowmobile or snowshoes in winter. After your fun in the snow, you can warm up in the warming house. Bring your four-legged friend to the dog park, or have a family picnic in the shelter. Let the kids enjoy themselves in the playground.
The annual spring cleanup of the park keeps it clear and beautiful for the community. This is a wonderful opportunity to give something back to Crystal while ensuring your kids continue to enjoy the beautiful wide spaces of Bassett Creek Park.
5. Valley Place Park
Valley Place Park is the center of community fun in winter, with cross-country skiing, snowshoe trails, and a sliding hill. For the center of fun in the snow and everything that goes with it, visit Valley Place Park.
6. North Lions Park
This is a relatively small community park that is one of the best places for family entertainment in Crystal. There is a playground with fun equipment for the kids. To get around the park, you can use the paved walking paths in summer and enjoy some team fun on the sports fields and courts.
Winters are also fun in North Lions Park, with an outdoor and an indoor ice rink. Skate to your heart's content, through winter. You can also enjoy sledding down designated hills. There is a warming house to help you through the freeze after some snow and ice fun.
One of the special attractions of North Lions Park is the Little Free Library. This is the chance for everyone to have free access to a whole variety of books.
Right in the middle of Crystal, you will find a small wildlife area just next to Crystal Airport. This natural wetland area is crisscrossed by trails and boardwalks, that weave their way through the lovely natural areas. You can explore, observe and enjoy the wetlands from up close. One of the boardwalks circles a pond.
Take the chance to sit on one of the benches and observe the wildlife in and around the pond. Along the way, you will find interactive signs, which are valuable for everyone. More information is available at the learning station.
8. Robbinsdale Historical Society
The Robbinsdale Historical Society has its small origins in 1978 when some citizens decided to research the history of Crystal and Robbinsdale and to preserve items of historical interest. The result was an impressive collection of pictures, articles, and other memorabilia of the area. Today, the society is a large organization of citizens of all ages. The museum features impressive exhibitions, with local volunteers acting as guides through the record of history.
9. Sochaki Park
It is always necessary to have someplace where you can get away from it all, but not have to travel far. Sochaki Park is really an oasis in the middle of an urban area. In the 37 acres, you will be able to visit and appreciate just about every type of environment: upland, wetland, and woodland.
Take a break and have a picnic at one of the picnic tables, or under the shelter, especially when the weather may be a bit wet.
10. Luce Line Trail
The Luce Line State Trail is a long trail that runs along a former railroad-graded area. It attracts walkers, hikers, and bikers. Horseback riders also enjoy following the trail in summer, while it is a popular snowmobile track in winter.
11. Crystal Farmers Market
Every Tuesday afternoon over the summer, you will find the pick of fresh produce at the Crystal Farmer's Market in Becker Park. Not only will you be able to pick up fresh fruits and vegetables, but look out for jams and jellies, and more. To feed your interest in another direction, there is a variety of handicrafts made by small businesses.
12. Elision Playhouse
Crystal is rich with parks and the outdoors, but it also offers the opportunity to grow culturally. You can visit the Elision Theater and enjoy the work from different areas of the performing arts. All works are presented by local talent. To take your involvement in the arts further, the playhouse also offers the opportunity to learn more about the arts.
13. Perkins Crystal
For a coffee break, good ol' comfort food, or late-night food, you definitely have to stop at Perkins Crystal. The restaurant caters to the whole family, with a special kids' menu and vegetarian options. Whether you are looking for breakfast, lunch, or dinner you are sure to find something to your taste at Perkins.
14. Crystal Café and Grill
Last, but not least on our list of best things to do in Crystal is to enjoy a meal at Crystal Café and Grill. Food is about family and family is about food. That is what you will find at Crystal Café and Grill. The restaurant has been family-owned and operated for over 20 years, which means that you really become part of the family when you walk through the doors. Take advantage of the dine-in, take-out, and door dash delivery options and enjoy the best of Crystal's food.
Get Out There….
When you are in Crystal, Minnesota, you will feel the great outdoors surrounding you with the numerous parks available in and around the city. Beyond the world of nature, you will find a variety of fun things to do in Crystal including the theater, rich history, and more. Whether you are a local or visiting from afar, get out there and enjoy all the best things to do in Crystal.