This past Sunday our family had the opportunity to go to the Twin's Youth Baseball Skills day thanks to the Chevy Girls. The age group was supposed to be 6+, but they made an exception and let Ruth join in on the fun even though she is only 3 (and does not know how to wear a baseball glove!).
Our day started at 9am at the Twin Stadium with all of the kids ready to play ball.
The kids were really ready to play some baseball and couldn't stand the wait!
Once the event started it was clear that Ruthie was going to be a star! The camera men loved following her since there were less than 10 girls and probably over 200 boys and she was the youngest one there.
At one point she wondered off from her group and decided drawing in the sand was more fun than baseball, the crowd got a good laugh out of this.
After a while Ruthie got her own special helper! And after that, she decided an hour of baseball was enough and came and sat with mom and dad.
All of the kids had a great time. Each one said they learned some stuff, but did all admit it would have been more fun with their friends.
Kids even got to meet Al Newman!
Even got interviewed by Mr. Tom Hanneman!
Everyone had a great day, learned a lot and got some great memories.
-Ryan
About the Author
Latest Posts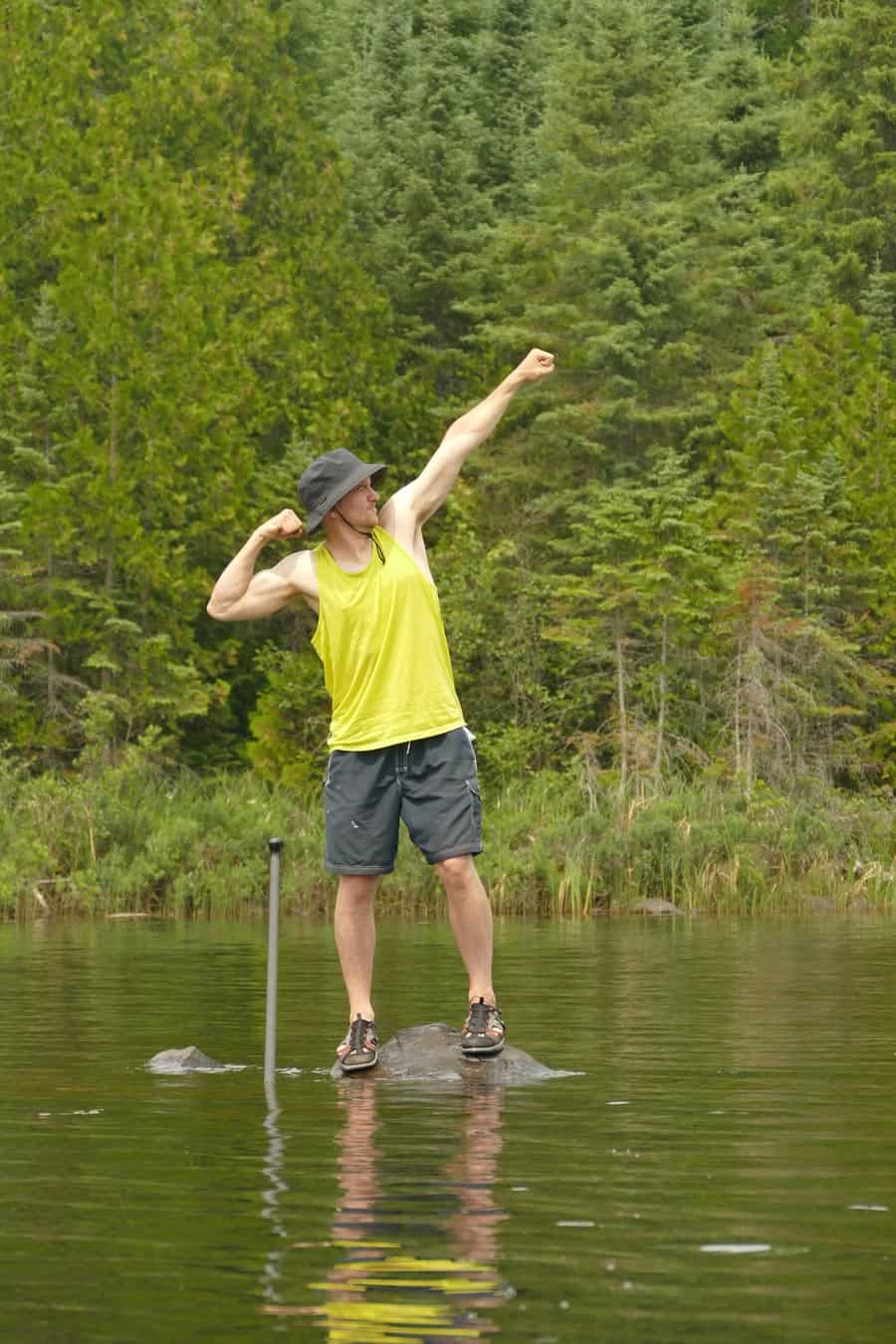 Born in Madelia, MN, to a now 5-generation Minnesota family, Ryan's MN roots go deep.
A painter by day, Ryan founded Life in Minnesota in 2013 with his wife Kelly to chronicle their musings on everything Minnesota. Ryan and Kelly are raising their 7 kiddos in Maple Grove, MN.
When he's not shuttling his kids around to hockey practice, you might find him in the shop working on his leatherwork. Undoubtedly, there will be a family trip to the Boundary Waters Canoe Area every summer, and of course weekends at Grandpa's cabin up north in the summer.