Considered to be some of the last true wilderness land preserved in Minnesota today, Zippel Bay State Park is a veritable haven of natural beauty, plant and animal life, and all the best of what the great outdoors has to offer. Read on to learn more about this special park, including activities, camping details, and more.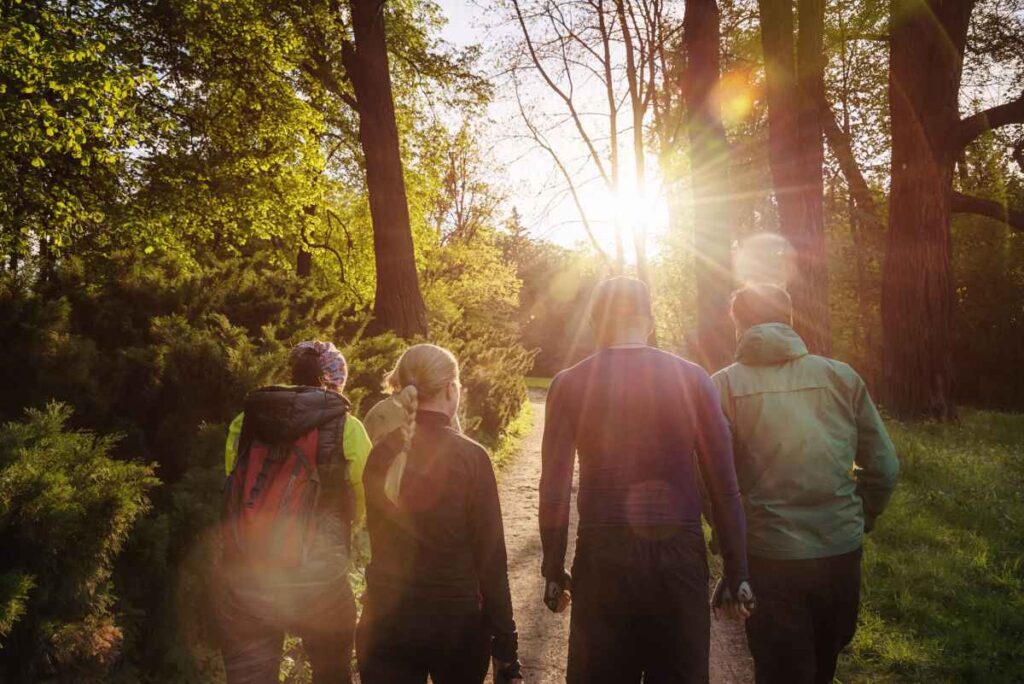 How to Get to Zippel Bay State Park
Lying on the far northern tip of the state of Minnesota, Zippel Bay State Park can be found on the shores of Lake of the Woods, which is one of the largest lakes in the world!
This state park's remote location makes it a bit of a drive to reach, averaging around five to five and a half hours of drive time from the Minneapolis/St. Paul area to reach Zippel Bay. Nevertheless, the lengthy drive from the more popular cities in Minnesota is well worth it!
In order to reach Zippel Bay State Park from around the Minneapolis/St. Paul area, you will want to take Interstate 94 to Minnesota State Highway 169, then connect with Minnesota State Highway 2/State Highway 46 just outside of Grand Rapids (if you are starting from the Grand Rapids area, this makes for a pretty straight shot!).
From there, you will meet up with Minnesota State Highway 72 and take it most of the way to the Zippel Township, with a series of smaller county roads that will usher you into the park itself from there.
When Is the Best Time to Visit Zippel Bay State Park?
Though there is great appeal to visiting Zippel Bay State Park in any season, summertime is arguably the best time to drop in at this stunning state park!
The warm months bring an incredible amount of life, beauty, and scenery to behold at Zippel Bay State Park, particularly along Lake of the Woods itself. Inclement summer weather provides impressive sights here, such as storms rolling in across the lake bringing swells up to three feet high, and misty mornings on the lakeshore that can hardly be beaten by a visit anywhere else.
Other summertime activities that create a fantastic draw at Zippel Bay State Park include a swimming beach, a marina directly on Zippel Bay, a stone jetty that offers protected access to the lake, camping adventures to be had, birdwatching, nature observance, and wildlife viewing opportunities, and much, much more!
For adventurous park visitors who do not mind braving the cold and often unpredictable winter weather of far northern Minnesota for a visit to a state park, Zippel Bay does also provide some stunning wintertime spectacles and fun activities, with cross-country skiing, snowshoeing, and snowmobiling as well as frozen views of the lake beckoning visitors in.
Where to Stay at Zippel Bay State Park
Best Camping Spots
Summertime camping is a wonderful adventure to enjoy at Zippel Bay State Park! The campground at Zippel Bay features the amenities of seasonal showers, which are wheelchair accessible, and a dump station, also seasonal. Vault toilets are open all year round in the campground and throughout the rest of Zippel Bay State Park.
Within the 3,000 acres of park grounds, campers will find 57 drive-in sites. RVs are also welcome with a length of up to 50 feet (measured from the nose of the towing vehicle to the rear of the vehicle being towed).
However, some of these sites can be quite small and do not accommodate turning around large vehicles. For this reason, large-sized 5th Wheel vehicles and RVs are not recommended to travel past Ridge Campground.
For groups looking to camp together at Zippel Bay State Park, there is also a group campground available. This campsite can accommodate up to 45 individuals and is open for tents, campers, and small trailers. It is a rustic campground with only vault toilets available.
Booking, Fees, and What to Bring
Camping reservations at Zippel Bay State Park can be made up to 120 days in advance of your intended arrival day at the park. You can book your reservations on the Minnesota State Parks and Trails website. There are camping fees that apply, which are separate from the entrance fees to the state park.
Park entrance fees at Zippel Bay State Park are $7 for a daily pass or $35 for an annual pass, with $26 for a second vehicle and $12 for a handicapped pass.
Campers staying at this state park should be mindful to bring appropriate gear and attire for the elements. Ensure all of your items are in good repair without tears or other compromises, and are waterproof or prepared to be stored in a dry space such as your RV or car, bearing in mind the storms that can sweep in sometimes without warning from across Lake of the Woods.
In addition, campers and day visitors alike should be sure to bring appropriate attire for the time of year they are visiting, including protection against the elements and insects; good footwear, swimwear, and other items depending on their activities of choice at the park; food and drinks that are properly stored; and a well-stocked first aid kit.
Things to Do at the Park
Hiking
Hiking is a great draw at Zippel Bay State Park! Particularly in the summer, when there is so much beautiful flora and fauna to see, most visitors will likely want to take advantage of the trails within Zippel Bay State Park.
All told, there are six miles of hiking trails to enjoy within Zippel Bay. In addition to that, two miles of horseback riding trails within the park that connect to other trails outside its borders.
In the winter, Zippel Bay State Park offers seven miles of groomed cross-country skiing trails and another three miles of groomed snowmobiling trails; additionally, within a 10-mile trip from the park, you will find access to another 300 miles of snowmobiling trails.
Fishing
Fishing is another great draw for folks who visit Zippel Bay State Park, with the most popular fish types found here being walleye, northern pike, and sauger. It is always recommended to follow park guidelines when fishing and ensure you bring tackle that is in good repair.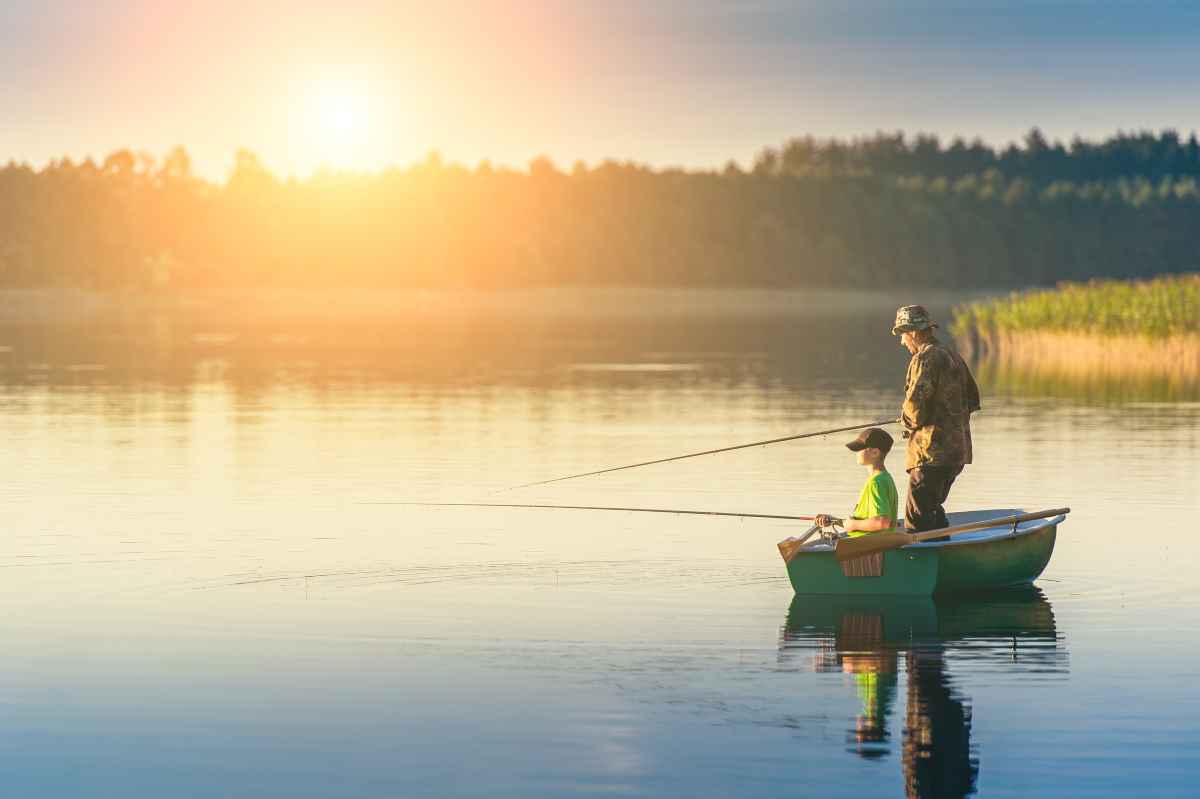 Swimming
With miles of gorgeous beaches framing the stunning water of Lake of the Woods itself, swimming is practically a must when visiting this state park! Just be sure to bring good swimwear, as well as the sun protection of your choice and any swimming safety and floatation devices needed for you and your family.
Other Recreation
In addition to these wonderful and fun activities, Zippel Bay State Park beckons visitors in with promises of boating on the large lake with the wind in their hair or catching a glimpse of some fantastic animals who call the park home, both on the water and inland!
Out on the lakeshore, visitors may be fortunate enough to spot some sand cranes, pelicans, terns, gulls, and even occasionally some bald eagles!
Within the body of the park's forestry, black bears, fishers, otters, coyotes, and pine martens are among the animal most often spotted by sharp-eyed hikers and campers. However, at the right time, some may even catch a glimpse or hear the howls of timber wolves among the trees.
Wrapping Up Zippel Bay State Park Visitor's Guide
We hope you're as excited about Zippel Bay State Park as we are! It's a great place for outdoor fun in any season. If you found this Zippel Bay State Park Visitor's Guide helpful, check out our other Minnesota state park guides.
Love spending time outside? Then discover the Minnesota Outdoors to continue learning new ways to reconnect with nature!