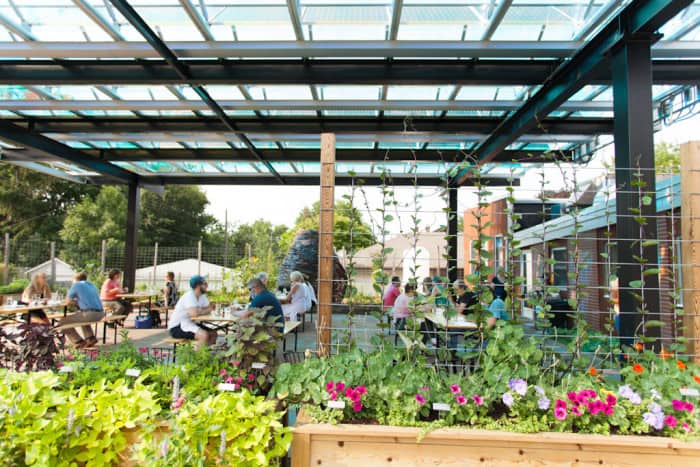 By Rachelle Gordon
Minnesota restaurateur extraordinaire Kim Bartmann is no stranger to combining incredible food with sustainable practices. After opening the Red Stag Supper Club in Northeast Minneapolis – the first LEED certified restaurant in Minnesota and the 17th in the country at the time – Bartmann dedicated her career to bringing fresh and quality food to the Twin Cities masses.
"I believe in healthy food, I think we owe it ourselves to grow and eat healthy foods for ourselves and our children," Bartmann said of her dedication to organic and sustainable practices.
Her newest project, The Tiny Diner and Farm in South Minneapolis, is the most ambitious yet. Promising to deliver only the freshest, locally sourced food, The Tiny Diner features a garden on-site, solar paneling on the roof and relationships with the neighborhood citizens that cannot be matched.
Like many other restaurants and cafes, The Tiny Diner was location driven. A nudge from a few friends and an interest in urban garden gave Bartmann the drive to develop a quaint abandoned building in the Powderhorn neighborhood.
"My friend kept bugging me to look at that little building that was for sale. I was starting to think about doing some production of vegetables ourselves," Bartmann explains. Seeing the potential for garden space and rooftop beekeeping, The Tiny Diner was born.
Bartmann wanted to open a restaurant that reflected not only sustainability but also community partnerships. Much of the food not sourced from the restaurant property comes from their production garden The Tiny Diner Farm – located not far away at the corner of 40th Street and 42nd Avenue in South Minneapolis. The restaurant is also developing a plot at Garden Farme in Anoka – Minnesota's oldest organic farm. Bartmann enjoys that she has real bonds with the people that source her food.
"I really enjoy the chance to meet my farmers, to know who they are, to see their farms," Bartmann said. "I feel really lucky in that regards."
In addition to the locally sourced food and solar array on the ceiling, The Tiny Diner has developed a partnership with the Permaculture Institute-Cold Climate in order to showcase bio-intensive urban farming methods. The partnership has led to The Tiny Diner offering educational opportunities for community members on topics such as rainwater catchment techniques and planting an edible perennial garden.
Neighborhood residents frequent The Tiny Diner, and often offer up their own talents in order to support the community-focused nature the restaurant represents. Kelly English, a local artist that builds natural thicket play houses for children, designed one of her beehive structures to place in the restaurant's garden area.
"She and I did that totally for trade, so she eats at the diner a lot for free – with her kids!
To develop their unique and innovative menus, Bartmann and her team look across the United State for inspiration. The team focuses on a specific region and their traditional seasonal offerings, blending exotic flavors with locally sourced ingredients. Next up, The Tiny Diner will take on the southwestern spice of Albuquerque, New Mexico.
"(It) introduces spring and summer even though we aren't quite there," Bartmann laughs. "Then we will choose a more vegetable driven area for high summer, we will have a lot of vegetables available!"
Also coming this spring and summer will be even more opportunities for the community to get involved in the "local-vore" movement. Classes on sustainability will continue, and a movie series featuring food-related films will begin in The Tiny Diner Farm's community room. Bartmann and her team are also excited about the planned farmer's market every Thursday evening this summer.
Above anything else, The Tiny Diner is a community restaurant dedicated to showing that growing organic foods of all types is possible – whether you live downtown or out of town. Bartmann wants victors to the restaurant to see and understand what urban farming can produce.
"Our gardens are meant to be demonstration of all the options you have in the city for what you can grow."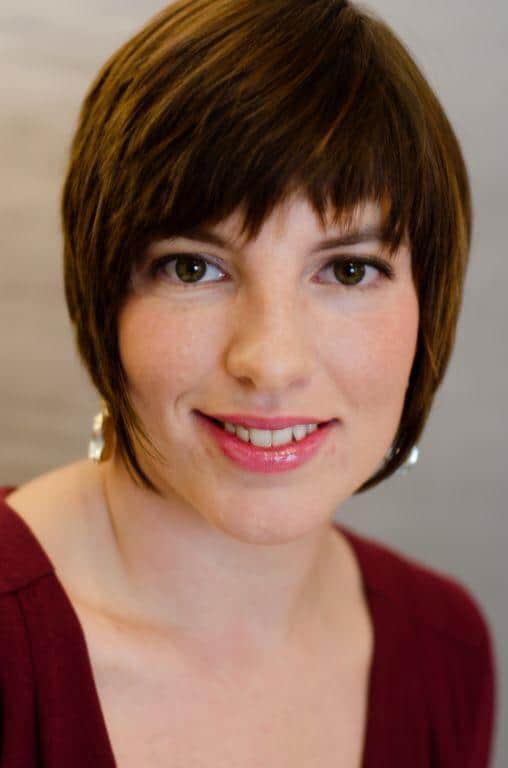 Rachelle Gordon is a Minneapolis-based writer, editor, and life-enthusiast. After graduating from Hamline University in 2010, Rachelle has dedicated herself to helping people find their voice. She has written on such topics as education, personal finance, health and wellness, human interest, and the arts. When not writing, Rachelle enjoys playing with her dog Fonzie and collecting vintage bossa nova LPs.