Minnesota is one of the most scenic and enjoyable states in the country. Fishing, skiing, snowboarding, and visiting one of our many beautiful cities are just a few of the top things to do here. Whether you're just passing through or looking to take a vacation here, you'd be remiss if you didn't check out one of our many bed and breakfasts in Minnesota.
Hotels and Airbnbs are great, but they can't compete with the comfort and hospitality of a Minnesota bed and breakfast. No matter where you are in the state, there's likely a top-notch BNB close by!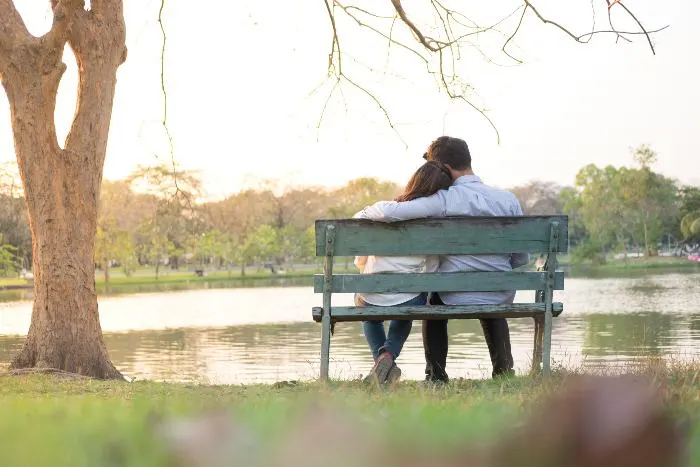 ---
Bed and Breakfasts – Minneapolis and St. Paul Area
More than half of all Minnesotans live in the Twin Cities Metro area. There are fantastic bed and breakfast options in Minneapolis and St. Paul – close to home!
---
1. Aurora Staples Inn
Stillwater, MN
The Aurora Staples Inn is a victorian bed and breakfast close to Minneapolis with everything you could possibly want for a cozy weekend away. Your innkeeper Rachelle is passionate about making every guest's stay the best they've ever had.
Stillwater offers an unending option of things to do from nature hikes, trolley ride tours, and amazing dining in one of the oldest cities on the river in Minnesota.
---
2. Afton House Inn Bed and Breakfast
Afton, MN
Next on our list of best bed and breakfasts in Minnesota is the Afton House Inn Bed and Breakfast. Located in downtown Afton along the St. Croix River and just about as close to Wisconsin as you can get, the Afton House Inn Bed and Breakfast never fails to disappoint. Afton House is Minnesota's oldest inn and holds a coveted spot on the National Register of Historic Places.
This beautiful inn features rooms that combine luxury and romance by having fireplaces, and jacuzzis while having decorations and trim work that's vintage, antique, and Victorian. In addition to grand rooms, you're also guaranteed to have an excellent dinner date while staying at the inn. Wine-tasting themed dinners and access to a cruise on the St. Croix River are all commonplace at Afton House.
---
3. Round Barn Farm
Red Wing, MN
The Round Barn Farm Bed and Breakfast is situated in Red Wing, Minnesota, on 30 beautiful acres of land. Just one hour to the Southeast of the heart of the Twin Cities, Round Barn Farm provides another amazing bed and breakfast close to Minneapolis. The B&B includes five spacious rooms that are equipped with feather beds, a fireplace, and a private whirlpool bath … for two!
Round Barn Farm is perfect for a weekend getaway amongst lovers or to relax in the country. They specialize in unbelievable three-course breakfasts taken in while enjoying breathtaking views of the Mississippi River valley.
---
4. Outing Lodge at Pine Point
Oak Park Heights, MN
Host to many weddings – and for good reason – the Outing Lodge at Pine Point is surrounded by 300 acres of woods in Oak Park Heights (adjacent to the south side of Stillwater, MN). The Outing Lodge is consistently described as "magical" by one guest after another.
You'll have plenty to do here whether you prefer getting outdoors, sitting by the fire with a book, or shopping and dining in Stillwater.
---
5. Dutch Lake Guest House Bed and Breakfast
Howard Lake, MN
Although it receives less publicity and advertising than many of the other bed and breakfasts on this list, Dutch Lake Farm Guest House is a gem. It's also one of the more contemporary and modern B and Bs on this list and is located on .25 miles of private lakeshore. There's one guest room and one private cabin that offer views of the Minnesota wilderness, Dutch Lake, and open fields. Dutch Lake Farm features a unique glass living room to ensure that your view is never obstructed.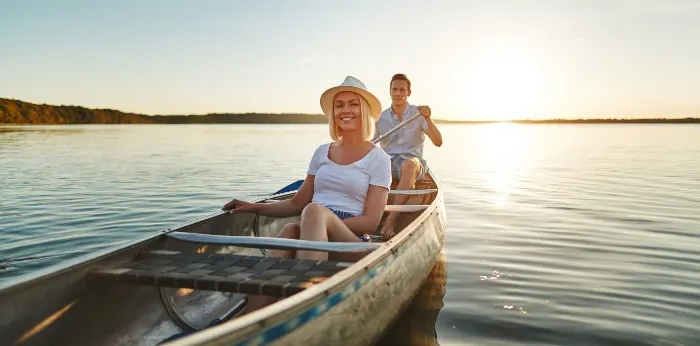 At Dutch Lake, there's no need to bring a canoe with you, because you'll have access to one from the private dock on the property. You'll also have access to eighty acres of hiking trails that can be used for skiing or snowshoeing during the winter months. Aside from the serene views and outdoor fun, you're also in for one of the best breakfasts in Minnesota that you can optionally enjoy in the privacy and comfort of your room.
---
6. Historic District BNB
St. Paul, MN
The best way to enjoy your time in the Twin Cities is to stay at the Historic District B&B. Living up to its name, the Historic District B&B is situated in the heart of historic St. Paul, just minutes from the city and downtown Minneapolis. You can enjoy a cozy night's sleep, personalized hospitality, and a professionally chef-prepared breakfast before making your way into the heart of the city.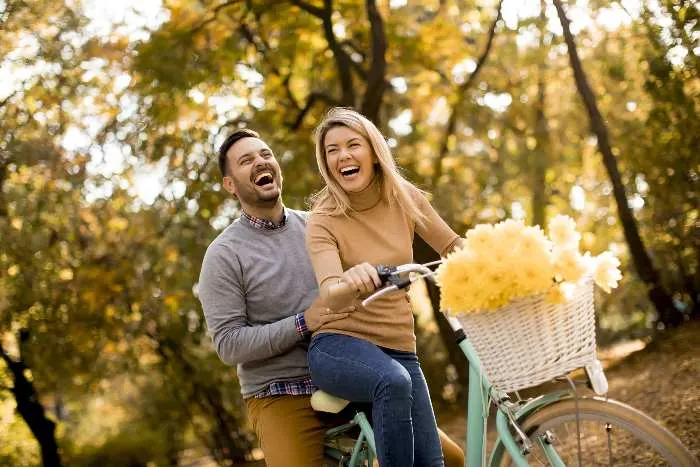 During the day and evening, walk into Minneapolis or St. Paul and enjoy the dozens of coffee shops, restaurants, unique bars, and even the Grand Avenue shopping district. The Historic District B&B is also conveniently located near the XCEL Energy Center, MSP Airport, and the Mall of America.
---
Bed and Breakfasts in Northern Minnesota
Northern Minnesota is filled with rivers, lakes, and views to die for. It's also home to some of the top bed and breakfasts in the state. What better way to beat the cold of a northern Minnesota winter than by bundling up in one of the following establishments?
---
7. Poplar Creek Guesthouse Bed and Breakfast
Grand Marais, MN
Poplar Creek Guesthouse Bed and Breakfast is the perfect way to escape to the wild woods of northern Minnesota. Located on Gunflint Trail just a stone's throw from the coastal town of Grand Marais, guests will experience perfect seclusion in the Northwoods of Minnesota.
Poplar Creek B&B is ideal for bird watching, moose spotting, hiking, and many other outdoor activities. You can enjoy breakfast or a bottle of wine on the shores of Poplar Lake or enjoy the sights of Superior National Forest.
---
8. Leech Lake Resort Bed and Breakfast
Walker, MN
Next on our list of best bed and breakfasts in Minnesota is Leech Lake Resort B&B. While Leech Lake is renowned as one of the best fishing lakes in Minnesota, it's also home to some of the best B&Bs and resorts in the state. Among the best of them is Leech Lake Resort B&B. The B&B is nestled along the shores of Leech Lake in Northwest Minnesota. Leech Lake Resort is perfect for romantic getaways on your birthday or anniversary, but it's also great for a relaxing weekend on the lake.
The resort provides bikes, boats, and of course, breakfasts that are included in your room rate. You'll be just minutes from downtown Walker, MN, within 15 minutes of three casinos, and only a half-hour from the headwaters of the Mississippi River at Itasca State Park.
---
9. Green Heron Bed and Breakfast
Grand Rapids, MN
The Green Heron Bed and Breakfast is one of the coziest bed and breakfasts that you'll ever run into. It's a two-bedroom affair just minutes from downtown Grand Rapids on the shores of Pokegama Lake. The Green Heron does an excellent job of combining old European comfort and style with modern American amenities. You can enjoy breakfast all day long as well as complimentary beverages and hors d'oeuvre served at 5 p.m.
---
10. Lighthouse Bed and Breakfast
Two Harbors, MN
If you want to stay in the oldest lighthouse in Minnesota, look no further than the Lighthouse Bed & Breakfast. Located on the scenic shores of Lake Superior's Agate Bay, you'll wake up every morning to breathtaking views of the lake. There are four rooms to choose from at Lighthouse B&B, and your fee includes a delicious breakfast. Take it all in with a great view of the ore docks of Agate Bay. It was voted one of the ten most romantic inns by I Love Inns, and you won't regret visiting the Lighthouse for a romantic getaway.
---
11. Solglimt Bed and Breakfast
Duluth, MN
If you're looking for the number one B&B in Duluth, MN, you've found it with Solglimt Bed and Breakfast. Located just steps from the waters of Lake Superior, on a seven-mile strip of land stretching into the lake, Solglimt B&B is the only waterfront bed and breakfast in Duluth.
The property includes five suites with private spa rooms and fireplaces, with contemporary furnishings. No matter which room you stay in, you're guaranteed to have a great view of the lake. After a fantastic breakfast, enjoy the day on the sandy beaches that are out of this world!
---
Bed and Breakfasts in Southern Minnesota
We now make our way into southern Minnesota, that's home to some of the best and most historic B&Bs in the country.
---
12. Alexander Mansion Bed and Breakfast
Winona, MN
The Alexander Mansion Bed and Breakfast is a historically significant and intricately designed bed and breakfast that was originally built in the 19th century. It's located in Winona, Minnesota along the shore and bluffs of the vast Mississippi River. If you love the river and like staying somewhere close to it, the exquisitely renovated and decorated Alexander Mansion is definitely a must-visit.
Each suite is spacious, and comfortable, and provides ample privacy and service to ensure that you enjoy your stay. Take part in candlelit dinners, gourmet breakfasts, and wine and cheese socials during your time at the Alexander. You might even get the chance to take in a concert or play in the beautiful front yard during your stay.
---
13. Habberstad House Bed and Breakfast
Lanesboro, MN
Habberstad House Bed and Breakfast is a Queen Ann Victorian home built in 1897 and restored with modern amenities. Habberstad did an excellent job of retaining its historical flair and unique qualities while upgrading to a modern B&B. It's nestled in the scenic and bluff country along the Root River in southern Minnesota.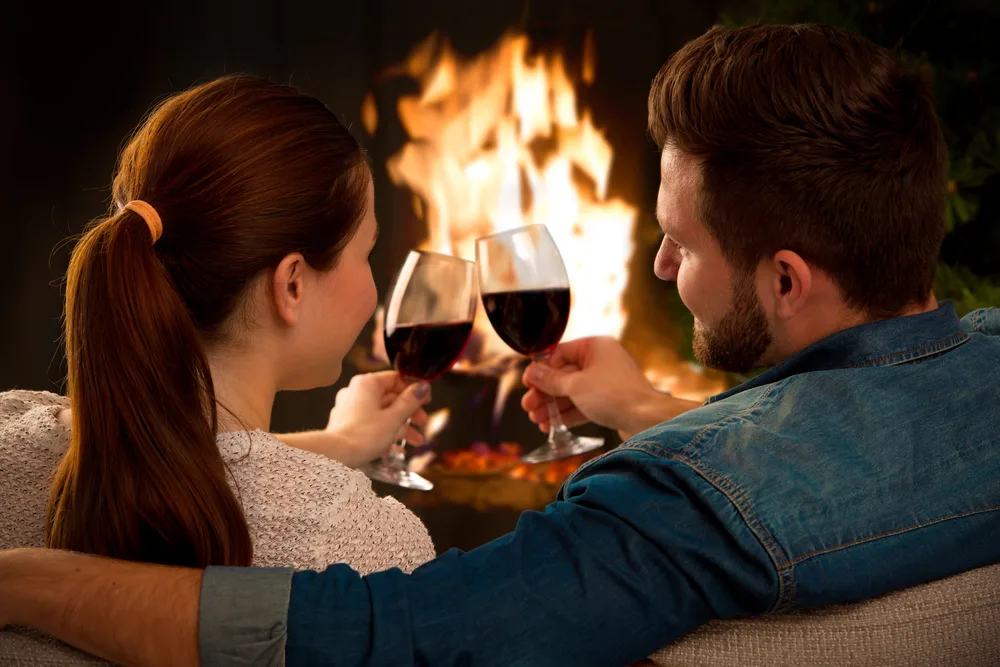 You can have your choice of six rooms equipped with king-sized beds, a fireplace, a private 2-person whirlpool, and a private balcony. If you want even more privacy, you can check into the Carriage House and enjoy all the above amenities and more. Don't miss out on your chance to stay at the #1 rated B&B in Lanesboro!
---
14. Turning Water Bed & Breakfast
Wabasha, MN
Turning Water Bed & Breakfast is one of the most unique B&Bs that you'll ever have the chance to stay at. They are the only B&B and Brewery in Minnesota and have something for everyone. They're located in downtown Wabasha just minutes from shopping, restaurants, and Reads Landing. Enjoy a five-course breakfast plus a complimentary beer or glass of wine from the adjoining Hoppy Girl Brewery.
You can enjoy live music, craft beer, patio games, and more while staying at Turning Water, just a block from the Mississippi River. The building was constructed in 1902 and has five unique suites/rooms offering comfortable, cozy accommodations and curated experiences that will make you want to stay forever.
---
Wrapping Up the Best Bed and Breakfasts in Minnesota
There's always a great B&B not too far away, no matter where you are in Minnesota. Whether you're passing through for a night or looking for a weekend getaway, it's hard to beat the comfort you'll find at one of the best bed and breakfasts in Minnesota. Honeymoons, anniversaries, birthdays, or just because you need some relaxation, there's never a wrong reason to make one of these B&Bs your destination.
Still haven't found your perfect getaway? Then keep learning about unique places to stay in Minnesota to book the perfect reservation for your next trip!
Ready for more Minnesota advice, info, and guides? Whether you're a local or a passerby, discover the best of Minnesota that our great state has to offer!