In the mood for some sweet decadence? Stop settling for store-bought sweets! Satisfy your cravings the healthy way with the freshest of goodies baked to your health and diet requirements.
Organic? Check! Gluten and preservative-free? But, of course. Allergy-friendly? We wouldn't recommend them otherwise!
Whether you're craving a cinnamon roll, chicken salad, gooey cookies, or aromatic bread—explore our list of best bakeries in Minnesota and get your fill of guilt-free delicious treats.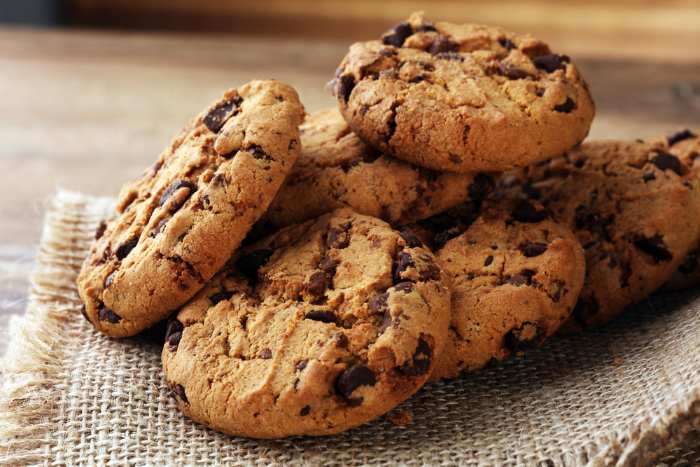 Rustica Bakery is as close to a homegrown bakery as you can get. Founded in 2004, the bakery has continued to expand and delight its customers with its unique and homemade baked goods. The bakery is located in the Westgate area of Minneapolis, and since it's a family business, you'll often find the baker working on various projects throughout the day.
One of the best things about Rustica Bakery is that it sources its ingredients from local farms that grow only organic produce. The freshest ingredients are then used to make delicious baked goods. Whether it's a mouthwatering ham and cheese croissant, chicken salad sandwich, S'mores Mini Pie, crispy ginger cookies, or rustic loaf, they have something for every kind of craving!
The bakery has become so popular over the years that you'll be hard-pressed to find a local that doesn't know about it. The pastries and cookies are so good that people will pay premium prices to enjoy them.
Emily's Bakery & Deli is a Hastings, Minnesota landmark. When we say landmark, we mean it's been around for over 100 years!
This full-service bakery serves everything from a delectable danish to a delicious cup of joe, custom-built sandwiches to dessert trays. We have had the opportunity to try their homemade desserts, and they are absolutely divine!
The bakery is a family-owned and operated business that serves the Hastings region. This is one of the reasons we love it so much. The atmosphere is very inviting, and the food is always delicious. The bakery offers a traditional menu with offerings like fresh cream puffs and Toll House cookies, but they also offer gluten-free options as well.
Their in-house professional cake decorators can create custom cookies and cakes at your behest! Need help planning a party? Emily's offers party planning services. Whether you're expecting 100 or 50 guests, you can pick from a custom or fixed menu.
Don't need the planning help, but need the food? Emily's offers mouthwatering cheese only, cheese and cold cuts, fruit trays, giant subs, even a salmon spread!
In the mood for something truly extraordinary and unique? How about a lil' slice of heaven from a Swedish bakery?
Founded in 2011 by Eva and Sabet, the Swedish Crown Bakery made a mark in the Anoka, Minnesota community by serving delicious and guilt-free pastries in the deli at the Grassroots Coop. Get your fill of Nordic treats—whether it's their Swedish-style cinnamon roll, farmer's bread, flaky puff pastry oozing with delicious homemade Bavarian cream, Icelandic meringue, or Finnish almond cookie—you won't be left wanting for options.
The best part? The bakery is committed to making only allergy-friendly products, including vegetarian and vegan alternatives. So whether you're gluten intolerant or looking for something not too sugary for your health, this bakery has it!
What's even more interesting about the business is they couple traditional baking techniques with only the best products sourced locally. This way, you get a true taste for what Minnesota has to offer with a Swedish twist, all without sacrificing your diet.
Next on our list of best bakeries in Minnesota is Patisserie 46. A true French experience right in the heart of Minnesota, Patisserie 46 is a bakery that serves delectable artisanal sweets.
The bakery offers more than just cookies and cakes – they serve a variety of goodies made with gluten-free ingredients—whether it's French pastries, butter tarts, or traditional French loaves and baguettes. Indulge in their classic scones bursting with raisins soaked in Earl Grey or take a walk down memory lane with hearty old-world bread made from locally-sourced grains.
What you'll also love about the Patisserie 46 is their décor—it's warm, welcoming, with a splash of color. Sit outdoors and enjoy the sun or lounge in soft, oversized leather couches in front of a fire when it's cold.
Located in the quaint town of Bayport, Bread Art is a little bakery that serves some of the most delicious home-crafted goodies. The shop is the epitome of a true mom-and-pop shop, one that takes pride in their work. They use local ingredients and try to cater to dietary restrictions, offering gluten-free and vegan options as well. There is a selection of freshly baked bread, sweet treats, and sandwiches that are sure to please.
The best part about Bread Art is the price point! It's very affordable for people on a budget but still offers a great selection of desserts and pastries to satisfy your sweet tooth cravings.
Their curated menu offers three-tiered wedding cakes, holiday specials for Easter, Thanksgiving, handmade cookies, and tea cakes. If you want to bake at home without the prep fuss, pop into Bread Art for some freshly rolled out pie crust or unglazed cookies that you can decorate how you please!
Organic and handmade. These are two words that best describe the Positively 3rd Street Bakery. Their pastries and cookies are always fresh, never frozen. They are made with the finest and freshest ingredients.
They were even featured in the Duluth News Tribune with an article highlighting their commitment to local ingredients. This is one of the reasons we love this bakery—they take pride in their work by sourcing locally grown ingredients to make some truly delicious treats.
Positively 3rd Street is a worker-owned cooperative that has been operating since 1983. Aside from their bakery, they also offer an array of other food products, including snacks, pies, and pastries.
Sarah Jane's Bakery is a quaint little establishment located in the North Loop of Minneapolis. It's a cozy, inviting shop that serves some truly amazing pastries. A local Minnesotan family with a passion for baking owns the bakery. When you want a delicious treat, we recommend their cookies – they are always fresh and full of flavor. You can even pick up assorted fresh bread!
Sarah Jane's Bake Shop also provides gluten-free options and can tweak their menu to serve dietary restrictions. This is something we highly recommend! They make a great selection of pastries that are sure to satisfy your cravings. And with their open-air design kitchen, you can enjoy the oh-so-satisfying process of donut glazing, puff pastries browning in the oven, and bread being freshly sliced!
Distinctly known for their classic red and white establishment, World's Best Donuts is a true Minnesotan tradition. It's a family-owned business that has been around since 1969. Their donuts are always fresh, never frozen. They also have an assortment of scrumptious muffins and drool-worthy treats as well.
The bakery features several varieties and flavors of donuts, including bismarcks, chocolate, and pumpkin spice. Their prices are excellent for the quality of their recipes and treats. Trust us when we say that you can't say you've had a donut in Minnesota without stopping by.
What's a list of the best bakeries in Minnesota without mentioning Bloedow's? This bakery is located on Winona's main street and is the epitome of a classic mom-and-pop shop. The bakery has been around for almost 100 years, serving a variety of desserts, bread, and cookies. Their prices are very affordable, and most items are less than $2.
We highly recommend their delicious and fresh donuts, including apple, cherry, and lemon. They are also very friendly and offer excellent customer service. What's even better is that the bakers are always around to assist you in any way they can!
When it comes to the best bakeries in Minnesota, Bloedow's has a long list of loyal clients who keep coming back for more treats.
Dubbed as Anoka's most delightful bakery, Hans' Bakery is a true gem to the city, as well as Minnesota. Ranked as Anoka's best bakery by seven of ten people, Hans' Bakery has a reputation for quality. The bakers themselves have over 50 years of experience in the baking industry, giving them an edge in creating delicious treats and pastries.
Their buns are perfect for breakfast or dinner, and you can never go wrong with their bagels. But we highly recommend their cheesecakes, which are made with all-natural ingredients. Their prices are very reasonable, giving you a good value for the quality of their products and service.
Satisfy Your Cravings
Now that you've read through our list of the best bakeries in Minnesota, rest assured that you have found places that will satisfy your cravings. From classic establishments such as Bloedow's and Sarah Jane's to specialty shops such as Bread Art, Positively Third Street, and World's Best Donuts. Whatever your dietary restrictions, you'll be sure to find your favorite treats at these exceptional bakeries.
Still hungry? Then continue exploring Minnesota food and drinks for a complete culinary adventure!