Slots, Blackjack, Video Poker, and entertainment galore; that is what awaits you on our list of best casinos in Minnesota. From grand, resort-like casinos to a smaller more personal gambling experience, Minnesota has it all. Take a chance and try your luck while we dive in and discover 12 of the best casinos in Minnesota.
---
1. Mystic Lake Casino Hotel
Shakopee, MN
Mystic Lake Casino seems to take its name to heart with mystery draws and giveaway offers. These are available at selected times, including weekends and at different times of the year. One of the weekend offers you can enjoy is the opportunity to win $10,000.
Entertainment at Mystic Casino is almost endless. There are plenty of opportunities for gambling on the casino floor and shows to take in. You can expect to see acts such as Air Supply, or Dancing with the Stars (live tour). Past attractions have also included Postmodern Jukebox and Earth Wind and Fire. In between the shows and time on the floor, refuel your energy levels at one of the seven restaurants.
If you cannot make it to visit Mystic Casino, don't think you have lost out on the opportunity to have some fun gambling, because you can also participate online.
---
2. Grand Casino Hinckley
Hinkley, MN
Just about everything at Grand Casino Hinckley is truly grand. When you play at the tables or slots, you can win Grand Rewards or take part in the Mystery Grand play, whether it is in bingo, poker, or blackjack.
When taking a break from trying your luck, you can visit the Grand Harmony Spa, or play 18 holes n the Grand National Golf Club. Dining options are also grand, including 1991 Kitchen, Up North Bar (for craft beer and cocktails), and Grand Cup and Cone (for coffee and ice cream).
There are almost as many accommodation options; you can choose from the Grand Casino Hinckley Hotel or the Grand Hinckley Inn. Then there is the RV resort and the chalets at Eddy's Resort on Lake Mille Lacs.
---
3. Grand Casino Mille Lacs
Onamia, MN
Just a short 90-minute drive north of the Twin Cities, Grand Casino Mille Lacs offers a comprehensive resort experience and premium gaming.
The hotel features nearly 500 rooms, including luxury suites, a large jacuzzi and swimming pool, a fitness center, a coffee shop, and more. For dining options, check out any of their five restaurants
You can even bring the kids! There is an on-campus daycare and arcade with over 80 games.
---
4. Running Aces Casino, Hotel, and Racetrack
Forest Lake, MN
On the north side of the Twin Cities, you'll find Running Aces Casino. In additional to the traditional slots, table games, and poker, you'll find a full calendar of events such as comedy shows, horse racing, car shows, and weekly poker tournaments.
During the open water season, you can catch your supper here too! At the Trout Air restaurant you can catch your trout and have it cooked to order or simply prepared for you to take home and eat later. No reservations needed to fish!
The hotel includes an indoor pool, free breakfast, a fitness center and spa.
---
5. Shooting Star Casino
Mahnomen, MN
(N of Detroit Lakes)
The Shooting Star Casino boasts a good selection of the newest slots, as well as poker and table games, such as blackjack, Ultimate Texas, Hold 'em, and Let it Ride. There are jackpots up to $25,000. If you can't get to the casino itself, then don't worry, you can have just as much fun with instant games online.
The Mustang Lounge offers live entertainment and drinks specials, to give you a break from the floor. If you want a bit to eat, you can try the Traditions Buffet, or Mino Wiisini, where you will find quick for in the guide of sandwiches, burgers, pizzas, and snack food. Smoke Barbeque and Brew is the place for a bigger meal of burgers, barbeque, and steak.
---
6. Treasure Island Resort and Casino
Red Wing, MN
When you visit Treasure Island Resort and Casino, you will certainly find treasure in the form of promotions and rewards. Promotions include the New Year, New Ride giveaway, where you can win a piece of $498,000; the Sweet Dreams Weekly Gift Giveaway, where you win bedding and earn base points; or the Groundhog Day Swipe and Win, where you can win up to $10,000. If you are over 50, you can win slot play every Wednesday. If it is your birthday, then you can celebrate it by winning up to $1000 in slot play.
Really, there is no option but to spend a few days at the resort. You can choose a hotel experience, bring your RV to the RV Park, or stay in the marina. After trying your hand at the slots or tables, take in some live entertainment, which features newcomers and legends in the indoor venue, which can accommodate 2800. At the Treasure Island Amphitheater, you can also enjoy performances by your favorite artists.
The Resort also features various eateries, including Currents Restaurant, Tado Steakhouse, and Mongo Bay Grill.
---
7. Fond du Luth Casino
Duluth, MN
Next on our list of best casinos in Minnesota is the Fond du Luth Casino. Located in downtown Duluth, this casino offers a variety of virtual gambling options: video slots, reels, keno, video blackjack, and video poker. It is open to all adults 18 years and older. There are games to suit all entertainment budgets. Just pop in for an afternoon, or spend the day. Or you can stay at the hotel and enjoy the casino at your leisure.
The environment at Fond du Luth is clean and comfortable. The staff is friendly and will make you feel right at home. Also, when you need to draw cash, you can make use of the check cashing service or the ATM.
---
8. Northern Lights Casino
Walker, MN
Nine hundred slot machines are what await you at Northern Lights Casino, one of the best casinos in Minnesota. There is also blackjack and poker, amongst other table games, on the gaming floor. This is not just a casino though, but also a hotel and events center.
The hotel features two-room suites with a Jacuzzi, fireplace, and living and dining areas, so fine living is part and parcel of the experience.
---
9. Fortune Bay Resort Casino
Tower, MN
Fortune Bay Resort Casino is on the banks of Lake Vermilion and is much more than a casino: it is the perfect place for a breakaway. There are different options for accommodation, so everyone will find something to suit them, whether it is overnight, for a weekend, or even longer. You can stay in the resort hotel or take your RV and stay in the RV park. There is also the marina if that is your style.
When you take a break from the casino in summer, you can participate in activities on the water, like pontoon and boat rentals, or take in a round of golf on the Wilderness at Bay golf course, or enjoy the indoor pool and jacuzzi, and the sundeck. In winter, you can rent an ice house for ice fishing on the lake. If you enjoy the rush of skiing and riding a snowmobile, then there are miles of trails to be explored.
The Fortune Bay Resort Casino proudly supports fundraisers, local businesses, non-profits, school districts, and animal shelters.
---
10. Prairie's Edge Casino Resort
Granite Falls, MN
In Granite Falls, you will find Prairies Edge Casino Resort, where you can take your chances on the 1000 slots, play video poker, and video keno. Live table gambling includes Blackjack, Ultimate Texas Hold'em, and Silverado Stud Poker.
To make sure that everyone is accommodated, the casino has introduced a smoke-free area, with 150 gaming machines, joined to the main casino and the convention center. After you have enjoyed yourself on the casino floor, then you can settle down for a good meal at the Firefly Lounge or the Wotapi Deli or Prairie Café.
---
11. Grand Portage Lodge and Casino
Grand Portage, MN
At Grand Portage Lodge and Casino, you will find over 425 slots, featuring the newest games and some of the old favorites. Some of the machines include those with themed games, such as Buffalo Grind. It is not only your appetite for the slots that you can feed at the Lodge and Casino, though. In the Antlers Lounge, you can have snacks and appetizers, along with cocktails and microbrews. For dining, there is the Island View restaurant for easy meals.
Apart from the casino, there are plenty of attractions, such as hiking, biking, and kayaking in summer, or snowmobiling and snowshoeing in winter. For those who are not quite so physically active, you could indulge in some wildlife viewing and photography.
---
12. Black Bear Casino Resort
Carlton, MN
(20 mi. SW of Duluth)
At Black Bear Casino Resort, you will find 1800 video slot machines to play on. If you are looking for a more serious game, then the table games might be your style: Blackjack, Ultimate Texas Hold 'em, or Bingo.
When it comes to choices in food, you are also not spoiled for choice, with the Sage Deli, Seven Fires Steakhouse, and the Buffet at the Bear, which offers various styles of food, including Italian, South of the Border, Northland favorites.
Other entertainment includes the par 72 18-hole golf course and the Cobalt Nightclub and Cabaret, which is open on Friday and Saturday nights.
---
13. White Oak Casino
Deer River, MN
(15 mi. NW of Grand Rapids)
Last, but not least on our list of best casinos in Minnesota is White Oak Casino. This casino is named in memory of the White Oak Paint Band of Ojibwe and symbolizes self-sufficiency and success. It may be one of the smaller casinos in Minnesota, but it is the biggest on hospitality, which means that all visitors become part of one big family. There are over 300 slots, with jackpots up to. There are also two blackjack tables.
Just to make sure you keep your energy up while you play the slots or are spending time at the tables, you'll find the bar nearby as well as the White Oak Café, where you can snack up.
---
14. Seven Winds Casino
Hayward, WI
Next on our list of best casinos is one just over the border in popular Hayward Wisconsin. From slots to the tables to the cards, you will find something to keep your interest at Seven Winds Casino. There are 175 new slot machines and table games, including Blackjack, Ultimate Texas Hold 'Em, and Three-card Poker.
The lodge features 75 comfortable rooms, so it is a manner of staying and playing. The rooms range from standard to parlor suites. There is a VIP host program at Seven Winds, which ensures that your whole experience is personal.
---
Jackpot!
From the smaller White Oak Casino to the grandness of Grand Casino Hinckley, Minnesota offers a great variety of casinos for your personal gambling experience. Have you enjoyed an evening of gambling and entertainment at one of the best casinos in Minnesota from our list? If so, we'd like to hear about what you liked most. Hopefully, you hit the jackpot!
Ready for more Minnesota advice, info, and guides? Whether you're a local or a passerby, discover the best of Minnesota that our great state has to offer!
Looking for Minnesota winter inspiration? Check out our Minnesota winter guide for activity ideas, winter apparel suggestion, and endless ways to enjoy the snow!
Looking for more autumnal activities? Then visit our Minnesota Fall page to find inspiration for sweater weather fun!
About the Author
Latest Posts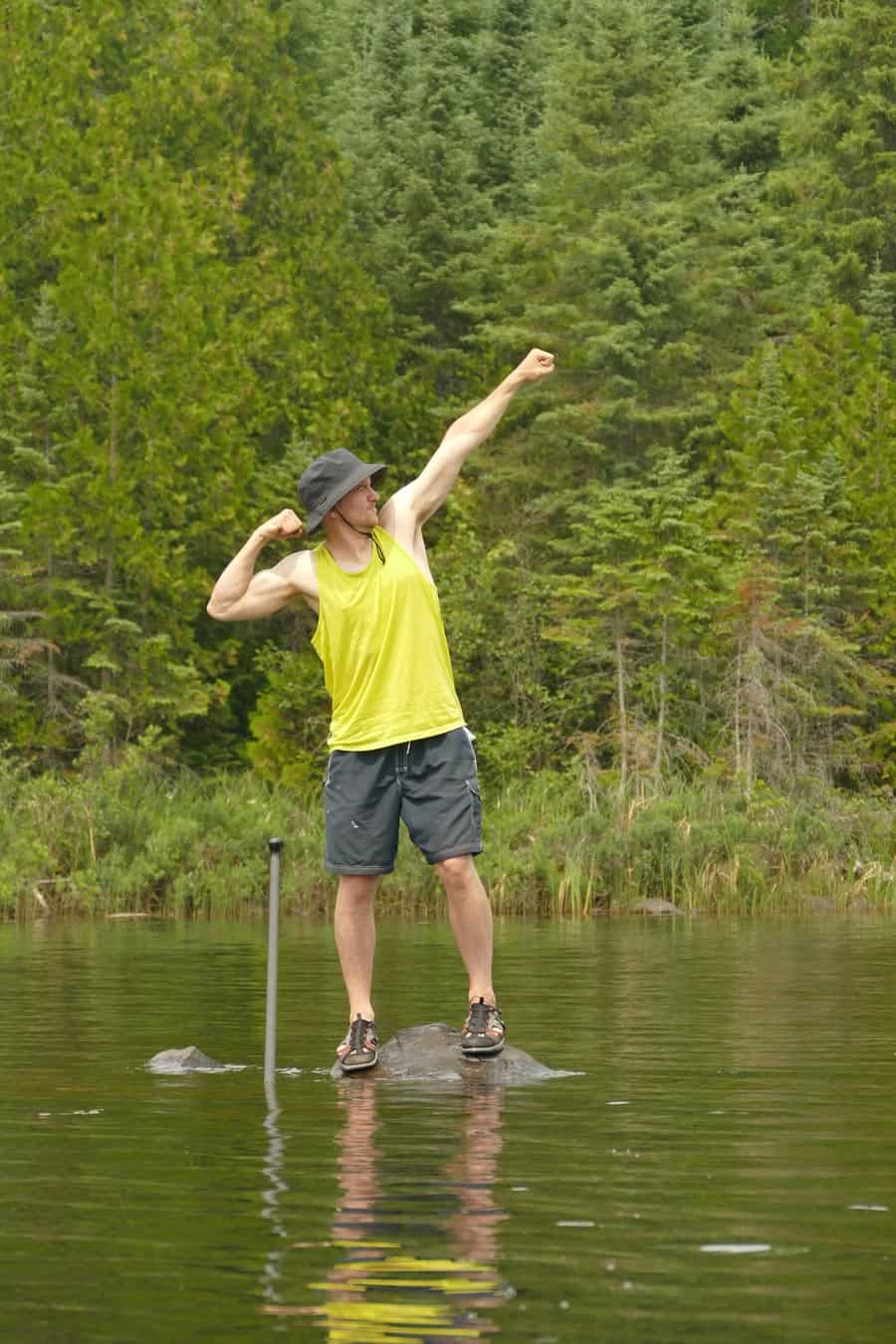 Born in Madelia, MN, to a now 5-generation Minnesota family, Ryan's MN roots go deep.
A painter by day, Ryan founded Life in Minnesota in 2013 with his wife Kelly to chronicle their musings on everything Minnesota. Ryan and Kelly are raising their 7 kiddos in Maple Grove, MN.
When he's not shuttling his kids around to hockey practice, you might find him in the shop working on his leatherwork. Undoubtedly, there will be a family trip to the Boundary Waters Canoe Area every summer, and of course weekends at Grandpa's cabin up north in the summer.