If you're looking for the best donut shops in Minneapolis you've come to the right place! We've scoured the city to find the most delicious donuts around.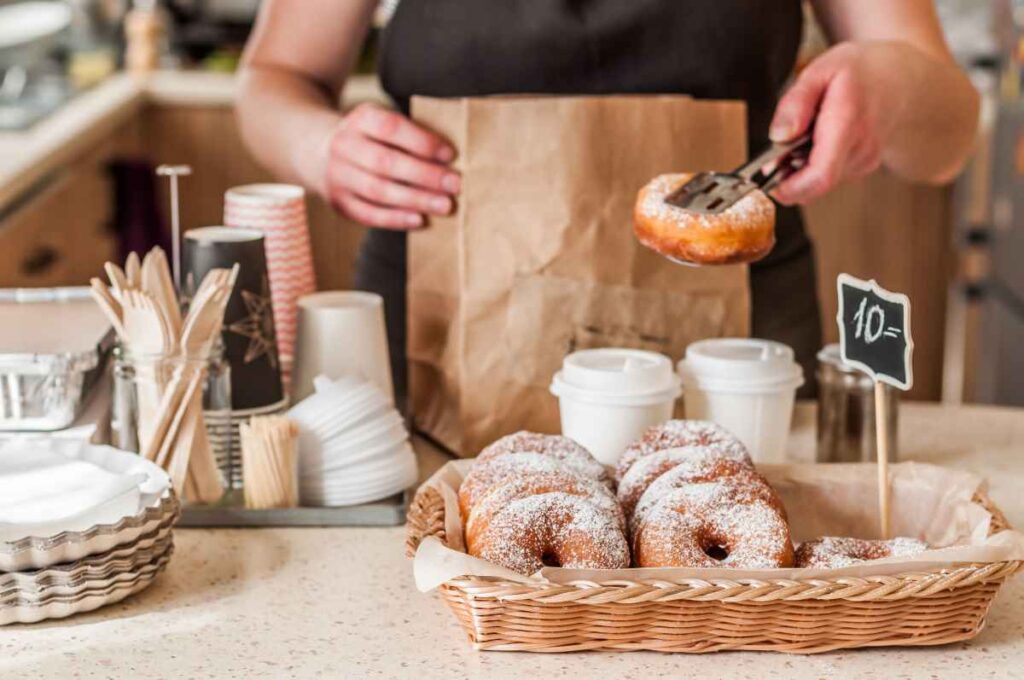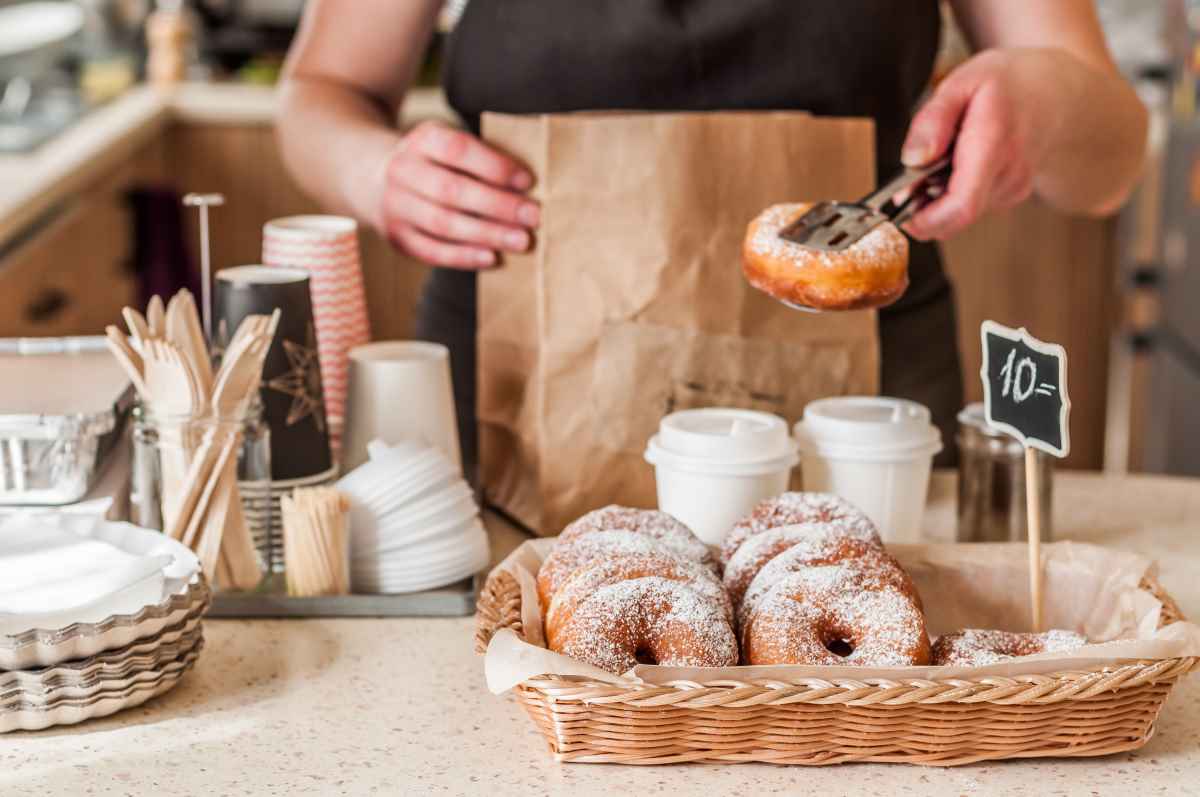 Whether you like cake donuts, filled donuts, fluffy yeast donuts, or you're looking for vegan or gluten-free donuts, we've got you covered. Keep reading to find out where to go for the best donuts in Minneapolis.
The Best Donuts in North Minneapolis
1. Sarah Jane's Bakery
At Sarah Jane's Bakery the donut menu includes both classic and unique flavors like chocolate sprinkle raised donuts, banana flips, maple long johns, raspberry-filled donuts, chocolate buttercream squares, and lots more. You can even get donuts shaped like Minneapolis!
In addition to the tasty donuts, they offer all kinds of made-from-scratch, delicious treats.
Donuts are priced per piece, there's no discount for getting a dozen but you'll probably want to anyway!
2. Old Fashion Donut Shop
Old Fashion Donut shop is an unassuming little shop hidden away in a strip mall. From the outside, you'd never know they're one of the best places to get donuts in Minneapolis.
The shop has been open for over 40 years so they really know what they're doing. Their donuts are sweet and fluffy with a deliciously fresh taste. Try classic flavors like chocolate frosted, apple fritters, and sprinkle.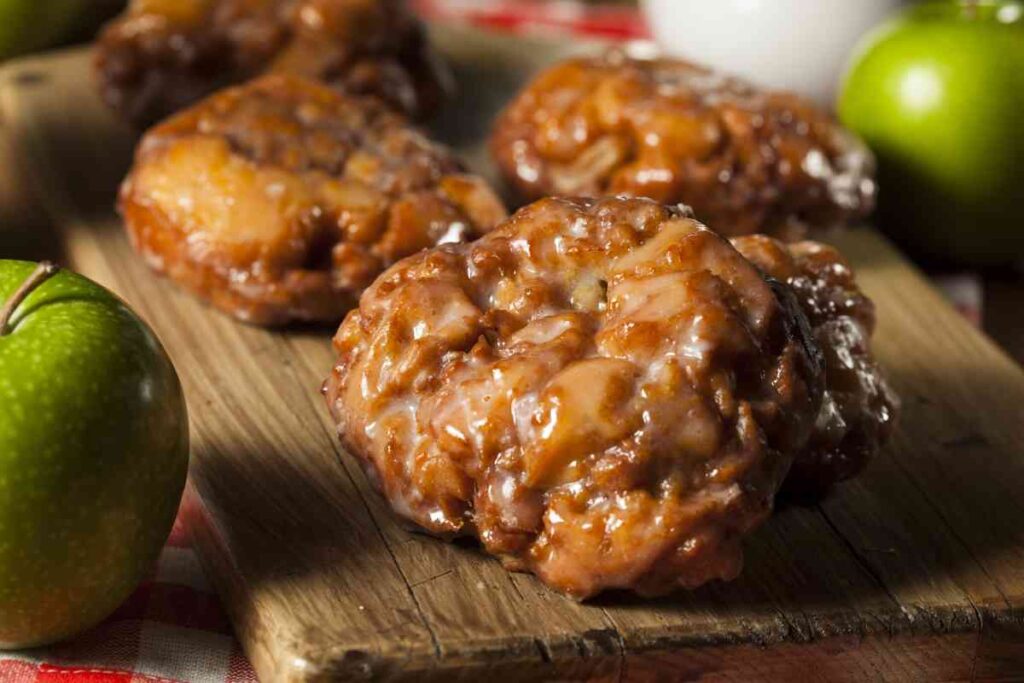 The donuts are so good they often sell out. Get there early for the best selection. They're open Monday-Saturday, closed on Sundays.
3. Heights Bakery
Heights Bakery has been family owned and operated for over 60 years. With that kind of experience, the donuts are sure to be good. But don't take our word for it, visit their Minneapolis donut shop and try some for yourself!
They offer lots of choices for glazed, frosted, filled, and topped donuts plus pastries, breads, and rolls. The shop is small, but the friendly and efficient staff keep the line moving.
4. Valley Pastries
At Valley Pastries every first-time customer is treated to one of their signature giant donut holes. They're light and fluffy and a definite crowd pleaser!
They also offer a large selection of donuts and other treats including raised donuts, long johns, Bismarks, turnovers, fried cinnamon rolls, cookies, and more.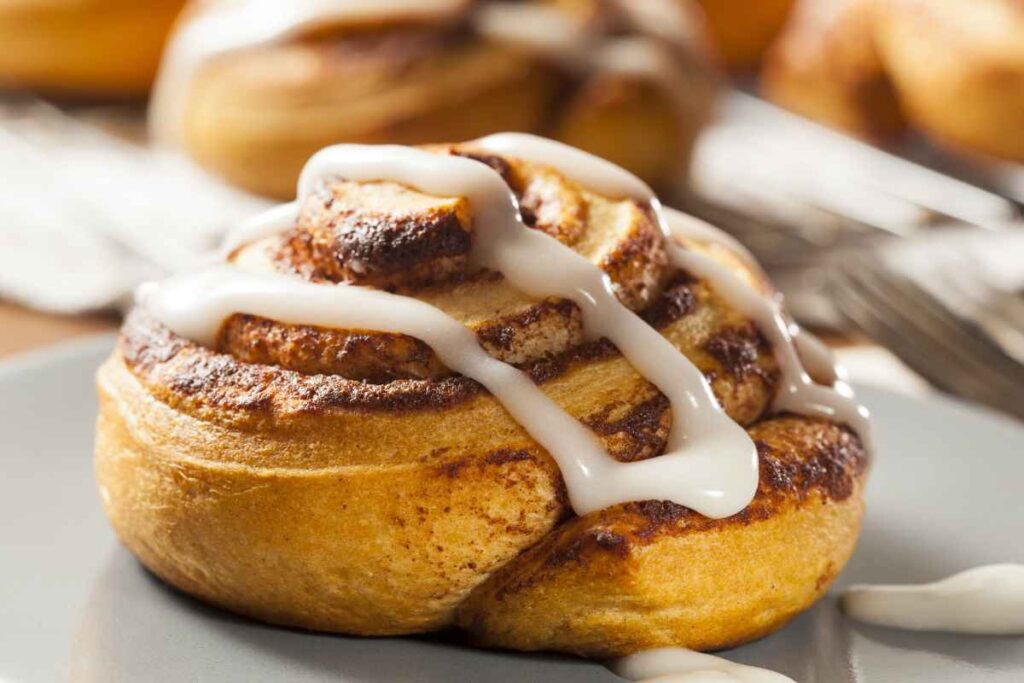 If you can't get enough of their donuts, place a special order. They're happy to customize donuts and cookies for your special event.
The Best Donuts in South Minneapolis
5. Cardigan Donuts
The staff at Cardigan Donuts make all of their donuts fresh each day for the best flavor and quality.
Their goal is to not only provide delicious comfort food but also create a comforting place where anyone can come and enjoy a tasty breakfast or a cup of coffee.
If you need some protein to balance out your donuts, they also offer yogurt and oatmeal bowls.
6. A Baker's Wife Pastry Shop
Visit A Baker's Wife Pastry Shop for tasty donuts plus pastries, cupcakes, tortes, and much more.
If you're feeling hungry, try one of the extra large Texas donuts with frosting or glaze. For smaller appetites, the maple cake donut is sweet and satisfying.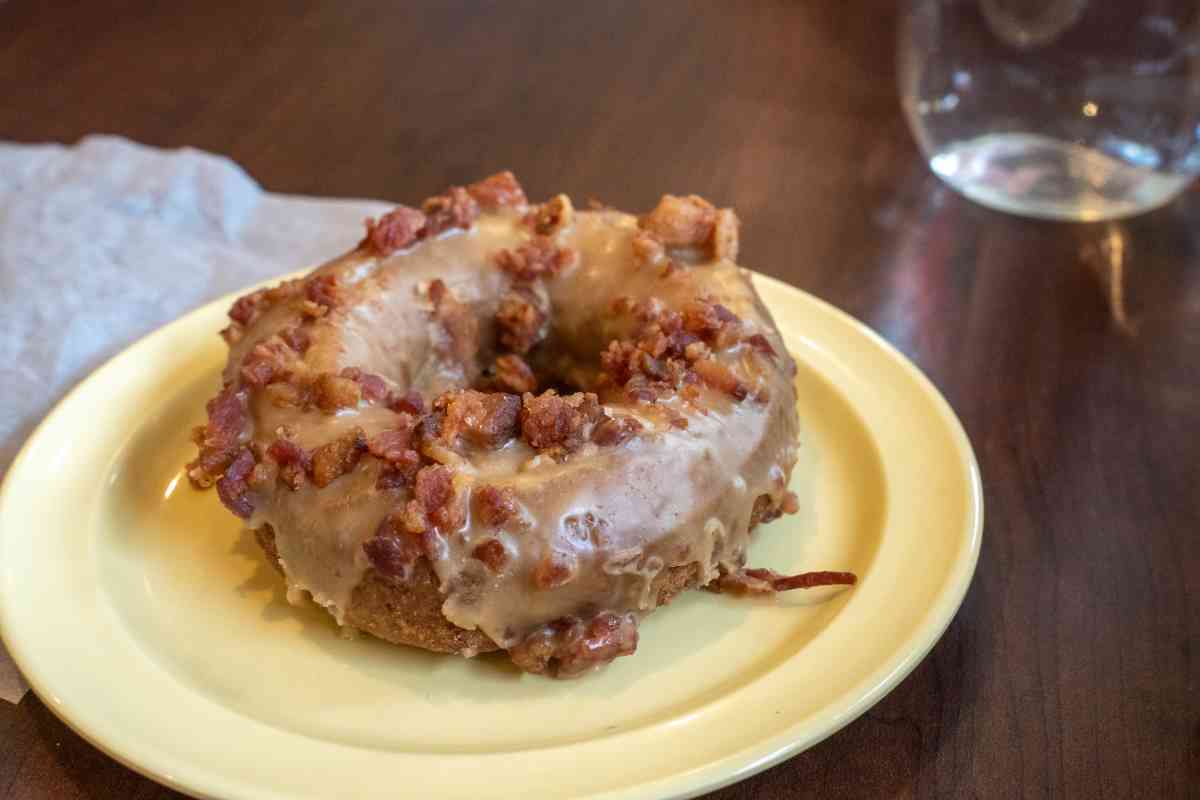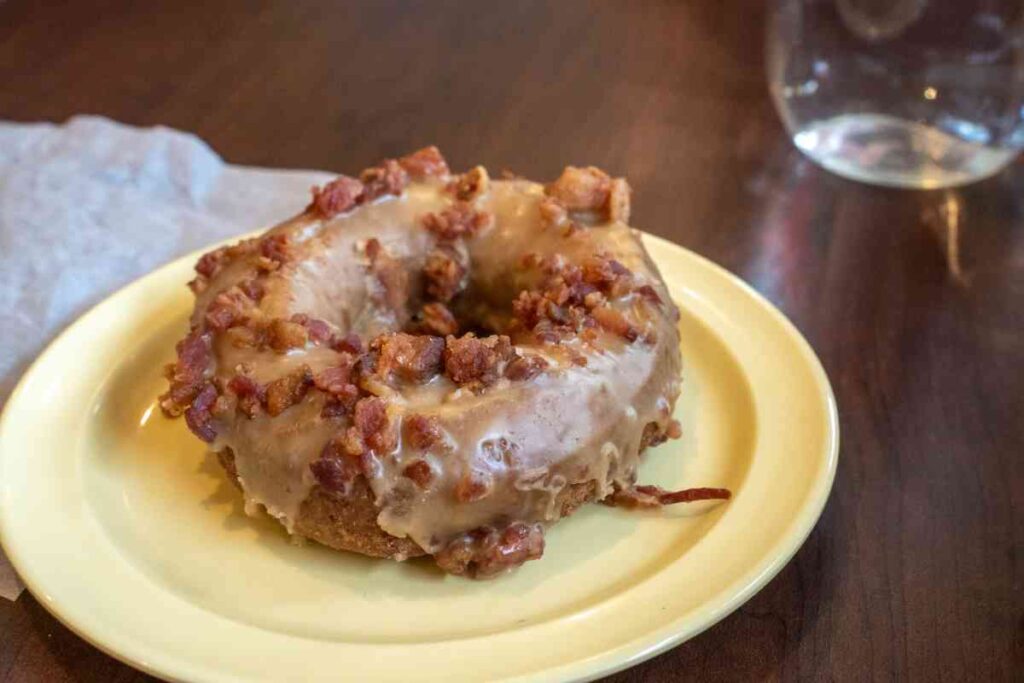 Whatever you choose, you can't go wrong. Everything is delicious at this Minneapolis donut shop! They're open seven days a week.
7. Sunrise Donuts
At Sunrise Donuts the selection is simple and classic but no less delicious.
They have lots of yummy flavors like powdered, blueberry glazed, Boston cream pie, and French twists.
Pick out some donuts from the case and take them to go or stay and enjoy your treat in the cozy shop. The staff is welcoming and friendly, they'll be happy to have you sit and stay for a while.
8. Soga Mochi Donuts
Soga Mochi Donuts was the first place to offer mochi donuts in Minneapolis.
These Japanese-style donuts are made with eight small circles of dough that connect to form a perfectly chewy, stretchy, and sticky donut.
The classic glazed and churro flavors are available every day. In addition, they offer four specialty flavors at a time that change each week like fruity pebble, circus animal, lime, matcha, or strawberry.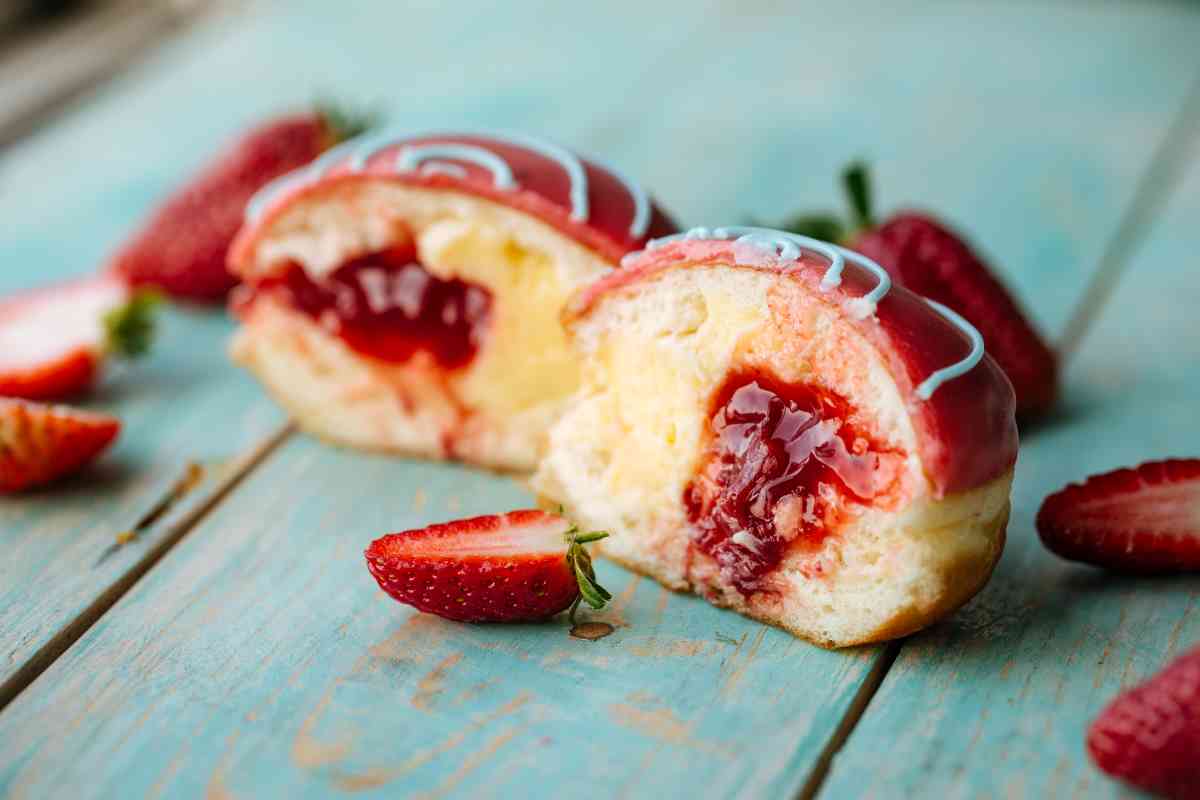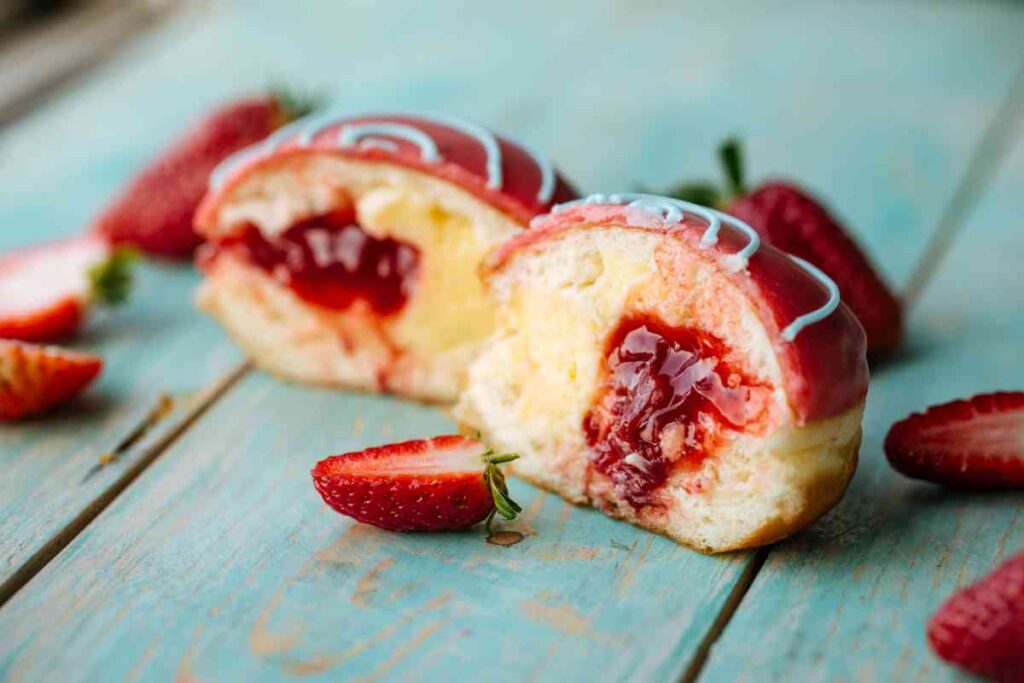 The shop is located inside the Dragon Star Oriental Foods market. You can visit the donut counter seven days a week to try the tasty Soga Mochi donuts.
The Best Donuts in Minneapolis for Vegan, Gluten-Free, and Nut-Free Diets
Even if you have some dietary restrictions that doesn't mean you can't enjoy some of the best donuts in Minneapolis!
9. YoYo Donuts
If you have a nut allergy, you won't want to miss YoYo Donuts The shop is completely nut free.
They offer a large selection of donuts including yeast-raised rings and bars, filled donuts, cake donuts, and old-fashioned sour cream donuts.
If you're feeling thirsty, they also have delicious drinks like the cinnamon brown sugar latte, a honey lavender oat milk latte, hot chocolate, and more.
10. Glam Doll Donuts
When it comes to donut shops in Minneapolis, Glam Doll Donuts is definitely one of the best. Everything looks as good as it tastes.
They have French crullers, gooey filled donuts, dense cake donuts, and fluffy raised donuts.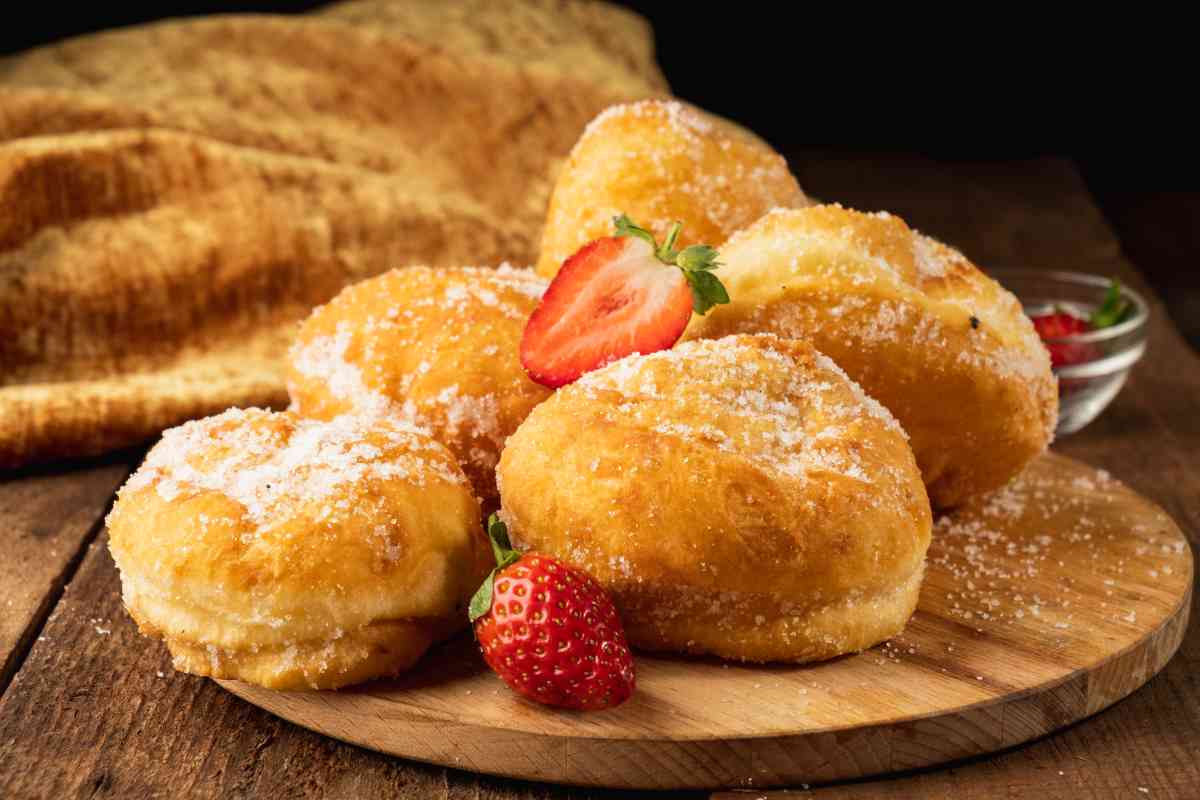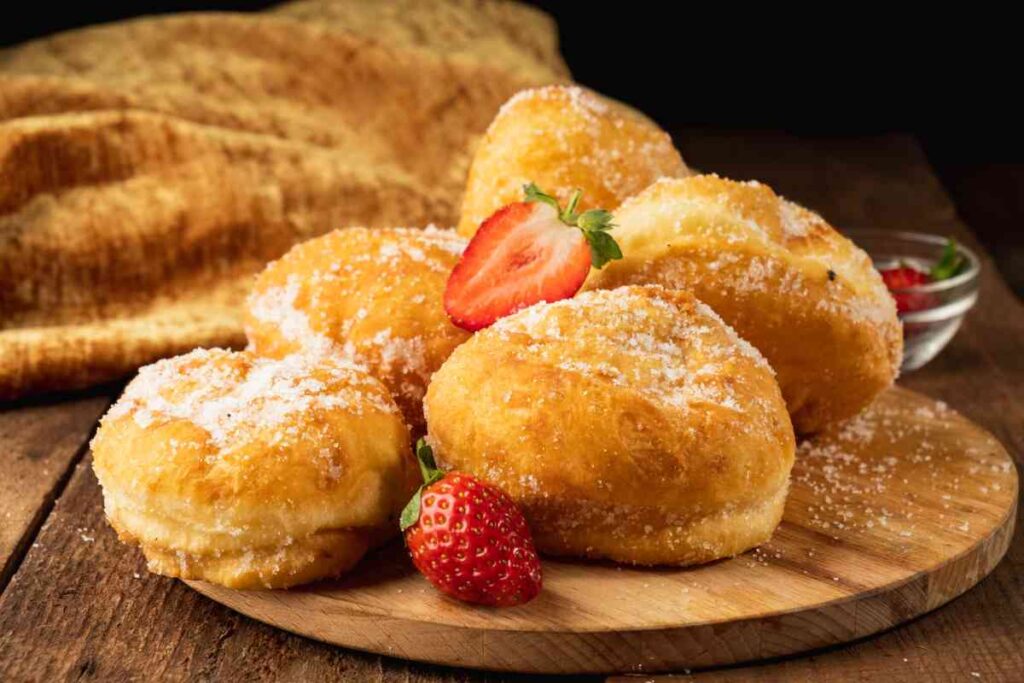 Unlike some shops that only offer one or two vegan flavors, they offer six different varieties of vegan donuts including filled, glazed, and frosted donuts.
11. Sift Gluten Free
Sift Gluten Free is an entirely gluten-free bakery. When you're eating gluten-free, it's not often that you can visit a place and choose anything off the menu! They have several donut flavors to try like vanilla with chocolate glaze, lemon, and maple.
The bakery is also completely free of peanuts and they have several vegan options like the double chocolate donut and mocha donut.
After you taste the donuts, try the cinnamon rolls, pretzels, bread, muffins, cookies, and cupcakes.
Time to Eat the Best Donuts in Minneapolis
Whatever you're favorite flavor, Minneapolis has no shortage of delicious donuts for you to try. Decide for yourself who has the best donuts in Minneapolis. If you want some coffee to go with your donuts, check out the 14 Best Coffee Shops in Minnesota.
Still hungry? Then continue exploring Minnesota food and drinks for a complete culinary adventure!
Still looking for more fun adventures? Then checkout all the great things to do in the Twin Cities!
About the Author
Latest Posts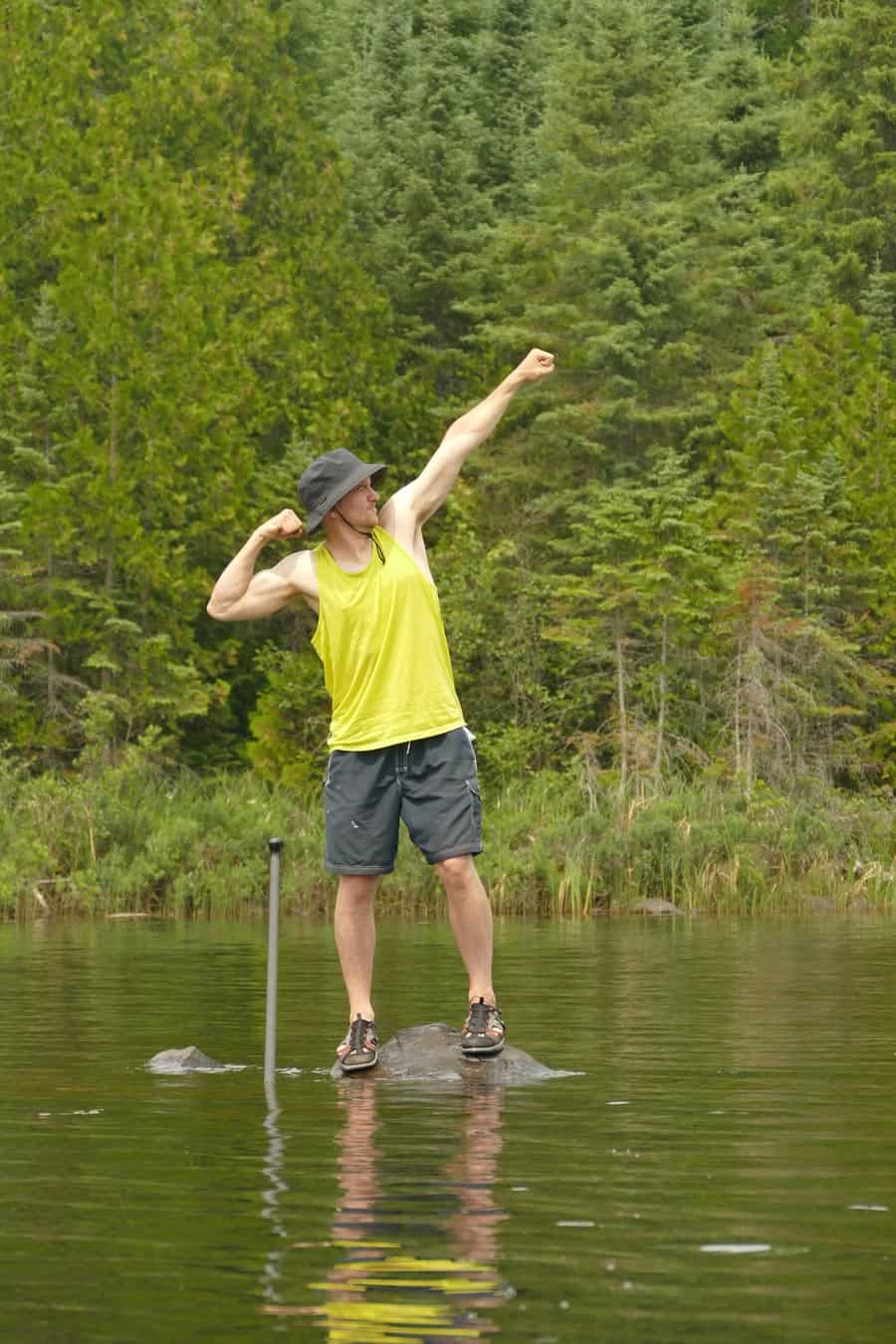 Born in Madelia, MN, to a now 5-generation Minnesota family, Ryan's MN roots go deep.
A painter by day, Ryan founded Life in Minnesota in 2013 with his wife Kelly to chronicle their musings on everything Minnesota. Ryan and Kelly are raising their 7 kiddos in Maple Grove, MN.
When he's not shuttling his kids around to hockey practice, you might find him in the shop working on his leatherwork. Undoubtedly, there will be a family trip to the Boundary Waters Canoe Area every summer, and of course weekends at Grandpa's cabin up north in the summer.