Mm… donuts! When you're craving these tasty treats, I doubt you think of Minnesota. However, surprisingly enough, the North Star state is chalk full of world-class bakeries, serving up a myriad of out-of-this-world donuts of every size, shape, and flavor.
Whether you're a lover of the old-fashioned donut varieties, or crave something a little more unique and trendy, Minnesota has you covered. Here are some of the best donut shops you can visit throughout the state:
Best Donuts in Minnesota to Try Today!
Bogart's Doughnut Co. has exploded in popularity; and for good reason. It started as a single stand at the Kingfield Farmers' Market and has now expanded to include a store-front in South Minneapolis and a kiosk in the Crystal Court. Their newest location is inside St. Paul's Keg & Case.
Part of the appeal of Bogart's comes from the glazes they add to their doughnuts. One of the most popular options is the brown butter glaze. However, the glazes are not to be outdone by their fillings. The real vanilla bean is a year-round favorite. There are also fillings based on seasonal fruits and berries.
Next time you're driving on Interstate 94, make a pit a pit stop at the massive Clearwater Travel Plaza, which is where you'll find Nelson's Brothers Bakery and a bevy of delectable donuts for the whole family.
When you visit this establishment, be sure to come hungry, as they are known for their donuts that are "as big as your face". If you aren't in the mood for a traditional donut, then you should try a scrumptious and fruity fritter donut. We recommend the apple, Strawberry or wild blueberry.
This bakery has many other sweet treats adorning their glass display case. If you can't choose just one, don't worry, you can buy a baker's dozen and try them all!
Hans' Bakery in Anoka has a story just about everyone can get behind. This bakery was originally beloved by many, but had to close its doors in 2013.
New owner Kelly Olsen resurrected the bakery with help from an appearance on Food Network. Despite its national exposure, what truly brings people through the doors is it's unique fare, like the giant Texas doughnuts and "German Beehive" layered, custard-filled pastries.
These treats, along with others have helped to keep the business thriving. She even had to expand to a second location in Blaine.
Thanks to its cinnamon sugar doughnuts, A Baker's Wife is a favorite haunt of Minneapolins. Residents serve these delectable treats on their breakfast tables with regularity.
This bakery doesn't stop with doughnuts. It's tough to find better pies anywhere in the city. These tantalizing treats, along with the shop's decor, have helped to give visitors to the bakery a sense of small-town life, despite being in an urban location.
If you want sweet treats from a sweet family, then you need to head over to Granny Donuts. Beyond the incredibly nice and inviting owners, the doughnuts have been making residents' mouths water for nearly 30 years.
If you want a classic doughnut, head over to this West St. Paul institution today. You'll be glad you did.
You could travel the world over, and be hard pressed to find better donuts than the ones you'd find at World's Best Donuts in Grand Marais. Once you try one eat one of these sweet treats, you'll never want another grocery store or gas station donut again. It's easy to see why they're favorites of locals and tourists alike.
Even if you aren't familiar with the area, this establishment is easy to find, as it's located near the shore of Lake Superior. It's the perfect place for taking a stroll with a donut and a cup of Joe.
Tourists, please take note: If you want to be sure to get a donut from this establishment, you need to visit between June and late September, as the shop closed the rest of the year.
St. Paul is home to Mojo Monkey Donuts, which specializes in "new-school" doughnuts. If you want to check out what this place is all about, be sure to check out their doughnut schedule online.
On Saturdays and Sundays, they serve one-of-a-kind beignets that are made-to-order. But, order early, they only serve them until 1:00 p.m. Other specials at this bakery include the blueberry pancake doughnut, s'mores Bismarck and spicy chocolate cake donut to name a few.
Bloedow's Bakery in Winona has been cranking out fresh doughnuts since 1924. One of their most popular varieties is the classic Bavarian cream. However, they have many options from which to choose, which they rotate on a regular basis.
Their wide variety of delicious delectables has made this bakery stiff competition for Krispy Kreme. Although Krispy Kreme tried to make a name for itself in Winona, they just couldn't make it there, in no small part to Bloedow's
Sleepy V's is an integral part of the Northeast neighborhood. It's popularity stems from their doughnuts. Don't let their diminutive size fool you, though, they're topped with powerfully flavored toppings that make them seem like a bite of heaven.
You can choose a flight of minis, a full-sized classic, a stuffed doughnut sandwich, doughnuts-on-a-stick or a simple box of mixed flavors. If you can't choose, rest assured, you will certainly want to come back time and again to sample everything they have to offer.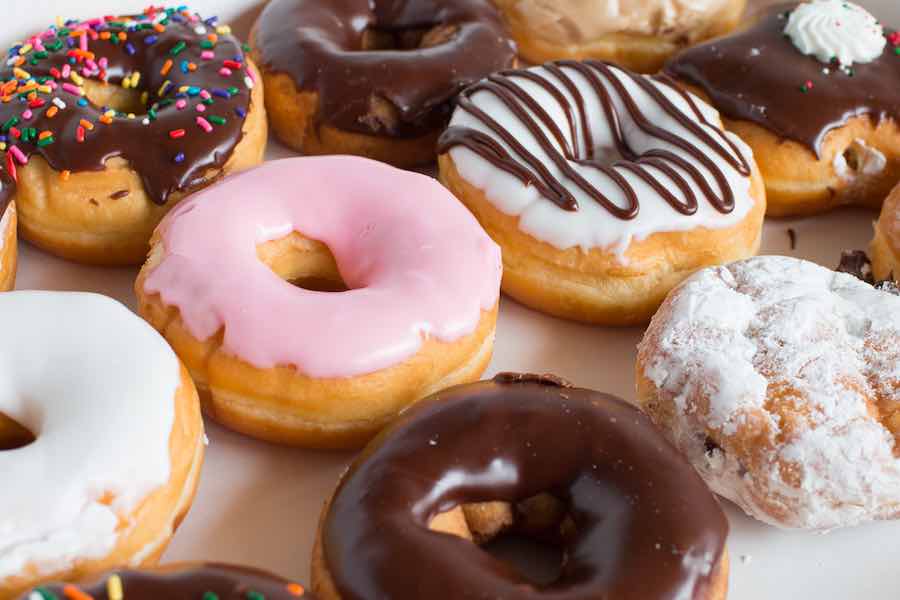 If you crave fried doughnuts in the morning, then you need to make a stop at SugaRush. This bakery specializes in a wide variety of doughnuts that come in all shapes and sizes. So, no matter what your taste buds are craving, you will find it here.
Ha Tien Supermarket knows how to do doughnuts as well as other fried treats. While you're there, you will find cheese danishes, folded creams, fresh-baked rolls, and a variety of other treats.
Cardigan Donuts strives to make sure life is "sweet" for everyone, which is why they are devoted to being an inclusive space for everyone. Since everyone loves doughnuts, this bakery offers a wide range of hand-made options every day.
If you are a dedicated and ferocious sugar fiend, consider participating in their Donut Lab. Doing so will allow you to be on the cutting edge of the world of doughnuts.
As its name suggests, Angel Food Bakery & Coffee Bar offers donuts (and other sweet treats) that are light, airy and simply heavenly.
When you visit, be sure to try the fried dough. It will simply blow you away, or the hilariously delicious donut cake.
Not finding something to please your taste buds at either of the Glam Doll Donuts locations is next to impossible.
With two locations, Glam Doll has been able to impress Minnesota natives with their eclectic selection of unique and fun donuts. However, if you prefer something a little more traditional, they have you covered there as well.
Perhaps the best part, though, is their hours of operation. They are open until 1 am. on Fridays and Saturdays. So, it's the perfect place to stop to satisfy any late-night sugar cravings, especially after a night of bar hopping.
Still hungry? Then continue exploring Minnesota food and drinks for a complete culinary adventure!
About the Author
Latest Posts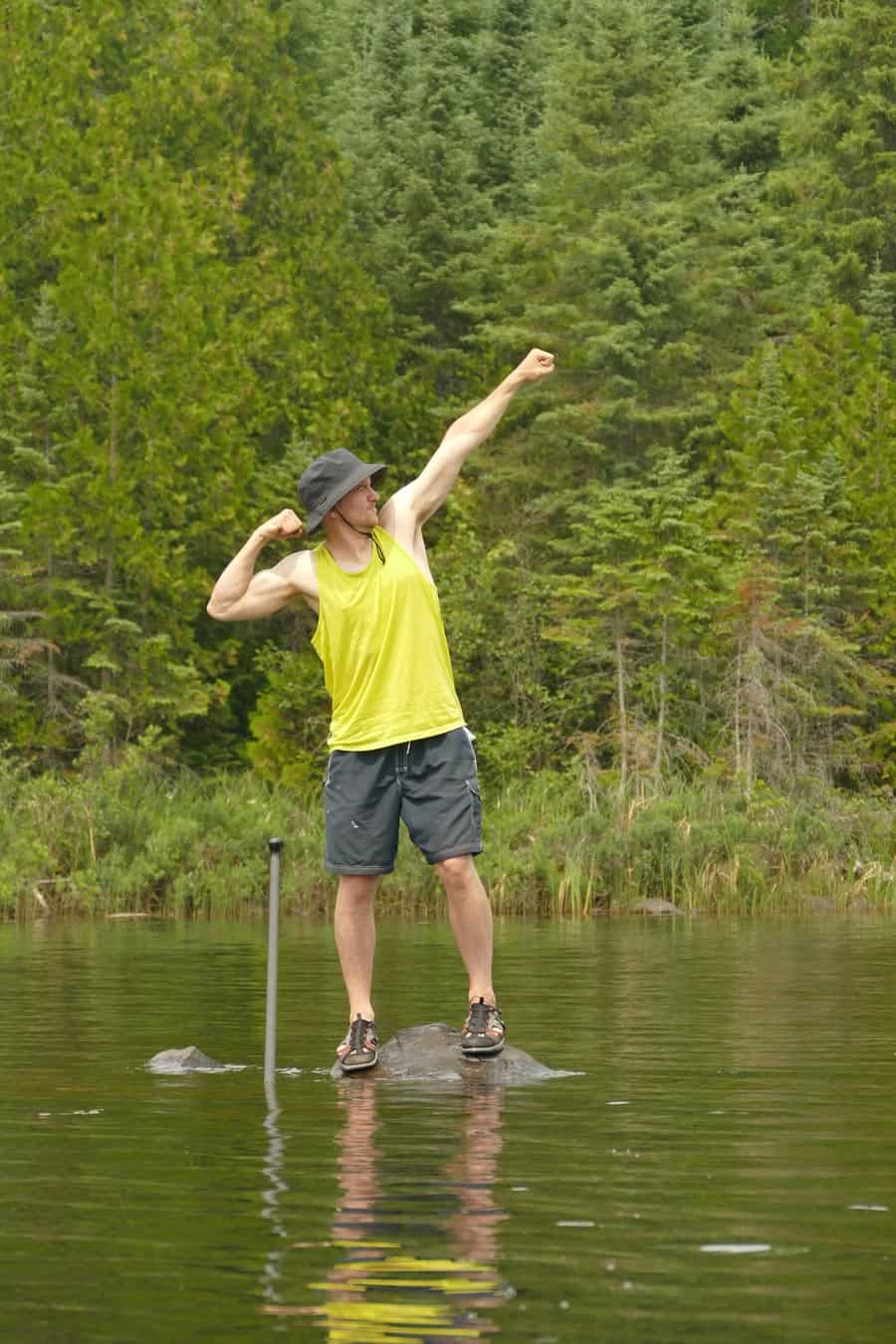 Born in Madelia, MN, to a now 5-generation Minnesota family, Ryan's MN roots go deep.
A painter by day, Ryan founded Life in Minnesota in 2013 with his wife Kelly to chronicle their musings on everything Minnesota. Ryan and Kelly are raising their 7 kiddos in Maple Grove, MN.
When he's not shuttling his kids around to hockey practice, you might find him in the shop working on his leatherwork. Undoubtedly, there will be a family trip to the Boundary Waters Canoe Area every summer, and of course weekends at Grandpa's cabin up north in the summer.