Take in the welcoming, sweet smells of Lilac, or the fresh, crisp air resonating from Lake Superior, as well as the distinct aromas from the wildflowers, stretched across the land as you visit beautiful Minnesota in the summertime.
With an abundance of summer fun-filled activities and temperatures around the 80's most days, many locals and tourists take full advantage of the months of June, July, and August.
While many enjoy loading up the family and heading toward the cabins on some of the best lakes in Minnesota, others find summer days packed full of adventures while visiting some of the thousands of lakes and rivers throughout the state.
From fishing, to swimming, to water sports galore – there is sure to be something for everyone. Minnesotans love being outdoors and in the waters.
Most people are familiar with the claim of Minnesota as "the land of 10,000 lakes". However, did you know that there are over 11,842 Minnesota lakes according to the Department of Natural Resources? That's right! In fact, with 90,000 miles, Minnesota has more shoreline than California, Florida, and Hawaii combined.
Out of all these lakes the Great Lakes make up the largest continuous flow of fresh water. Another interesting fact is that there are only four counties in which there are no natural lakes.
With so much water, it is no surprise that lakes play an important part in the economy. Not only do the Minnesota Lakes define a strong history, but they also strengthen the livelihood of many Over 3.5 million people visit Lake Superior shores every year, which brings in more than 1 billion in revenue to the state. The lakes also help to create over 20,000 support jobs thanks to the North Shore tourism.
If you are planning to visit during the exciting summer months, then why not explore some of the best lakes in Minnesota.
Here Are The Best Lakes in Minnesota:
1. Lake Superior (Cook County)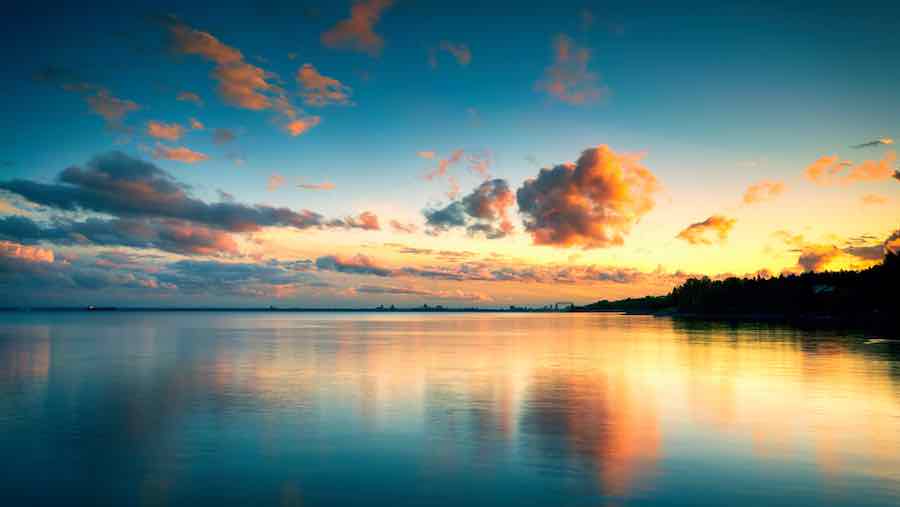 As one of the world's largest freshwater lakes, this lake provides a great location for clear waters and magnificent views. Its surface is 31,700 square miles and holds enough water that could flood out all North and South America in a foot of water.
The shoreline stretches 1,826 miles and is 1,332 feet at its deepest spot. There are over 350 shipwrecks and a lot are accessible to recreational divers. The Lake Superior basin is home for many animals and the Gunflint Trail is a wonderful place for the bird watcher and has many other species within its flight pathway.
Family- friendly activities include taking a cruise, enjoying the sandy beach area, fishing, hiking, or check out a lighthouse.
2. Big Sand Lake
Are you looking for clear water, sandy beaches, while being surrounded by trees? Then Big Sand Lake may just be your spot. This 1,600-acre lake is in the beautiful Northwest part of Minnesota.
With only two lodges along the shorelines, this destination is more popular with the locals than with tourists. Here you may discover the lake is somewhat quieter, however, there is still plenty to enjoy. From waterskiing, knee-boarding, and jet skiing – this is an excellent place to bring the entire family for some summer fun.
3. Rainy Lake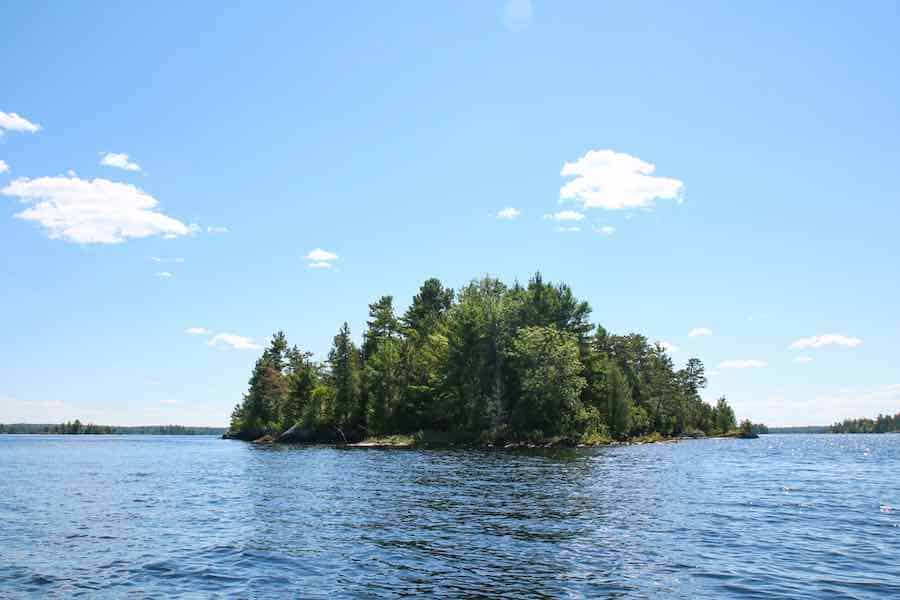 With around 360 square miles of surface area, the Rainy Lake borders between the United States and Canada. It provides hydroelectricity for both locations.
The deepest part of this amazing lake sits 160 feet deep. Popular recreational activities for the area include fishing, Voyageurs National Park, as well as a few winter sports. This is a great family spot for those warm summer days.
4. Boyer Lake
This Deckner County lake consists of 383 scenic acres. It has many small islands, bays, and peninsulas. This lake is the perfect location for canoeing, kayaking, fishing, and walking the forested shoreline.
It also has public boat access off the highway and a boat ramp. There is a dam that serves as a flood control and the trees are a beautiful array of colorful orange, gold, and red during autumn.
5. Burntside Lake
This 7,319-acre lake is in Saint Louis County. Fishermen can find an abundance of Bluegill, Golden Shiner, Green Sunfish, Lake Trout, Rainbow Smelt, Rock Bass, Yellow Perch, Walleye, and much more.
There are a couple of resorts along the shoreline with log cabins that were built in the early 1900s. These would make for the perfect get-away from every day busy routines. The lake also has over 100 islands. The deepest point in this lake is 126 feet.
Popular activities often seen here include boating, swimming in the crystal-clear waters, fishing, hiking, and more. This would make for an absolute must adventure for anyone visiting the area during the hot summer.
6. Clamshell Lake
In central Minnesota, many families can find the sparkling waters and sandy beach of Clamshell Lake, which is also known as Whitefish Chain of Lakes. The surface stretches for over 189 acres and has a maximum depth of 44 feet. The shoreline is covered with hardwood pine.
This location is packed with tons of summer family-friendly fun. Many visitors can be seen enjoying paddle boats, kayaking, boating, horseback riding, canoeing, or exploring the various islands throughout the waterway.
For fishermen, this lake provides a variety of crappie, walleye, as well as large and smallmouth bass. Anglers can find catches around 21 inches and other fish to include hybrid sunfish, brown bullhead, tullibee, yellow bullhead, white sucker and more.
Spend a few nights in one of the many lakeside vacation rentals or explore Paul Bunyan State Trail that is only four miles away.
7. Clearwater Lake
Located in Wright County, this 3,158-acre lake is around 73 feet deep. The shoreline has been popular with development and provides excellent recreational activities such as tubing, wakeboarding, fishing, canoeing, kayaking, and boating.
Anglers can expect to find various fish that include Rock Bass, Walleye, Northern Pike, Pumpkinseed, Largemouth Bass, Green Sunfish, Yellow Bullhead, Bluegill, Black Crappie, Carp, and much more.
8. Crane Lake
Find your summer fun and adventures at the family-oriented Crane Lake. From fishing, canoeing, hiking, golfing, bird watching, paddling, snorkeling, star gazing, checking out the variety of wildlife, and swimming – there is always something going on.
This 3,088-acre lake can be found 28 miles northeast of Orr, Minnesota. Enjoy seclusion within the wilderness as you are surrounded by endless explorations of cliffs, trees, trails, and waterfalls. The deepest point of the lake is 80 feet deep. It also forms a boundary with Voyageurs National Park along its northern shoreline.
9. Cross Lake
If you are seeking that charming and modern touch, why not visit Cross Lake. This popular recreational location is part of the Whitefish Chain of Lakes that connects 14 lakes within the central part of Minnesota. Here you can enjoy camping, vacation rentals, and outdoor activities such as fishing, swimming, boating, and much more. There is a play area for children, a public boat ramp, beachfront for the swimmers, and picnic areas for your entire crew.
10. Andrusia Lake
As part of the Cass Chain which includes a chain of eight lakes, helps make up the headwaters of the Mississippi River. There are two dams on each side that aid in the control of the water level. This natural lake offers many recreational activities to include both fishing and boating.
Adventurists can also enjoy hiking, mountain biking, and taking in the various types of wildlife by visiting the Chippewa National Forest which is only a few miles from the lake.
11. Farm Island Lake
Farm Island Lake, which received its name after the larger of three islands within the lake, was once occupied by Ojibwa Indians. This lake has over 2,000 acres that provides two public boat access points and is large enough for many different water sports. There are two resort style lodges along the shoreline.
This destination is an excellent choice for many anglers as it is best known for its walleye population – which attracts fishermen from all over.
12. Granite Lake
This delightful, natural lake stretches over 353 acres and is in Wright County. While its landscape is quite peaceful and luring to many wildlife creatures, it also provides the perfect opportunity for many popular outdoor activities like boating, fishing, sailing, and other water sports.
13. Gull Lake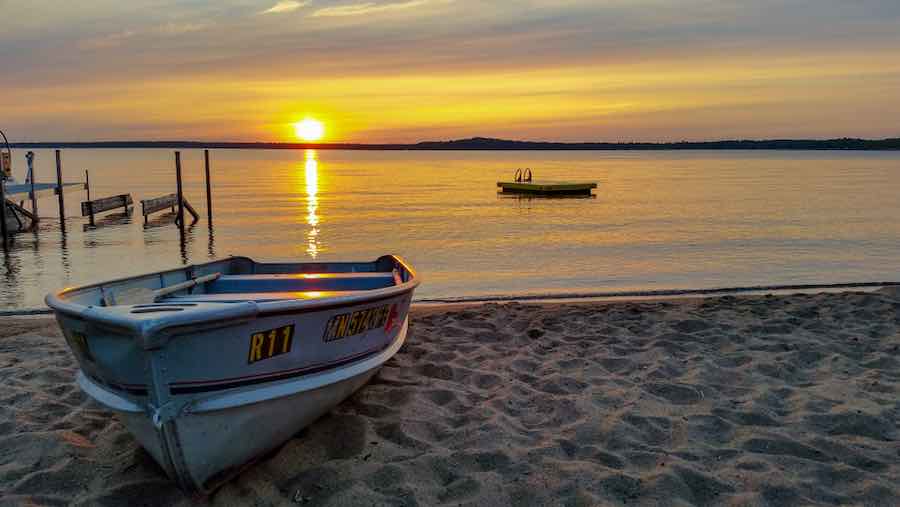 If you are looking for more of a tourist scene then you may want to check out another one of the best lakes in Minnesota, Gull Lake. This 10,000-acre lake is in Central Minnesota and a part of the Brainerd Chain. The water here creates the perfect scene along the forty miles of shoreline.
This lake provides an active range of recreation such as camping, hiking, fishing, kayaking, swimming, lounging along the beach, checking out the prehistoric burial site near the dam, or visiting the visitors center. With twenty golf courses surrounding the lake, this destination may be a golfer's dream.
14. Lake Elmo
On the eastern side of St. Paul, you can find Lake Elmo. As one of the cleanest lakes near the city, this lake is a hot spot for those seeking a day full of swimming, paddling, fishing, kayaking, canoeing, or boating.
Located on a portion of the shoreline is the Lake Elmo Park Preserve, where you can enjoy campgrounds, a boat ramp, an archery range, a variety of trails where you can hike or bike.
14. Lake Elmo
This large lake stretches over 7,000 acres and is located in Central Minnesota. For those who are seeking outdoor adventures, this popular location is full of energy and activities such as kayaking, skiing, sailing, paddle boarding, and other water sports.
Along the shoreline, you will see two small towns that provide camping, a marina in Hobo Park, festivals, bass fishing tournaments, and places where you can purchase supplies.
16. Lake of Changing Colors
Deer Lake, nicknamed Lake of Changing Colors, is in Itasca County. This region was originally occupied by the Ojibwe people, then settled by fur traders and loggers.
The lake contains a strong mineral content that creates a unique prism of blue and green colors. Some visiting the lake enjoy island hopping between the twenty-five islands that lay throughout the lake.
17. Little Boy Lake
If you are looking for a lake that provides year-round entertainment, then Little Boy Lake may just be your destination. With activities for all ages, Little Boy Lake makes one of the best lakes in Minnesota.
Visitors come from all around to enjoy a wide range of water fun and sports which makes for a magnificent and exciting experience. This lake is more than 1,300 acres in the northern portion of Minnesota.
18. Pelican Lake
For a traditional vacation spot why not try Pelican Lake. This 8,000-acre lake provides ample room for numerous activities that include most any water sport you can think of.
This includes boating, paddle-boarding, canoeing, wakeboarding, skiing, a 2-hour cruise in a 100-passenger paddle-wheeler, or just enjoy a ride around the lake in a pontoon.
19. Pickerel Lake
The Pickerel Lake is a gorgeous 300 acre that is in the northwestern part of Minnesota. Stocked with a variety of fish such as walleye, this scene has become popular with many fishermen. Visit exhibits in the interpretive center or adventure through one of the many trails at the nearby Itasca State Park.
20. Big Trout Lake
This popular fishing lake is in Central Minnesota and runs along the end of the Whitefish Chain. Big Trout Lake is filled with an array of fish like trout, bluegill, crappie, largemouth bass, smallmouth bass, and much more.
Boats can launch from the east side of the lake or from the channel to Lower Whitefish. Many visitors enjoy swimming, tubing, boating, skiing, kayaking, and other water activities.
21. Ten Mile Lake
Go deep at Ten Mile Lake. This hot spot is very popular with snorkelers and divers. As one of Minnesota's deepest lakes, scuba lovers can experience the ultimate dive with the lake's deepest point reaching 200 feet. It also expands across more than 5,000 acres.
Ten Mile Lake is one ultimate best pick when it comes to summer lakes in Minnesota. From sport fishing, diving, camping, water sports, and cabin rentals there is something for just about anyone. Ten Mile Lake is located near the town of Hackensack in northwest Minnesota.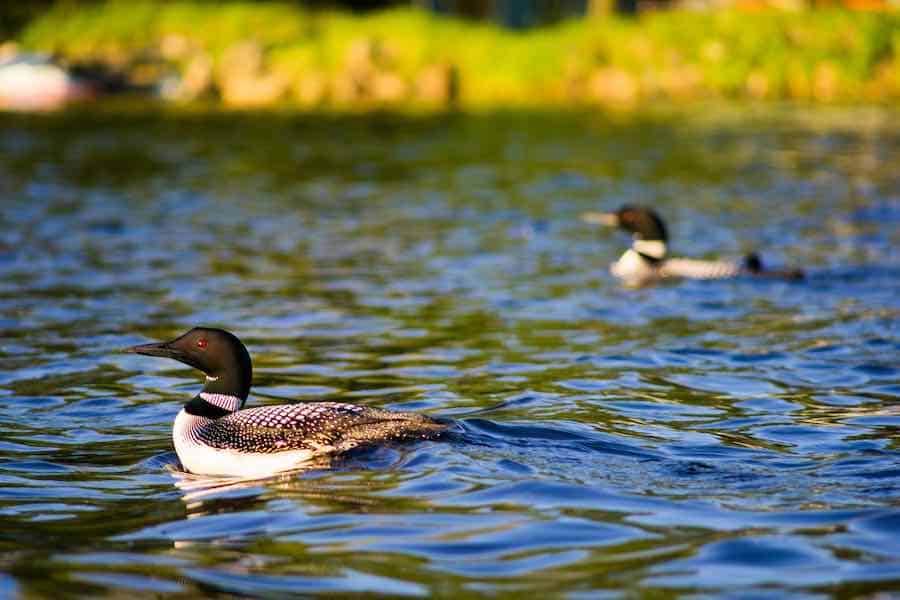 There is no doubt that Minnesota is a great place to explore. With so much to do and plenty of lakes to choose from, summer lakes in Minnesota are sure to provide an abundance of opportunities for fun in the sun.
Can't get enough of Minnesota lakes? Then keep living the Minnesota lake life with the help of my info posts and guides!
Ready for more Minnesota advice, info, and guides? Whether you're a local or a passerby, discover the best of Minnesota that our great state has to offer!
About the Author
Latest Posts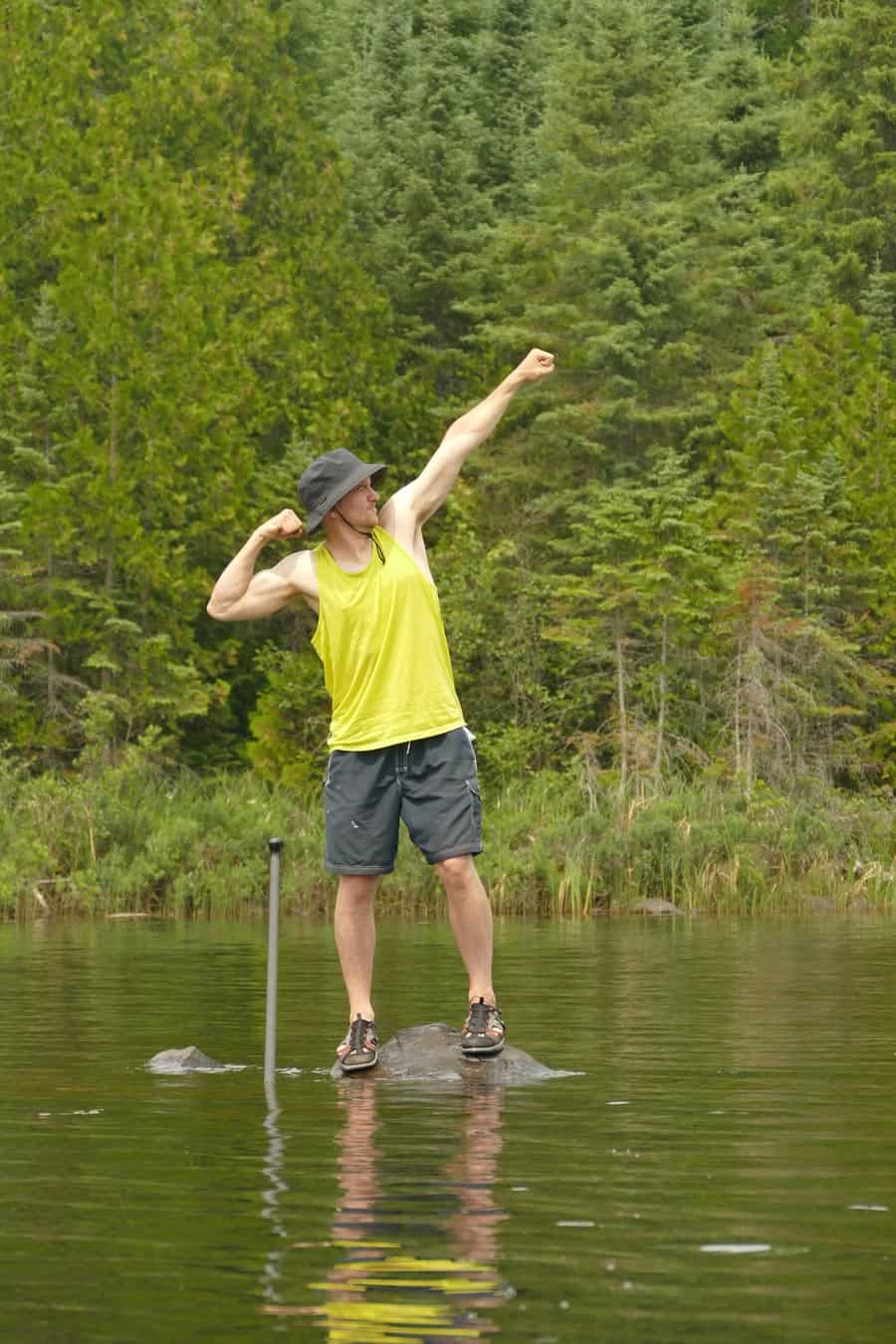 Born in Madelia, MN, to a now 5-generation Minnesota family, Ryan's MN roots go deep.
A painter by day, Ryan founded Life in Minnesota in 2013 with his wife Kelly to chronicle their musings on everything Minnesota. Ryan and Kelly are raising their 7 kiddos in Maple Grove, MN.
When he's not shuttling his kids around to hockey practice, you might find him in the shop working on his leatherwork. Undoubtedly, there will be a family trip to the Boundary Waters Canoe Area every summer, and of course weekends at Grandpa's cabin up north in the summer.