Golfers everywhere are looking for their next great game. Get in the swing of things with our list of the best golf courses in Minnesota. Grab your sticks and get out for an adventurous round at one or more of these wonderful courses. Many of these courses are private and require membership to play. However, most have member guest privileges and when you are looking for just the right course to join, you should be able to join in for a trial round.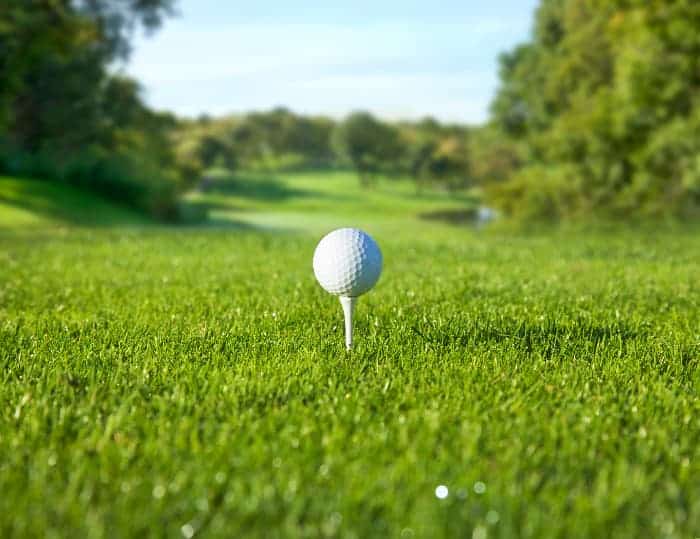 Our list is presented in no particular order and is offered for your enjoyment. We strongly recommend getting out and exploring all the wonderful Minnesota golf courses available for your golfing pleasure.
1. Hazeltine National, Private Course
Hazeltine National is the 2024 site of the U.S. Amateur Championship and the 2029 Ryder Cup. This is Hazeltine's second time to be selected as the Ryder Cup host, so you know you are in for a special round when you play here.
The Course opened for play in 1962 and has hosted numerous championship matches including the 1991 U.S. Open Championship, 1966 and 1977 U.S. Women's Open, and the 1970 U.S. Open.
Playing a round on Hazeline National is offers an opportunity to test your aim threading the challenging fairways. As you navigate the pristine 18-hole course, you will be experiencing the walk many great golfers have walked before you. Exploring this championship Course is a must for any Minnesota golfing enthusiast. Time to grab your bag and explore world class golfing.
2. Interlachen Country Club, Private Course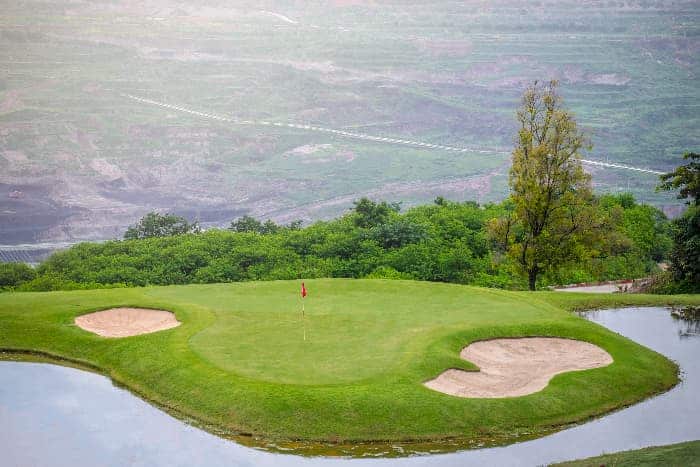 Interlachen Country Club is a member's only club that offers a challenging 18 hole play at 6,981 yards from the black tees.
The Donald Ross designed classic course has been home to the 1993 Walker Cup, the 2002 Solheim Cup, the 2008 U.S. Women's Open, and the unforgettable 1930 U.S. Open when Bobby Jones won and began his journey as one of the greatest players in golfing history.
Interlachen Country Club will always hold the title of one of the best golf courses in Minnesota. You certainly need to give this beautiful course a go. As golfing professionals have found the course challenging, including the great Jones, you too will enjoy the thrill of making a tricky putt on these perfectly manicured greens.
3. The Minikhada Club, Private Course
Grand and stately, the Minikhada Club has a long-standing of golf tradition. The club was established in 1898, the private club holds to traditional golf club policies regarding rounds of play and attire.
If you want to experience an excellent golf club, join a member and set off on a memorable round of golf. Playing a round of 18 hole golf at Minikhada will be one of your memorable golf experiences, The exclusive resort is perfect for the professional looking for an outdoor adventure and a spot to conduct high powered business transactions.
4. White Bear Yacht Club, Private Course
More than just a yacht club, White Bear offers a members only golf club program that is definitely worth investigating. The Willie Watson/Donald Ross designed course will test your drive and challenge your chips. Golf Digest recently ranked White Bear as one of the best golf courses in Minnesota.
The club has a no tee time policy, so you can just head over to the starter shack and tee off. Perfect for no waiting, spur of the moment play time. Whether you want to sail away or tee off, White Bear Yacht Club is the place to be. Members enjoy exclusive access to all the wonderful amenities offered at this private club.
5. Northland Country Club, Private Course
At Northland County Club they have been swinging clubs for over 100 years, so you know they have a great idea what a round of golf should be like. Recognized as one of the best golf courses in Minnesota, Northland is a Donald Ross course that will have you enjoying a challenging round.
The views of Lake Superior as you round a turn will have you struggling to focus on your shot and not the gorgeous vistas. If you are looking for a club to join, Northlands has lots to offer their members, particularly great golf. When you are ready to explore the world of challenging golf with all the first class amenities, Northland County Club has the answer.
6. Minneapolis Golf Club, Private Course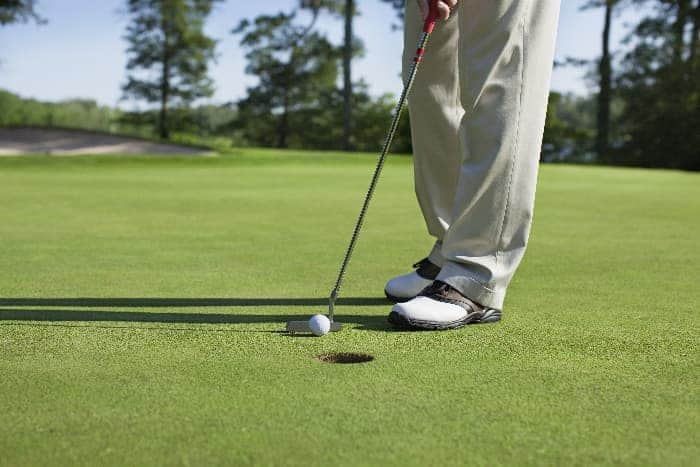 The Minneapolis Golf Club is a private course designed by Willie Park, Jr. and Donald Ross. In 2020 the course turf was completely replaced with pure bent grass for an improved playing surface that will improve your short and long games. Undulating fairways, and ball grabbing traps give the Minneapolis Golf Course a challenging aspect that you will love to experience.
When you are focused on joining a great gold club, look no further than Minneapolis Gold Club. The private club atmosphere creates a camaraderie where you can relay each hole shot by shot with friends that understand your joys and your anguish over each shot.
7. Windsong Farm Golf Club, Private Course
The private Windsong Farm Golf Club is all about golf. Designed by John Fought and Tom Lehman, Windsong is a golfers golf course. Beginners will enjoy the beautiful views and charming ambiance. Seasoned golfers will find the course's challenging hole play a test of their golf prowess.
Golf, golf, and more golf is what you will find at Windsor Farm Golf Club. Join your fellow golfers as you travers the beautifully maintained course in search of the elusive hole in one!
8. Spring Hill Golf Club, Private Course
At Spring Hill Golf Club members enjoy a traditional private club that is dedicated to the pursuit of that little white ball. The classic course and unassuming clubhouse represent a timeless community of golfers who are solely interested in the challenges of the wonderful game of golf.
The fellowship of dedicated golfers who are seeking to hone and perfect their game make up the majority of members at this beautiful course. Get outdoors and enjoy Mother Nautre's gifts as you pursue the desire to improve your long and short game.
9. Giants Ridge, Public Course
Golf at Giants Ridge is just one of the many activities offered at this Minnesota resort. With two courses, The Legend and The Quarry, you can enjoy public golf at one of the best golf courses in Minnesota. After your round, visit the 19th hole at the Wacootah Grille and take in the views of the course and Lake Mine.
Giants Ridge offers play package so you can get out and play both courses, all 36 holes in one day. Now that's a golf outing!
when you are in search of a great golf outing with friends Giants Ridge offers world class play for the average golfer who wants to experience excellent golf without the pressure of joining a private club. You will find yourself with like minded players who just want to explore the great outdoors and hone their skills.
10. Somerset Country Club, Private Course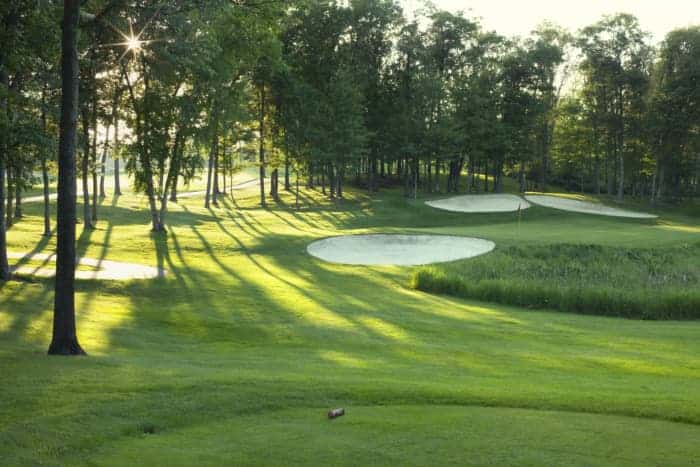 When you golf at Somerset Country Club, you will be experiencing some of the best private club golf in Minnesota. Meticulously maintained fairways and greens away your every shot. The landscaping and care of Somerset is first class.
11. The Wilderness at Fortune Bay, Public Course
The Wilderness at Fortune Bay is a stunning public course attached to a fun resort. Play 18 then relax at the resort casino for a great golf and stay getaway. Stay at their resort or in the RV park, spend the weekend golfing, boating, gambling, and having a great time exploring one of the best golf courses in Minnesota.
Getaways are the ultimate adventures for golfers everywhere. It's time to gather all your golfing friends and explore a golf getaway like no other.
12. Madden's on Gull Lake, Public Resort Course
When you tee off at The Classic at Madden's on Gull Lake, you have the opportunity to experience one of the best golf courses in Minnesota. The resort offers lakeside vacationing at it's finest, with all the outdoor activities your heart desires. Explore their four courses: Pine Beach East, Pine Beach West, The Classic, and Social 9 for a total of 63 different hole opportunities. Whatever your golf level, you will find the course to challenge your swing at Madden's.
Golf resorts are the most relaxing way to enjoy some time with your golf buddies and work in your game. Whether you need short game practice or long drive repetition, getting away with a gang of like minded friends is the best way to love your gold game. Grab your sticks and get out and have fun!
13. Golden Valley Country Club, Private Course
The championship course at Golden Valley Country Club is an oasis just outside downtown Minneapolis. Designed by A.W. Tillinghast, the par 73 course will challenge your swing and ball placement.
14. Rochester Golf & Country Club, Private Course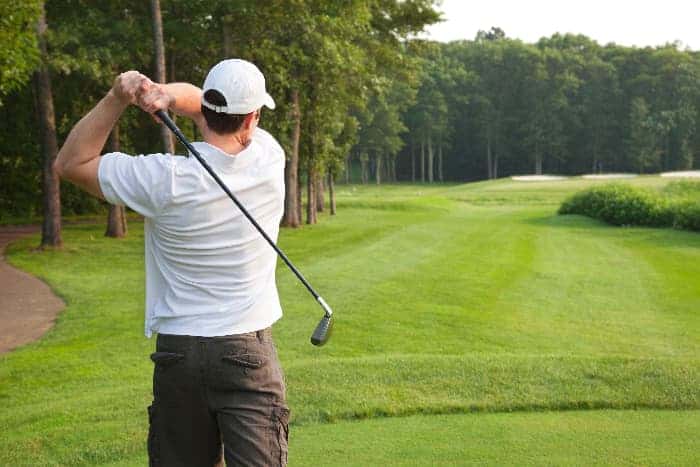 The Rochester Golf & Country Club offers players a classic course with challenging play and beautiful views. If you have a chance to play this pretty private club designed by A.W. Tillinghast, take it. You will love every minute of play.
15. StoneRidge Golf Club, Semi- Private Course
The StoneRidge Golf Club is a semi-private course offering a Bobby Weed designed course. The long yardage of 7,205 yards warns you the challenge awaits. Beautiful undulating greens and strategically placed water hazards and bunkers make this course a challenge for the golfers of all abilities.
16. Breezy Point Resort, Public Resort Course
Breezy Point Resort is the best spot to play and stay for your golf extravaganza. With three courses to choose from, the Deacon's Lodge Golf Course, Whitebirch Golf Course, and Traditional Golf Course, you will find a course that will challenge your approach and fine tune your chips.
Conclusion
We hope you enjoyed our list of the best golf courses in Minnesota. Here at Minnetonka Orchards we pride ourselves in bringing the best Minnesota has to offer for your reading enjoyment. Bess sure to checkout these wonderful courses and get out and explore the great state of Minnesota.
Love spending time outside? Then discover the Minnesota Outdoors to continue learning new ways to reconnect with nature!
Ready for more Minnesota advice, info, and guides? Whether you're a local or a passerby, discover the best of Minnesota that our great state has to offer!
Looking for some warm weather recommendations? Discover spring and summer in Minnesota for best destinations, travel recommendations, small (and big!) town events, and more!
Looking for more autumnal activities? Then visit our Minnesota Fall page to find inspiration for sweater weather fun!