A day at a Winery or Vineyard, sipping some refreshing and tasty wines while taking in the scenic views, is something that many people don't get to do often.
Depending on where you live, you may not have access to these locations on a regular basis, but lucky for Minnesotans, they are surrounded by some of the most beautiful Wineries and Vineyards that make some of the best-tasting wine in the midwest.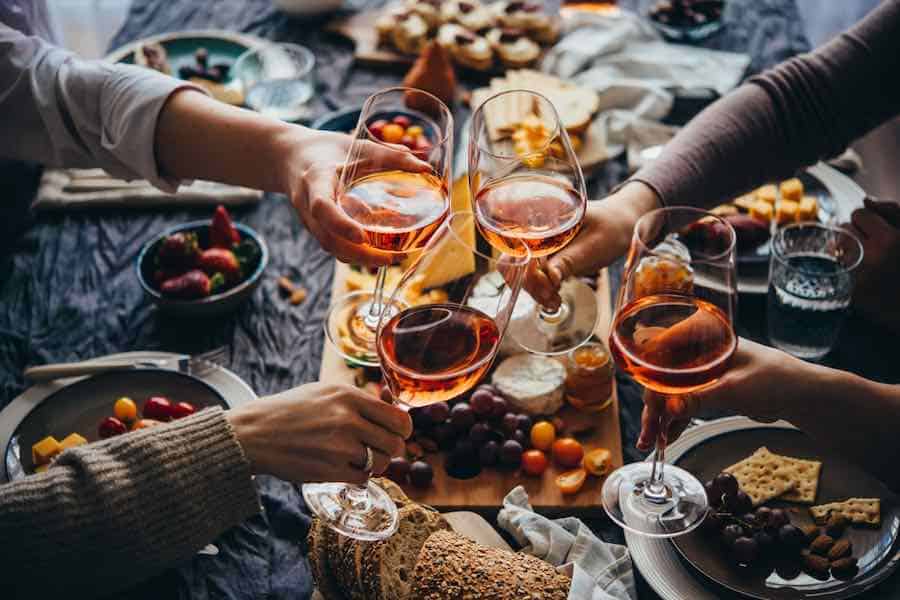 If Minnesota is in your travels this year, and you really can't decide between all of them (I totally get it!) Here are the top 10 Best Wineries in Minnesota!
1. Parley Lake Winery (Waconia, MN)
Located just minutes from the Minnesota-St. Paul airport, Parley Lake Winery is easily one of the best wineries in Minnesota. It was established in 2008 by two couples who developed a deep appreciation for delicious wine and how it's made.
Just by chance, they all happened to meet while enjoying paddle tennis and their love for winemaking and grapes created a bond that would lead to the opening of this amazing winery. Parley Lake Winery has won more than 50 gold medals in international wine competitions, making this one of the top wineries you should definitely check out in Minnesota.
The variety of wines is very diverse, from white wines and sophisticated reds to limited-edition wines that they offer. The fresh grapes grow on their estate and are hand-picked for wines that are created to perfection.
While you are there, you could also become a member of their Goddess of the Grapes Wine Club so you can enjoy the perks like a 15% discount on Wine Club orders, 15% discount on additional wine purchases from their tasting room, 20% discount on additional case purchases from the tasting room and 10% discount on any Parley Lake Winery merchandise.
You will also gain first access to new wines and special releases and be able to attend invite-only events with other Wine Club members.
2. Cannon River Winery
Our second pick for the best wineries in Minnesota is Cannon River Winery.
Tucked in the hills of Minnesota's Sogn Valley, Cannon River Winery and Vineyard sits on 40 acres of land where they have created amazing wines.
The quality in its production exudes a commitment to excellence in every new wine they create. The winery isn't far from Rochester and the Twin Cities, so if you are in the area, don't hesitate with marking this down on your list of "Definitely Have to Do's."
This historic working winery has so much to offer, including exploring the vineyard and winery where all of the wine is made, enjoying live music, creative merchandise, and even a breathtaking venue for weddings, parties, and other special events.
You can also join their Crew Club Membership, which includes a 20% discount on all purchases the day you join, 10% off the rest of your purchases after that, once a year tasting for 6 people, tasting for 4 during your birthday month, quarterly pick-up parties with 20% off all purchases and so much more.
Book a reservation today and enjoy the beautiful scenery while sipping on award-winning wines, like their 2014 Cannon River Winery Family Reserve Red.
Then travel over to the antique bar where you can test your palate with a wine tasting of any of the other wines they offer. Their passion for creating the highest quality wine is evident in every sip.
3. Crow River Winery (Hutchinson, MN)
Another of the best wineries in Minnesota is Crow River Winery.
Enjoy the hand-crafted wines in the gorgeous Crow River Winery Tasting Room, and then travel outdoors where the vineyards will take your breath away.
Nestled in Hutchinson, Minnesota, in the middle of the Crow River Watershed, you can enjoy amazing wines, live music, yoga, a delicious bite to eat, and more. If you are planning a special event or a wedding, consider this setting for an event you will never forget.
Crow River also hosts exclusive wine tastings and tours of the winery and vineyards for an awesome experience your whole crew will enjoy.
Book a reservation for a tour or wine tasting, accompanied by a delicate dish in the tasting room to top of your amazing trip to Crow River.
One of the most unique aspects of the winery is the Luce Line Trail, where you can take a leisurely ride and follow the gravel trail directly to their front door! Stop in for a glass of wine before you continue on your journey exploring the Minnesota prairie region.
4. Four Daughters Vineyard & Winery
The Four Daughters Vineyard & Winery estate is home to their elegant tasting room, operational winery, and cidery, where their masterpieces are created.
Near Rochester, this vineyard and winery have so much to offer in rural Southeastern Minnesota. It is home to their award-winning wines and Loon Juice Hard Ciders, where they are committed to their guests' experiences.
What grew from a family farming tradition was the owners and their four daughters working together to create this exceptional winery and its wines on the 6-acre family vineyard.
One of their proudest achievements was being asked to be the Official Provider for the Sundance Film Festival in 2016.
They won the Minnesota Governor's Cup at the 2012 International Cold Climate Wine Competition and took home the "Best of Show" award for having one of the top white wines, among numerous other awards and recognitions.
Because of their dedication to excellence when it comes to their wines, Four Daughters is widely known and well respected.
5. Millner Heritage Vineyard & Winery
Whether you take a trip for a tour of the winery, live music, or delicious food, it's a guarantee you will have a great time. there is always something going on at Millner Heritage Vineyard & Winery, such as the paint and sip classes they offer, to enjoy their unique wines with friends. In their 9 acres of grapes, they grow 8 different varieties that add a level of elevation to their wines.
One of the unique things about Millner Heritage is the modern equipment in their winery, where they create their masterpieces. The wines range from Dry to Sweet, with everything in between, for a total of 15 labels they carry at any given time.
There's nothing better than a Saturday afternoon wine tasting with friends, and for only $5.00 for 7 samples and $8.00 for 12 samples of their award-winning wines, you really can't go wrong!
6. Schram Vineyards, Winery & Brewery (Waconia, Minnesota)
Waconia, Minnesota, is the home to Schram Vineyards, Winery & Brewery. You will love the scenic view from the outside seating location while you enjoy some of the best hand-crafted wine and beer.
You could book a reservation for a Vine and Wine tasting or try out their traditional yoga in the vineyard, followed by a delicious happy hour cocktail to start off your Sunday Funday right.
If that doesn't interest you, enjoy relaxing with a delicious beer or wine while playing some bocce ball alongside the vineyard. You could even host a private event on-premise for a truly memorable experience.
Schram has both wine and beer clubs to allow its members exclusive access to their newest recipes and enjoy the wonderful experience of being part of the Schram family.
They hold a 4-year title for being voted "Best Winery" and are committed to striving for the quality and excellence in their wine production to set them apart from the rest.
7. Saint Croix Vineyards
If you aren't familiar with Cheese and Chocolate Weekend, Red, White & Sangria, or Wine Meets Art Festival, then you aren't hanging out in the right places.
St. Croix Vineyards knows everything about those events and so much more, so stop by and take it all in. Founded in 1992, Saint Croix Vineyards sits on one of the most beautiful vineyards you could ever see.
They take pride in their ability to provide quality wines to their customers on a consistent basis. They have been creating some of the best wines for over 27 years, and there's no stopping them any time soon.
The character in the restored barn where their tasting room is located gives a feeling of comfort, roots, and relaxation while you enjoy one of their many award-winning wines.
They have won numerous prestigious awards and international championships, including the top prize in the 2015 International Cold Climate Competition.
You can also pack your own picnic lunch and enjoy it amongst the ambiance of the beautiful vineyards and rustic surroundings.
Book your wine tour event right away, so you don't miss out on this beautiful season, and be sure to stop in on Saturdays in August for live music and a great time.
For a more upscale experience, if that is what you are looking for, Alexis Bailly Vineyard might be the perfect spot.
Alexis Bailly Vineyard offers service outdoors for anyone who wants to enjoy a picnic on the lawn of the Vineyard or stop in for curbside pickup.
The Winery and Tasting Room at Alexis Bailly Vineyard is open for visitors on Saturdays only from January until the end of March, and then from April through December, they are open Fridays, Saturdays, and Sundays, except on major holidays.
Known as Minnesota's original Winery, their vineyard was the first vineyard planted in all of Minnesota, and it continues to be passed down through generations.
In 1978, they released the first wines ever to be produced with 100% Minnesota-grown grapes, which is something they will always be proud of.
Alexis Bailly Vineyard's Voyageur Red Wine was voted "Best Wine in MN" by Minnesota Monthly in 2012 and remains dedicated to their wine and the wonderful people who drink it (that's you!).
9. WineHaven Winery & Vineyard
Another Vineyard of firsts is WineHaven, which was Chisago County's first estate winery when it opened in 1995.
The family-owned vineyard has been passed through generations for years and has perfected the art of growing unique grapes you can only get at Winehaven. You can't miss the opportunity to sample some of their wines made with these exclusive and unique grapes, fresh off the vines.
Cozily placed between three Minnesota lakes and surrounded by beautiful scenery, you can explore WineHaven's 50-acres from an authentic horse-drawn carriage and then stop at one of the food trucks for a bite to eat.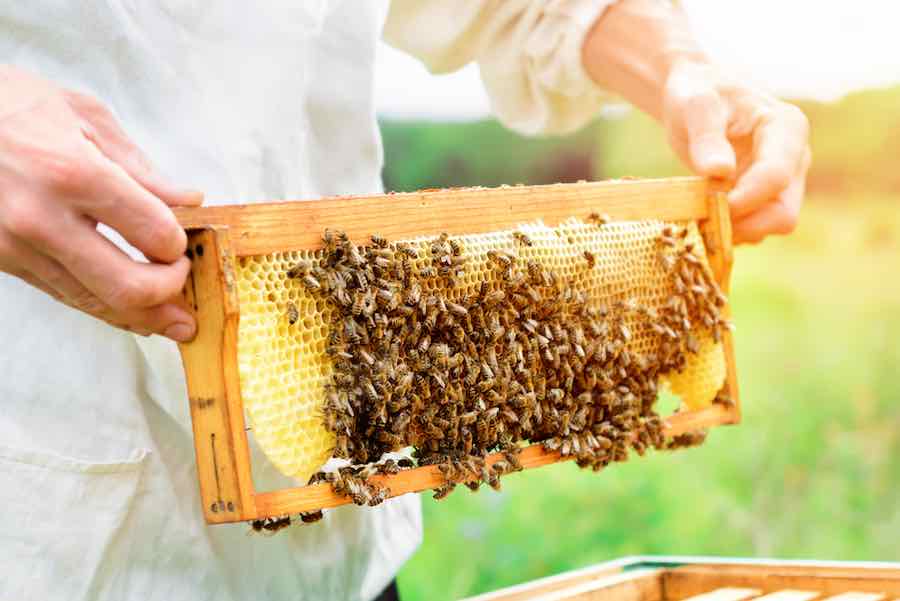 One unique aspect of this location is that they also make various flavors of honey from their honeybee hives that have been made with experience and perfection over the last 40 years. You can even take a virtual tour from their website that will show you what honey-making is all about.

10. Carlos Creek Winery
Last but not least of the best wineries in Minnesota is Carlos Creek Winery. Carlos Creek Winery prides itself on its ability to have a good time and make sure everyone else around them is doing the same.
In beautiful Minnesota Lake Country, this Winery has exciting events, including live music, festivals, and so much more. You can also schedule events or have your dream wedding at Carlos Creek; it will surely be a day you will never forget.
Carlos Creek has a Brewery, Winery, Pizza Place, and Jack's Public House, which is their outdoor bar. You can purchase wine flights, wine by the glass, or a bottle of wine to-go when you visit the Winery.
Spend your day with fun-filled activities like live music, bocce ball, yoga, or a self-guided tour, and then enjoy some delicious food while you sip on some of the best wine in the state.
Time to Visit the Best Wineries in Minnesota
If you're traveling overnight while visiting one of the best wineries in Minnesota, check out our Places To Stay page, where you will find great accommodation options for the perfect getaway!
For more Minnesota winery options, Visit These 13 Minnesota Wineries and Uncork Some Fun, or if craft beer is your thing, check out one of The 18 Best Breweries in Minnesota.
Still thirsty? Then continue exploring Minnesota food and drinks for a complete culinary adventure!
About the Author
Latest Posts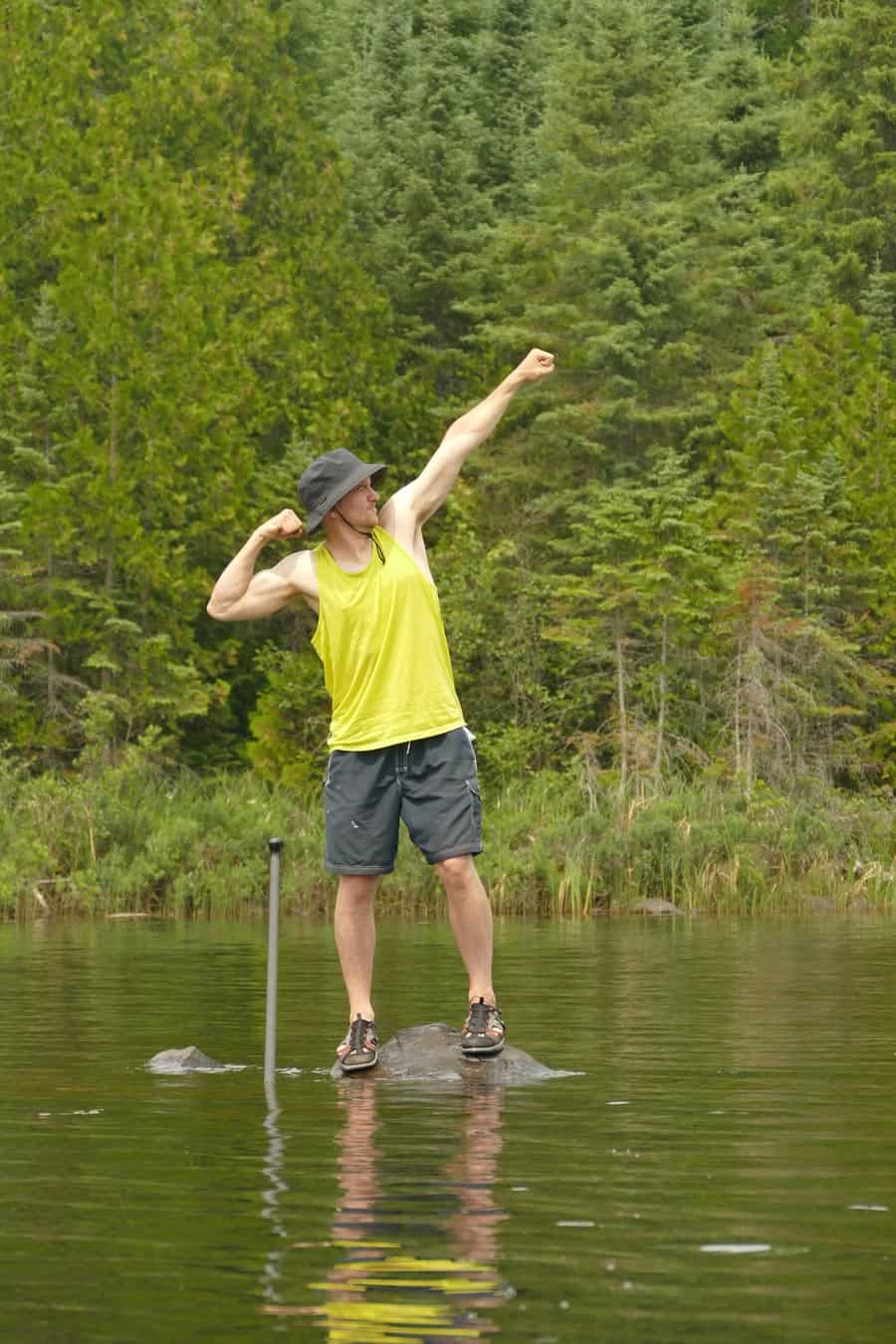 Born in Madelia, MN, to a now 5-generation Minnesota family, Ryan's MN roots go deep.
A painter by day, Ryan founded Life in Minnesota in 2013 with his wife Kelly to chronicle their musings on everything Minnesota. Ryan and Kelly are raising their 7 kiddos in Maple Grove, MN.
When he's not shuttling his kids around to hockey practice, you might find him in the shop working on his leatherwork. Undoubtedly, there will be a family trip to the Boundary Waters Canoe Area every summer, and of course weekends at Grandpa's cabin up north in the summer.