France, yes. Napa Valley, yes. Italy, most likely. Argentina, probably. Minnesota? Well, the land of 10,000 lakes may not be the first thing that comes to mind when the world thinks about great wines. But I'll tell you what, Minnesota wineries and vineyards are pretty amazing, and they're bottling some really tasty vino.
Here are 13 of the best wineries in our fine state where you should definitely spend some time sipping.
With their newly remodeled tasting room and exceptional outdoor pergola and seating area, Carlos Creek Winery is a wonderful place to spend an afternoon.
They offer daily tastings and tours, and live music Friday through Saturday. Their annual Grape Stomp is the second weekend in September and always promises to be a good time.
Things to consider: Go early as they close at 6 PM or earlier every day. Try the Hot Dish Red and the Peach Street.
Cannon River Winery has a beautiful tasting room with plenty of seating, and the retail space offers unique wine themed gifts. They have live music on the weekends—try and go when Andrew Walesch is playing. He's quite dreamy; kind of like if Seth Macfarlane and Vince Vaughn had a baby and gave him Michael Bublé's voice.
CRW just launched a new wine line. All three wines are very tasty, but the GoGo Red from the original line is pretty great, too.
Things to consider: They're open later during the summer and on weekends. You can help with their Grape Harvest in the fall. The city of Cannon Falls hosts a Wine & Art Festival the middle of July, which makes it a perfect time to check out the festival and then head over to the winery for a visit.
Four Daughters Winery is on stunning grounds with a beautiful outdoor area and patio to sit and enjoy a bottle of wine.
They have quite an extensive food menu, and on Friday and Saturday, they have live music. In addition to wines, they offer Loon Juice Hard Cider, which is quite yummy.
Things to consider: They're open daily. And they were selected as the official provider of the 2016 Sundance Film Festival, so you know they must be doing something right.
Round Lake Winery & Vineyard is a lakeside winery which makes it especially serene and picturesque. From May to October, they offer free tours daily at 1 and 3 PM.
This winery offers a ton of different activities such as a summer music series, wine glass painting, and murder mystery events.
Things to consider: They are open daily. Cheese and crackers are available as well as a food truck with a bistro menu. They hold a Grape Stomp in September.
The Next Chapter Winery is nestled in a beautiful setting with a big red barn tasting room. The staff is great, and the atmosphere is very quaint. During the summer months, guests can enjoy a free tour at noon on Saturdays.
Things to consider: They are open Wednesday through Saturday only but do have extended hours during the summer and on weekends. This winery is environmentally conscious and uses solar energy. All of their wines are barrel-aged and bottled on site.
The deck at Northern Vineyards Winery overlooks the St. Croix River and Stillwater Lift Bridge for an awesome view while you enjoy your bottle—or bottles!—of wine outside.
The winery offers free tours with any tasting. All of their wines are made from local grapes, and the staff is incredibly helpful and knowledgeable.
Things to consider: They are open daily. The winery is located in downtown Stillwater, so there are lots of other things to do within walking distance. Try the Mainstreet Red.
The gorgeous drive and views alone were worth the visit to Flower Valley Vineyard & Winery, and the winery itself is very quaint and the staff is incredibly friendly and knowledgeable, too. The tastings are reasonably priced, which is also a plus.
Things to consider: Their hours change by the season, so be certain to check their website prior to visiting for updated hours. This winery is pet-friendly. Try the Frontenac Rosé or the Cranberry wine—or both!
At Saint Croix Vineyards, the winery and retail space are in an old barn which makes the atmosphere very fun. And they share their grounds with Aamodt's Apple Farm, so it's a super family-friendly place to spend the day. The outdoor areas are great, and you can even have a picnic in the vineyard.
Things to consider: They're open from Thursday to Sunday only. They hold a Grape Stomp in early September, a German Wine Festival in October, and Cheese and Chocolate Weekends a couple times each year, so you're likely to find something fun to do no matter when you go.
Salem Glen Vineyard & Winery is a family-owned winery that was converted from an old dairy farm. They have a lovely deck and tasting room. The winery makes all of their wines on site and offers free tours on Saturdays at 1 PM from May to October.
They offer cheese, bread, and chocolate plates, and artisan wood-fired pizzas during the summer months.
Things to consider: They are open Thursday through Sunday only. While they primarily make grape wine, they do have some other fruit wines. Tasting for two wines is free.
Sovereign Estate recently remodeled their tasting room and it is stunning. The staff is great for answering questions and helping with pairings. The winery has beautiful lawns for picnics along with an excellent patio and veranda area.
Things to consider: They're open Thursday through Sunday only, unless you have a group reservation. Leashed dogs are welcome. Waconia Wine Festival is at the end of July for a great opportunity to make a day or weekend of it. Try the La Crescent.
Chankaska Creek Ranch & Winery has beautiful and spacious grounds. The tasting room is gorgeous, and you can schedule a private tasting and tour. They have live music on Friday and Saturday. Their food menu is pretty extensive, and they also make whiskey.
Things to consider: They're open until 10 PM on Friday and Saturday, so it's a nice place to end the day. No picnics or pets are allowed. Try the Minnesota Marquette.
Getting to Falconer Vineyards is simply gorgeous. Situated on the bluffs of Red Wing, the winery offers amazing views and overlooks their beautiful vineyard. They offer a variety of live music performances, and wood-fired pizzas are available seasonally.
Things to consider: They're only open Wednesday through Sunday. Some music events require a cover charge, others are free. Try the Frontenac Rosé.
Winehaven Winery and Vineyard is a family-owned winery, which may have something to do with how warm and friendly the staff is. They seem genuinely excited to welcome new guests.
The wine tasting is incredibly priced, which is nice when you're wanting to try a variety of new wines. They have a cute retail shop with gifts and honey products from the winery's personal apiarist.
Things to consider: They are open daily. They host a Rhubarb Frenzy toward the end of July when they share the first samples of their rhubarb wine. Try the Stinger Honey and the Edelweiss.
So, while the rest of the world may not be recognizing the phenomenal wineries of Minnesota, that shouldn't stop you from getting out and enjoying them. Make a weekend tour out of it, or make a bucket list and visit them one-by-one over time. Either way, you'll explore new places in our great state, meet some fantastic people, and you won't be disappointed.
About the Author
Latest Posts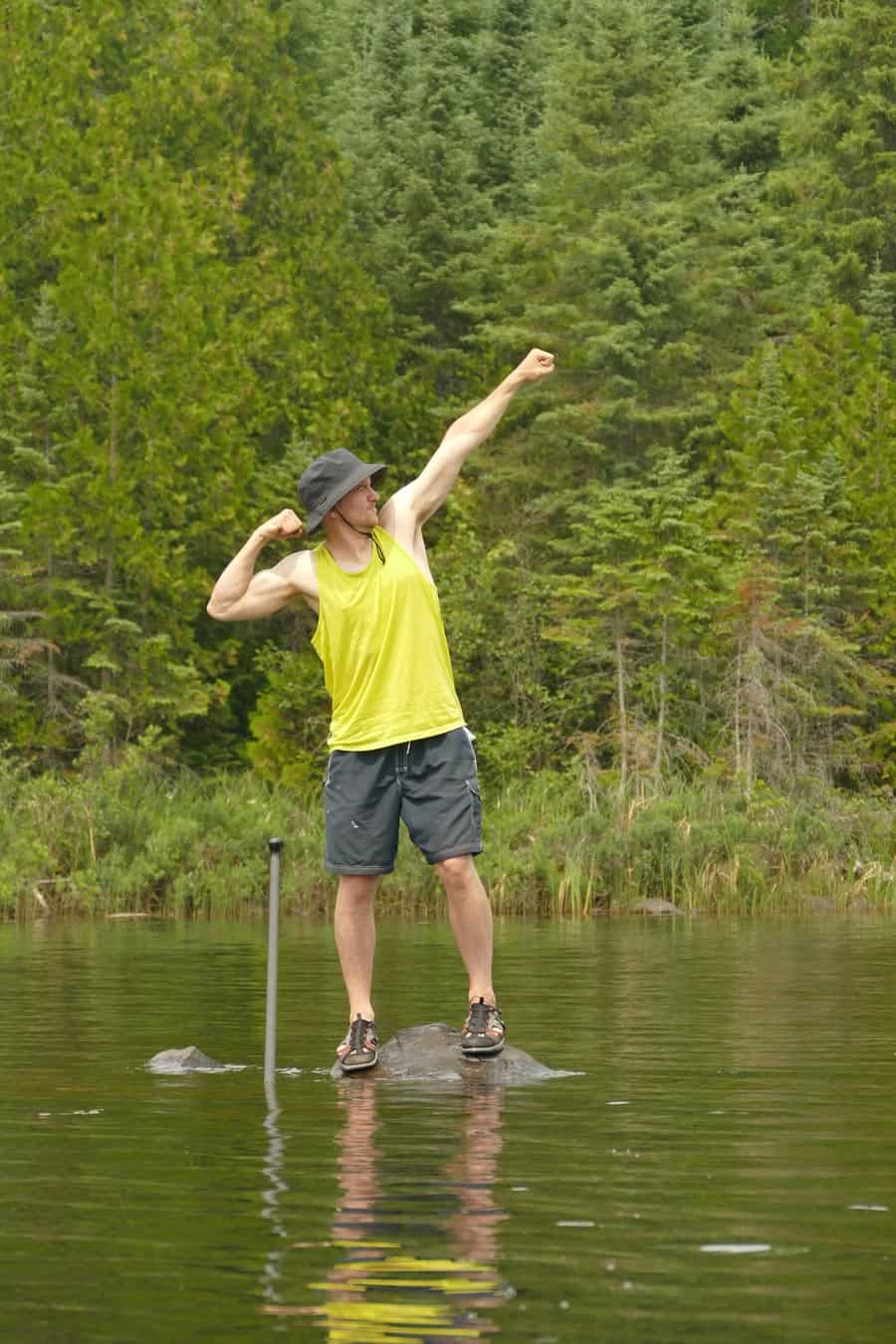 Born in Madelia, MN, to a now 5-generation Minnesota family, Ryan's MN roots go deep.
A painter by day, Ryan founded Life in Minnesota in 2013 with his wife Kelly to chronicle their musings on everything Minnesota. Ryan and Kelly are raising their 7 kiddos in Maple Grove, MN.
When he's not shuttling his kids around to hockey practice, you might find him in the shop working on his leatherwork. Undoubtedly, there will be a family trip to the Boundary Waters Canoe Area every summer, and of course weekends at Grandpa's cabin up north in the summer.