Meaning "big lake" in the Dakota language, Lake Minnetonka is now synonymous with summer fun in the Twin Cities area!
If you've spent any time on this beautiful lake, odds are good that you've gasped and said, "Look at that house," at least one time.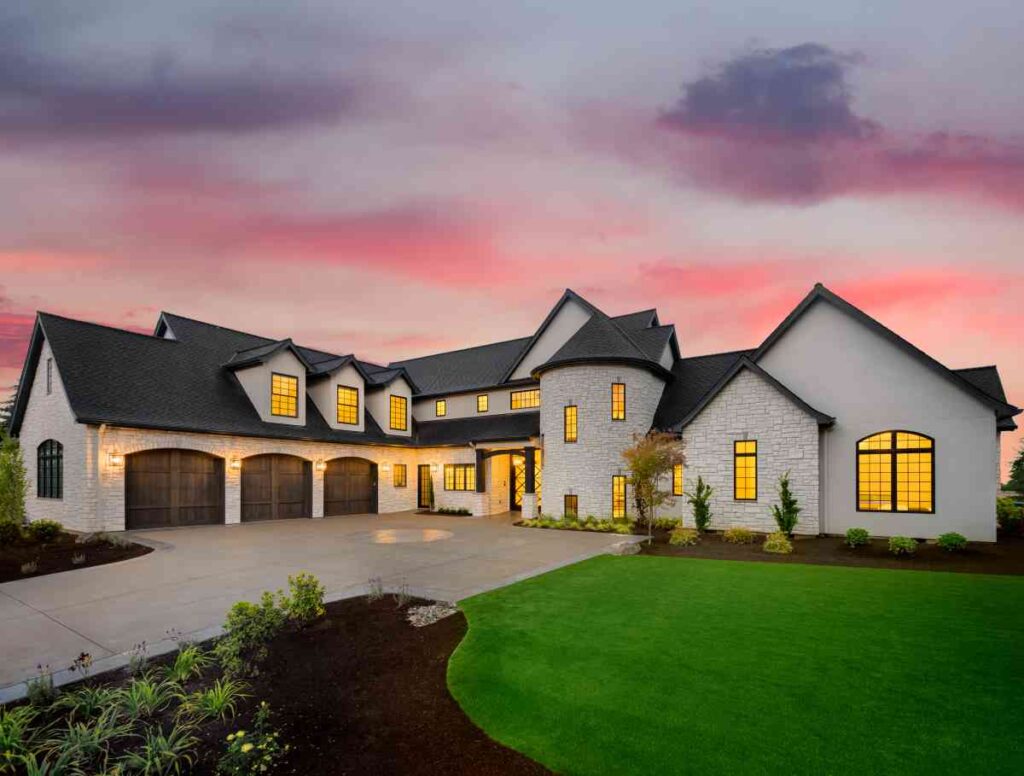 The lakeshore is full of absolutely incredible houses, which many dreams are made of! We've compiled a list of some of the biggest houses on Lake Minnetonka so that next time you're out on the water, you know where to go if you want to "oooo" and "ahhhh" over some amazing homes!
Read on to learn more about the seven biggest homes on Lake Minnetonka!
A Quick History of Houses on Lake Minnetonka
From the day the Governor of Minnesota at the time, Alexander Ramsey, named the 14,000+ acre lake "Minnetonka" in 1852, it took just two years for every single mile on the water's edge to be bought and claimed.
Homes, hotels, cottages, and buildings of all sizes sprang up like wildfire in the late 1800s. Many of the original hotels and boarding houses used for tourists have since been demolished, but a lot of the private homes that were built at the turn of the century are still around today.
The following are some of the biggest houses on Lake Minnetonka!
The 10 Biggest Houses on Lake Minnetonka
1. Pillsbury Mansion
400 Bracketts Point Rd, Orono, Minnesota
Originally built as a summer home for the family of the son of the founder of the Pillsbury Company, John S. Pillsbury, in 1918, this colossal mansion stood on the edge of Lake Minnetonka for nearly a century.
The mansion earns its spot as one of the biggest houses on Lake Minnetonka at a whopping 32,000 square feet that sat on 13 acres. There were thirteen bathrooms, seven bedrooms, and many, many large formal rooms. While the Pillsbury's considered this a summer home, they regularly hosted important guests, including the Prince and Princess of Sweden in 1932!
In addition to all of the bedrooms and bathrooms, the home also included a massive, gourmet kitchen, an indoor spa and gym, and an intimate breakfast room that was designed to look like you're eating on the water.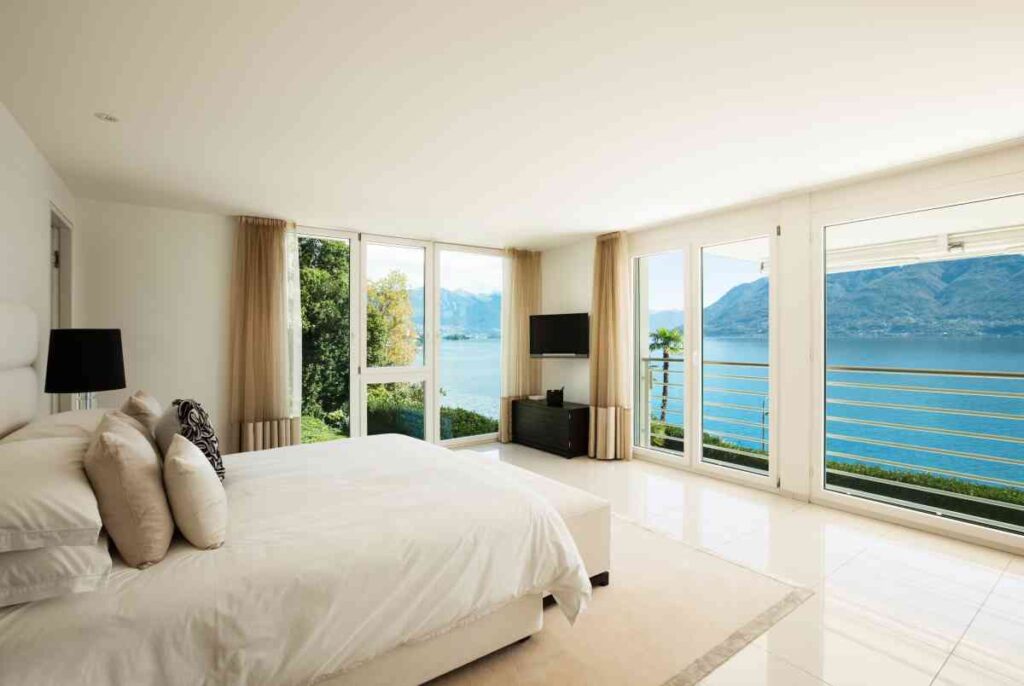 The wooden walls in the library were carved by the hands of local artists, which gave it a regal feel, while still being warm and inviting.
Not to mention, there were incredible views of Lake Minnetonka throughout the entire house!
Outside, there was a large pool, breathtaking gardens in which you could wander for hours, a tennis complex, and a dock with space for plenty of boats.
Unfortunately, this incredible property was demolished in 2018 after sitting on the market for years at $24 million dollars.
Thankfully, there are plenty of gorgeous pictures left of the Pillsbury Mansion for you to be inspired by and enjoy!
2. Private Peninsula
2400 Cedar Point Dr, Woodland, Minnesota
This marvelous home is out on its very own peninsula in Woodland, Minnesota! It's one of the newer homes among the biggest houses on Lake Minnetonka.
From the water, you'll be able to see all of the porches, balconies, and patios that surround the house. They're almost everywhere you look, meaning there is plenty of outdoor living space to enjoy!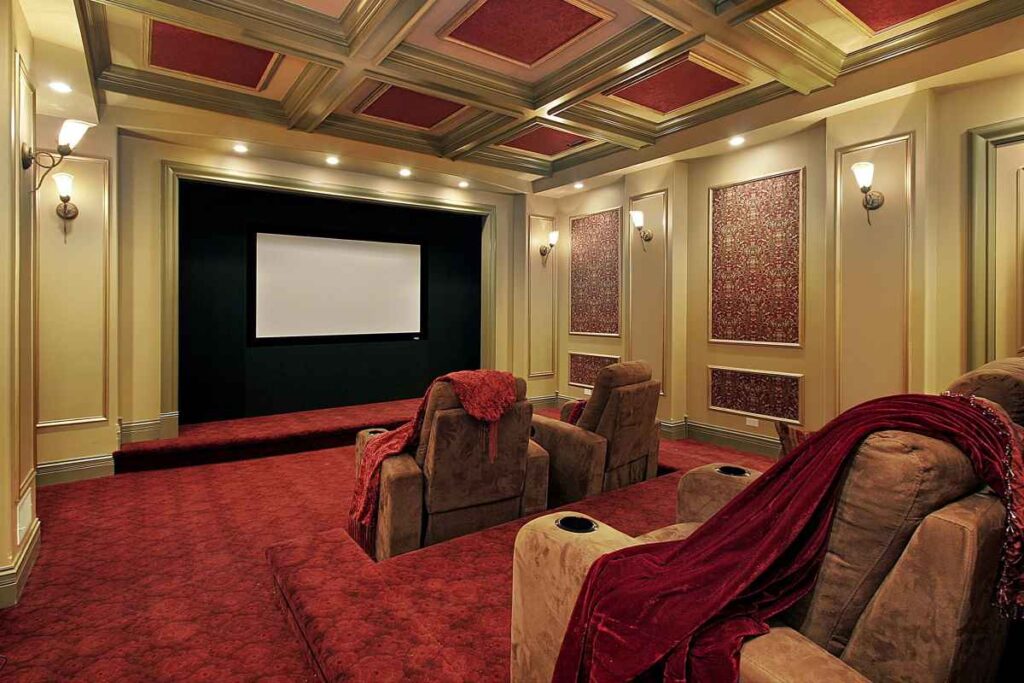 If you were to go inside, there are plenty of wonders to discover.
The inside of the home is bright and airy. The main living area is nice and open, while still being warm and inviting. The living room, dining room, and kitchen are all one big space, making this a perfect home for entertaining family and friends.
The walls of this home are essentially just windows so that the panoramic views of the lake can be fully enjoyed. It's not every day that you can see the lake from the front and back of your house!
Some of the unique feature of this house include a golf simulator, a movie theater room, an art studio, and 2,500 square feet of garage space in which to store all of your grown-up toys.
3. Bayside Living
565 Ferndale Road W, Wayzata, Minnesota
This home is described as one of the "last great estates" on Lake Minnetonka.
While it still ranks as one of the biggest houses on Lake Minnetonka, this home was built back in 1914! You can see the old-time charm all over the exterior of the house.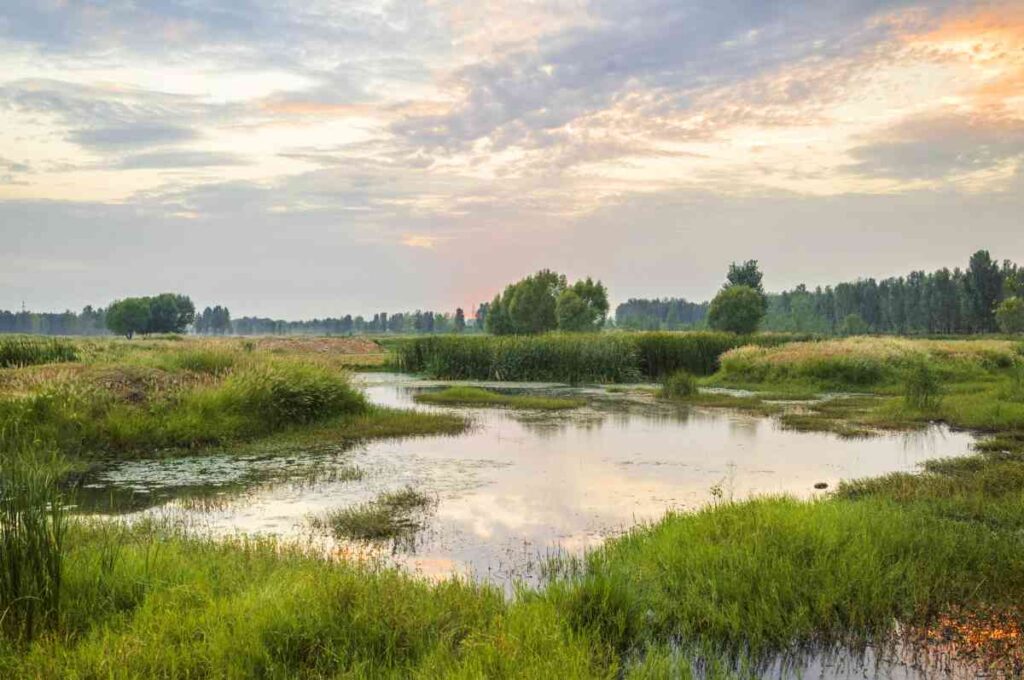 The 7,653 square foot house is home to six bedrooms and six and a half bathrooms. It sits on 12 wooded acres. If that sounds like a lot of upkeep, never fear. There's a caretaker cottage at this home, too!
Calming wetlands are to the north and Lake Minnetonka stretches out to the south of the property. This diamond in the rough has been around for over a century and is still one of the biggest houses on Lake Minnetonka!
4. Socialite's Dream
3770 Northome Road, Deephaven, Minnesota
This house in Deephaven, Minnesota is one of the biggest houses on Lake Minnetonka and would be the absolute perfect party pad!
This 18,000 square foot home has five bedrooms, 9 bathrooms, and is a socialite's dream.
While the main living space is classically beautiful, with dark wood tones, stonework everywhere you look, and calming, neutral accents, the rest of the house is ready for a PAR-TAY!
There's a movie room, an entire gym, a racquetball room, an indoor basketball court, and a private golf simulator. What really takes it over the edge though is the entire stage, ready for a rockin' band to play some tunes and a bowling alley inside the house!
5. Light and Bright Living
2209 Huntington Point Road E, Minnetonka Beach, Minnesota
This breathtaking house takes light and bright lakeside living to the next level! Coming in at over 8,000 feet, it's certainly one of the biggest houses on Lake Minnetonka and the outdoor living space is what sets it apart from other houses in the area.
There's over 150 feet of lakeshore at the edge of the property, meaning there's gorgeous views no matter where you are outside. Behind the house, there's an outdoor living room and dining room next to beautiful gardens.
There's also a large pool to enjoy with a lot of family and friends.
Inside the house, formal and informal are married together in a really unique and beautiful way. The home definitely lends itself towards family living, with lots of spaces for every member of the family to make their own.
6. Classic Beauty
3350 Fox Street, Orono, Minnesota
At a whopping 17,992 square feet, this classic beauty is one of the biggest houses on Lake Minnetonka and it looks like a castle in the English countryside, both inside and out!
The main living level has a regal luxury feel throughout, full of high ceilings, ornate fixtures, and shining floors. The lower level is full of modern fun: a movie room, pool table, pinball machines, and a bar.
Outdoors, the backyard is full of gorgeous views of Lake Minnetonka, gardens, and statues that make you feel like you've been transported straight into The Secret Garden. The outdoor living room is beautiful and next do a gorgeous pool with a shallow place to lounge and fountains shooting across it!
7. Timeless Luxury
6377 Cliffwood Circle, Victoria, Minnesota
This newer house is one of the biggest houses on Lake Minnetonka and has achieved the feel of timeless luxury, even though it's less than 10 years old!
Inside the house feels like the most luxurious hotel you've ever seen. Everything is clean, sleek, and chic. There's a really unique round, screened-in porch that opens up to the pool and incredible views of Lake Minnetonka.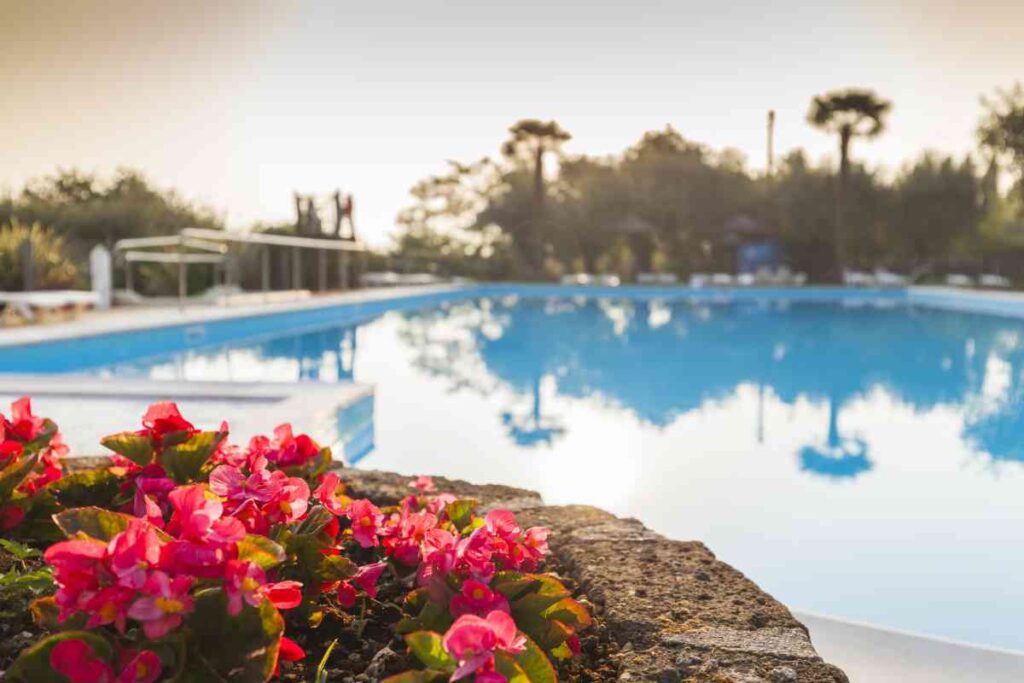 With over 200 feet of lakeshore on the property, there are amazing views from almost every window of the house, but the best views come from the private porch off of the primary suite!
Ready to Experience Lake Minnetonka for Yourself?
Even if owning a multi-million dollar mansion isn't in your future, it doesn't mean you can't enjoy time in some of the biggest houses on Lake Minnetonka! Here are a few great options to visit for a short stay.
8. Modern Lake Living
This big, beautiful, modern lake house is open to up to 10 guests, comes with space for your own boat, 2 kayaks to use, and a gorgeous home to enjoy that's one of the biggest houses on Lake Minnetonka!
9. Cozy, Calm Getaway
This charming getaway house will be sure to offer you a cozy and calm place to relax and be able to truly enjoy your time at one of the biggest houses on Lake Minnetonka!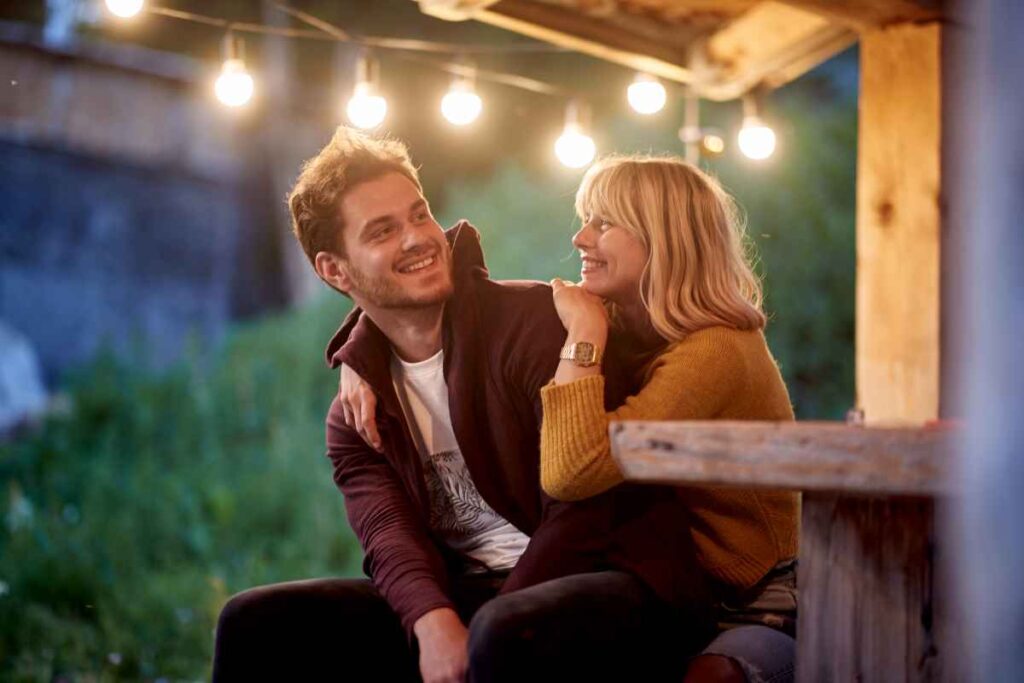 The third-floor deck is what will set this vacation home apart from many others around. Head out early in the morning with a cup of coffee or enjoy a glass of wine out there after dinner. No matter how you enjoy it, it will offer incredible views of Lake Minnetonka.
10. Historic Hideaway
This historic hideaway was built in 1858 and was recently renovated to sleep up to 23 guests! That means you can bring all your friends for a relaxing, fun getaway at one of the biggest houses on Lake Minnetonka!
If you're looking for a truly luxurious stay, reach out to the owners about their concierge services. You can schedule things like a grocery drop-off and even a personal chef to do all the cooking for you!
Wrapping up the Biggest Houses on Lake Minnetonka
We hope you've enjoyed learning more about a few of the biggest houses on Lake Minnetonka! Next time you're on the water, make sure to visit a few of these houses to see them for yourself!
And if you're in the area, looking for some things to do, check out our guides on the best restaurants and bars in the Lake Minnetonka area!
Can't get enough of Minnesota lakes? Then keep living the Minnesota lake life with the help of my info posts and guides!