Do you want to go on an archaeological adventure? Does digging up fossils and panning for ore sound like a perfect vacation for you and your family?
If so, you must explore Hill Annex Mine State Park in Minnesota. This former mine is now home to a fun and educational State Park that adventurers of all ages will love.
This article will guide you through the fascinating things you can do at this state park. Keep reading to learn more!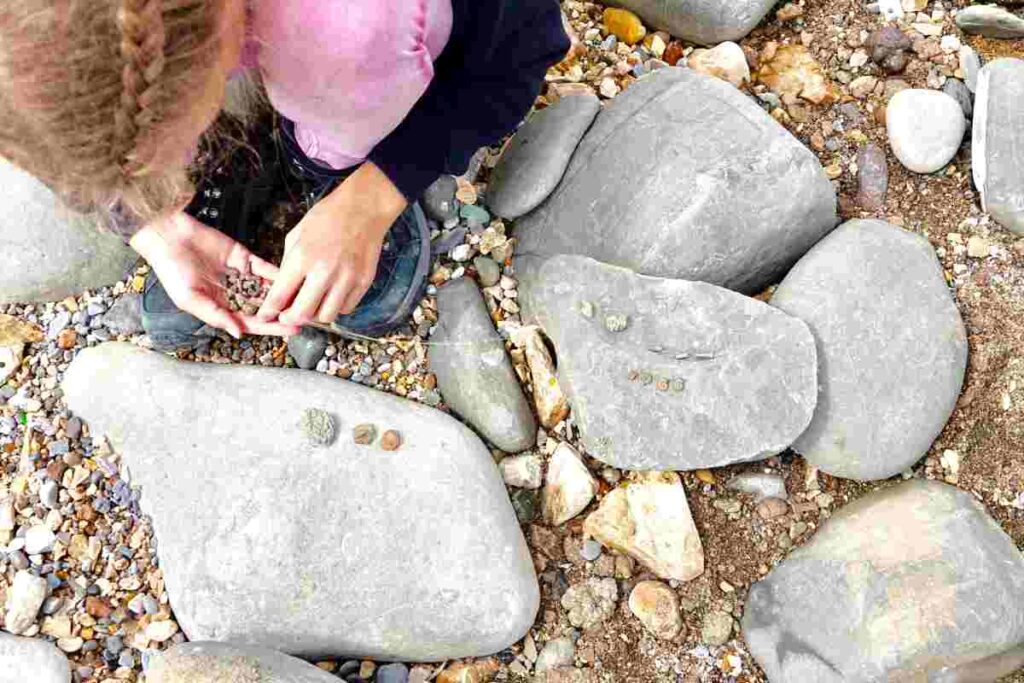 ---
The Visitor's Guide to Hill Annex Mine State Park
Hill Annex Mine State Park is a 625-acre natural park in Calumet, Minnesota. The land comprising the state park was formerly a booming open-pit iron mining camp.
This mountainous area is now a popular tourist destination for families and archeology enthusiasts. It is one of the few places visitors can excavate and keep real fossils!
---
The History of Hill Annex Mine State Park
Hill Annex Mine State Park is in the Mesabi Range in Minnesota. Early 20th-century explorers began open-pit mining the area in 1913.
The Mesabi Range was a massive producer of iron in the midwest. Hill Annex Mine was once the sixth-largest iron ore producer in Minnesota.
History buffs will love exploring the original mining camp's extant buildings. These include an office building, laboratory, maintenance shop, truck repair shop, water tower, and community club.
In 1988, the Minnesota Department of Natural Resources officially extended the state park designation to Hill Annex Mine. Officials converted the community club building into a museum, which still serves visitors.
Fossils
Perhaps the most significant draw to tourists is the rich paleontological history of Hill Annex Mine State Park. This area is teeming with fossils from the Cretaceous period.
The Hill Annex Paleontology Project at the Minnesota Discovery Center in Chisholm is the leading body of continuing research conducted here. Studies focus on the Minnesota Coleraine Formation, which is a unique geologic formation that preserved numerous fossils.
In fact, researchers discovered one of only two dinosaur fossils found in Minnesota right here at Hill Annex Mine State Park. This was a toe bone from a dromaeosaur raptor, a type of feathered theropod which roamed the area over 65 million years ago.
Flora and Fauna
Visitors will also enjoy exploring this state park's modern flora and fauna. Much of the vegetation is new growth that's healing the scarred land.
Open-pit mining is destructive to the natural environment. Wildlife conservation organizations are working to rehabilitate this area by reintroducing native plants and fungi.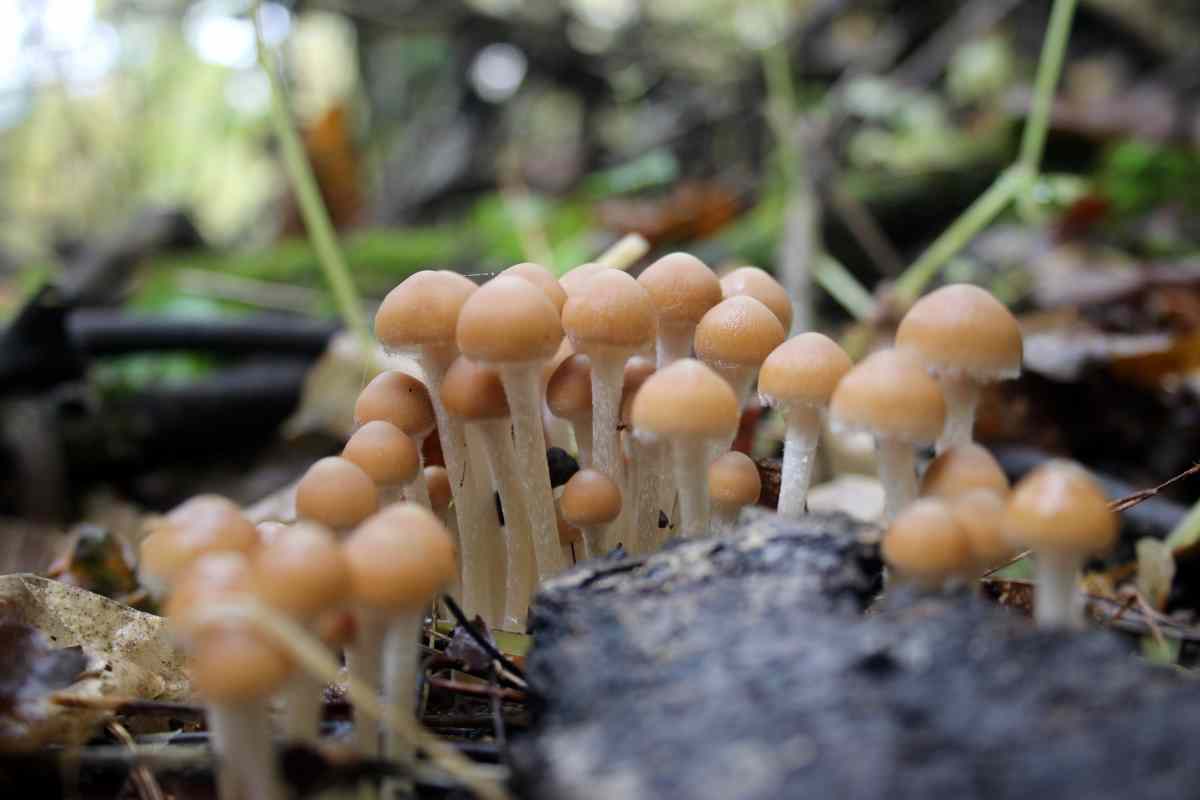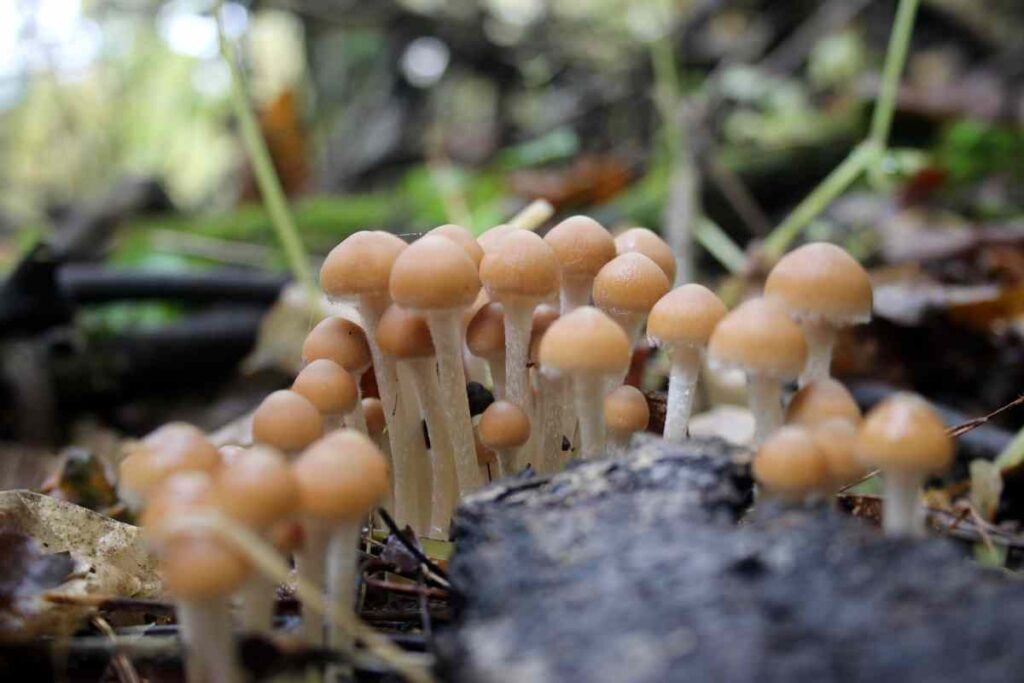 These efforts have been greatly rewarded, as many large mammals and birds of prey have returned to the park. Wildlife enthusiasts and birdwatchers will delight in the sights and encounters they will experience at Hill Annex Mine State Park.
---
Top Attractions at Hill Annex Mine State Park
There is so much to do at Hill Annex Mine State Park that the whole family will enjoy this vacation destination. Science and history lovers will be thrilled with all the hands-on learning opportunities.
Take a historical mine tour, dig for real fossils, and bask in the beauty of nature. Mining and fossil tours run for an hour and a half each and are available by appointment only.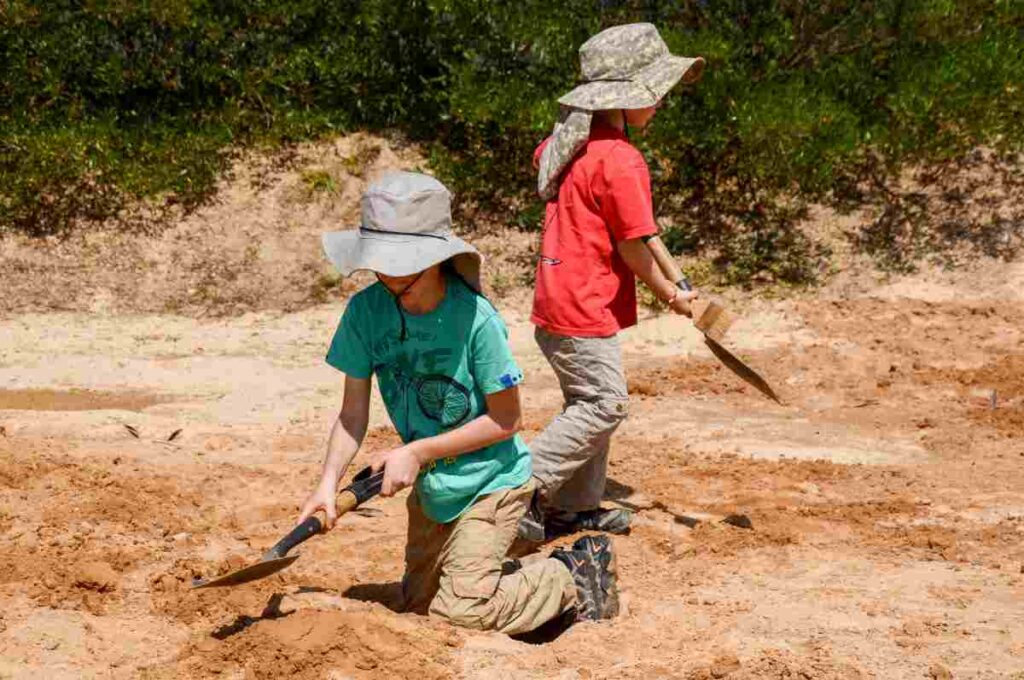 You should know that Hill Annex Mine State Park officials generally suspend tours during the winter months when the park closes. Check out the following best things to do at Hill Annex Mine State Park.
---
Hill Annex Mine State Park Tours
Hill Annex Mine was the sixth-largest iron mine in Minnesota. Miners extracted over 60 million tons of iron ore from 1913-1978.
This historic site provides some fascinating insight into the evolution of mining technology. Over 60 years, the operation progressed from horse-drawn power to steam and finally electric.
The Hill Annex Mine State Park mine tour guide takes visitors through an hour-and-a-half journey through the preserved remains of this once-bustling mining camp. You can even get up close and go inside some of the massive machinery.
The guided tour takes you down the same path miners traveled every day on the job. You will feel immersed in the living history of this magnificent place.
---
Fossil Hunting
Hill Annex Mine State Park is a fabulous place to take aspiring paleontologists. You'll have a blast digging up real fossils if you are not afraid to get your hands dirty.
Generally, you'll find small marine fossils at the Cretaceous Ore Pile in Hill Annex Mine State Park. This includes snails, shark teeth, clams, and more!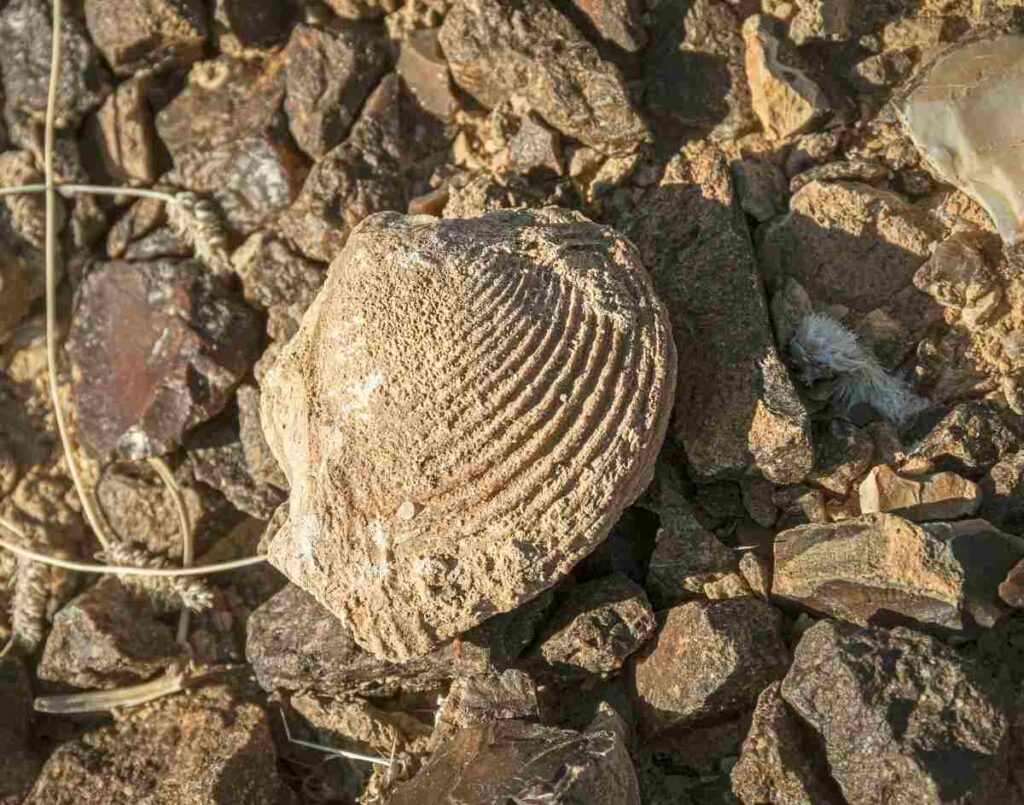 What makes this tour so unique is that visitors can keep any fossils that they find. This is an excellent way to teach kids about science with hands-on learning. They get a walk away with a hard-earned souvenir to remember the trip forever!
The fossil hunting tour can get hot and dusty. Ensure you bring a water bottle and clothes that you don't mind getting a little dirty.
---
Wildlife and Bird Watching
Open-pit mining scarred the land, but nature has persevered in the last few decades. Conservationists planted native vegetation, which has flourished throughout the park.
The open-pit mine is now filled with crystal clear water and stocked with a few fish species. Leave the fishing pole behind! This is a protected area.
Instead, visit one of these 13 Best Fishing Lakes in Minnesota to get your fishing in during your visit!
The numerous fish have attracted a thriving population of waterbirds, including ospreys, gulls, loons, and more. Birdwatchers can spot golden eagles, peregrine falcons, red-tailed hawks, and many songbirds throughout Hill Annex Mine State Park.
Larger wildlife has also returned to the area. Bring your binoculars and keep your eyes peeled for timber wolves, black bears, coyotes, and deer.
You won't need to worry too much about bear-proofing measures since there are no campsites at this state park. Instead, you'll want to explore nearby towns if you plan to stay the night in this area.
---
Where to Stay at Hill Annex Mine State Park
Camping is prohibited at Hill Annex Mine State Park. Still, there are plenty of accommodations within a few minutes' drive.
Are you set on staying the night in a Minnesota state park? You should book a spot at Scenic State Park—a mere 40-minute drive through the gorgeous wilderness away.
Swan Lake Campground is a bit closer to Hill Annex Mine State Park—a quick ten minutes away in Pengilly, Minnesota. This family-orientated campground is superb if you want to rent a rustic cabin.
Indian Point Resort is another campground situated on the shore of Swan Lake. This is a small, cozy cabin resort with plenty of room for tent campers to fall asleep under the stars.
Trout Lake RV Park and Campground is a quiet park in nearby Bovey, Minnesota. This campground offers full hookups and fishing, boating, hiking, biking, and wildlife spotting opportunities.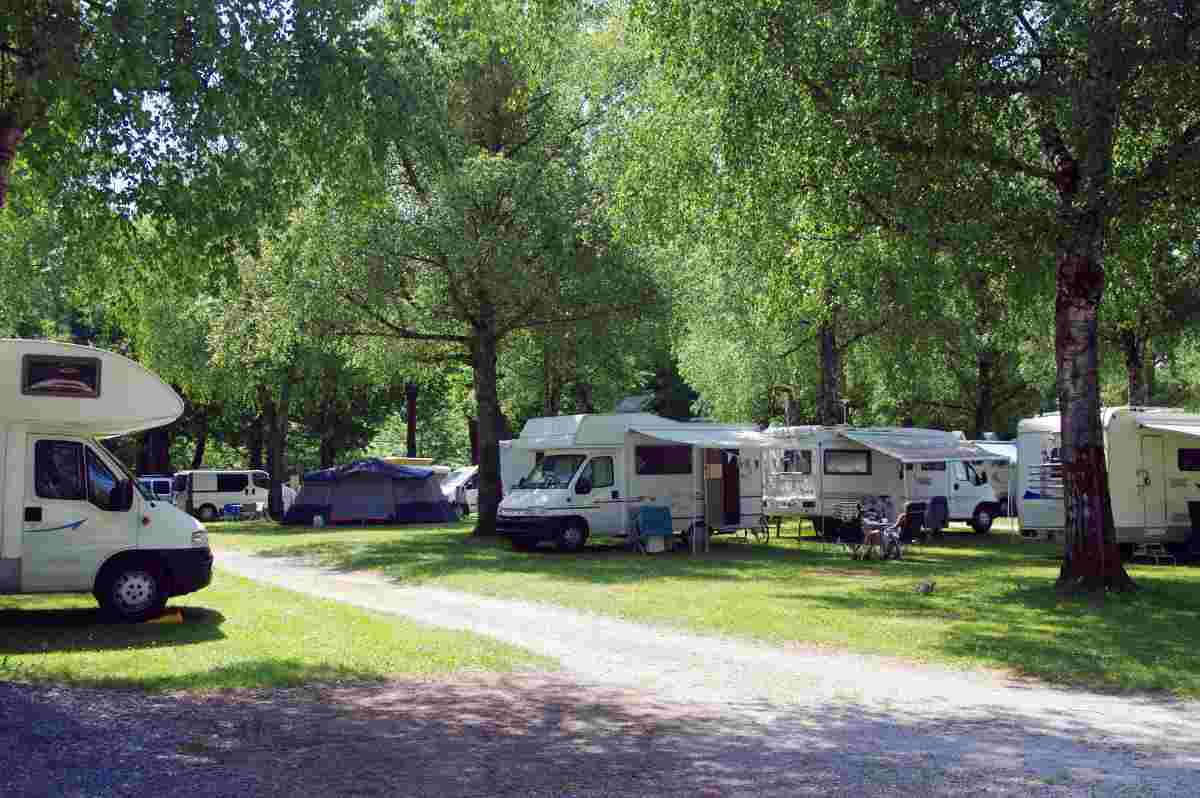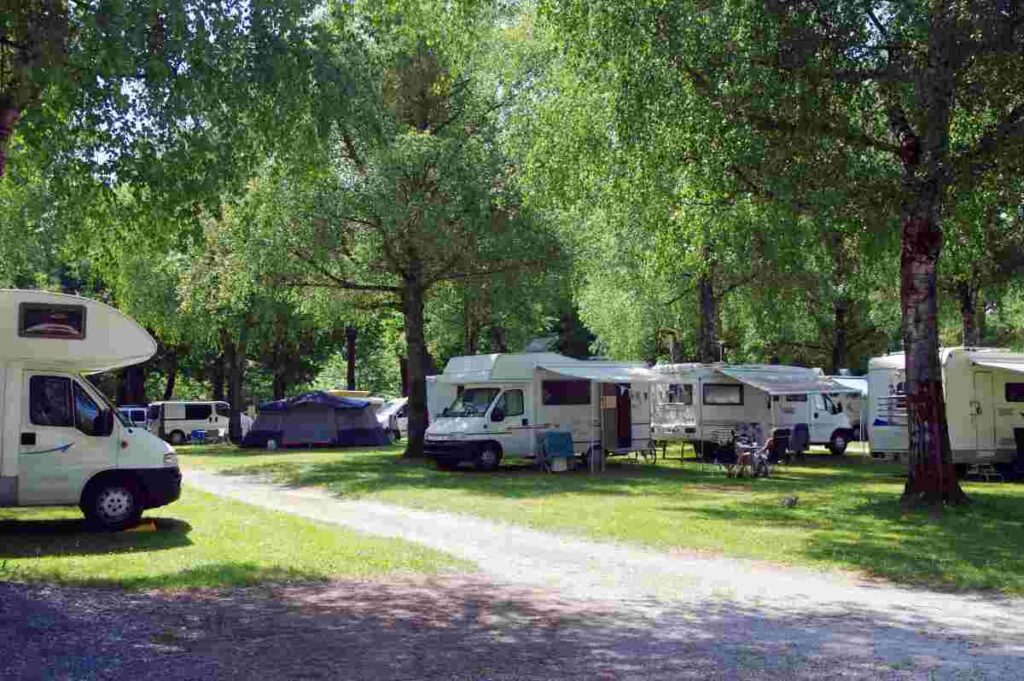 If you are in the mood for a hostel, check out Jimbo's Bunkhouse in Nashwauk, Minnesota. There are also plenty of vacation rentals close to Hill Annex Mine State Park.
Do you want to stay in a hotel with full amenities and great restaurants close by? There are numerous hotels and motels in Grand Rapids, Minnesota, only 20 minutes away.
While you are there, make sure you try 14 of the Best Things to Do in Grand Rapids, Minnesota.
---
Important Information
Hill Annex Mine State Park is open to visitors on Fridays and Saturdays from 9 a.m. – 5 p.m. It is completely closed to all guests from Labor Day through Memorial Day.
Unlike many parks, when Hill Annex Mine State Park is closed, there is no way to enter on foot. Instead, you will encounter a padlocked gate and chain link fence to protect potential trespassers from hazardous mining machinery.
Unfortunately, there is a chance that this State Park might close its doors permanently. Massive water pumps kept the pit from flooding while it was an active mining operation.
Since these pumps shut off in 2008, the water level has risen at an alarming rate. Engineering experts have concluded that an "outlet structure is needed for the Hill Annex [Mine] to prevent future flooding and impacts on nearby communities."
The future of this park remains unclear as of late 2022. If the park closes down, don't fret! Check this list of the 12 Best Vacation Spots in Minnesota to kickstart the planning of your next Minnesota vacation.
---
Visit Hill Annex Mine State Park!
Minnesota's Iron Range is home to many retired mines taking on new life as protected wildlife areas. The Mesabi Range has some of Minnesota's most impressive of these parks, including Hill Annex Mine State Park.
After reading this visitor's guide, we hope you get the chance to explore this fascinating park in person. Love spending time outside? Then discover the Minnesota Outdoors to continue learning new ways to reconnect with nature!
About the Author
Latest Posts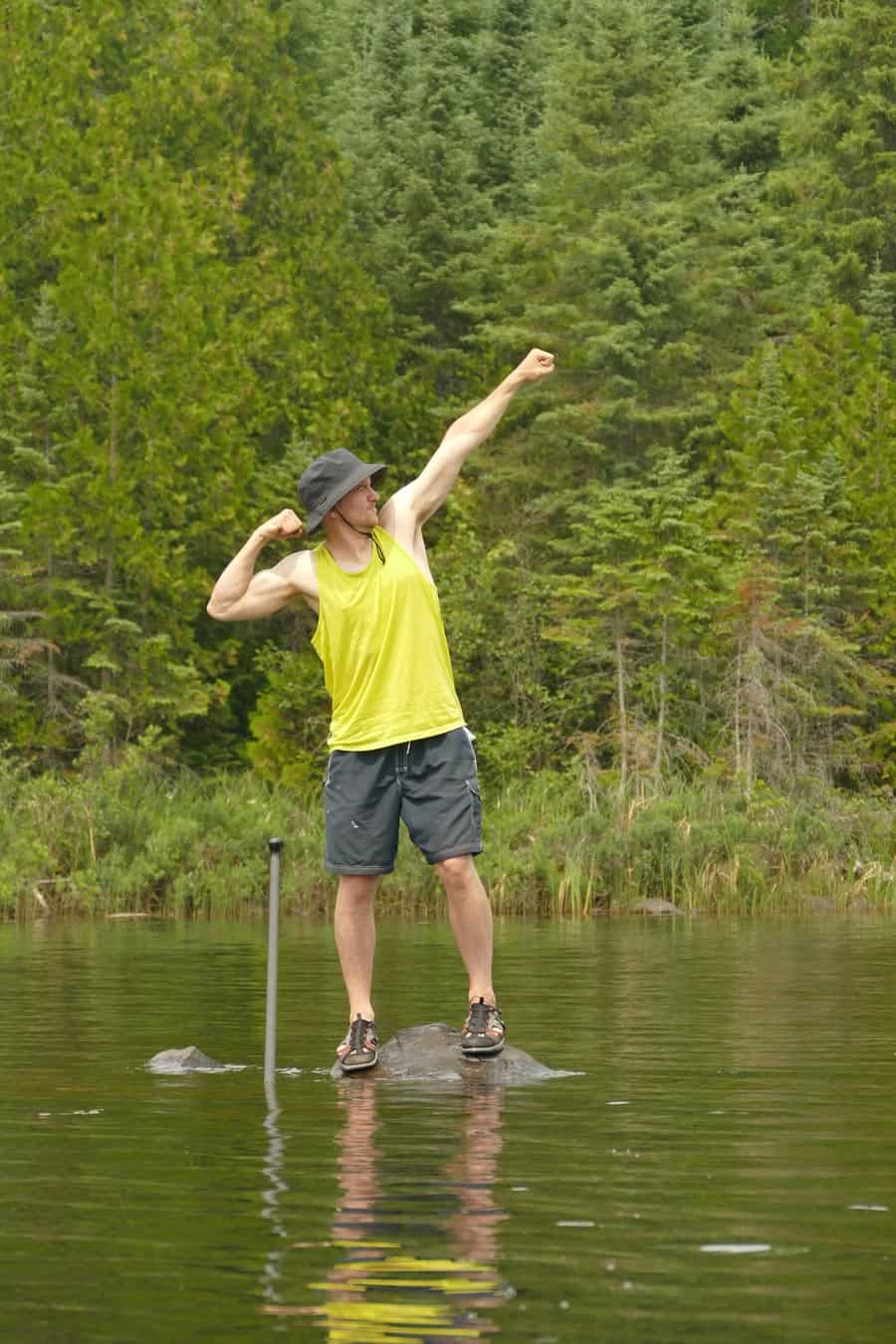 Born in Madelia, MN, to a now 5-generation Minnesota family, Ryan's MN roots go deep.
A painter by day, Ryan founded Life in Minnesota in 2013 with his wife Kelly to chronicle their musings on everything Minnesota. Ryan and Kelly are raising their 7 kiddos in Maple Grove, MN.
When he's not shuttling his kids around to hockey practice, you might find him in the shop working on his leatherwork. Undoubtedly, there will be a family trip to the Boundary Waters Canoe Area every summer, and of course weekends at Grandpa's cabin up north in the summer.