I don't think anyone would dispute the fact that fishing lakes are in abundance in Minnesota. The North Star State is famous for its bodies of water, most of which offer everything an angler could ask for to get the most out of their next fishing trip.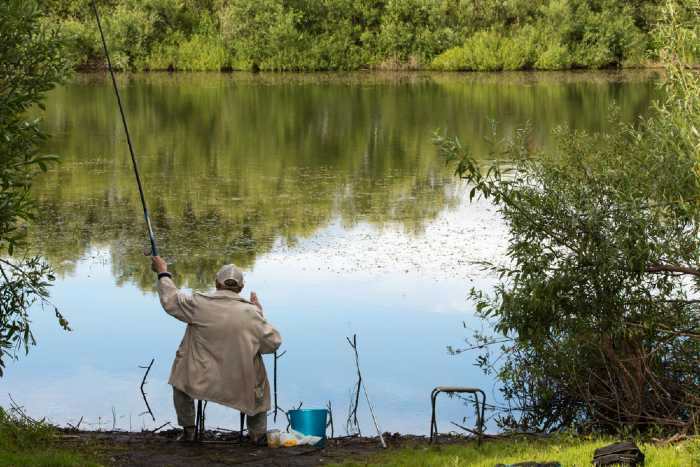 Whether you're visiting Minnesota in the summer or winter, there's fish to be caught — from crappie, perch, walleye, bass, and much more! However, you might find it difficult to choose which lake to visit.
After all, you only have so much time here, so you need to choose wisely. With this in mind, I've put together 13 of the best fishing lakes in Minnesota below to help you find the right lake for your next fishing adventure!
1. Red Lake
Red Lake is one of the largest lakes in the North Star state, sitting at a whopping 107,800 acres. It is well-known for both ice and crappie fishing. In fact, according to the anglers who visit Red Lake on a regular basis, it's not uncommon to lure in 40-inch long northern pikes here.
Beyond the fishing opportunities, you can also enjoy Red Lake's various resort areas, which offer fun services like open launch trips, ice houses, RV rentals, campsites, and fishing guides (just to name a few). These services are offered year-round and are one of the major highlights of Red Lake aside from the giant lake itself!
2. Cut Foot Sioux Lake
This is touted by many as one of the best lakes in Minnesota and is arguably the most visited lake in all of Itasca County.
From May to early July is an especially active time on Cut Foot Sioux, with anglers chasing slab crappie, muskie, and walleye. Ice fishing is also available on this lake in December. Need a boat? Cut Foot Sioux Resort has easy access to boat rentals and lodging nearby!
3. Snelling Lake
Tourists come by the hundreds to this smaller 101-acre lake. With its 9.5-foot depth, the lake offers several shore fishing locations for Anglers to choose from.
Housing several types of fish, including bass, bluegill, pumpkinseed, and northern pike, fishermen will not be disappointed. Aside from fishing, canoes and paddleboats are also encouraged to venture on Snelling Lake.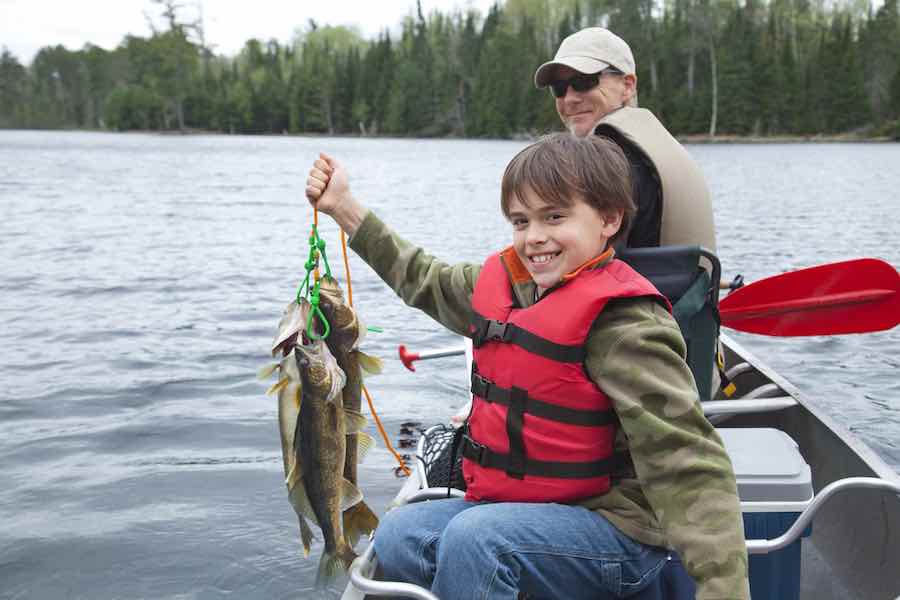 4. Rainy Lake
At this lake, expect to catch a variety of 15 to 20-inch walleye! Fishermen often report that this lake never disappoints them when they visit.
This lake is one of the highest valued destinations in Minnesota. Rainy Lake offers several types of fish not limited to crappie galore, northern pike, smallmouth bass, and walleye. It also has a beautiful display of bays, reefs, and islands surrounding the area.
Aside from fishing on Rainy Lake, you can go on guided fishing tours, rent boats, and lodge at resorts nearby that have more activities for you and the entire family to enjoy onshore.
5. Otter Tail Lake
Otter Tail Lake is often claimed to be the best walleye fishing destination in Minnesota. The lake has 13,725-acres of water surrounded by beautiful shorelines.
Anglers of all ages and experiences come to Otter Tail Lake throughout the year. They do not leave empty-handed after fishing at this lake for a day or weekend, especially from May to the middle of June, the prime season to capture their desired fish at this lake!
6. Annie Battle Lake
Annie Battle Lake is also known as the "heritage fishery" lake by several fishermen because of its seclusion, serenity, and its abundance of offerings. Located in Glendalough State Park, this lake is home to an array of fish.
Annie Battle Lake houses bluegill, northern pike, largemouth bass, and walleye, all attracting fishers to visit throughout the season. When visiting this lake, the camping and lodging nearby are two staples visitors and fishermen often partake in.
7. Spider Lake
At 1,392-acres, Spider Lake in Itasca county has a clear division with its shoreline. Visitors and fishermen note the attraction that the lake offers them due to this clear division between the lake and its shoreline.
It is the perfect reason to visit, located in the Chippewa National Forest, which offers its own abundance of natural sights. Those who fish for bluegill, crappie, perch, muskie, northern pike, largemouth bass, and smallmouth bass will not be disappointed when they venture out to Spider Lake.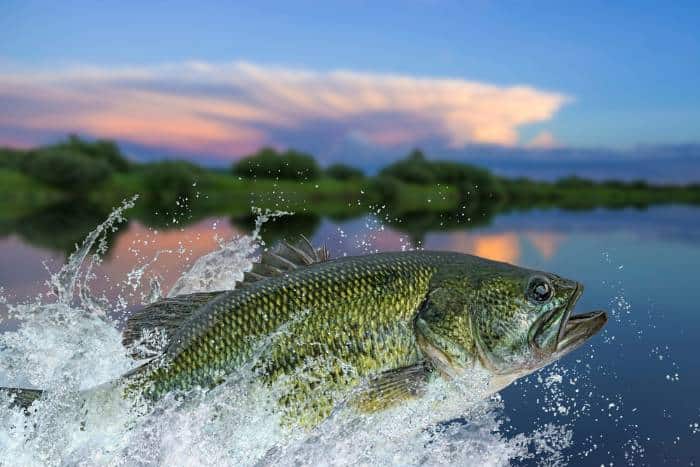 8. White Bear Lake
White Bear Lake is known for great walleye, bass, and muskie fishing to the fishermen who spend time on this water. Aside from these predominant species, fishermen who ice fish here do exceptionally well with bluegill, crappie, and northern pike.
9. Lake Andrew
The 918-acre Lake Andrew offers the best day fishing location option for visitors. Although the lake's size may be small to some, it offers a great number of fishing options, such as bass, black crappie, bluegill, panfish, perch, northern pike, and walleye.
Once the fishing day is concluded, and it is time to take a break from the lake, several resorts and attractions are located on the shoreline of Lake Andrew.
10. Shagawa Lake
In northeastern MN lies Shagawa Lake, a lake filled with forested and unforgettable views. With a max depth of 48 feet, this cool water offers several types of fish to catch like northern pike, rock bass, smallmouth bass, and walleye. Shagawa Lake gives fishermen a wide variety of fishing opportunities.
Boats for rent can be found near the lake along with other visitor attractions in Ely, also known as the doorway to the Superior National Forest, which offers even more attractions aside from the lake itself. The options at this lake and the parts surrounding it are endless.
11. Sand Lake
Nestled in Itasca county and giving water access to other lakes, Sand Lake's 4,382 forested acres paves the way for Anglers to obtain a different experience from the other lakes.
At Sand Lake, anglers note the difference in water temperatures throughout this lake in addition to the incredible underwater structure. Regular stocking from the Department of Natural Resources provides a reliable fishing experience.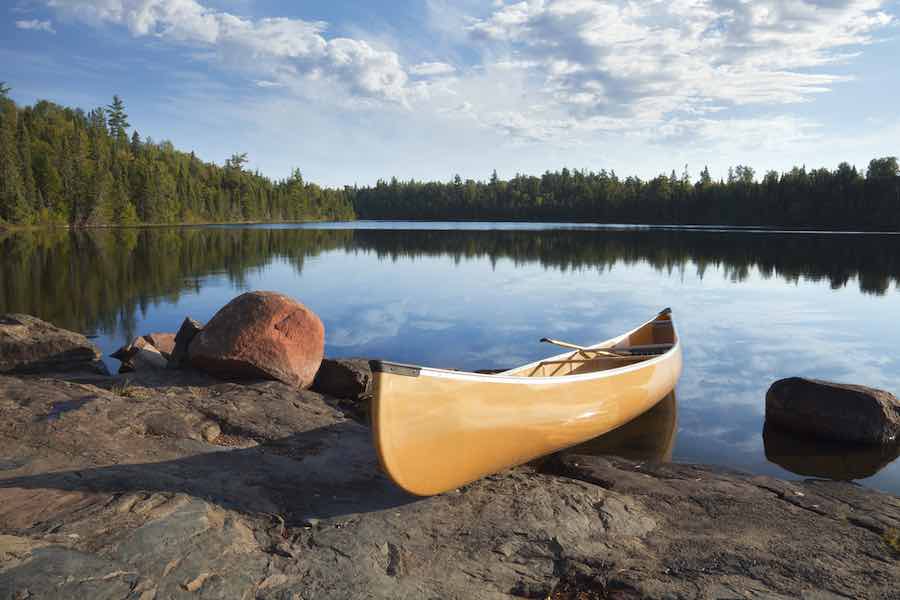 12. Lake Kabetogama
At the Canadian border, Lake Kabetogama contains a variety of wildlife both in and out of its waters. The lake and its surrounding area have something for everybody.
It offers not only fishing but also canoeing, kayaking, motor boating, and more. It is a popular destination not only for fishermen but for non-fishermen as well, attributing its success to the on and offshore views surrounding the Voyageurs National Park.
13. Lake Vermilion
Lake Vermilion has numbers that any fishermen would love. It comes in at a grand total of 1,200 miles of shoreline, 40,000 acres of water, and 635 islands!
This Minnesota lake captures not only the eyes but also the heart and soul of fishing. Fishermen have caught bass, black crappie, brown bullhead, bluegill, golden shiner, pumpkinseed, white sucker, and more on Lake Vermillion. This is the lake to see as it is a popular destination amongst fishermen!
Time to Visit the Best Fishing Lakes in Minnesota
I hope you get the opportunity to check out some of the best fishing lakes in Minnesota.
Can't get enough of Minnesota lakes? Then keep living the Minnesota lake life with the help of my info posts and guides!
Want to learn more about fishing, discover more fishing spots, and or read up on the best fishing gear? Then continue your fishing adventure with our comprehensive guides, info posts, and more!
Love spending time outside? Then discover the Minnesota Outdoors to continue learning new ways to reconnect with nature!