The Mall of America is the largest mall in the US, but that's not the only thing that sets this multi-layered behemoth of a shopping center apart from other malls. Read on to discover 31 amazing Mall of America facts!
1. Largest Mall in America
The Mall of America—as mentioned just a moment ago— is the largest mall in the US and is just shy of claiming the title of the largest mall in North America. Though West Edmonton Mall in Canada is considered bigger due to hosting a larger number of shops, Mall of America is larger in size, sitting at 5.6 million square feet in comparison to West Edmonton's 5.3 million.
2. A Full Day's Work
If you're hoping to visit every store in the mall in one day, it's certainly doable…just don't plan to shop around! With over 520 stores, even if you only spent one minute in each, it would take nearly nine hours to step inside every store!
3. Has Its Own ZIP Code
One of the most interesting Mall of America facts is that it has its very own ZIP code. That's right—this mall covers so much area that it qualifies to possess its own postal code. So if you ever need to send some mail to this gigantic mall, make sure you add the ZIP code as 55425!
4. The Big 3-0
The Mall of America's grand opening occurred on August 11th, 1992, which means it will be celebrating its 30th birthday this year on August 11th, 2022! Good for you, Mall of America!
5. Thousands of Employees
Roughly 11,000 people are employed full-time and year-round by the Mall of America, so you can imagine how many people visit every year…
6. Millions of Guests
…But luckily, you don't have to imagine! Over 40 million guests peruse these shops every year, which adds up to over seven times the total population of the state of Minnesota.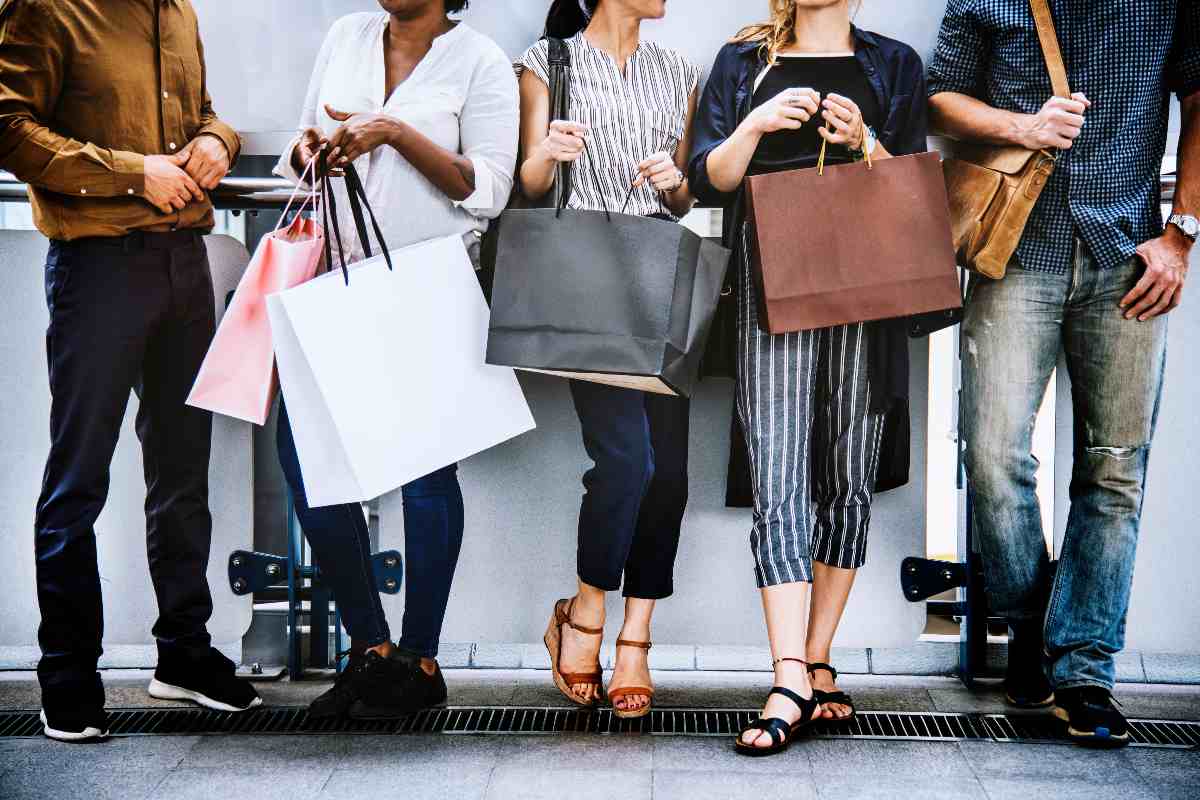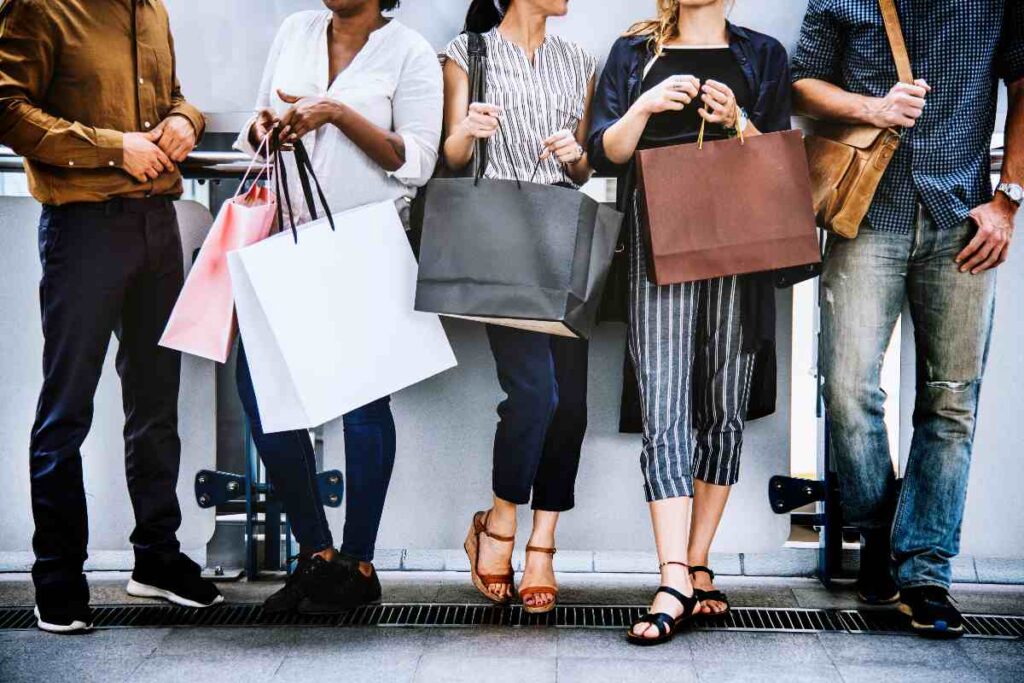 7. A Challenger Appears
This Mall of America fact is a bit sadder: this year, construction finally began on the proposed American Dream Mall in Miami, Florida—a challenger to Mall of America's throne. If completed, the American Dream Mall is supposedly going to be built up to 6.2 million square feet, dominating as the biggest mall not only in the US but in North America at large. However, this mall isn't set to open until 2026, so Mall of America's title is safe for now.
8. Formerly Known As Metropolitan Stadium
This next item from our list of amazing Mall of America facts is for the sports fans! The area the Mall is built on was originally the home of the Metropolitan Stadium, the original stadium of the Minnesota Vikings football team, and the Minnesota Twins baseball team.
9. A Great Host
Mall of America opens its doors for hosting over 400 events every year, including everything from concerts to fashion shows!
10. Plenty of Rooms
One of the most useful Mall of America facts is the Mall of America has an entire section on its website dedicated to Preferred Hotels, listing several nearby places to stay and their respective nightly rates. This will help save you time when planning your own Mall of America trip!
11. Shuttle Service
If you stay in one of these nearby hotels, the odds are good that the hotels will offer a shuttle service to and from the mall itself, so you don't need to concern yourself with finding a parking space!
12. Parking Abounds
Speaking of parking spaces, someone took the time to count them—there are over 12,000 total parking spaces available across the Mall of America campus! Still don't think that parking will be an easy endeavor? It's not easy to find a parking spot at an ordinary mall, let alone one like this!
13. Airport Access
Mall of America is conveniently located near the Minneapolis-St. Paul International Airport, so you don't need to worry about a long road trip after landing if you're flying in to visit the Mall.
14. Style Guide
If you're visiting Mall of America to shop for clothing for a specific event or occasion, this Mall of America fact is for you: you can book time with a personal stylist during your Mall of America trip! You'll receive help finding your way through the mall and picking your way through the stores to find what you need to suit your needs and tastes.
15. Offers Stroller and Wheelchair Rentals
Have little ones or wheelchair users in your shopping party? Need a place to carry all your purchases? You can rent strollers, shopping carts, or wheelchairs at Guest Services in the mall!
16. Hours May Vary
Mall of America is open from 11 am to 8 pm on weekdays, 10 am to 9 pm on Fridays and Saturdays, and 11 am to 7 pm on Sundays, so plan accordingly! If you want to maximize your time, you can plan your visit on a weekend day—however, keep in mind that the mall will likely be extremely crowded on these days, and you might actually get more out of visiting on a weekday!
17. Teeming with Tourists
40% of visitors to Mall of America are tourists!
18. Here Comes the Bride
Thousands of weddings have taken place inside the Mall of America—in fact, the Mall has its own wedding chapel and bridal shop inside!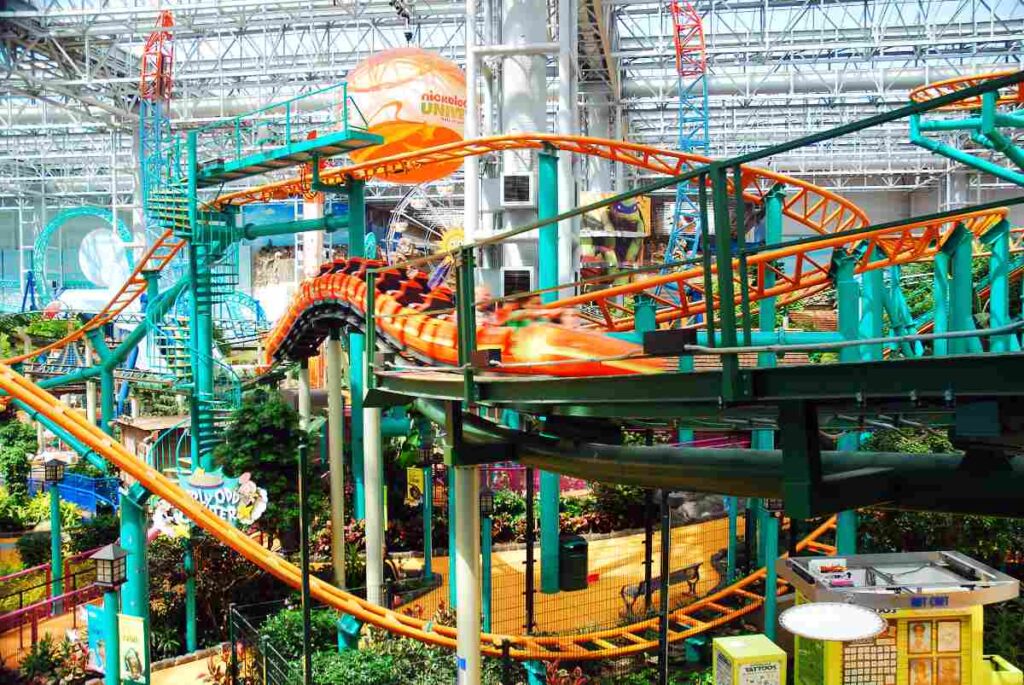 19. For the Nickelodeon Fans
Mall of America actually hosts an honest-to-goodness theme park within its walls! As the name suggests, Nickelodeon Universe is a Nickelodeon-based indoor theme park that offers fun stores to shop at, character encounters, and even roller coasters! Whether you're thrill-hungry or just feeling nostalgic for the shows of your childhood (or if you have kids who are Nickelodeon fans yourself!), this is one of the Mall of America facts you don't want to miss.
20. Something Fishy
If you're looking for something theme-park-adjacent but don't care so much for the rides, there's another way to get your adrenaline pumping! Mall of America is also home to Sea Life, known as Minnesota's biggest aquarium. The aquarium is home to thousands of sea creatures (including sharks!), and is sure to delight kids and adults alike.
21. Behind the Scenes
Did you know Mall of America offers behind-the-scenes tours? If you're shopped out but still want to explore the mall, this is a great way to do it. They offer both public and VIP tours, so you're able to pick which package is best for you and your family or group.
22. Plenty of Restaurants
Do you work up an appetite while shopping? No problem. Mall of America offers over 50 restaurants for guests to enjoy, and you can choose from everything from your favorite chain restaurants to utterly unique offerings! Want to know my recommendations? Take a peek at 7 of the Best Mall of America Restaurants You Need to Check Out!
23. Run, Forrest, Run—to Bubba Gump Shrimp
Are you a Forrest Gump fan? Great news for you: one of these 50 restaurants is Bubba Gump Shrimp, a Forrest-Gump-themed restaurant that's a must-visit for any fan of the movie!
24. Laugh Out Loud
Mall of America is home to an actual comedy club! You can visit Rick Bronson's House of Comedy on the fourth floor of the mall if you're looking to get some laughs in before you leave!
25. Get Lost in a Mirror Maze!
Have you ever gone through a mirror maze? Now's your chance. Mall of America has one close by its North Food Court, and if you're looking to take part in a fun activity without breaking the bank, this is a great one to pick! Just be prepared for collisions—these mirrors are truly tricky.
26. A True Escape
Are you a fan of escape rooms? So is Mall of America! At The Escape Game, you'll have the choice to pull off a heist, repair a spaceship on Mars, or choose from a handful of other adventures!
27. Color Me Excited; Visit Crayola Experience
Are you or your kids' coloring enthusiasts? Then you have to visit one of Mall of America's most exciting attractions, the Crayola Experience! Among other fun activities for the whole family, you can create and name a custom crayon before you leave!
28. Toddler Tuesdays
Do you have toddlers in your shopping posse? If so, you may want to block out Tuesday as your Mall of America day! Mall of America offers an event called Toddler Tuesdays, a free opportunity to partake in toddler-oriented activities and receive some exciting discounts!
29. Lights, Camera, Mall of America
Hoping to catch a movie before heading back home? Great news—you don't even have to leave the mall! Mall of America is home to B&B Theatres, offering a convenient place to kick back and relax for a couple of hours between shopping sessions.
30. Going Green
Did you know that Mall of America works to keep itself environmentally friendly? According to their website, the mall is heated through "ambient energy," meaning that the mall is heated through the lights in the stores, the skylights, and the body heat of the shoppers.
31. Lost, Found, Donated
Mall of America has a lost-and-found—not unusual, right? Well, this one is different! When lost-and-found items are left unclaimed, Mall of America donates them to Cornerstone to help victims of domestic violence and human trafficking.
Wrapping Up Mall of America Facts
Now that you're armed with the knowledge you need to thoroughly understand how Mall of America functions and what it has to offer, you can start planning your trip with confidence! You can take these Mall of America facts and start deciding what features of the mall you'd like to take advantage of.
Ready to set up your Mall of America shopping itinerary? Take a look at 15 of the Best Stores in Mall of America You Need to Shop At!
Still looking for more fun adventures? Then checkout all the great things to do in the Twin Cities!