The Minnesota Zoo, located in Apple Valley, is home to many interesting and exotic animals like tamarins, bears, penguins, and even sharks. Both kids and adults can have a great time at the zoo visiting the animals and enjoying all the other fun activities the zoo has to offer. For an educational activity, the whole family will enjoy, look no further than the Minnesota Zoo.
Keep reading for a complete guide to the Minnesota Zoo including information for planning your visit, animals to see, things to do, what to eat, and more.
Planning Your Visit to the Minnesota Zoo
You can plan as much or as little as you like before you visit the zoo. Either way, you're sure to have a great time. The main thing to note is that you can only get tickets online so ideally, you'll want to purchase those before you get to the zoo to make sure tickets are available.
Here is all the basic information to help you plan your visit so you can relax and have a great time!
Where to get Tickets
Online tickets are required for admission to the zoo. You can reserve timed tickets online in advance or on the day of your visit, as long as there is availability. Tickets don't often sell out for the entire day but it's a good idea to book your tickets in advance to get your preferred entry time.
These are the current ticket prices for zoo admission:
Children two and under are free
Children three to twelve are $13.95
Adults thirteen to sixty-four are 19.95
Seniors (sixty-five and older) are $13.95
After purchasing your online tickets you enter the zoo through the lower south entry. Once inside the zoo, you can choose where you'd like to explore first. Posted signs throughout the zoo make it easy to navigate.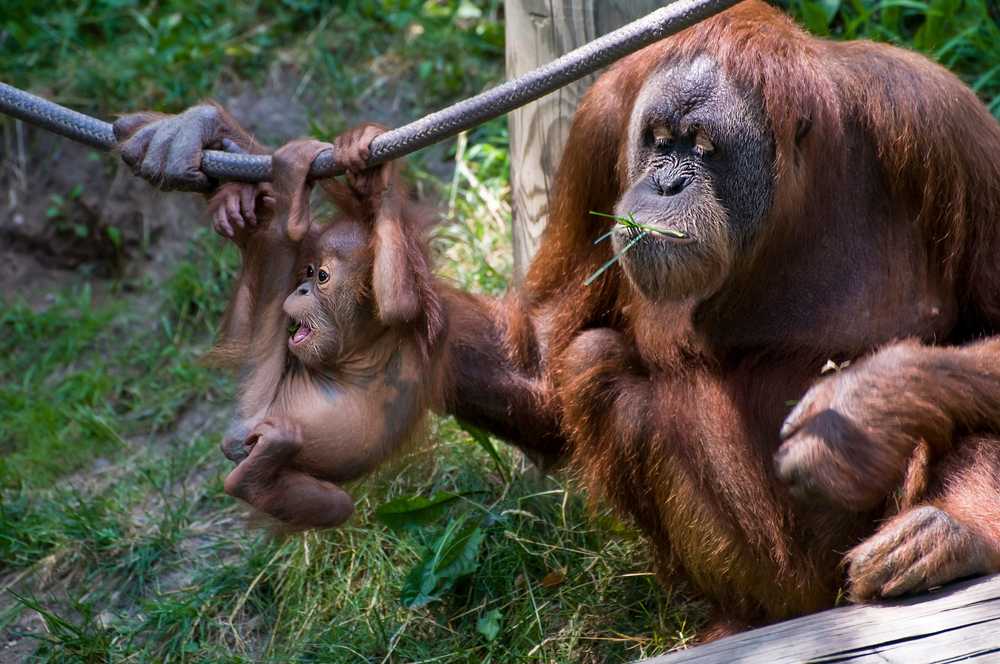 Free to Explore
The zoo offers a program called free to explore for qualified individuals to receive free entry to the zoo. You may qualify if your family receives food stamps, you have a child enrolled in HeadStart, or if you receive MinnesotaCare or other similar benefits. Visit the free to explore section on the zoo's website to learn more about the program or to see if you qualify.
Group Tickets
Group tickets for schools, youth groups, and other large groups are also available. Visit the zoo's website if you'd like to find out more about group tickets.
Parking
On-site parking is available at the zoo. Parking costs $7.00 per car or van and $10 for a bus or motor coach. Zoo members park free. You pay for parking when you purchase your online tickets.
Opening Hours
The zoo is open seven days a week from 10:00 am to 6:00 pm. Zoo members get special early entry at 9:00 am.
Amenities at the Minnesota Zoo
Stroller and Wheelchair Rentals
A limited number of single and double strollers are available to rent. Stroller rental is $5.00 for a single stroller and $8.00 for a double stroller.
ECV (electric conveyance vehicle) rental is also available. You can pay for rentals with a credit card on the day of your visit.
Nursing Room and First Aid
There is a nursing room if you need a quiet place to feed your baby. The nursing room is located close to the entrance of the Medtronic Minnesota and Tropics Trails
A First aid station is located near the main lower south entrance. If needed, you can ask any zoo employee or volunteer for assistance and they can help you find the first aid station.
Zoo Map
Posted maps are located throughout the zoo to help you navigate as you explore. Printed maps are not available at this time. You can download and print your own copy of the Zoo map on the Zoo's website if you'd like, or open it on your phone while you walk around the zoo.
Things to See at the Minnesota Zoo
The Minnesota Zoo is home to hundreds of animals from nearby and far away. Here's just a sneak peek at some of the exhibits and amazing creatures you can find at the zoo.
Wells Fargo Family Farm
The Wells Fargo Family Farm area has all kinds of farm animals including goats, sheep, horses, cows, chickens, rabbits, and pigs.
The barn has a petting zoo where you can get up close and touch the animals, though interaction with animals is currently limited so you may not be able to pet or feed animals on your visit this time.
Medtronic Minnesota Trail
On the Medtronic Minnesota trail, you'll experience several different Minnesota landscapes as you walk along the trail. You'll see animals like gray wolves, coyotes, frogs, turtles, porcupines, beavers, otters, raccoons, pumas, lynxes, and more.
Northern Trail
On the Northern trail, you'll find animals who are used to long, cold winters including Amur Tigers, Caribou, and even Moose which is something you don't see at a lot of zoos.
Discovery Bay
At Discovery Bay you can learn about many different ocean-dwelling animals including seahorses, sea dragons, stingrays, seals, and several different kinds of sharks. There are over a million gallons of water in Discovery Bay filled with majestic and beautiful creatures of the sea.
A touch pool is available where you can pet several animals like sea stars, anemones, and even sharks. Interaction with animals at the Minnesota zoo is currently limited so the touch pool may or may not be available on the day of your visit.
Tropics Trail
On the tropics trail, you'll find animals who live in the tropics and like warm weather. You'll see monkeys, chinchillas, bats, tamarins, red river hogs, tapirs, flamingos, crocodiles, gibbons, and many more.
More Animals to see
In addition to all of these, you can also find camels, leopards, snakes, owls, prairie dogs, sloths, lemurs, and so many more!
Things to Do at the Minnesota Zoo
In addition to all the great animals, there are a number of other fun activities to do at the zoo.
Carousel
Riding the carousel is tons of fun, especially for young kids. A ride on the carousel costs $2 per person. The carousel is open daily from April 1-September 4 and on limited days from September 5-October 31. The carousel is Closed November-March.
Splash Pad
The splash pad is a great place to cool off after a walk through the zoo on a hot summer day. Located on the central plaza, the splash pad features life-sized animal sculptures and plenty of fountains to splash and play in.
Playground
The Minnesota Zoo features two separate nature play areas, the Hanifl Family Wild Woods and Woodland Adventure.
The Hanifl Family Wild Woods features many natural play elements for children to play and discover the beauty of nature. There are boulders and logs to climb, places to dig, mazes to discover, tree-top towers to explore, bridges to cross, and more.
Woodland Adventure is no ordinary playground. In addition to slides, swings, and climbing towers, children can explore a bear's den, climb on a giant mosquito sculpture, check out the tree house and rope bridges, plus many more fun elements to discover and climb as they run around and play.
Where to Eat While Visiting the Minnesota Zoo
Call of the Wild
Call of the Wild is an indoor food court style restaurant serving burgers, chicken tenders, hotdogs, salads, and similar items. They have kid's meals and drinks as well. You can take a break and cool off (or warm-up, depending on what time of year you visit) while you enjoy a tasty meal inside.
Snacks
Snacks are available for purchase throughout the zoo. You can find all kinds of sweet and savory snacks including things like pretzels, popcorn, smoothies, gelato, cotton candy, and cookies.
Minnesota Zoo Membership
If you want to visit the zoo again and again, a Zoo membership may make sense for you. Membership to the Minnesota zoo is tax-deductible and is available at different levels to meet the needs of your family.
Zoo members receive many benefits including free admission and free parking plus:
Discounted admission to reciprocal zoos and aquariums located all across the country
Discounts on merchandise in the Zoo gift shop
Early entry to the zoo
Access to members-only events
General admission tickets can be purchased at a discount for guests
Discounts on many special events throughout the year
If you're not sure whether to get a membership, you can purchase general admission tickets to the zoo and decide whether or not to upgrade to a Zoo membership before you leave. Admission fees can be applied to a zoo membership on the day of your visit, just ask a staff member or call (952) 431-9200.
Programs and Events at the Minnesota Zoo
The Minnesota zoo offers several special programs and events throughout the year to make your visit to the zoo even more fun. Here are some of the programs and events happening at the Minnesota Zoo this year:
Wild Nights
Wild Nights is a special festival series event for adults twenty-one and up. In addition to seeing the zoo exhibits after hours, you can enjoy live music on three different stages, visit artisan vendors, plus enjoy food and drinks.
Wild Night events support conservation programs at the zoo and around the globe. The events are held on select Thursday evenings in June, July, and August.
Beastly Bash
The Beastly Bash is an annual fundraising event for the Minnesota Zoo. This fantastic event features live entertainment, music, dancing, animal meet and greets, multiple food and beverage stations, and a silent auction.
Moonlight Yoga
Visit the zoo after dark and experience yoga in a unique atmosphere with moonlight yoga nights on select evenings from April-October.
Llama Trek
When you visit Llama Trek you get to walk right through the llama exhibit. There is minimal separation between you and the llamas for an up-close and personal experience unlike any other.
Llama Trek is included with admission to the zoo. For an additional fee, you can feed a llama or try to walk a llama on a designated trail. Llama Trek is open from May 28-September 5.
Time to Visit the Minnesota Zoo
I hope you're excited to schedule your visit to the Minnesota Zoo! Which animals do you want to see first? Don't forget to reserve your online tickets before visiting the zoo. For more information about the zoo check out 20 Fun Things to Do at the Minnesota Zoo.
While exploring our great state, discover the 17 Best Things to Do in Minnesota along with a variety of informative Minnesota Guides to help you plan your next Minnesota adventure.
Looking for some warm weather recommendations? Discover spring and summer in Minnesota for best destinations, travel recommendations, small (and big!) town events, and more!
Looking for more autumnal activities? Then visit our Minnesota Fall page to find inspiration for sweater weather fun!