Minnesota is home to some of the best freshwater fishing opportunities in the United States. From the North Shore area around Lake Superior to the thousands of lakes and streams across the state, you can find a wide variety of fish species, like walleye, bass, and trout.
MN trout season is a favorite among local fishing enthusiasts since you can catch trout nearly all year long if you know where to fish.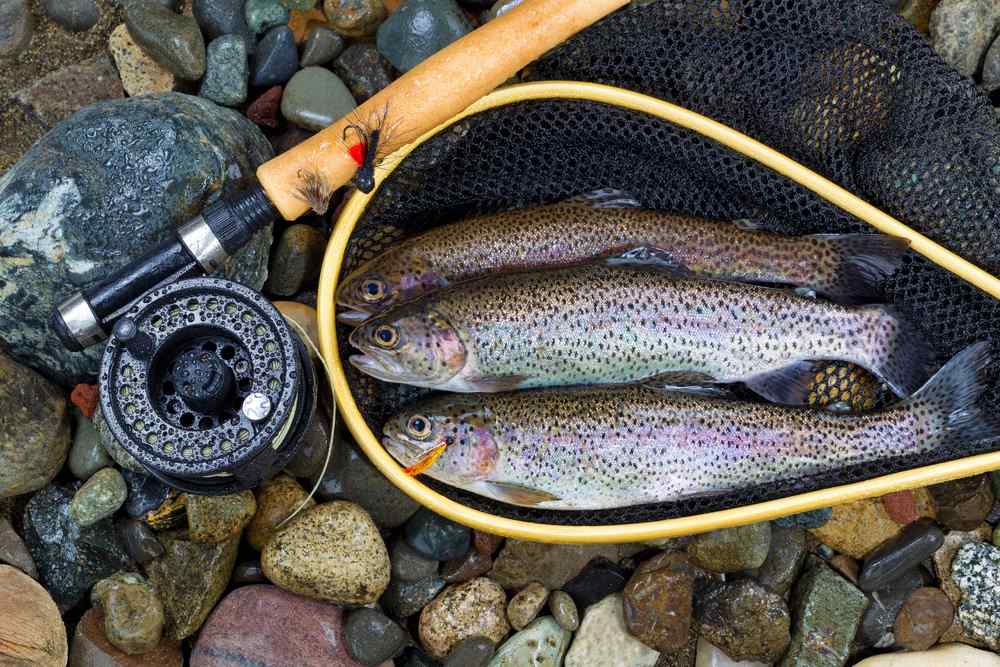 MN Trout Season Fishing Guide
Minnesota is home to miles of trout streams and thousands of lakes, where trout fishing opportunities are boundless. You should grab your Minnesota fishing license and hit the waters this season. You won't be disappointed by the variety of trout you will find in Minnesota!
The crystal clear waters of spring-fed creeks, lakes, and mine pits are home to many wild and stocked fish. You can find plentiful brook trout, brown trout, and rainbow trout throughout the state.
If you want to get the most out of MN trout season, you should consider what location and time of year you are going fishing. This will help you understand which fish are most active and how you are allowed to catch them.
Minnesota Seasonal Trout Fishing
Minnesota is an excellent destination for trout anglers due to the extensive fishing season. In many areas, MN trout season is continuous, which means you can catch trout any day of the year.
You'll need to pay attention to the species of fish you are catching, whether it is wild or stocked, and the current regulations in your area. While you may be able to catch fish at any time, for much of autumn and winter, you are constrained to catch-and-release only.
Spring
The MN trout season opener is practically a holiday for local anglers. The MN trout season opener usually falls in mid-April each year.
Although you can set out and catch trout nearly any time of the year, spring is when you can take home the most popular species of trout. During this period, You can harvest up to five fish daily for most species.
Of course, it's important to take note of where you're fishing and what type of trout you've caught. Some species are subject to size limitations year-round that require catch-and-release fishing methods.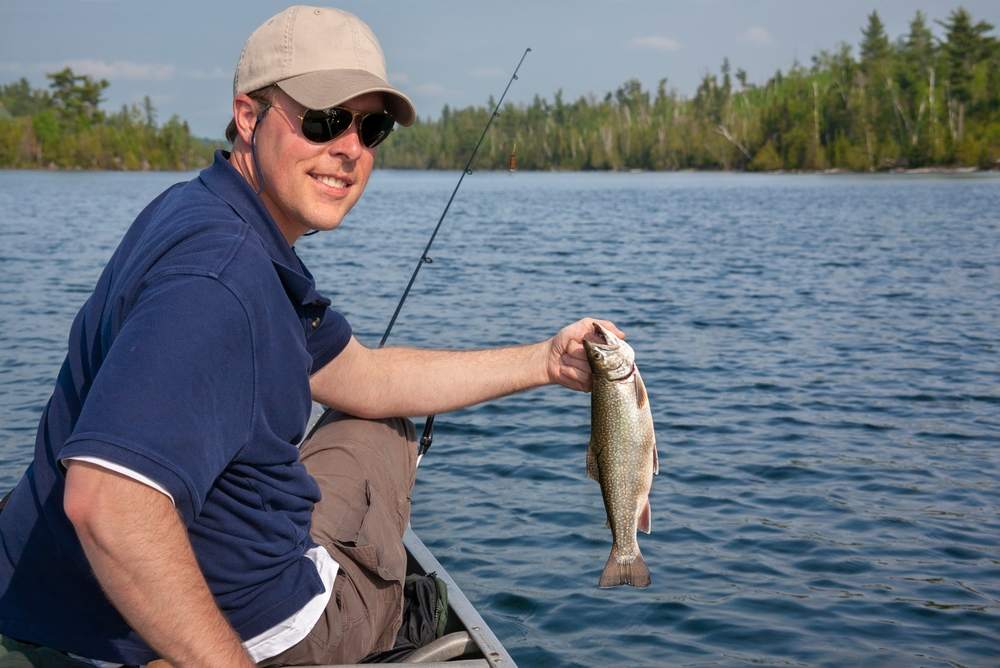 Summer
Minnesota is a popular tourist destination during the summer. Once the characteristic cold weather starts to fade to sunny days and warm nights, nature enthusiasts flock to the Land of 10,000 Lakes. There are countless family-friendly parks to enjoy during summertime MN trout season.
Warmer weather brings out different trout species in some areas. Many spring-fed creeks keep a consistent temperature year-round. Still, the numerous lakes and larger rivers will be teeming with fish that are more active in the heat.
When catching trout during the summer, you may look into using larger bait. If you are fly fishing, consider using lures that resemble the insect species most active during this season.
Autumn
MN trout season starts winding down during the fall. Open harvest season for most trout fishing ends in late September. Just because the open season is over doesn't mean you can't catch trout throughout autumn, though!
Many streams and lakes in Minnesota allow continuous trout fishing. The only catch is most fish are subject to catch-and-release regulations during the colder months. Still, some opportunities exist to bring home a few fish as long as you know where to go.
Winter
Do you typically hang your fishing rod up once the cold weather creeps in? In Minnesota, winter can be a great season to go fishing. From ice fishing to spring-fed streams, You can find many popular fish species throughout even the coldest months.
Access to trout fishing through easements is even easier in the winter. Much of the tangled growth that requires bushwhacking can be easily traversed after the plants die off. This opens up additional winter trout options for the savvy angler.
Like autumn, you must be conscientious of the current local regulations while fishing in the wintertime. Many areas are catch-and-release only, and there are strict limitations to when you can take home fish.
MN Trout Season by Area
Minnesota is a vast state with countless bodies of water teeming with fish. Streams and lakes in different areas are subject to unique rules and regulations. Understanding the MN trout season rules in your area is essential for staying safe and legal. This is especially important for bodies of water that share boundaries with other states and Canada.
Inland Waters
Inland Waters are characterized by their distance from bordering states and Lake Superior. Minnesota has miles of streams and thousands of lakes perfect for inland trout fishing. Minnesota's many experienced anglers praise the Boundary Water Canoe Area Wilderness (BWCAW) waters as premium fishing destinations.
Check out the Minnesota Department of Natural Resources to find out what the rules of the inland waters are for each trout species right now.
The Driftless
Arguably Minnesota's best-kept secret in trout fishing, The Driftless refers to the extensive streams and rivers in southeast Minnesota.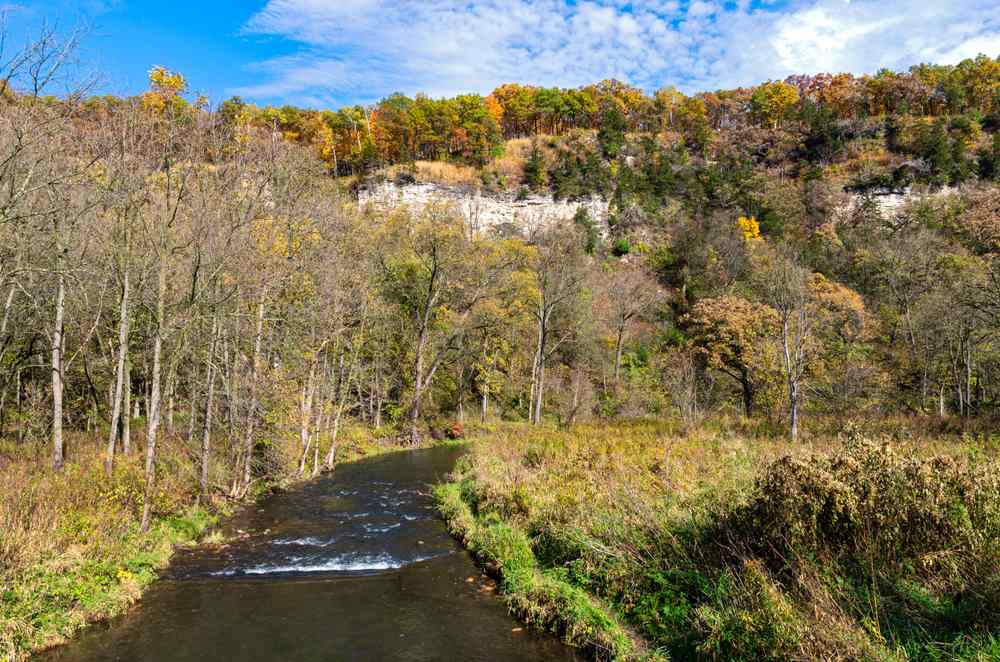 This area bordering Wisconsin and Iowa is called The Driftless due to its geological history. Glaciers did not cover this area in prehistoric times, so it now lacks silty glacial deposits known as drifts.
In these crystal clear spring-fed waters, you can catch trout by the boat full if you know how to fly fish. Check the Minnesota Department of Natural Resources to see what the rules are for the current time of year in this area.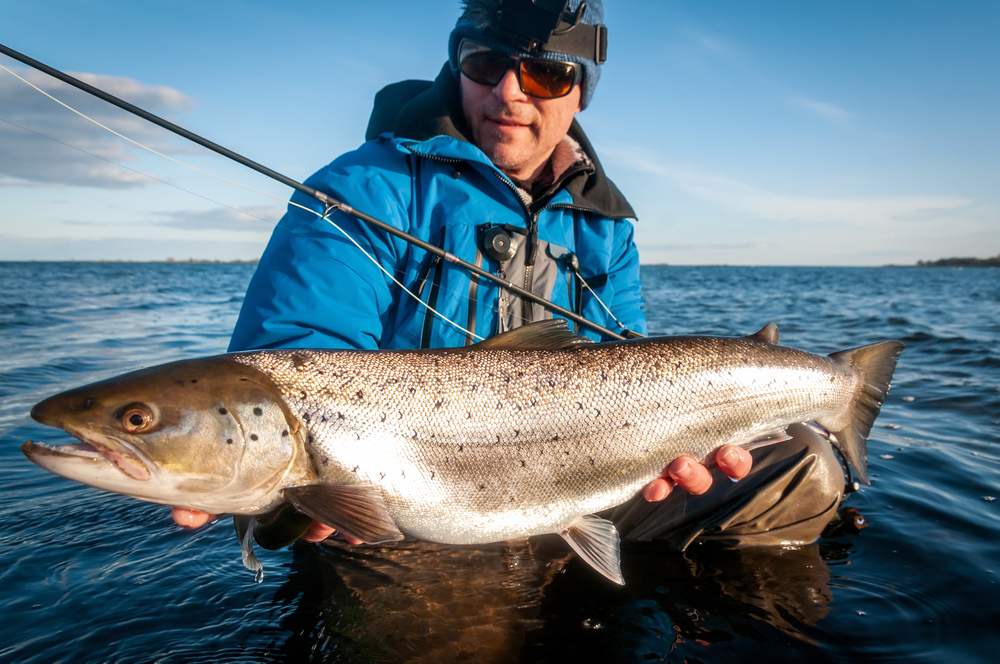 Lake Superior
The numerous tributaries and abundant fishing spots along Lake Superior are often called the North Shore fishing area. The North Shore provides terrific opportunities to catch many species of trout, especially rainbow trout.
When fishing the North Shore, it's crucial to differentiate between wild and stocked rainbow trout. To identify stocked trout, you should look for a scar from a clipped fin near the tail. If you catch a rainbow trout without this scar, it is wild and must be released immediately.
The Minnesota Department of Natural Resources fishing regulations guide provides additional information on identifying stocked rainbow trout and properly releasing wild rainbow trout back into the waters.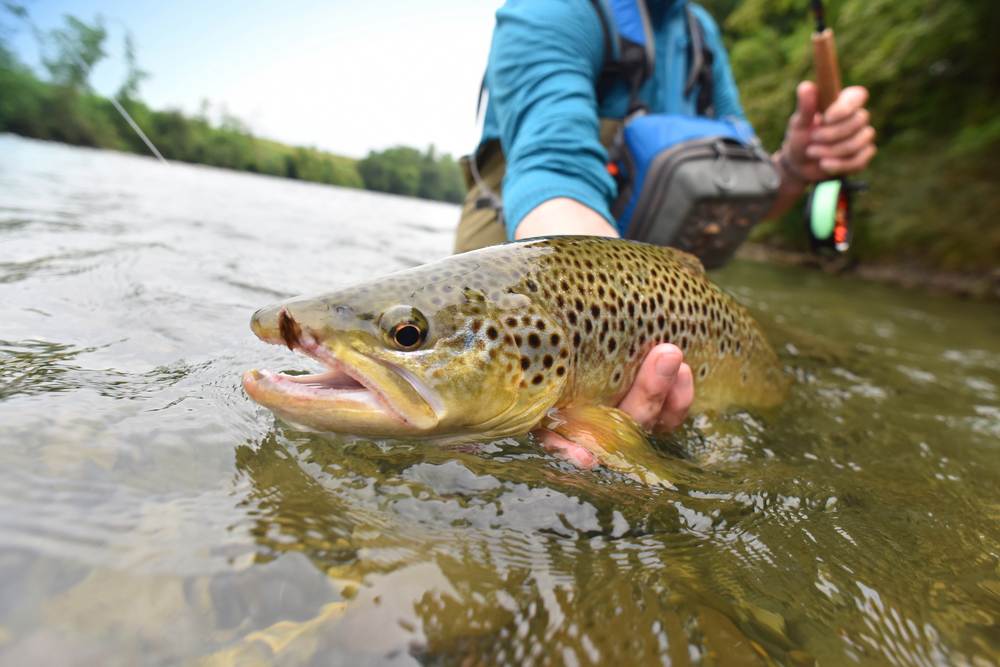 Canadian Border Waters
If you are fishing along the north shore, you should pay careful consideration to the laws and regulations for waters that share a border with our northern neighbors.
Trout Season in Minnesota
If you are new to trout fishing in Minnesota, then you will be delighted by the ample opportunities to catch trout across the state. MN trout season lasts all year, so you can hit the waters nearly anytime. Just make sure you pay attention to the regulations on trout fishing in your area and season. I
Want to learn more about fishing, discover more fishing spots, and or read up on the best fishing gear? Then continue your fishing adventure with our comprehensive guides, info posts, and more!
About the Author
Latest Posts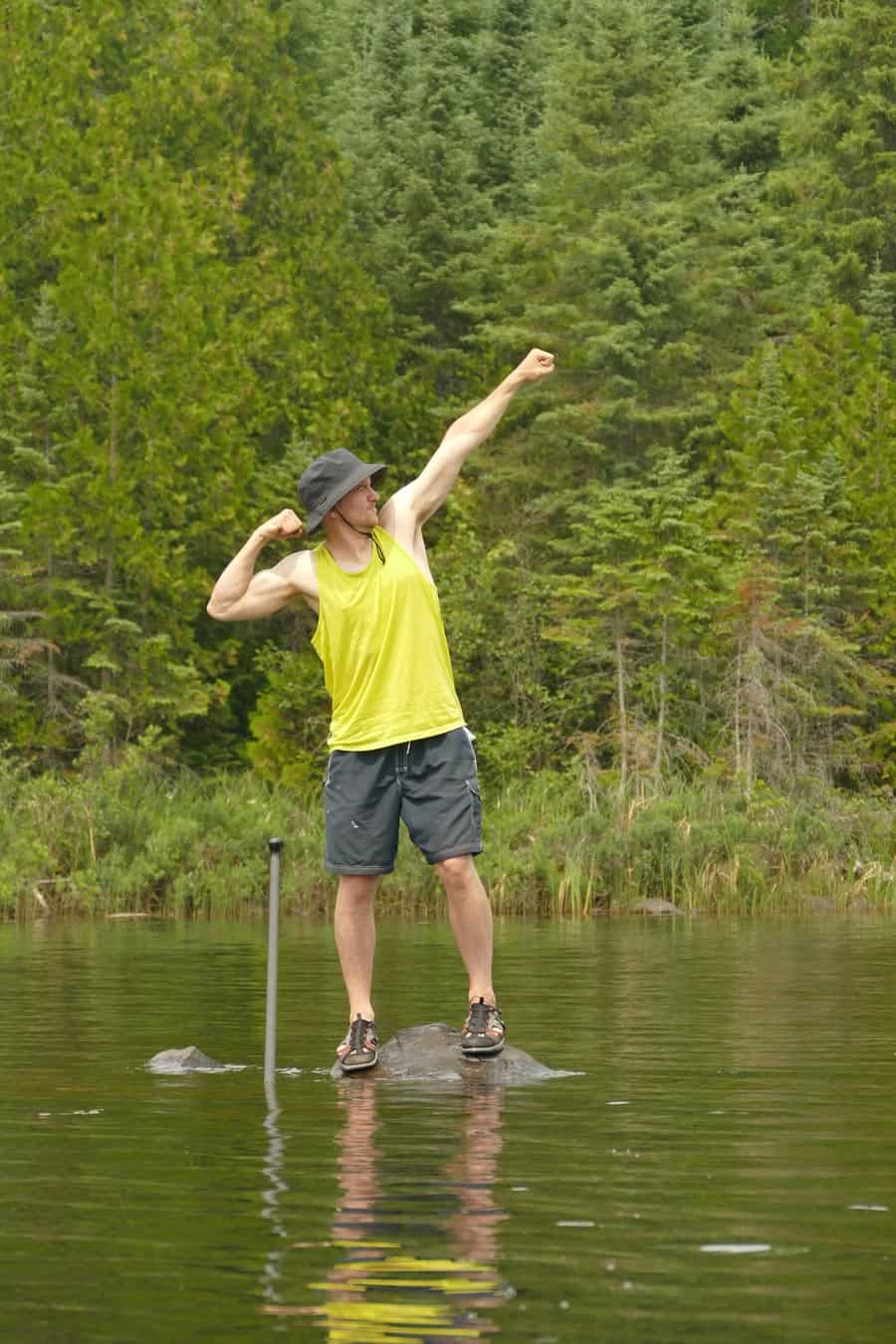 Born in Madelia, MN, to a now 5-generation Minnesota family, Ryan's MN roots go deep.
A painter by day, Ryan founded Life in Minnesota in 2013 with his wife Kelly to chronicle their musings on everything Minnesota. Ryan and Kelly are raising their 7 kiddos in Maple Grove, MN.
When he's not shuttling his kids around to hockey practice, you might find him in the shop working on his leatherwork. Undoubtedly, there will be a family trip to the Boundary Waters Canoe Area every summer, and of course weekends at Grandpa's cabin up north in the summer.