Trout fishing in Minnesota is a favorite pastime among locals and tourists alike. While many avid anglers don't "fish and tell" about their prime fishing spots, there are a few well-known and hidden gems that you should check out. This guide will help you discover the best lakes and trout streams MN has to offer this fishing season.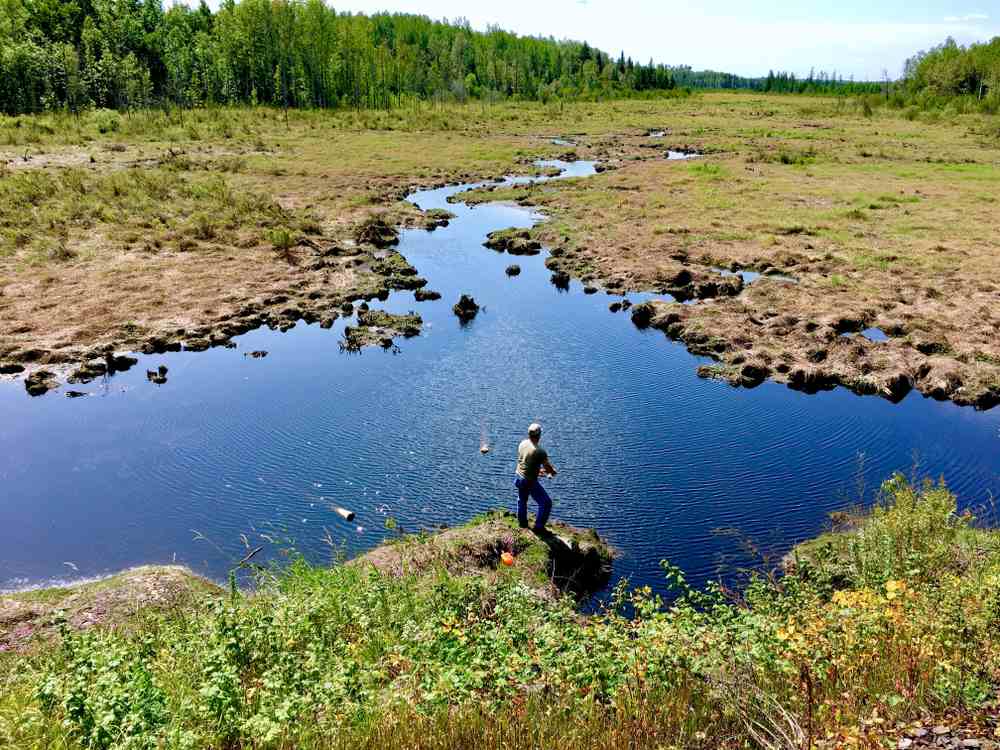 The Best Trout Streams in Minnesota
Minnesota is home to miles of streams and thousands of lakes that present excellent trout fishing opportunities. From the North Shore near Lake Superior to The Driftless in Southeast Minnesota, the eastern regions of the state are the most popular destinations for trout fishing. Still, there are many lakes and trout streams MN harbors in western and central areas where you can catch plenty of fish.
The Minnesota Department of Natural Resources provides fishing maps for nearly every body of water. You can find public lands, such as parks, where streams are bursting with fish. Plus, due to unique Minnesota fishing regulations, you can access many public waters through private property easements.
Are you ready to grab your hip boots and fishing poles and discover premium trout habitats teeming with fish? Read on to learn where you can find the best (trout fishing in Minnesota)[https://www.omniafishing.com/states/minnesota-fishing].
Trout Streams MN – Northeast (North Shore)
The North Shore around Lake Superior is an obvious destination for catching trout and steelhead. The trout streams along the North Shore are popular among tourists since this is the most visited region in the state during summer and fall.
Ample family-friendly parks and pleasant weather make this area a fantastic vacation spot. Due to its popularity, the North Shore can get somewhat crowded during peak season. Luckily the lake and tributaries are stocked with trout each year, so you won't have to worry about overfishing.
Lake Superior & Tributaries
Lake Superior and its tributaries are home to stocked and wild rainbow, brook, and brown trout. The mighty rivers and numerous streams provide beautiful fishing spots for miles.
There are special fishing regulations for Lake Superior and some tributaries. These bodies of water are vital for the natural reproduction cycle of many fish species, including rainbow trout. In order to protect the fish population, you should stay informed about the 2022 trout season schedule and rules.
Cascade River
The Cascade River is found near the Grand Marais area in Cook County. Along with catching brook and rainbow trout, you will find salmon that swim upriver to spawn each year. Many anglers report the most bites when fishing this river in the early morning.
Cascade River runs through Cascade River State Park west of Grand Marais, MN.
Knife River
If you are on the prowl for steelhead and rainbow trout, the Knife River is the stream for you. Of all the trout streams MN is famous for, this is the best river for catching steelhead trout. Knife River is the only Lake Superior tributary lacking barriers that prevent trout migration. This has enabled the steelhead trout population to naturalize and thrive in these waters.
You can find Knife River located 2.2 miles north of Mora, MN.
Temperance River
Temperance River has an abundant population of trout. For decades, the state has stocked this river with brook, brown, and rainbow trout. If you are looking for a spot with plenty of afternoon bites, then you will enjoy casting in Temperance River.
You'll find this trout stream in Temperance River State Park north of Schroeder, MN.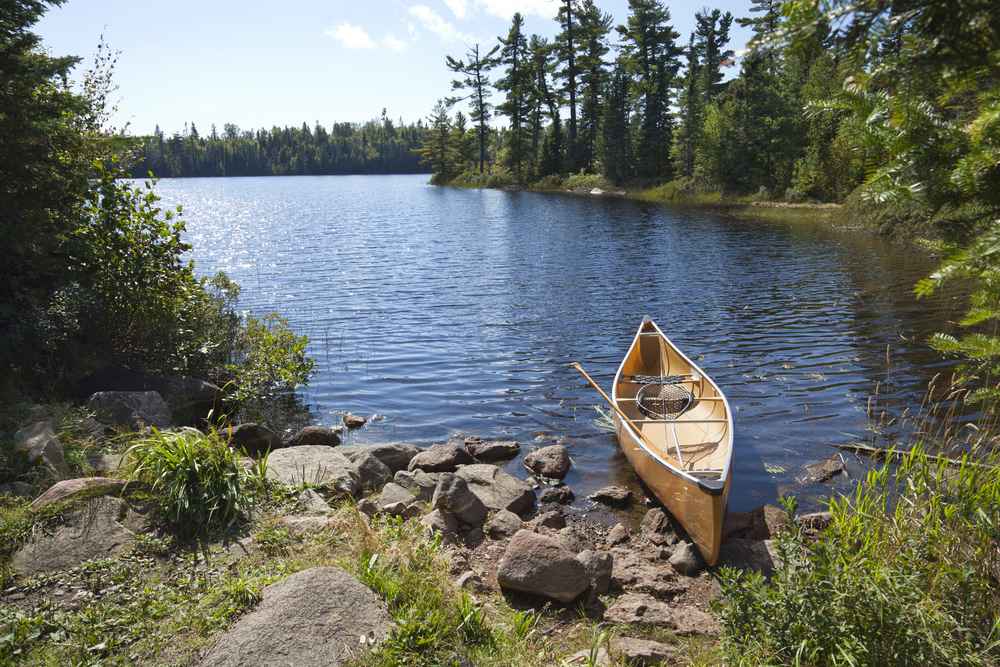 Boundary Waters Canoe Area (BWCA)
Despite being a part of northeast Minnesota, the Boundary Waters Canoe Area deserves its own section. The countless bodies of water and beautiful scenery make the BWCA a perfect trout fishing destination, as long as you don't mind the mosquitos.
The Boundary Waters Canoe Area is an expanse of protected wetlands just west of Lake Superior. This region borders Canada to the north, and it is home to miles of trout streams winding through the Minnesota wilderness.
Trout Streams MN – Southeast (The Driftless)
If you have never tried your hand at fly fishing, you are surely missing out! The Driftless area in southeast Minnesota is a premium fly fishing destination. This gorgeous expanse of nearly 200 crystal clear trout streams MN holds is one of the best-kept fishing secrets in the state.
When fly fishing the over 1,300 miles of trout streams in The Driftless, you should try BWOs or Trico Flies. Most of these spots are shallow waters only suitable for wading, so make sure you bring some hip boots along too.
Whitewater River
The Whitewater River is a popular spot for fly fishing. You can visit Whitewater State Park to enjoy the bountiful waters stocked with rainbow, brook, and brown trout. Since these waters are so clear, you should pay attention to which insects are currently hatching. You will catch more trout than you know what to do with if you use the right bait.
Whitewater State Park is located just off 74 south of Elba, MN.
Root River
Root River is another one of the trout streams MN is well-known for. This large river is divided into different branches with unique trout populations. Local anglers recommend starting in the Upper South Branch near Forestville, where it is easier to wade. This area is home to a higher concentration of wild trout than the rest of the river.
Root River runs along MN-16 from the Mississippi River west through Whalan, MN.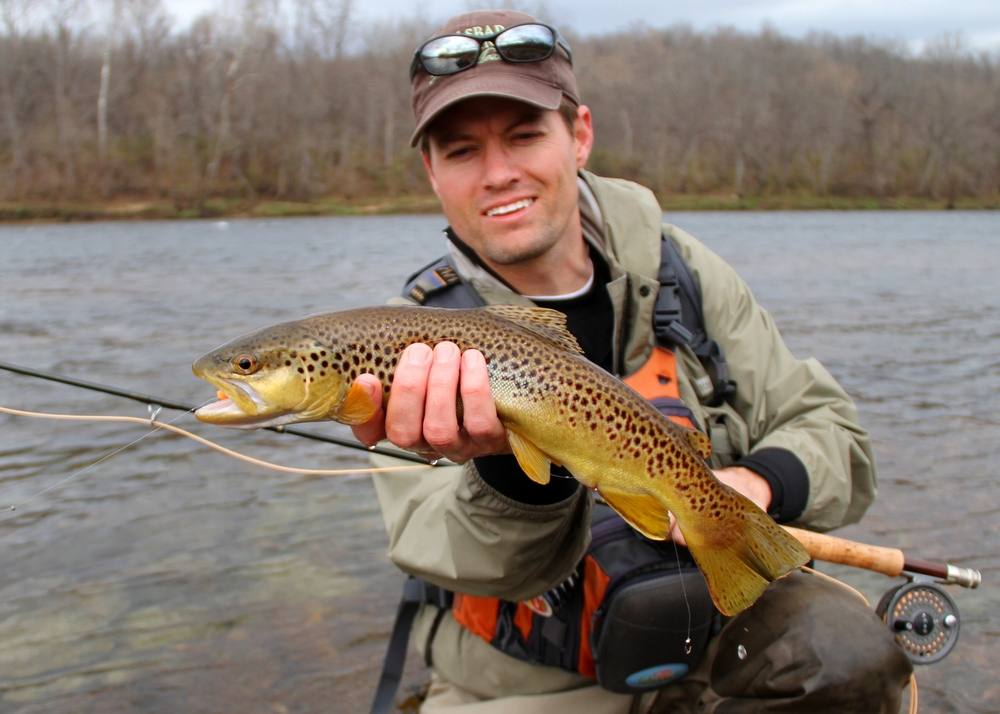 Badger Creek
Badger Creek is a compact stream located in the Minnesota Driftless region. You'll need to bring your waders so you can stand in the creek to get a good cast. Badger Creek was stocked with brook and brown trout up until around 50 years ago. Since then, the native population has exploded in growth, leaving anglers with excellent fly fishing opportunities.
Badger Creek starts in Caledonia Wayside Park and empties into Root River to the north.
Trout Run Creek
Trout Run Creek is one of the most prolific trout streams MN is home to. This aptly named creek is swarming with an estimated 2,000 to 4,000 trout per mile. You will find brook, brown, and rainbow trout anywhere you cast your line in these waters.
You can find Trout Run Creek located just south of Saratoga, MN.
Trout Streams MN – Central
Central Minnesota and the metropolitan Twin Cities regions offer quite a few inland (trout fishing)[https://www.omniafishing.com/sp/trout] spots. While you won't be filling up your boat as quickly as the more remote destinations, you can still find plenty of trout streams close to the city. If you are visiting from out of town, check out local fishing guides to find the best locations nearby.
Vermillion River
The Vermillion River is an excellent fishing spot just outside of the city. Local fishermen have reported catching massive brown trout measuring nearly two feet in length. This river also offers incredible shore fishing for rainbow trout, as the banks are relatively clean and easy to access.
Vermillion River runs just south of the Twin Cities region of the Mississippi River.
St. Croix River
St. Croix River is a popular trout stream for tourists in the Twin Cities metropolitan area. You can catch plenty of fish here, but make sure you hit the waters early in the day during summertime to get the most bites.
St. Croix River is a vast river that's hard to miss just east of the Minneapolis-St. Paul area.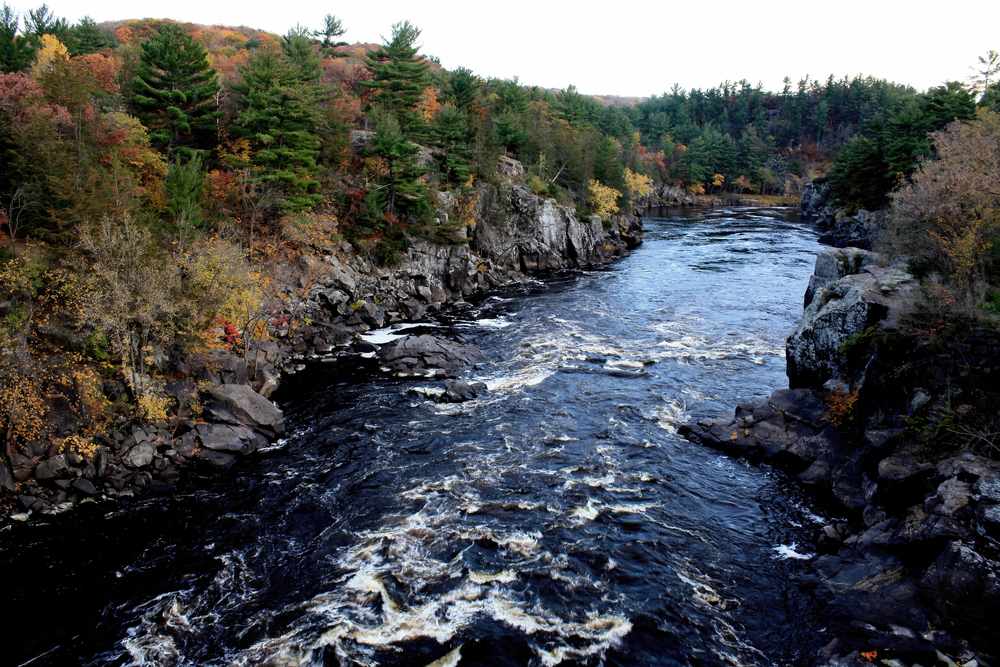 Trout Streams MN – West
Western Minnesota contains much fewer trout streams than the rest of the state. This region is more of a destination for lake fishing.
If you are fishing out west, you should check out mine pit fishing for a unique experience. In much of central and western Minnesota, abandoned mines and quarries have been flooded with clear water and stocked with many species of lake trout.
If you have your heart set on trout streams MN has hidden in the west, you'll find a few creeks that are popular among locals.
Stony Brook
The large brook trout native to this stream can weigh over five pounds. Be aware that Stony Brook is a location more suitable for experienced anglers. Shore fishing is not recommended because the riverbanks are overgrown with brush and trees. Instead, you will want to slip on some boots and wade out into the water to get a good cast.
Stony Brook is around eight miles northwest of Gull Lake near Brainerd, MN.
Finding the Best Trout Streams in Minnesota
Are you searching for the best trout streams MN has for fishing enthusiasts? If so, you should explore some prime fishing spots along the North Shore and The Driftless. With the proper angling techniques, you can catch your limit in no time. Happy fishing!
Want to learn more about fishing, discover more fishing spots, and or read up on the best fishing gear? Then continue your fishing adventure with our comprehensive guides, info posts, and more!