The state of Minnesota boasts plenty of unforgettable cities to visit, and Rochester is one of the most beloved! Sprinkled amidst a buffet of fun activities for individuals, couples, and families alike to enjoy across the city is an amazing lineup of great restaurants, as well.
If you're on the hunt for the best restaurants in Rochester MN, you've come to the right place. Read on for a roundup of some of our top picks for fine dining, family eating, and places to grab a coffee or other beverage along with a quick bite in between all your adventures in Rochester!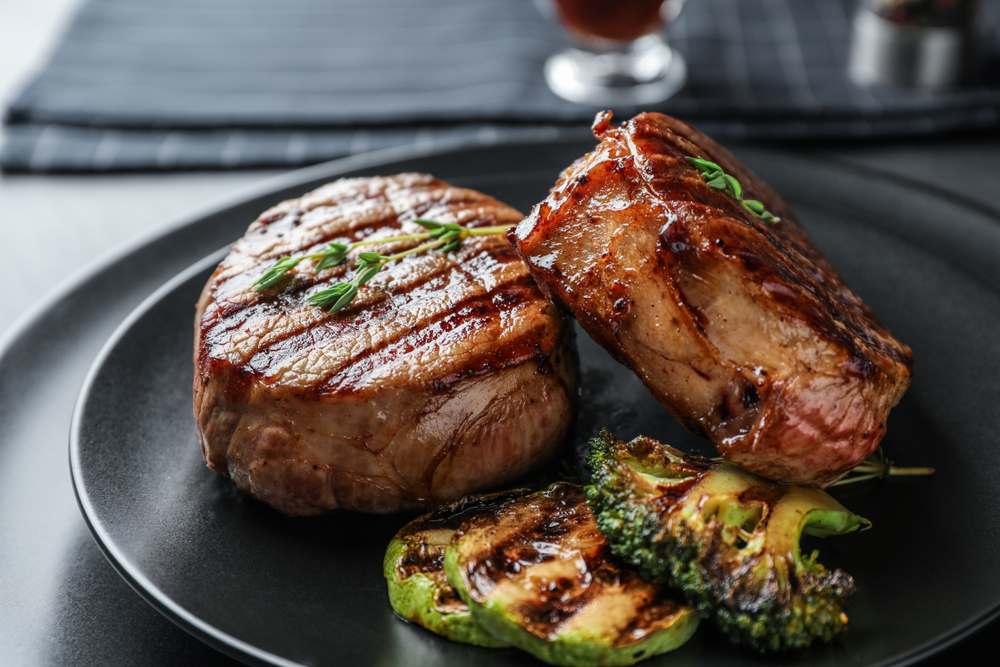 Best Fine Dining Restaurants in Rochester
1. Pittsburgh Blue Steakhouse
Don't let this restaurant's name make you think you've stepped foot in the wrong city! Though it may reference Pittsburgh in its title, this steakhouse is a great fine dining option among the restaurants in Rochester MN.
Dubbed for a classic and high-profile preparation style of steak cuts, Pittsburgh Blue Steakhouse lets you know right off the jump that they know how to cook steak—and how to do it well. This keenness for their craft carries on throughout a menu full of fresh seafood, steaks, chicken, and plenty of other favorites all prepared with the same care and talent.
Well worth its high-end price tag, Pittsburgh Blue Steakhouse lives up to its bragging rights with perfectly prepared food and a dining experience you'll never forget.
2. Pescara Restaurant
Looking for a fine dining experience the whole family can enjoy? Look no further than Pescara Restaurant in downtown Rochester! A standout among restaurants in Rochester MN due to its inclusive menus, which cover breakfast, lunch, dinner, and dessert as well as having a kid-friendly menu for diners twelve years old and under, Pescara Restaurant offers a world-class culinary experience with fresh ingredients served in a variety of ways!
From seafood favorites like scallops, shrimp, and walleye to memorable land-based plates like filet, chicken, and pork tenderloin, there's sure to be something everyone will enjoy in the fine dining experience of Pescara!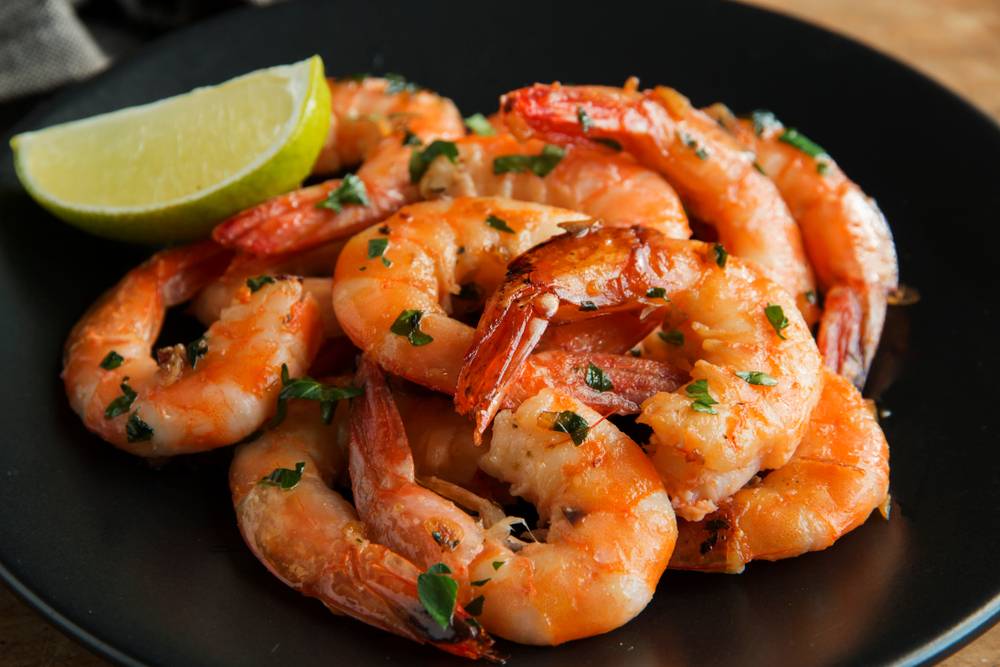 3. Bleu Duck Kitchen
If you're in the mood for fine dining that can be experienced both in the restaurant and just as well taken away at home, Bleu Duck Kitchen has you covered! As far as locally sourced, fresh ingredients go, this is one of those restaurants in Rochester MN that can't be beat!
Bleu Duck Kitchen offers a varied menu from bar fare such as burgers, hot dogs, and sandwiches to elegant plates including Veal Bolognese and pork belly, and all mindfully sourced from local vendors wherever possible, helping to boost the local Rochester economy. This is the perfect fine dining choice for the mindful consumer who wants to be certain they're enjoying the best ingredients from the best places!
4. Prescott's Grill
With a smaller, focused menu and a warm, elegant atmosphere, Prescott's Grill is memorable among all the restaurants in Rochester MN due to its perfectly fitting niche. Prescott's Grill knows what they're doing and who they're serving, and they do it well!
A classic fine dining option, Prescott's Grill offers seasonal entrees and pasta, delectable starters, and desserts you absolutely have to leave room for! If you're looking for one of the finest dining restaurants in Rochester, then you can't pass up Prescott's Grill. You're sure to enjoy everything from the food to the feeling of the restaurant's location itself!
Best Family Dining Restaurants in Rochester
5. Newt's
Sporting three different locations of restaurants in Rochester MN, Newt's is a simple and delicious option for family dining! This is a great pick for eaters of all ages and preferences, with many classic burger and sandwich favorites offered up as well as a few menu options for more adventurous patrons.
Whether you're feeding a whole family with younger, more selective eaters among them or have a group of adults who are looking to enjoy some beer or wine with an inexpensive but fulfilling meal, Newt's offers a great option for families and congregations of all sizes and preferences.
6. Pasqual's Neighborhood Pizzeria
When you're on the hunt for restaurants in Rochester MN where you can feed a whole crew of all ages without breaking the bank, pizza is more than likely to land on the list—and Pasqual's Neighborhood Pizzeria should be at the top of that list! This is a classic and well-loved pizzeria option in the Rochester, MN area, with lots of varieties and options to choose from in the categories of crust and toppings.
There are also gluten-free and keto-friendly crust options! Adventurous eaters might be drawn to the stuffed pizza pick, a favorite at Pasqual's. And for guests who aren't so fond of traditional pizza, Pasqual's Neighborhood Pizzeria remains more than accommodating, with sandwiches, stromboli, calzones, and more available on their comprehensive menu. This is a great place to take the whole family for some delectable dining!
7. Chester's Kitchen and Bar
Classic American dining marries with a charming atmosphere at Chester's Kitchen and Bar—a great option for families to enjoy among all the restaurants in Rochester MN! Offering up brunch, dinner, and a kid-friendly menu as well, Chester's Kitchen and Bar boasts many favorites like burgers and steak, as well as salads and an array of appetizers.
There are also some vegetarian options such as vegetarian chili for those in need of it! No matter what your age or eating preferences, you're sure to find something you absolutely love at Chester's Kitchen and Bar that will have you craving another visit—and another—and another! And with their variegated menu, each visit is bound to be a whole new, wonderful experience.
8. Whistle Binkies Pubs (North and South)
This might just be one of the most memorable restaurants in Rochester, MN for its name alone! If Whistle Binkies' two pub locations don't catch your eye for their unique moniker, then their beautiful settings certainly will. With locations on the north and south ends of Rochester, Whistle Binkies is a classically warm and inviting venue offering delicious plates for folks of all kinds.
From traditional pub food choices such as burgers and hearty appetizers to gluten-conscious and vegetarian options, just about anyone can enjoy the atmosphere and food at Whistle Binkies Pubs without a care in the world. This is a great restaurant in Rochester, MN for some relaxation, food, and the opportunity to take in the gorgeous views!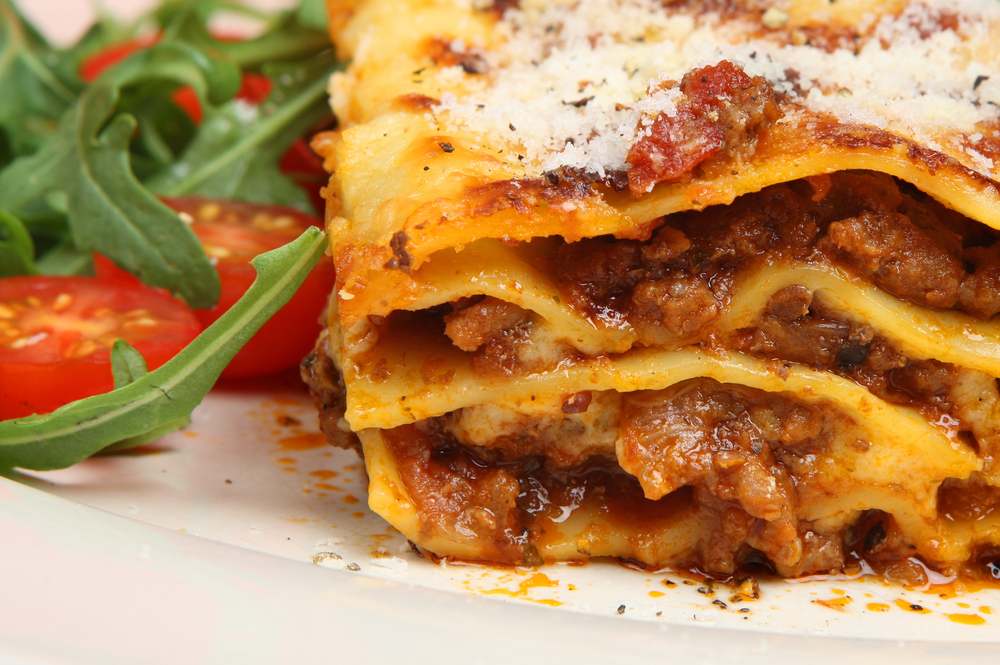 Best Coffee and Cafe Restaurants in Rochester
9. Fiddlehead Coffee
If you're looking for a coffee shop experience that will be the envy of your social media followers for not just its aesthetic, but the quality of the coffee it offers as well, look no further than Fiddlehead Coffee!
At any one of its several restaurants in Rochester, located from Miracle Mile to the Kahler Grand Hotel, Fiddlehead Coffee is offering up delicious caffeinated beverages for the people of Rochester, no matter where they may be!
Stop in and enjoy the vibrant atmosphere at any one of the Fiddlehead Coffee locations, and indulge in your favorite coffee-based drink, tea, or seltzer. There's so much to choose from, you'll want to try every location more than once just to sample the full menu!
10. Steam Coffee
Open six days a week, Steam Coffee is here to meet your coffee and café needs! Not only is Steam Coffee a great option for a java boost among the restaurants in Rochester MN, but it also boasts a classic, comforting, inviting coffee shop atmosphere which is great for folks working remotely, doing some writing or reading, meeting up with friends or striking out on a first (or fiftieth!) date, and so much more!
If you're in the mood for some delicious coffee and a place to relax and enjoy yourself, Steam Coffee is really a must-visit location in Rochester!
11. Gray Duck Theater and Coffeehouse
Perhaps the most unique of all the coffee options around is the Gray Duck Theater and Coffeehouse. And it's just like it sounds—a coffeehouse within a full-fledged theater! A standout experience in the Rochester locale, Gray Duck offers an absolutely delightful, delicious menu of your favorite coffee drinks, each with a memorable cinematic name to fit the mood and vibe of the theatergoing experience.
Grab yourself a coffee and a bag of organic popcorn popped in coconut oil, then settle in to enjoy the latest blockbuster movies on the big screen! If you're in the mood for a tasty coffee and a movie experience that's a step above soda and cheap popcorn, you have to give Gray Duck Theater and Coffeehouse a try—you'll never look at movie theater visits the same way again!
12. Old Abe Coffee
If you're on the hunt for a vegan food and coffee option among the restaurants in Rochester MN, then Old Abe Coffee has you covered! This is a coffee shop stop with lots of tasty food options that are vegan friendly, and a coffee and tea menu with a lot of classic favorites to satisfy just about any consumer's appetite.
Stop in at Old Abe Coffee and state your hunger and thirst at a place you can trust to offer the best meal options for your specific dining needs and to make some of the tastiest coffee and tea-based beverages around the Rochester area!
Time to Visit the Best Restaurants in Rochester MN
Excited to try some of these fantastic Rochester restaurants? Well, along with these delicious restaurants, you'll also discover a variety of great things to do there. Get the fun started with our list of 25 Fun Things to Do in Rochester MN.
If you're in need of overnight accommodations while exploring Rochester, check out our Places to Stay page for a variety of great options.
Still hungry? Then continue exploring Minnesota food and drinks for a complete culinary adventure!