If you're feeling bored and looking for something fun to do, you're in luck! We've put together a great list of fun things to do in Rochester, MN to help give you some fun new ideas.
Here's our picks for 25 Fun Things To Do In Rochester, Minnesota.
Rochester Outdoors & Nature
Rochester is home to tons of fun outdoor activities. If you are a hiker, mountain biker, or cross country skier, there are miles and miles of hiking trails. If you enjoy wildlife, there are nature centers, state parks, and county parks with wildlife abound.
Here's our picks for the best outdoor and nature related things to do in Rochester, MN.
Explore at Quarry Hill Nature Center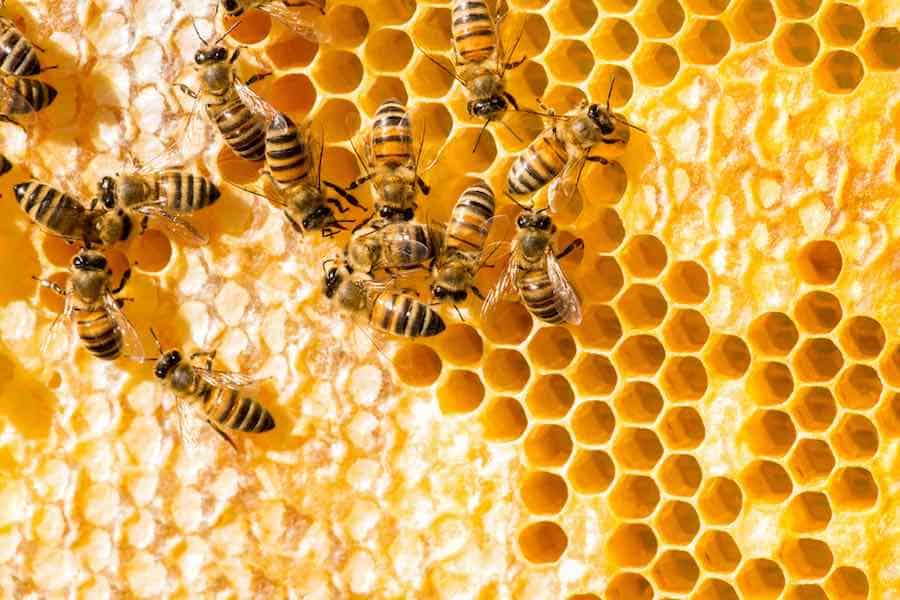 Quarry Hill Nature Center is easily one of Rochester's top things to do. This 329-acre park is located roughly 10 minutes east from downtown Rochester, this fun activity is easily accessible.
In the visitor's hall, patrons will find live animals such as birds and fish as well as lot of taxidermy to look at. It even has an indoor honey bee hive!
Outside you will find over 7 miles of paved trails for hiking (and cross country skiing in the winter), hunt for fossils in the sandstone quarry. Also be sure not to miss the Harry L. Buck Children's Pond where you will see ducks, frogs, muskrats, geese and more.
Get More Info About Quarry Hill Nature Center Here
Go Camping at Chester Woods Park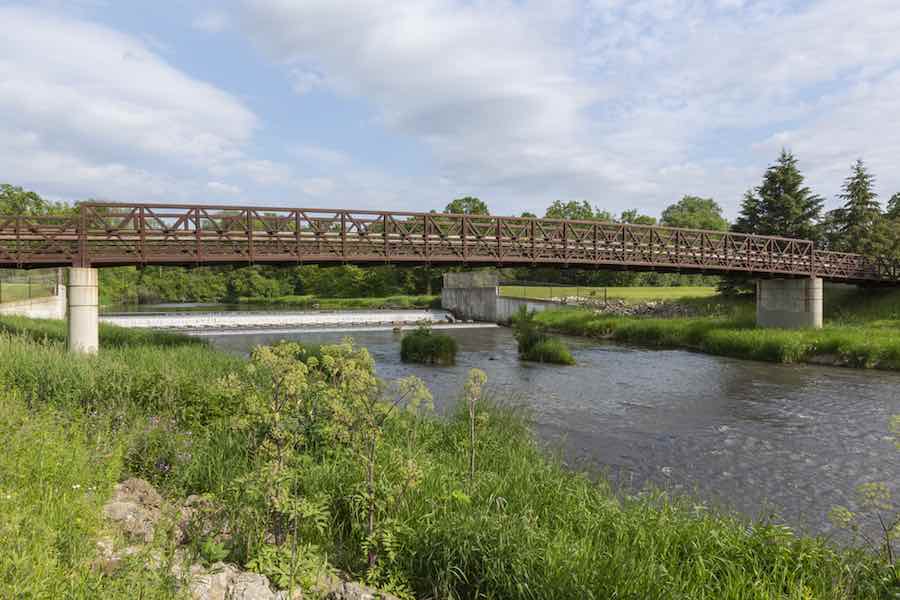 Purchased from private developers at the headwaters of Bear Creek, Chester Park was a dual purpose park completed in 1994 to originally help with flood control in Rochester. Today, it is one of the most popular camping destinations near Rochester.
The park has 12 miles of primitive hiking trails and 1 mile of paved trails. There is a boat launch, campgrounds (50 campsites), picnic area, and fishing piers for your enjoyment. They even offer canoe, kayak, paddle boat and SUP rentals for guests.
Finally, if you are a nature lover, this 1,330 acre park has you covered. While visiting you can expect to see many of the over 150 species of birds, natural prairie lands, and vast varieties of plants, butterflies, reptiles and amphibians.
Get More Info On Chester Woods Park Here
Hike or Bike the Douglas State Trail
If you're looking for great hiking or biking, the Douglas State Trail will be perfect. The trail consists of 12.5 miles of multi-use trail that was built on abandoned railroad grading.
The trail starts in Northwest Rochester and finishes in Douglas MN. Along the way you can expect to see loads of wildlife and beautiful agriculture land.
Read More About The Douglas State Trail Here
Silver Lake Park
Silver Lake Park is located in the center of Rochester and has loads of activities for all ages.
On the paved 2 miles of trails around the lake you can enjoy walking, rollerblading, biking, or jogging. You can enjoy many different activities on the lake as well such as canoeing, kayaking, paddle boarding, paddle boats, and more. If you don't have your own equipment, you can rent paddle boards, paddle boats, canoes, tandem bikes, strollers, and more.
These activities are just the start at Silver Lake. There is also a tier one skate park, an outdoor pool and a large picnic area to rest and eat. The entire park is wheelchair accessible as well.
You can wrap up your fun filled day with a stroll on the public beaches or enjoy some fishing if that's your sport.
Read More About Silver Lake Park Here
Family Friendly Things To Do In Rochester
While many of the things to do on this list can easily be considered family friendly, such as visiting Chester Woods Park, these are perfect ideas for things to do in Rochester, MN with a family of any size and any age.
Spend The Day At Oxbow Park and Zollman Zoo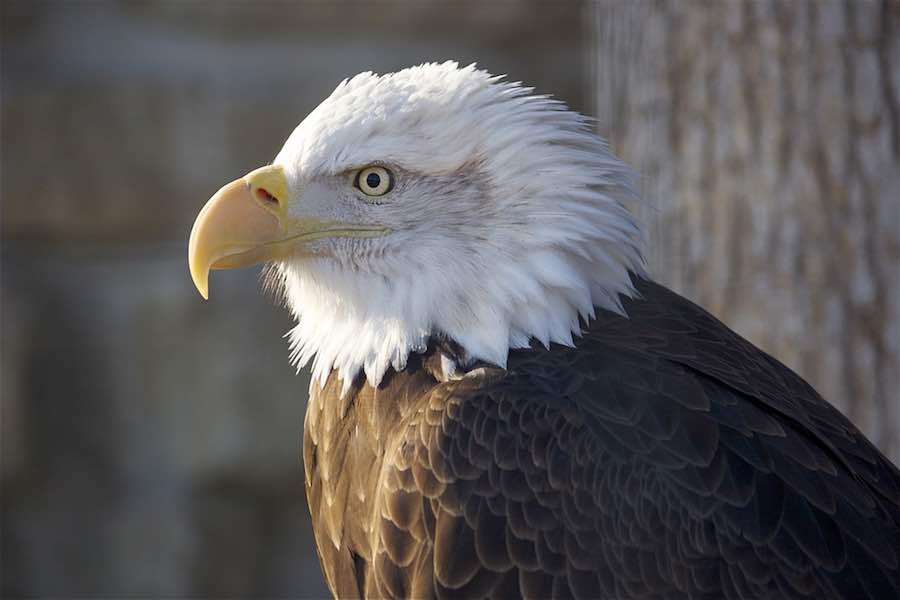 Oxbow Park and Zollman Zoo are one of the best family-friendly attractions in the Rochester area.
At Oxbow Park, which covers 624 acres, visitors can find nearly any imaginable outdoor activity to enjoy. You can camp at their primitive campgrounds, go hiking on one of the many miles of trails, fish at the South Branch Middle Fork Zumbro River, and even play some ball at the public ball field.
At Zollman Zoo, visitors can experience over 30 different native animals to the Minnesota area. Some of the animals you can expect to see are bison, elk, white tailed deer, bald eagles, reptiles, other mammals, and birds. While there you can also take a peek into the past at their restored prairie home and a restored farm implement supply.
Finally, at the Oxbow nature center, guests can learn all about the different animals they've seen. This area also offers a snake exhibit and fossils for guests to learn about.
Read More About Oxbow Park and Zollman Zoo Here
Pick Apples at Apple Ridge Orchard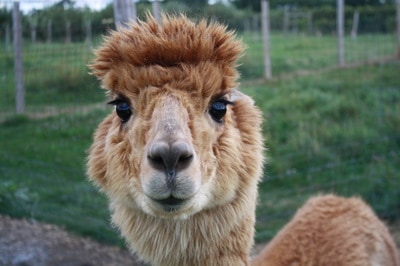 Who doesn't love a beautiful apple orchard during a Minnesota harvest season?
At Apple Ridge Orchard your family can choose to pick your own apples, grapes and pumpkins. If you're thinking about apples, this orchard offers 15 different varieties of apples to choose from!
When you're done with your apple picking, you can enjoy wagon rides around the property as well as corn mazes to wonder through. They even have friendly barnyard animals such as aplacas, peacocks, and goats to enjoy!
Read More About Apple Ridge Orchard Here.
Take a Tour With Rochester Trolley and Tour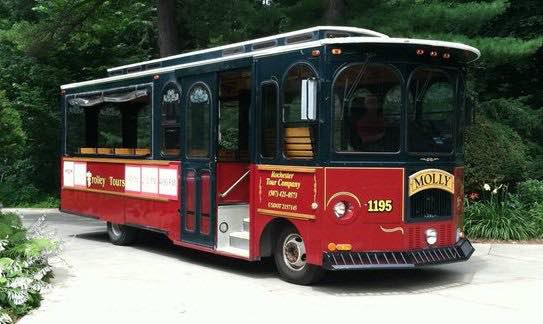 Rochester Trolley and Tour is the perfect way to see the city of Rochester. Hop on board one of their electric Trolley's and get a tour of the city and historical Mayo area, visit Amish country, enjoy a ladies night out, tour the Mississippi River Valley or even go on a brewery tour.
You can even rent Trolley's for private events such as tours, weddings, and more.
Read More About Rochester Trolley Here.
Go To A Rochester Honkers Game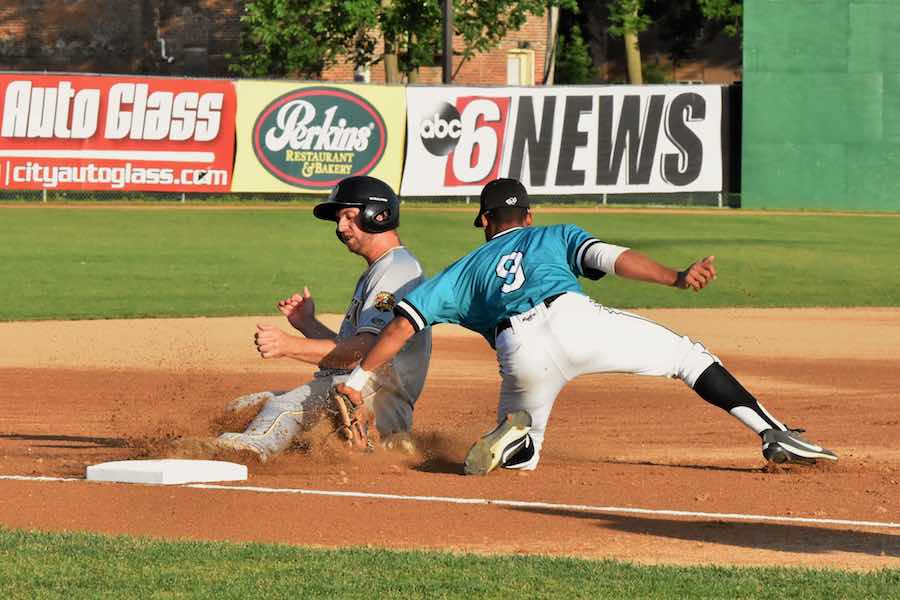 If you're a baseball fan, then catching a Rochester Honkers game could be the perfect way to spend an afternoon.
The Rochester Honkers are part of the Northwoods League, an amature collegiate league. They play some great baseball and have produced many major leaguers over the years.
The price of admission is cheap and who doesn't love an afternoon at the field watching future stars?
Read More About The Rochester Honkers Here.
Shop & Enjoy Food At The Rochester Farmers Market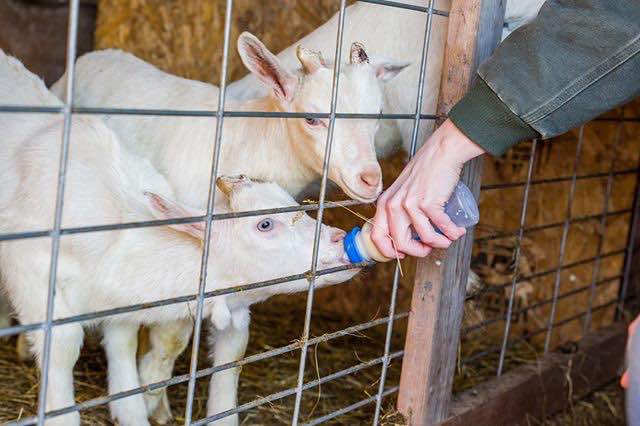 Want to support local business and agriculture while eating healthy unprocessed foods?
The Rochester's farmers market runs year round at three different locations that are always open rain or shine.
At the market, you will find tons of produce vendors, meats, dairy, eggs, flowers and plants, baked goods, and specialty products and crafts all made locally.
Read More About Rochester's Farmer's Market Here.
Visit The Rochester Children's Museum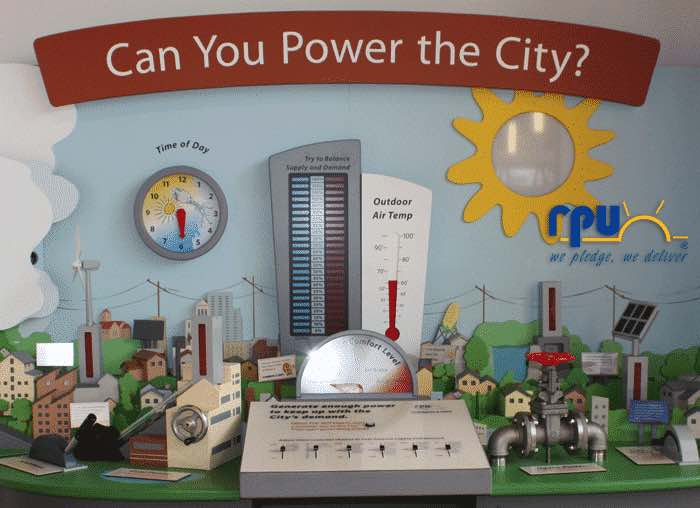 The Rochester Children's Museum is the perfect place to let your kids have fun, exercise and learn all at the same time.
At the museum, your children can learn about how water flows through the city, how the city is powered, build their own architecture, and more.
The biggest benefit of children's museums is that your kids get to explore and learn on their own while having fun.
Read More About The Rochester Children's Museum Here.
Here are 7 Ways to Keep Kids Busy This Summer in Minnesota.
DATE NIGHT IDEAS IN ROCHESTER
If you're looking for things to do in Rochester MN with your special someone, then maybe these date ideas might spark up a bit of romance!
Chateau Theater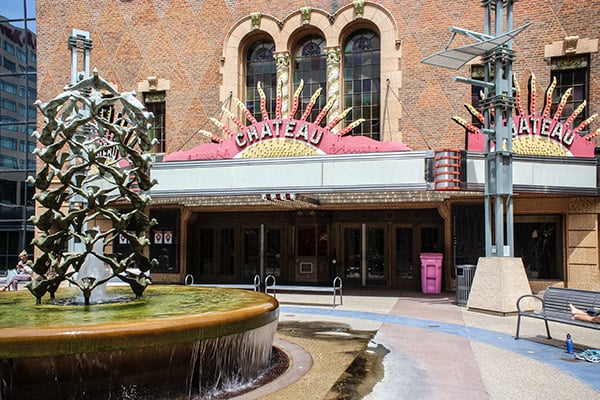 The historic Chateau Theatre is located downtown Rochester. Built in 1927, it has all the charm of a French Village with turrets and interior balconies.
It has been closed for renovation, but is scheduled to re-open in the summer of 2019, and it will be an exciting destination for a night out with a soul-mate.
Although the historic architecture of the venue has been preserved, it has morphed into a setting that can be used for other entertainment modes, such as lectures, weddings, movies, dinner events and concerts. We are thrilled with the new direction that the theater has taken.
Read More About The Chateau Theater Here.
Crossings at Carnegie
The Crossings at Carnegie boasts an art gallery, music venue, gift shop, and a series of art classes. They offer diverse events throughout the year, but more to the liking of those who want a unique occurrence will be the sip and paint type of experience, where guests are challenged to try their hand at painting a "masterpiece" while casually sipping a nice choice of wine.
The price is very reasonable, and the camaraderie with other enthusiasts will round out a wonderful evening that is likely to spur good conversation and laughter. Best of all, participants get to take their "treasure" home.
Read More About The Crossings At Carnegie
Rochester Civic Theatre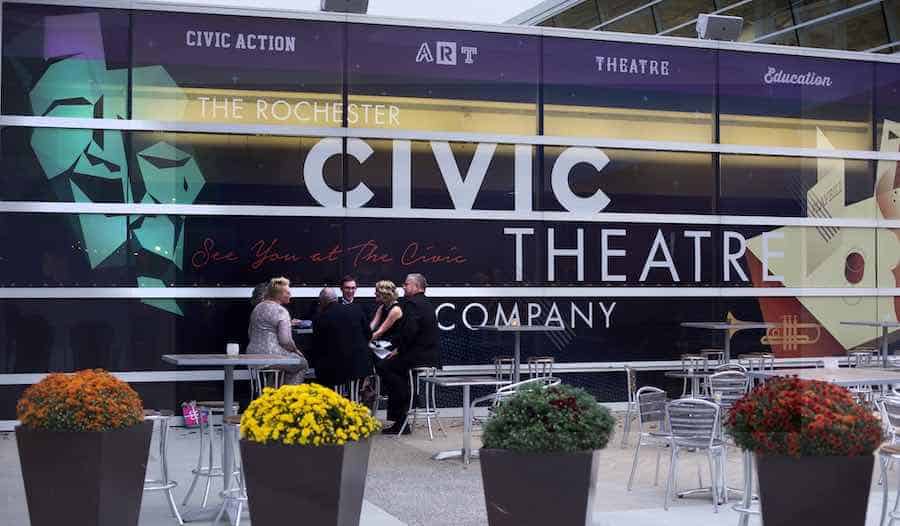 For professional live theater, music and dance, the Rochester Civic Theatre, located in downtown Rochester, is the perfect locale for laughter and drama.
Comedies, musicals, both contemporary and classical drama, and maybe even a horror show will fully delight audiences. Local, national, and international performers are featured.
The theater is open year-round, so whenever the mood strikes for some good theater, it is ready to deliver. The quality and talent presented here is outstanding, and the wonderful live productions, including summer time outdoor events, are worth a visit. Every seat is a good choice, so it is easy to hear and see what is happening on stage.
Read More About The Rochester Civic Theater
The Jive Mill
The Jive Mill, located at 212 Broadway Ave. N., is a live music venue that is perfect for date nights. It is fun and easy to find. The intimate setting and signature cocktails help patrons relax so they can enjoy a perfect evening out.
Its cozy atmosphere is set up as a listening room where local artists perform. Have a totally awesome listening experience by the variety of performances offered – some spoken word, some poetry, and some acoustic. This place cannot be beat for an enjoyable evening. There is no way to be disappointed.
BREWERIES AND WINERIES IN ROCHESTER
Maybe you'd like to cap off your fun day of things to do in Rochester with a trip to one of their many amazing breweries or wineries?
Make sure to check out these 13 Amazing Wineries in Minnesota.
Four Daughters Vineyard and Winery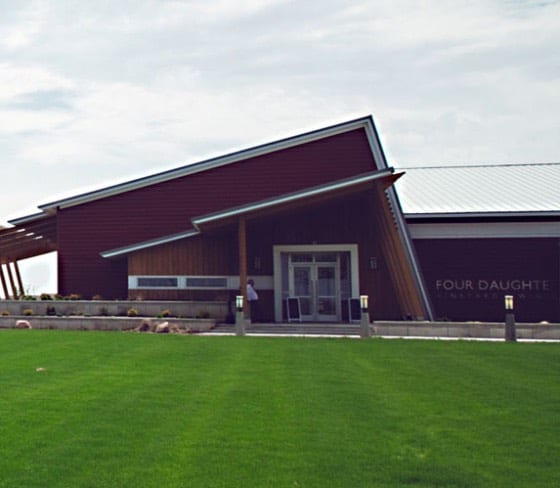 This lovely gem is perfect for a relaxed wine tasting. It is a stop on the Rochester Trolley Wine Tour, and the flavorful food offerings are wonderful.
If a night out is out of the question, the Sunday brunch will likely be impressive. Both the menus and the tastings are updated often. One of the most popular items is the hard cider, called Loon juice.
The staff is very knowledgeable about the wines, so feel free to ask. The owners offer many fun outings in addition to the wine tasting, such as dueling pianos, yoga with wine, and lobster boils.
Read More About Four Daughters Vineyard
Salem Glen Vineyard and Winery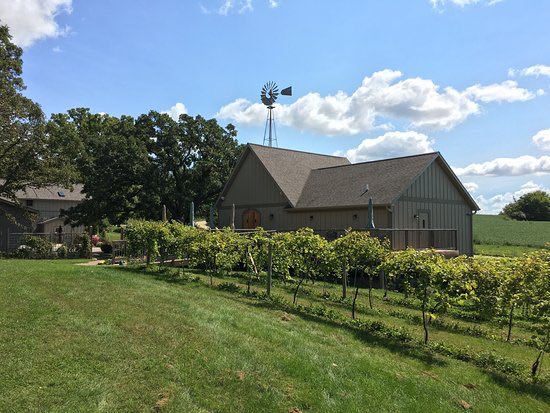 If you're looking for things to do in Rochester, this is a fun place to visit!
The country setting, rolling hills, outdoor pergola, and the homey cabin feel of the venue are definitely worthy of a visit. The friendly, knowledgeable staff members represent this family-owned boutique winery in the most gregarious ways.
It is only open Thursday – Sunday, so plan accordingly. They also host exciting events, like Yoga and Wine, .5K Wine Walk, Wine and Bingo, Sky Viewing, Wine & Words, Wine and Chocolate Weekend, and an Annual Scavenger Hunt. There is something for every taste. Just getting out of the city and feeling the lure of its natural surroundings is a stress buster.
Read More About Salem Glen Winery
LTS Brewing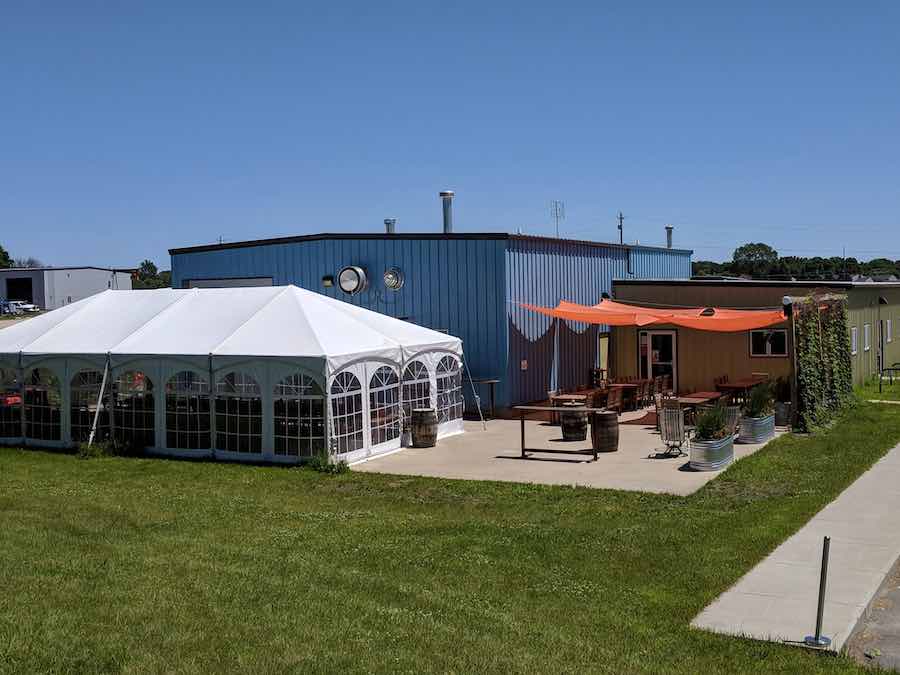 For beer lovers, LTS Brewing provides a variety of the brew, as well as sodas, and offers great service. As a part of the growing beer culture that is produced in-house, the company has stepped into the trend wholeheartedly.
The unique names for beers range from an emotion exhibited during a specific time to life events to the socio-political climate. Hearing the story behind the naming of the beer is an interesting way to be introduced to the beers on tap. For a fun outing, try their "Trivia Tuesdays" or their small batch releases, that can be followed on social media.
Read More About LTS Brewing Here.
Kinney Creek Brewing
Kinney Creek is not just beer, the pizzas are also fantastic! In addition, they have created a unique blonde ale that more traditional customers love and a European style Belgian Ale for those who like a little more bite.
Several other popular ales are on the menu, as well as what they refer to as "hoppy beers" for those who prefer a little extra hop! The whole intent of the brewery is to bring people together, and they do that beautifully with the many different games located throughout the taproom with the sole purpose of camaraderie and conversation.
Read More About Kinney Creek Here.
Little Thistle Brewing
Another fun thing to do in Rochester is to visit Little Thistle Brewing. This interesting little spot is a taproom and local craft brewery with high-quality brews that has something for everyone – from traditional to experimental beers.
It is a casual and welcoming gathering place that provides the perfect setting to bring out-of-town visitors or perhaps a casual outing with friends after work.
Because their theme is simplicity, with a strong sense of pride and survival, it shows in the way they treat their customers. It is uniquely situated in a converted truck loading dock surrounded by almost two acres, which allows plenty of space for parking and outdoor areas for drinking and having a good time.
Read More About Little Thistle Brewing Here.
Check out these awesome 7 Breweries in Minnesota.
HOTELS IN ROCHESTER
While there are many fun things to do in Rochester, MN, at the end of a long day, you'll need a place to stay. While Rochester has many different hotels to choose from, here are our picks to wrap up your perfect day.
Staybridge Suites Rochester
For visitors to our city, we offer all of the comforts of home. The Staybridge Suites have comfortable beds, great breakfasts, free happy hour during the week, and are overall very accommodating.
Guests are pleased with the layout of the suites, which offer a full kitchen and living room. During down times, relax in the sparkling pool or ease away tension in the inviting spa. The hotel staff pride themselves on exceeding the expectations of their guests.
The well-appointed exercise room and the theater room are favorites. Because many guests stay here who are visiting the Mayo Clinic, they make every effort to adapt to their needs.
Residence Inn Rochester Mayo Area
Downtown Rochester defines hospitality and friendliness with the Residence Inn. Choose from a studio or one bedroom suite. They have partnered with Under Armour Connected Fitness and created maps of enjoyable runs for guests.
The state-of-the art fitness center is available to keep visitors in shape while they visit our lovely city or while they have medical needs at the nearby Mayo Clinic. Medical patients, especially, value the convenience of taking the elevator right to the Clinic tunnels to facilitate their going to and from appointments.
The peaceful, serene environment is especially appreciated by guests who have medical issues and may not always feel their best.
La Quinta by Wyndham Rochester
La Quinta is located near the interstate for visitors arriving by vehicle, near the airport for those arriving by air, and near the Mayo Clinic for those having medical appointments.
La Quinta is only five miles from the downtown area, making it ideal for both tourists and business travelers. The business center, with two meeting rooms and free WiFi, makes it a convenient place to stay.
Complimentary shuttle service to attractions, as well as to the Mayo Clinic, solves transportation concerns, and its pet-friendly policy means that visitors do not have to travel without their beloved pets.
Comfort Suites Rochester
Comfort Suites Rochester offers all of the amenities that visitors have come to expect. Because of their proximity to the Mayo Clinic and St. Mary's Hospital, they offer discounted rates for those visitors, as well as free transportation.
A real sense of humanity is displayed in this grand gesture. The hotel is near restaurants, a movie theater, shopping, and a number of parks and golf courses.
Free hot breakfast, free weekday newspaper, free wireless internet, and free parking are included. What is there not to like! No time for breakfast? A Grab and Go bag with a variety of breakfast items fills the bill.
Country Inn and Suites Rochester South
Look no further than the Country Inn and Suites for convenience and comfort. It is only 15 minutes from downtown Rochester and is close to the airport. As with other hotels in the area, Country Inn provides a free shuttle to the Mayo Clinic for stress-free transportation to guests who have appointments there. Those who would like to venture out may be interested in a concert or a day of wine tasting at the various wineries in the area. Other features for this very modern hotel are indoor pool and spa, free hot breakfast, free WiFi, and the much used business center.
Homewood Suites by Hilton Rochester
Revel in the warm hospitality of the Homewood Suites, an extended stay hotel ideally positioned across the street from St. Mary's Hospital.
Either a studio or a one-bedroom suite will meet the needs of the most ardent visitor, and is especially appealing to visitors who have medical needs at St. Mary's Hospital.
Enjoy separate areas for living and sleeping after a long day of touring or attending medical appointments. Have a complimentary hot breakfast to start the day off. The latest news, weather and programming can be enjoyed on the 42-inch HDTV that is standard in each suite.
25 Fun Things To Do In Rochester, MN
If you have any more ideas for fun things to do in Rochester, leave them in the comments below!
About the Author
Latest Posts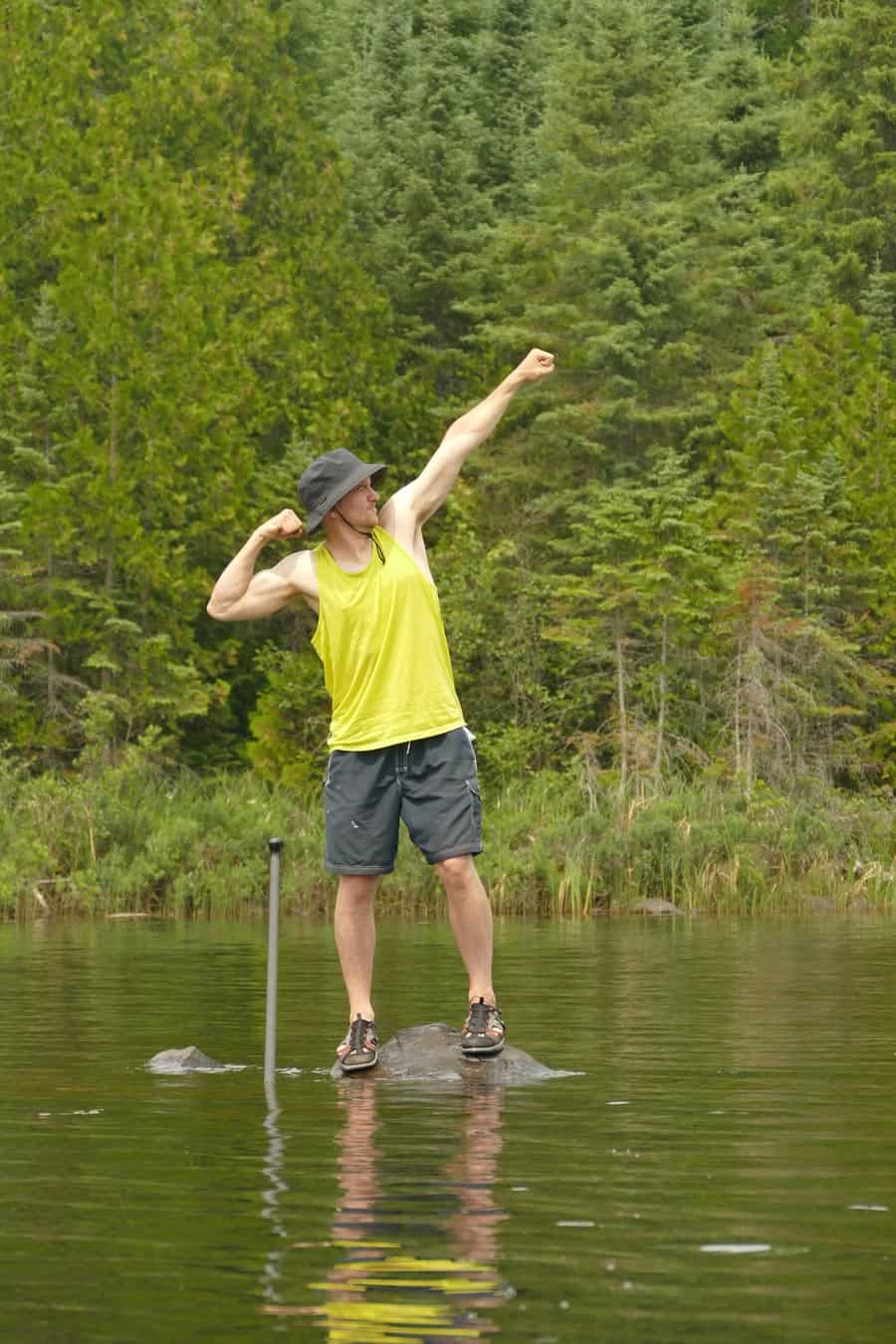 Born in Madelia, MN, to a now 5-generation Minnesota family, Ryan's MN roots go deep.
A painter by day, Ryan founded Life in Minnesota in 2013 with his wife Kelly to chronicle their musings on everything Minnesota. Ryan and Kelly are raising their 7 kiddos in Maple Grove, MN.
When he's not shuttling his kids around to hockey practice, you might find him in the shop working on his leatherwork. Undoubtedly, there will be a family trip to the Boundary Waters Canoe Area every summer, and of course weekends at Grandpa's cabin up north in the summer.