If you love the charm of small town restaurants and are looking for some new ones to try in Minnesota, we've got you covered! From pizzerias and cafes to mom-and-pop saloons, you'll find the best small town restaurants on this list. We hope you show up hungry, because there are so many delicious things to try at each of these restaurants. Get ready to enjoy!
1. Ole & Lena's Pizzeria: Rothsay – Population 488
Italian Spice, Norwegian Nice! That's the saying of this small town restaurant and pizzeria in Rothsay, Minnesota. This small town Norwegian-Italian pizza joint crafts over 25,000 hand-tossed pizzas, topped with cheese made from only Minnesota and Wisconsin cows.
Established in 2006, Ole & Lena's Pizzeria serves up specialty Pizza any Minnesota would love to bite into. Some interesting choices include a favorite called the Uffda Pizza. This pizza is piled high with pepperoni, Italian sausage, Canadian bacon, and beef.
Another is Lena's Hotdish Pizza, which is a must-have. This Minnesota pizza dish is topped with cream of mushroom sauce, Italian sausage, onions, wild rice, beef, mushrooms, and a special blend of cheese.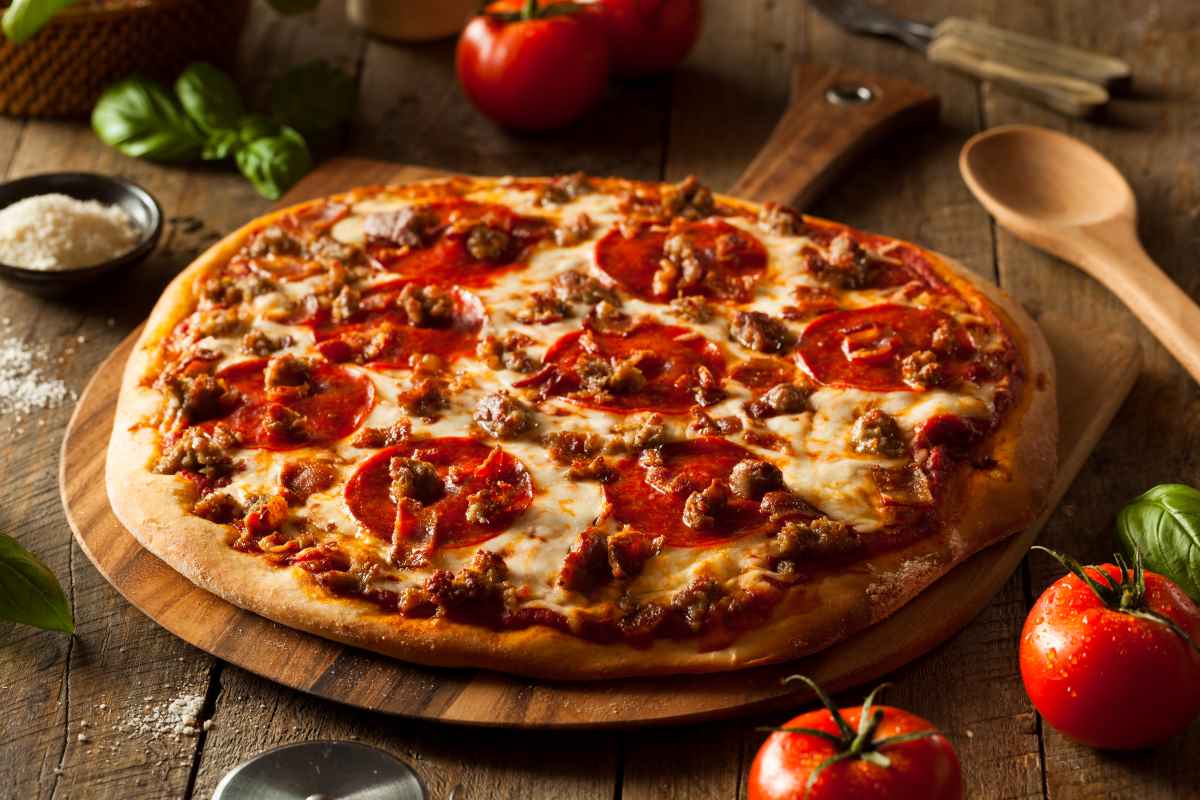 So if you are ever en route to Rothsay, a small city in Otter Tail and Wilkin County, don't forget to check out Ole & Lena's! Take a frozen pizza with you before you leave!
2. Stubs Dining and Saloon: Battle Lake – Population 875
Established in 1968, Stubs Dining is a small town restaurant open to visitors and locals between the hours of 5:00 PM to 9:00 PM. This cozy casual dining restaurant is known for its homemade salad dressing, warm bread, and delicious steaks.
Customer reviews all have one thing in common, great service. Owners Eric Malmstrom and Jerome Teske purchased this diner in 1995 from its original owner, Stub Digre. Although recently undergone renovations in order to provide a more sophisticated atmosphere, the menu remains the same, as well as provides great service.
3. Hubbell House: Mantorville – Population 1,197
You can find this historical small town restaurant about an hour south of Minneapolis and about 20 miles west of the city of Rochester. Stepping into this restaurant made of stone can give you a feeling of going back in time with its vintage atmosphere that has changed very little since the late 1800s.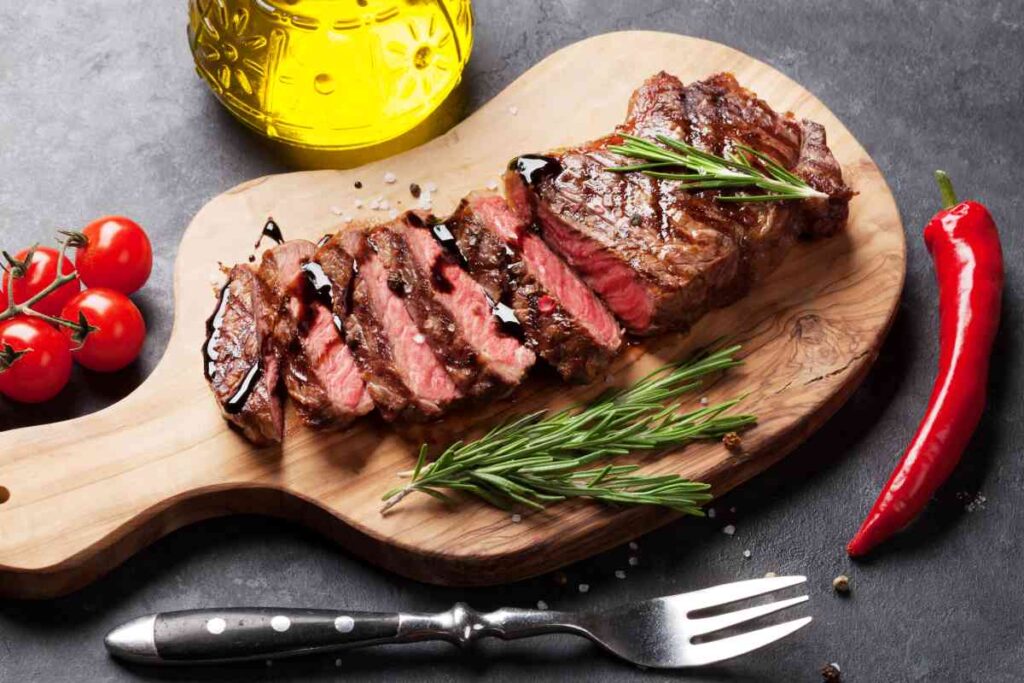 Hubbell House was originally constructed in 1854 by John Hubbell just five years prior to Minnesota becoming the 32nd State. This stone building became a popular stopping ground for visitors and people passing through the town of Mantorville.
Today, Hubbell House proudly serves its diners popular dishes such as The Hubbell Hamburger, the one-pound New York Cut Sirloin, and delicious appetizers like their popular Pappas Onion Rings.
4. Middle Fork Cafe: New London – Population 1,305
If you ever find yourself to be passing through the small town of New London, Minnesota, you've got to stop in at the Middle Fork Cafe. This must-see restaurant also goes by the name The Fork.
Owners Suzanne Ziebarth and Cindy Finsaas teamed up and opened this small family-style restaurant in September of 2013. Almost everything at this restaurant is homemade, which is likely what all diners look forward to the most!
Stop on by and take a seat – this isn't a place to dine in if you are in a hurry. With a small kitchen, preparation takes time. So sit back and enjoy a sweet treat, a glass of wine, an espresso, or some delicious appetizers.
A well-known favorite is called "Grown-up Grilled Cheese" as well as the Chicken Wild Rice Salad, which is considered to be a true Minnesotan favorite at this small town restaurant.
5. The Rustic Inn: Stacy – Population 1,517
Originally a quiet railroad stop on St. Paul / Duluth Railroad, the small town of Stacy is home to longtime city dwellers who likely frequented this town's only Restaurant and Saloon.
Now considered to be a family-style small town restaurant for over 30 years, The Rustic Inn still proudly serves its customers with homemade recipes and efficient service.
A few popular dishes that you can taste for yourself are Barbeque ribs, deep-fried chicken, and also their Prime Rib. So the next time you pass through the small town of Stacy, stop by at the Rustic Inn for a quick bite to eat as well as some karaoke fun!
6. The Whistling Bird: Gilbert – Population 1,799
If you're looking for a traditional Caribbean atmosphere, head up north to Gilbert and enjoy savory island cuisine at The Whistling Bird. Not only that, but this small town restaurant favorite also has Thai specialties as well as a traditional Surf n' Turf!
Although this town is small, Gilbert offers a ton of excitement, including its well-known Iron Range Off-Highway Vehicle State Recreation Park. So if you and your pals plan to take an ATV trip in Gilbert, check out The Whistling Bird once hunger strikes!
7. El Jalisco Grill & Bar 2: Milaca – Population 2,900
El Jalisco Grill & Bar 2 is a new Mexican small town restaurant that took over the old location of what was once Daddio's Drive-In. The town was sorry to see Daddio's close, but they were not able to recover from the pandemic damage. Fortunately for the town, El Jalisco is also a great restaurant, even though they miss Daddio's.
El Jalisco opened in June of 2022 and they have been serving the citizens of Milaca well ever since. They offer incredible, authentic Mexican food such as chips and queso, chips and guac, shrimp tacos, fajitas, quesadillas, and of course, an assortment of delicious beverages including tropical margaritas and minty Moscow mules.
This delicious, authentic Mexican restaurant is the place you should go if you're looking for good Mexican food in the midst of small-town charm.
8. The Creamery: Rushford – Population 1,698
The Creamery is an incredible small town restaurant in Rushford, Minnesota. Not only does this small town restaurant offer ice cream and pizza, but it's also a bowling facility. Families and friends are welcome to come inside, try some pizza and ice cream, and then roll a few strikes – if they can pull it off!
Within the bowling facility is also a Nordic Lounge – a no-kids area serving the best kinds of beer and a few stronger drinks as well. The lounge is a great place to sit down and relax with a drink after bowling a few rounds. And if you get hungry, there's pizza right around the corner.
If you enjoy looking at old-fashioned cars, The Creamery is a popular spot for local car shows in the summer. Check out their calender to find the next one.
Wrapping Up the Best Small Town Restaurants in Minnesota
Which of these charming gems will you try first? There's a lot of good options to choose from, so no matter where you decide to start, you're sure to experience a delightful small town atmosphere and some delicious food. We hope you'll enjoy many of these small town restaurants in Minnesota in the near future!
If you happen to be near Lake Minnetonka and are open to restaurants beyond the small town variety, check out the 14 Best Lake Minnetonka Restaurants and choose some to try while you're in the area.
Still hungry? Then continue exploring Minnesota food and drinks for a complete culinary adventure!
About the Author
Latest Posts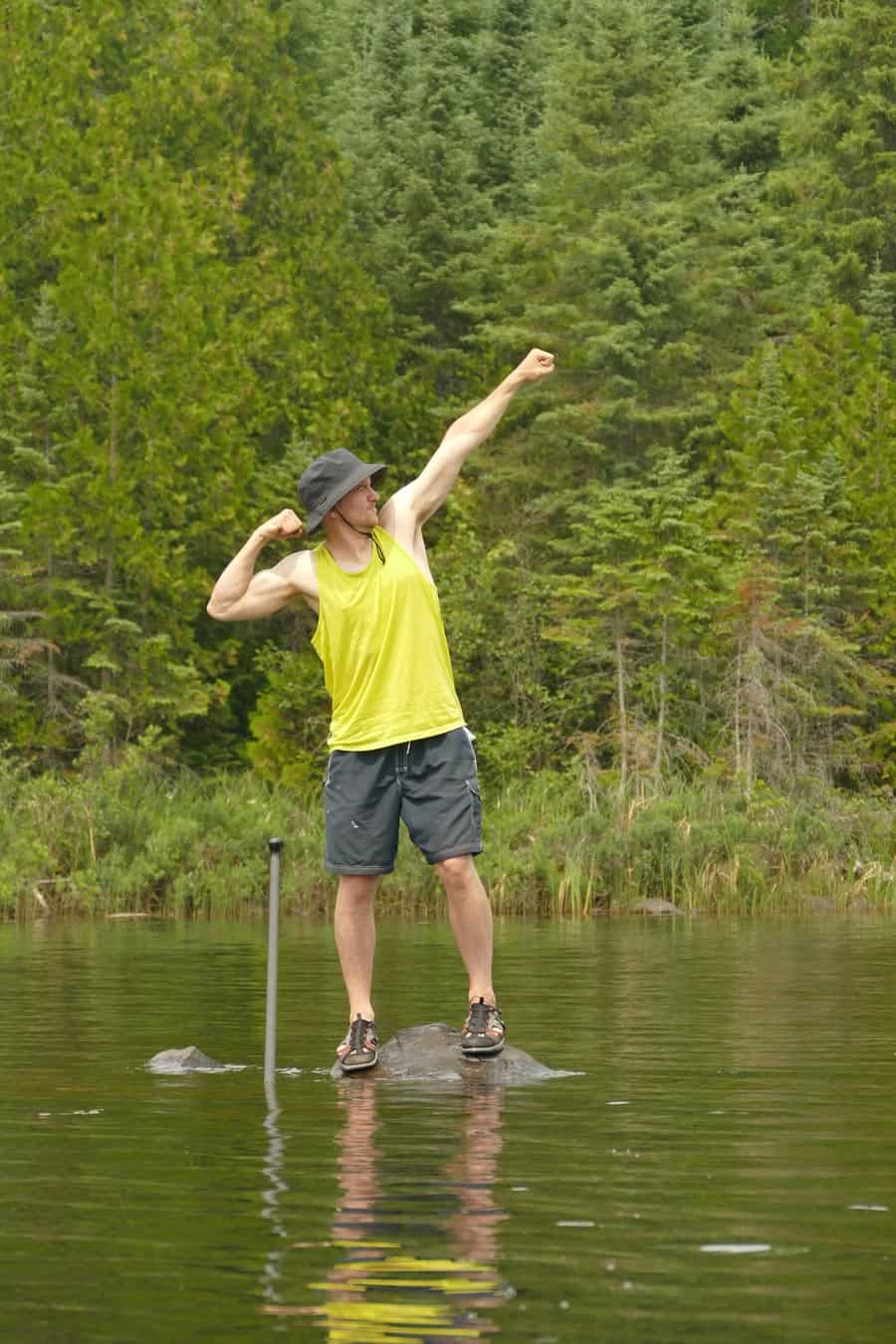 Born in Madelia, MN, to a now 5-generation Minnesota family, Ryan's MN roots go deep.
A painter by day, Ryan founded Life in Minnesota in 2013 with his wife Kelly to chronicle their musings on everything Minnesota. Ryan and Kelly are raising their 7 kiddos in Maple Grove, MN.
When he's not shuttling his kids around to hockey practice, you might find him in the shop working on his leatherwork. Undoubtedly, there will be a family trip to the Boundary Waters Canoe Area every summer, and of course weekends at Grandpa's cabin up north in the summer.