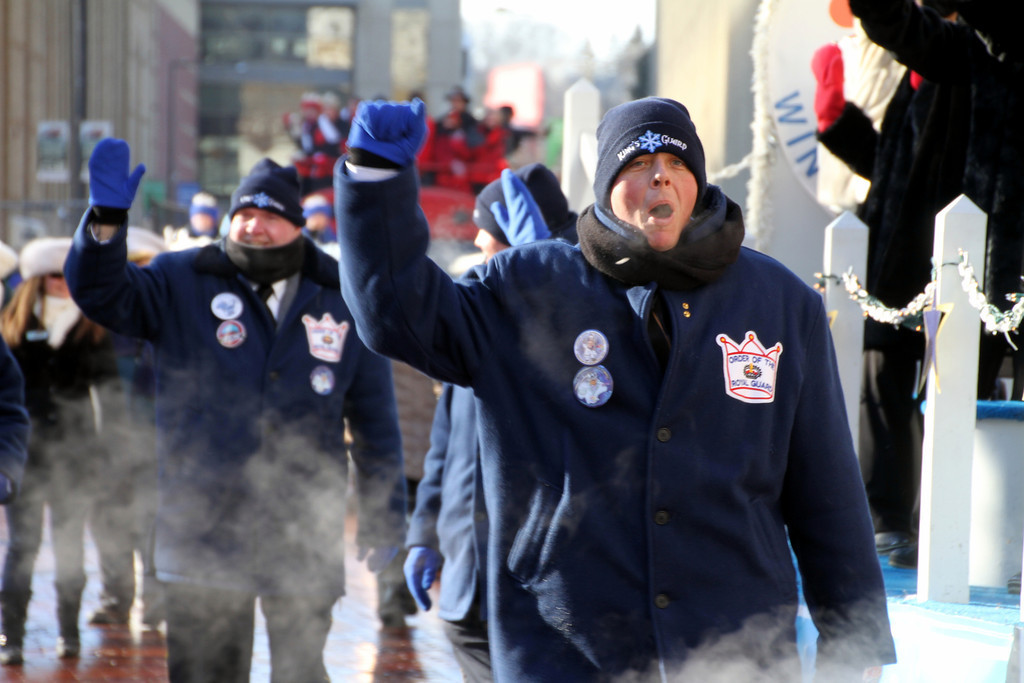 Winters in Minnesota are legendary, full of snow and ice and capable of making even a life-long, die-hard resident shiver. Regardless of the temperature, Minnesotans revel in the cold and live for the snow. The winter season brings warm snuggles by the fireplace, hot chocolate mustaches, and fat cozy socks that make memories to cherish for a lifetime. Celebrate the cold with unique festivals that are packed full of family fun, romance and whimsical wonderland outings. If you prefer to not chill out in sub-zero temperatures, there is plenty of fun to be had indoors! So embrace the snow laden lands and ice-crusted streets, spread joy and cheer! This year, find your favorite festival destination and fill your winter season with fun, new traditions and love.
Image provided by St. Paul Carnival media source.
Where tradition meets fun, the famous St.Paul Winter Carnival is packed full of signature events in historic downtown St.Paul. Thousands take part of this winter celebration with activities for the entire family to enjoy. Festivities include; parades, fireworks, ice sculpture carving contest, winter run and much more. If you prefer the indoors and want to forgo the winter chill, visit the Landmark Center for a slew of indoor liveliness sure to warm your heart. For adult festivities, stop by the ice bar in historic Rice Park and stay for the ice sculpture carving contest. Coined the "Coolest Celebration on Earth", the St.Paul Winter Carnival has been an annual tradition since 1886. Most events are free and open to the public.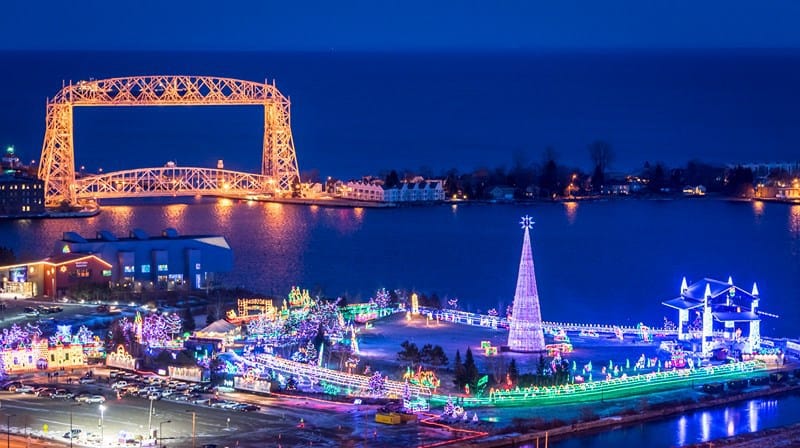 Image provided by Dennis O'Hara from Northern Images Photography.
Visit this free festival event and gaze at over 4 million lights spread across 20 acres, nestled on the shores of Lake Superior. The Bentleyville Tour of Lights is located at the Bayfront Festival Park; this annual celebration provides a magical ambiance complete with a fairytale style castle made out of twinkling lights. If the Bentleyville Castle doesn't capture your inner child, you'll quickly become a true believer once you visit the animated 12-story Christmas tree and ball, covered with over 100,000 LED lights. More than twice the height of New York City's famous Rockefeller Center Christmas Tree, this beautiful center piece is not to be missed! If you're feeling mischievous, stop by to visit Santa and add someone to the naughty or nice list!
Strap on your warmest winter attire and bring the entire family to the annual WinterFest in Crosslake. This up north tradition starts off with a bang. Festival goers are sent on a Treasure Hunt for the infamous Medallion. When you're done searching high and low, snuggle by the bonfire, make s'mores, dance until dawn and take a romantic horse-drawn wagon ride with your sweetheart. For family fun, visit the Crosslake Community Center and plan your day around the Italian Olympics. This special event includes; bocce ball, radar runs, ice car races, ice sculpture carving, games for the kids and snowman building contest.
Image credit to Tia Anns Photography.
Brainerd Jaycees $150,000 Ice Fishing Extravaganza | Jan. 23 http://icefishing.org/
The world's largest ice fishing contest is celebrating their 26th year and gives out over $150,000 in prizes. An event for the masses, this annual festival has grown into a Brainerd Lakes tradition. The largest live-release ice fishing contest takes place one day a year with more than a million dollars raised for over 50 different charities. To get in the mood for the fishing extravaganza, join the Brainerd Jaycees for their Kick-Off Party. Enjoy culinary creations by some of the finest chefs in the Lakes area, tips from ice fishing pros, music, auctions, games and raffles. Located on the vast Gull Lake in Brainerd, tickets are available for purchase online.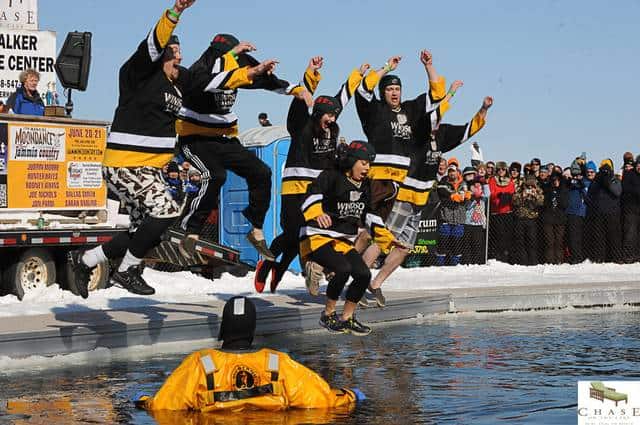 Photo credit International Eelpout Festival website.
International Eelpout Festival | Feb. 18-Feb.21 www.eelpoutfestival.com
Located in beautiful Walker, MN, thousands flock each year to Minnesota's third largest lake. The annual festival takes place on Leech Lake and is named for the ugliest, bottom dwelling fish around, the eelpout. Notorious for the quirky yet unique gathering, the festival was named one of the top "15 Weirdest Midwestern Festivals You Never Knew Existed" and over 10,000 people inundate to the little resort town ready to take the Polar Plunge, and get cozy with an eelpout. If you're one of the lucky ones, you can kiss an eelpout for good luck and head out to capture the biggest one to win the grand prize.
Ready for more Minnesota advice, info, and guides? Whether you're a local or a passerby, discover the best of Minnesota that our great state has to offer!
Looking for more Minnesota winter inspiration? Check out our Minnesota winter guide for activity ideas, winter apparel suggestion, and endless ways to enjoy the snow!
About the Author
Latest Posts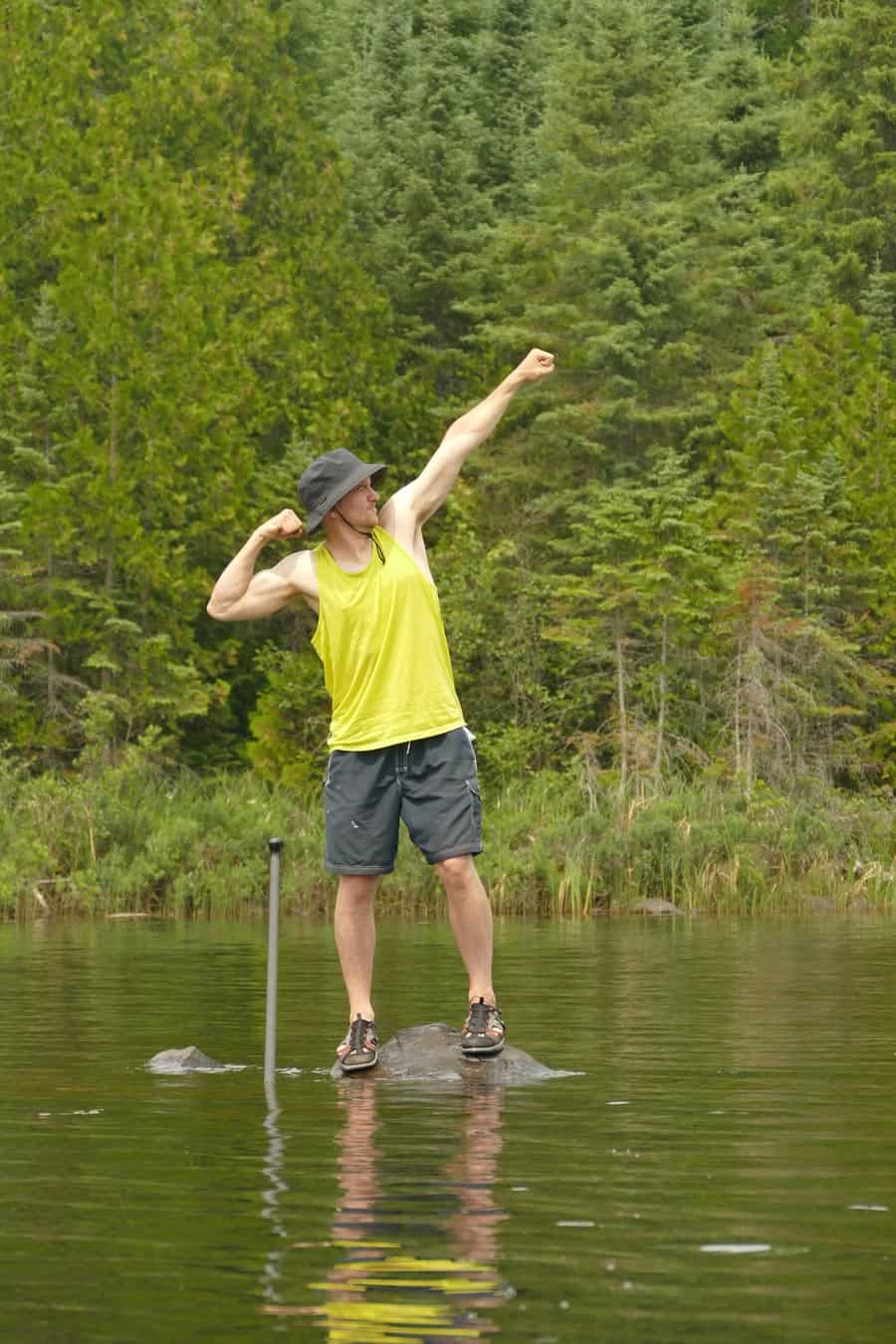 Born in Madelia, MN, to a now 5-generation Minnesota family, Ryan's MN roots go deep.
A painter by day, Ryan founded Life in Minnesota in 2013 with his wife Kelly to chronicle their musings on everything Minnesota. Ryan and Kelly are raising their 7 kiddos in Maple Grove, MN.
When he's not shuttling his kids around to hockey practice, you might find him in the shop working on his leatherwork. Undoubtedly, there will be a family trip to the Boundary Waters Canoe Area every summer, and of course weekends at Grandpa's cabin up north in the summer.