Whether you are visiting from out of town, or a full-time resident, you will find a ton of fun things to do in Andover, Minnesota, as well as its surrounding area.
Founded in 1857, Andover, Minnesota, is one of the safest and quickest growing suburbs north of the Twin Cities. There is a lot of small-town charm here, and you'll feel welcome no matter where you go.
There are hundreds of acres of parks, lots of amenities, numerous restaurants, and an assortment of ways in which you can occupy your spare time in Andover, Minnesota. Due to its abundant recreational opportunities, easy access, and quiet, homey atmosphere, Andover attracts visitors from all over Minnesota and beyond.
Come along and discover some of the great things to do in Andover, Minnesota.
1. Bunker Hills Regional Park
When looking for fun things to do in Andover, Minnesota, consider heading to Bunker Hills Regional Park where you will find some of the few Oak Savannahs that remain in the state.
You'll find more than 10 miles of natural surface and paved trails that are perfect for exploring and connecting with nature. You can hike, bike, or walk. The foliage in the fall is absolutely breathtaking.
There is a decent-sized playground, along with a splash pad, which is perfect for the kiddos who want to play while the parents relax. There are a handful of picnic pavilions when you need to stop for a bite to eat.
Bunker Hills is also home to the state's largest outdoor water park, which consists of a lazy loop, wave pool, adventure pool, and twisted towers.
Some of the other amenities you can find here include golf, disc golf, camping, horseback riding, cross country skiing, and archery. There is just about something for everyone at Bunker Hills Regional Park, so it is a good spot for the family to visit and have fun while taking in the beautiful scenery.
2. Coon Rapids Dam Regional Park
Located near Andover, Coon Rapids Dam Regional Park covers 446 acres and is considered among the most popular parks within Anoka County. This is a destination that is open year-round with a variety of amenities and activities, including fishing, picnicking, walking, bicycling, cross country skiing, snowshoeing, in-line skating, and birdwatching —all of which are some of the most popular activities amongst guests.
If trout is your fish of choice, you'll find a well-stocked trout lake in Cenaiko Lake. If you prefer to catch bass, carp, crappies, etc., then you can fish in the Mississippi River. Just make sure to follow the Minnesota DNR regulations. You can find a boat launch behind the Visitor Center.
In the Visitor Center, there is a fish aquarium with native fish, bait, and tackle for purchase, and a photo board with park-caught fish.
3. Bunker Beach Water Park
As previously mentioned, the Bunker Beach Water Park is located within the Bunker Hills Regional Park and is the largest water park in the state of Minnesota. So, during the summer, it is the place to be!
Here, you will find six total water sliders (four tube slides and two body slides), a huge wave pool, a lazy river, a zero-gravity entry pool with a large interactive play structure, a leisure pool with a climbing wall, a large "sandbox" creative playing area, a volleyball court, and so much more.
There are changing areas on-site, along with concession options and open areas for sunbathing and relaxing.
With so much available to offer, Bunker Beach Water Park is the perfect family destination when you're looking for fun things to do in Andover, Minnesota.
4. Majestic Oaks Golf Club
You'll find 45 incredible holes to indulge in your greatest game of golf here at Majestic Oaks Golf Club. Each course offers a unique and challenging layout and ensures there is something for players of varying skill levels.
Don't worry; if you aren't into golf, there's still something at Majestic Oaks for you. Other than being available for special occasions like fundraising events and weddings, this facility has a unique dinner theater that is open to the entire family. During the holiday season, they even hold a special program catered to Christmas that is not to be missed!
5. Bunker Park Stables
Bunker Park Stable is one of the best things to do in Andover, Minnesota for families. Located in the Bunker Hills Regional Park, Bunker Park Stable is home to more than 500 acres of magnificent land with activities available any time of the year. Of course, we can't forget the well-trained and friendly ponies and horses.
The facility offers pony leads, trail rides, hayrides, and even sleigh rides! They even hold horse riding lessons and day camps. Whether you are visiting the area on vacation or wanting to hold a birthday party, Bunker Park Stable can accommodate your small or large group.
Please keep in mind that they do require reservations to be made in advance, and some activities are only held at certain times of the year.
6. Andover Cinema
If you're in the mood for something affordable and relaxing to do, check out the local cinema in Andover, Minnesota. Unlike big cities where the lobby is congested and lines are backed up like crazy, Andover Cinema has that small-town charm with quick-moving lines and a great selection of movies and snacks. Plus, you get the added benefit of reclining seats with footrests!
Affordable, comfortable, relaxing, box office movie; what more could you ask for in a night out?
7. Lyric Arts Main Street Stage
Located in the heart of Anoka's historic downtown, you will find the Lyric Arts Main Street Stage. Here, you can immerse yourself in intimate live music events and live theater. They put on everything from dramas and comedies to musicals to children's productions. In addition to these programs, they also offer school features, theater workshops, and educational outreach programs throughout the year.
Fully renovated back in 2001, this venue features 227 comfortable stadium seats in a bowl-style theater, which means you will never find a bad seat. Parking is always free, and you can find a full concession bar that consists of popcorn, soft drinks, candy, beer, wine, Caribou Coffee, and an assortment of other food and beverages.
When you want to sit down and enjoy a first-rate live production without all of the hustles and bustles of the big city, this is the place to be.
8. Willow Tree Winery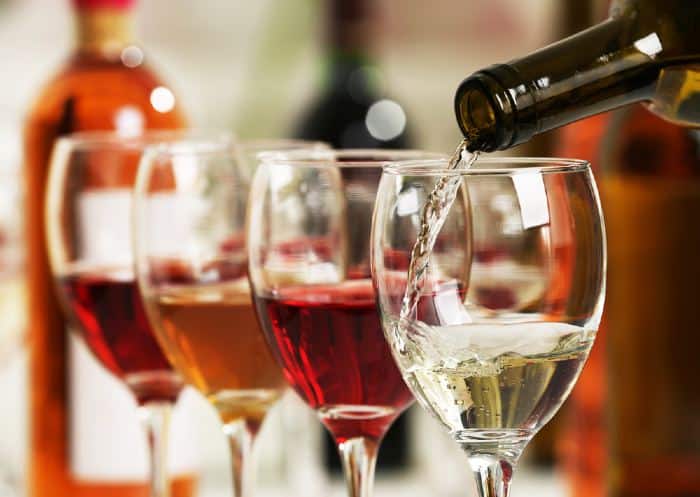 Willow Tree Winery is a small, family-run winery. If you enjoy a nice glass of wine and are looking for a way to get away from large groups and crowds, a wine tour is a great way to do it.
Located on a family farm, the setting is gorgeous, and the atmosphere is pleasant. The owners are knowledgeable and make you feel comfortable as you move through the winery.
No matter what type of wine you like—white, red, sweet, dry—they've got it all with grapes that are locally grown.
9. Anoka Nature Preserve
The Anoka Nature Preserve is a new, large park in the area that focuses on preserving and protecting one of the finest and last surviving oak savannas in the area and state.
There are more than 200 acres of forested oak savannas, grassland, and meadow that are protected. It's a beautiful area to simply get away and take a hike in nature due to the trail systems that are maintained by the city. Alternatively, you can go fat tire biking, snowshoeing, or skiing. Birdwatching is also a popular activity.
10. Cheers Pablo Coon Rapids
Have you ever wanted to attend a DIY group painting party? Well, if it is on your list of fun things to do in Andover, Minnesota, you can at Cheers Pablo. They offer a variety of options, including ones that are kid-friendly or a little tipsy. They offer a good selection of beer, wine, non-alcoholic beverages, and snacks.
Don't worry if you don't have experience painting, as you just need to come ready to have some fun! By the end of the night, you will have painted a masterpiece with the help of the instructor that you can take home with you.
11. The Mad Hatter Restaurant & Tea House
When you're looking for something different than the traditional steakhouse or cozy café for lunch or dinner, the Mad Hatter Restaurant & Tea House will not disappoint. This place is anything but conventional.
Here, you will find a whimsical dining experience that is a bit out of the ordinary, held in a historic home built in the 1850s.
You can indulge in a private party, a special tea party for children, as well as a tea party with scones, macarons, cupcakes, and tarts. There are different levels of tea parties you can choose from, each of which will make you feel incredibly special. If you wish for something stronger than tea, it's available.
If you want to step into an establishment that looks like it came out of a storybook, then the historic Mad Hatter Restaurant & Tea House definitely isn't to miss while you're in the Andover, MN area.
12. Heart of the City Music Factory
If you enjoy music, then the Heart of the City Music Factory should be on your list of fun things to do in Andover, MN. This concert and event center can be found in the Old Milk Factory on the second floor. It is a gorgeous Victorian-style venue in the Rum River historic district of Anoka.
The space isn't large, with only a 137 capacity, but the venue features both local and national artists alike. The balcony offers a fantastic view in this intimate space, and there's even a fireplace on the stage!
You can even rent the space for luncheons, weddings, receptions, birthdays, anniversaries, and more.
13. Eveland Family Farm
Although Eveland Family Farm is only open throughout the month of October, it is definitely somewhere you'll want to visit if you're in the area during the fall.
There is lots to do at Eveland Family Farm for the entire family. They offer guided tours around the farm where you can have meet and greets with the animals, which include miniature horses, donkeys, goats, sheep, alpacas, llamas, pot-bellied pigs, and many more. If you prefer, you can take a self-guided tour through the farm.
You can enjoy a relaxing hayride before having a picnic and choosing a pumpkin to take home with you. And don't forget to maneuver through the corn maze!
Plenty of Fun
As you can see, there are plenty of fun things to do in Andover, Minnesota, and the aforementioned list isn't even the tip of the iceberg. However, once you've exhausted this list of fun things to do in Andover, there's no reason you can't keep exploring the city. If you discover more amazing things to do in Andover please let us know.