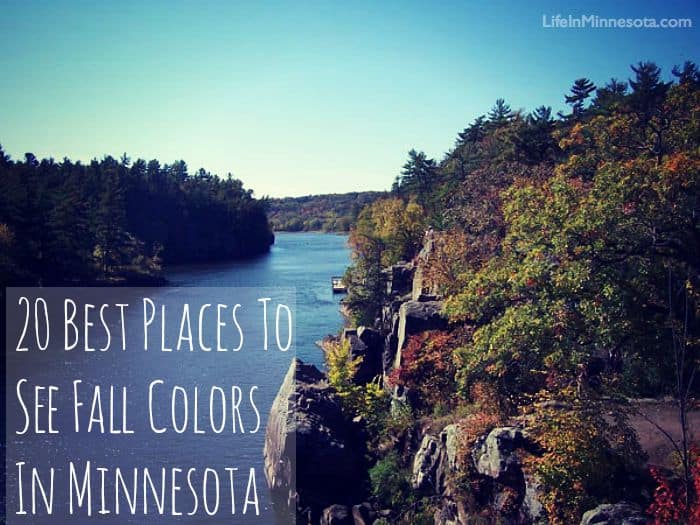 Minnesota in the Fall!
Yes, the perfect season is upon us! Not only is it sweater weather, Sundays filled with football games, crock pot chili dinners and all things pumpkin, it's also the best backdrop for family photos with amazing fall colors, right?!
Without a moments notice you've packed a lightweight checkered blanket, filled the red thermos with hot cocoa and a few picnic friendly snacks.
The camera is charged, smiles are wide and the vehicle is loaded. Your plan is to take a short road trip, or perhaps you packed for the whole weekend, either you are ready to embrace the changing fall colors. If you are really lucky you will get a family photo for this years Christmas card. It all sounds so very wonderful!
HOLD ON!
For anyone who has tried to chase down the perfect fall day can tell you there are certain times and locations you need to be aware of before jumping on the road.
The last thing you want to do is show up too early and one yellow Maple tree stands proudly among a forest of green!
We are here to help you plan that perfect fall getaway with the 20 best places to see the Minnesota fall colors that are also wonderful for taking the best family fall photographs.
Start North – Mid September
Boundary Waters Canoe Area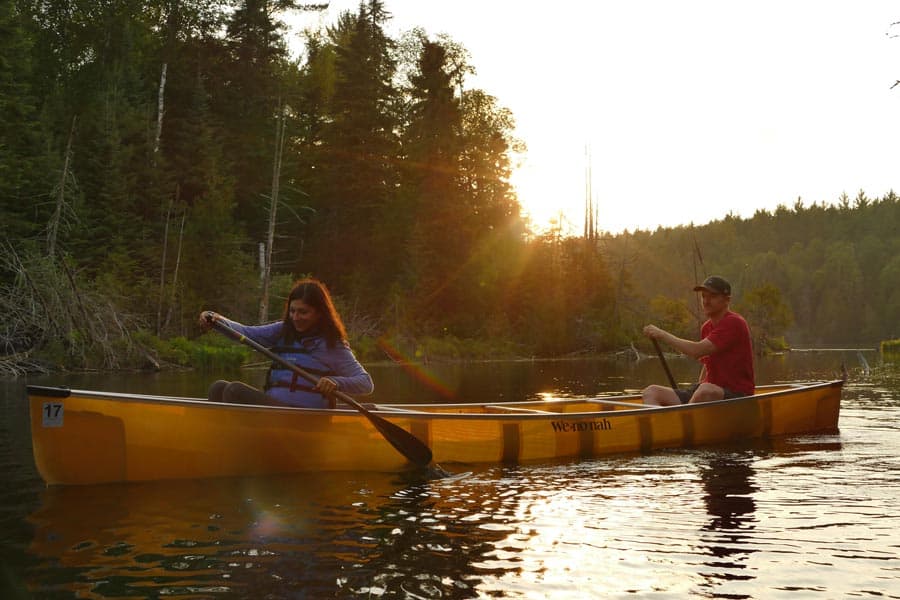 Row your Wenonah Canoe through endless waters tucked peacefully in by trees holding rays of color and amazing wildlife. If you get the chance for a weekend trip to the BWCA, the third and fourth weekends in September are the best and will give you the most spectacular fall colors Minnesota has to offer!
Bear Head State Park
Just outside of the BWCA in Ely, MN is Bear Head State Park. It won the 2010 title of "America's Favorite Park" and a $100,000 gift in a nationwide campaign sponsored by Coca-Cola!
Headwaters Of The Mississippi
Did you know the Mississippi River starts right here in our home state of Minnesota?! The Mississippi River begins as a small trickle flowing out of Lake Itasca. From there the river flows 2,348 miles until it connects to the Gulf of Mexico just beneath New Orleans. Touching 33 states the Mississippi covers one-half of the nation!
Sawtooth Mountains
Mountains in Minnesota?! That's right, Sawtooth Mountains is located on the North Shore of Lake Superior near Lutsen. The name comes from the way the high hills form the appearance of a saw. Also, there have been sightings of mountain loins among the Sawtooth Mountains!
The North Shore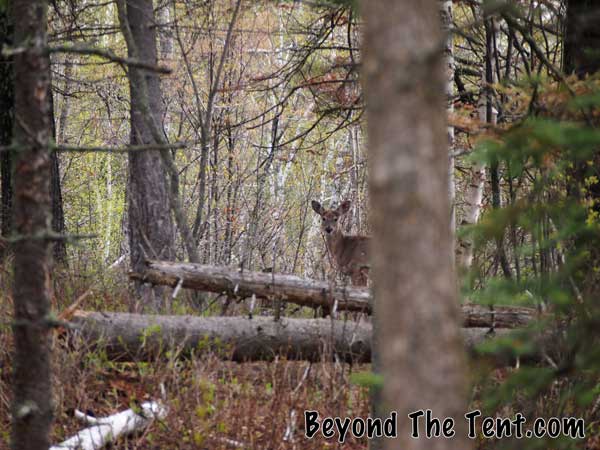 In general the North Shore has plenty of opportunities to take in the spectacular fall colors. To name a few there is the lovely Gooseberry Falls, a breathtaking drive from Two Harbors to Beaver Bay, a hike at White Sky Rock and many more.
Late September – Early October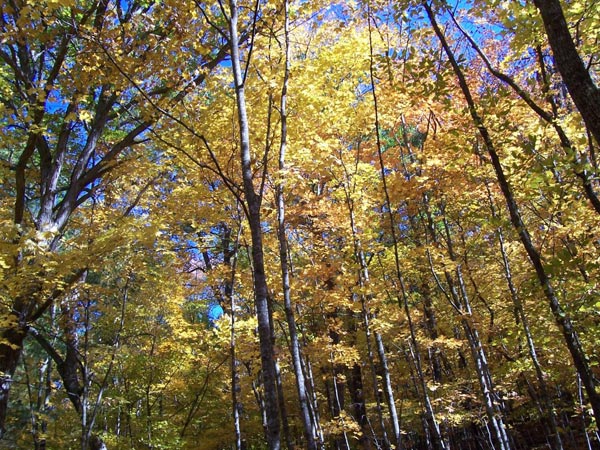 Cuyuna Country State Recreation Area
The Cuyuna Country State Rec. Area is the product of rehabilitating a portion of the Cuyuna Range, which was filled with iron ore mining pits and piles of wasted rock left behind by mining crews. Now it's a place known for having twenty-five miles of natural shoreline beauty! Minnesota fall leaf color changing enthusiasts will not want to skip over Miners Mountain Overlook, which stands 200 feet above the surrounding area.
St. Croix River
Take a relaxing cruise along the St. Croix River or explore the land-based off the river at one of the Minnesota State Parks, like Banning, Wild River, Interstate and William O'Brien. The scenery is mixed with green Pines, Red Maple and bright yellow to orange hues from Sugar Maple Trees.
Lake Mille Lacs
Millie Lacs Kathio State Park is best known for its 100 foot observation tower. If you are literally "up" for a climb you won't regret the picturesque view you'll get of the fall colors from the deck of the tower.
Minnesota Landscape Arboretum
Partake in one of the many fall featured events at the MN Landscape Arboretum. There is a long list of fun activities like the Harvest Festival, a parade of whimsical Scarecrows, Costumed 5K and a handful of exhibits, too. It's all centered around a display of Minnesota's natural beauty.
Caponi Art Park
Caponi Art Park is located in the city of Eagan. There are at least 60 acres of wooded landscape and trails in this park. The natural beauty of Caponi isn't just the nature it sits on, however, it's how the art displays are featured within the parks outdoor setting. Donations are appreciated – free to public viewing.
Fort Snelling State Park
Fort Snelling has a list of events geared around enjoying the Minnesota fall colors. In fact, there is one on Oct. 3rd, 2015 from 1 pm to 3 pm for those of you who want to hike along a quiet floodplain forest near the Minnesota River with a group.
Taylors Falls – Interstate State Park
A popular destination for young and old searching for a relaxing day trip. Set against the St. Croix River Taylors Falls also known as Interstate State Park creates a mini adventure for people who want to have an easy trail to follow, layers of hiking trails, cliffs to stare out into the horizon from and rocks to climb. There is also a cruise boat that is available for an extra fee. This is one of our families favorite places to see the fall colors in Minnesota because of it's beauty and it's only an hour drive from the city.
St. Anthony Main
Located within the Twin Cities is St. Anthony Main. You can have that up North feel without a two hour ride! You can check out the leaves, Stone Arch Bridge, Saint Anthony Falls and the Mill Ruins.
Chain Of Lakes
Another must see in the city of Minneapolis is the Chain Of Lakes. A summer hot spot, yet even more tranquil in the cool season. The paths of Lake Harriet, Lyndale Park, Lyndale Farmstead, Lake Calhoun, Lake of the Isles, Cedar Lake and Brownie Lake all work together to bring about what one reviewer called "Therapy in the city".
Minnehaha Park
Capture a photo in front of the Minnehaha Falls surrounded by a ray of yellows, reds and brown hues. Trust me, you don't want to miss out on this little hidden gem in the heart of Downtown, Minneapolis!
Mid October – Late October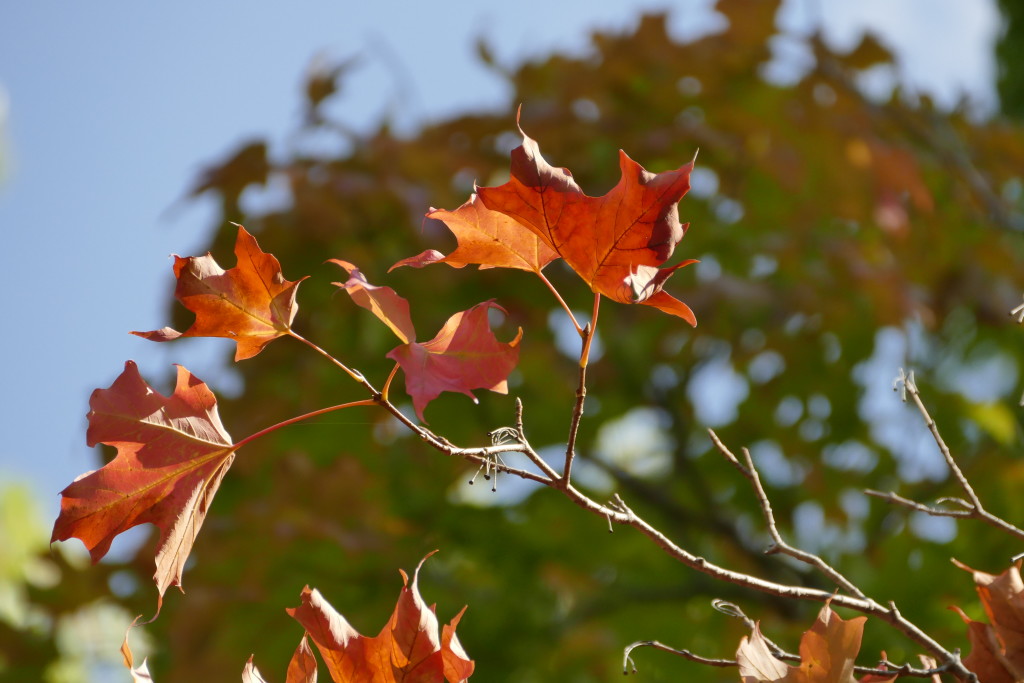 Red Wing
Barn Bluff is the place to be in the middle of October! Overlooking miles of countryside and the Mississippi River is a steep hill known as Barn Bluff. Spend some time taking in the views and exploring the historic town of Red Wing. A few of our favorite stops when visiting for the fall colors are the Red Wing Pottery store (great shopping), Red Wing Brewery (great beer) and the St. James Hotel (great food and place to stay).
Mississippi River Bluffs, Winona
The DNR calls this area breathtaking! If you are a bird watcher you will want to pack binoculars; the river valley is home to a variety of waterfowl, eagles, and hawks. Camping is allowed in the Great River Bluffs State Park. The views are some of the best Minnesota has to offer.
Lanesboro
There aren't many words that can describe Lanesboro, Minnesota. It's one of the most quaint towns you can visit in MN. Lanesboro is filled with incredible scenic beauty that only Minnesota can offer. It's known as the Bed & Breakfast Capital of our state! Go anywhere and you will love it.
New Ulm
New Ulm home of the giant statute – Hermann The German offers a blend of vibrant colors each fall. Spend a lazy Saturday drive through the Minnesota River Valley and toast to a good life during New Ulm's famous Octoberfest, which is held October 2-3/9-10.
Apple Blossom Scenic Drive
Perhaps you just want to stay in the car?! A seated experience can still fulfill many expectations. Apple Blossom Scenic Drive is in Southeastern Minnesota. Apple orchards litter the roadway as you travel the La Crescent, Minnesota area.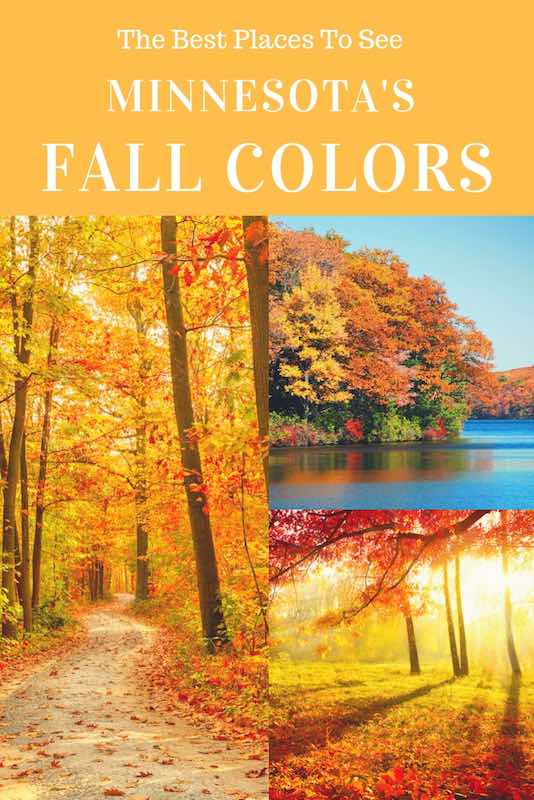 About the Author
Latest Posts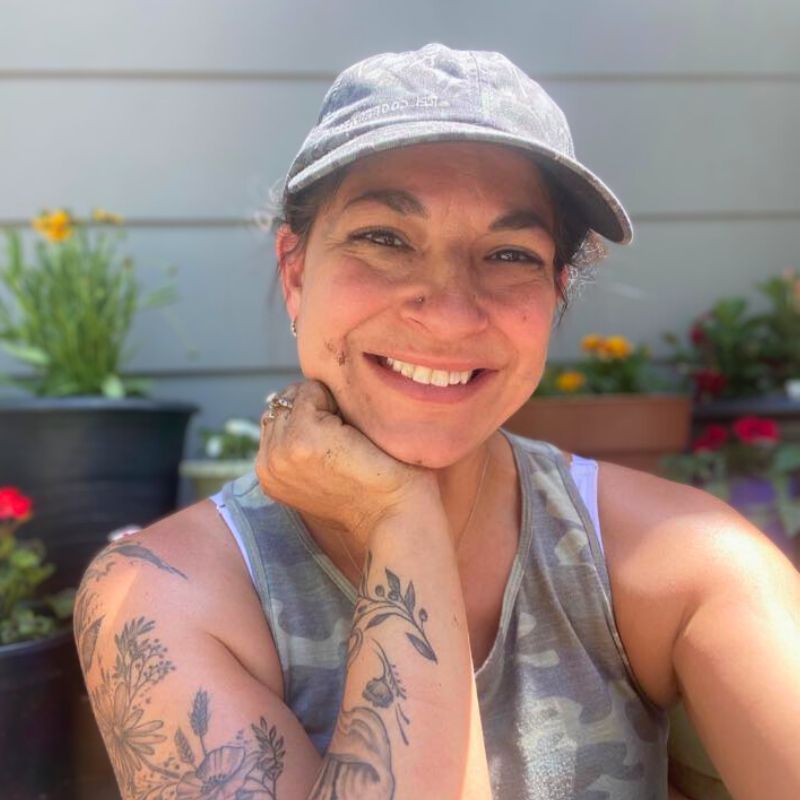 Hi! My name is Kelly and I run Life In Minnesota with my husband, Ryan.
My vision for LIM is that it shares engaging stories of unique Minnesotans and that it's considered a wonderful resource that helps make every life in MN more awesome!
I can be reached at kelly@lifeinminnesota.com
#LoveWhereYouLive #LifeInMN