Although Minnesota gets its notoriety from the Twin Cities, Mall of America, and Mississippi River, there are plenty of small towns to explore. Located just under 40 minutes south of downtown Minneapolis, the 6,000 residents of Jordan have some of the state's best kept secrets. From unique drinks and eats, to exploring the outdoors, or updating your closet, there are many choices for the whole family. We've rounded up some of the best things to do in Jordan MN to spark your next day trip.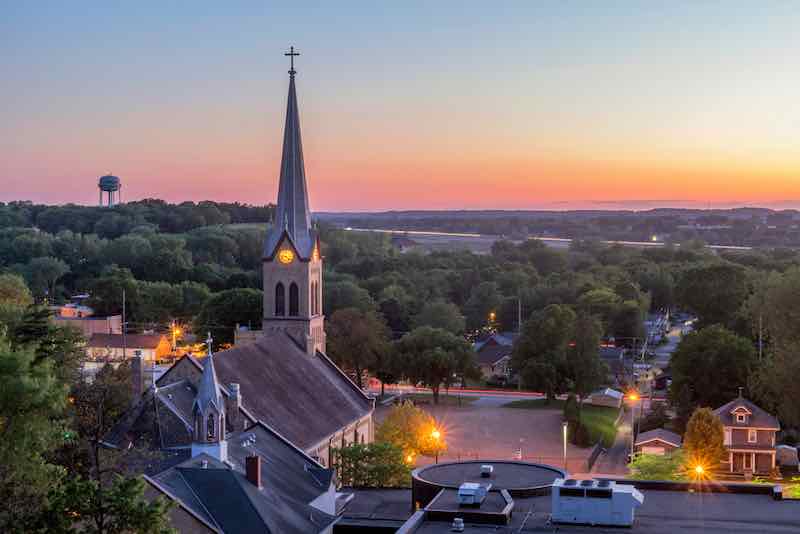 Raise a Glass
To start off our list of Fun Things To Do In Jordan, why not grab a glass of your favorite drink?
Roets Jordan Brewery – Stop in to Roets Thursday through Saturday for your choice of brews. They have a variety of styles to suit any palette from easy-drinking cream ales, to tart and sour fruit ales, to the darker malty styles such as ESB and stouts. This family-run brewery is located in historic downtown Jordan, near Pekarna Park and Mill Pond. When the weather is nice, enjoy your drink in their biergarten. Keep an eye on their Facebook page for food trucks and special events.
Mousse Sparkling Wine Co – For those who prefer fewer malts and more bubbles, Mousse Sparkling Wine Co is just a couple of blocks away. They specialize in serving sparkling wines and hard ciders made with locally-grown fruit. When you visit their historic tasting room in downtown Jordan, you can sample some of their traditional wines, mimosas, specialty cocktails, and a small plates and desserts menu. They often feature special events like trivia, live music, and wine education classes.
Moola's – If a dive bar is more your style, head over to Moola's in downtown Jordan. They have all your favorite domestic beers on tap or in bottles plus they serve classic bar food such as pizza and nachos. Catch the Vikings on TV and keep an eye out for drink specials during the week and special events throughout the year.
Play Outside
Sutton Ridge Farm – Minnesota may be known for its lakes, but we also have plenty of farmland. Local Jordan farmers Jennifer and Mark are bringing high-quality food and products to the area. They offer 100% grass-fed beef, milk-fed pork, natural wool fibers, whole grain wheat, and their own homemade accessories such as pillows, pelts, and stuffed animals. Visit their farm with your family or group to experience the natural beauty and learn more about sustainable living.
Minnesota Harvest – In late summer and fall you can pick your own apples at Minnesota Harvest. They grow a wide variety of apples so you're sure to find your favorites. An on-site restaurant and bakery also serves their own cider which you can also get on tap or in liquor stores throughout the area. At this location, you can host a wedding, graduation party, or other large group event. Tours of the facility are popular for school and youth groups.
Ridges at Sand Creek – Since opening in 2000, Ridges at Sand Creek has become a wonderful destination for Minnesota's golfers. The 170 acres house 18 holes for golfers of all ages and abilities. Lessons are offered for newbies or those who need to brush up on their skills. Open seven days a week, they also offer a restaurant to refuel and a golf shop to purchase everything you need for a great game.
Action Packed Paintball – Just off Highway 169 are eight different paintball fields at Action Packed Paintball. This low-impact paintball facility is perfect for kids and adults alike. Make a reservation online for your group and show up ready to play! You'll also receive a designated table space where you can serve up your own food and drink or order from their concession stand. Learn the safety rules, gear up, and get out there!
Mini Met – Enjoy America's favorite pastime at the Mini Met Ballpark. This 8 acre area includes an amateur baseball field where you can watch the Jordan Millers, Ahlers, the Jordan High School baseball team, and the Jordan Brewers play ball. In addition to restrooms and concessions, the facility also features a skate park and hockey rink for year-round fun. A paved parking lot is available as well as off-street parking.
Sand Creek Adventures – What better way to get outside and enjoy nature than by flying through the trees on a zipline. You can do this and so much more at Sand Creek Adventures. Whether it's just your little family or a large group, you can choose from the zipline course, high ropes course, or low ropes course. These are ideal for team building activities, school groups, and adventurous parties. Make your reservation or call the facility to book a time.
Fine Dining in a Tiny Town
Although Jordan, Minnesota, may be a small town in the Midwest, you still have a range of dining options to choose from. For a quick bite to eat, you'll find staples like Taco Bell, McDonald's, and Subway. If you prefer a sit-down meal, check out Feed Mill Restaurant, The Pickled Pig Pub, or Linsey's BBQ and Grill. Go international with Mexican food at Delia's-All-in-One or simple Chinese entrées at Empire Wok. When you're ready to celebrate with a fancy night out, you can't go wrong at one of these two establishments in town.
Suzette's Restaurant – Cambodian-born Banrith Yong opened Suzette's Restaurant in 1998 after studying French cuisine in Switzerland and working at the Whitney Hotel. He is a five-star chef serving up fine European dishes such as Chilean Sea Bass, Steak Café de Paris, Chicken Marsala, and the house special, Pork Suzette. There is also a vegetarian option and kid's menu for other diners in your group. All food is prepared in-house from fresh ingredients. Some items even include produce from Yong's own garden!
Jordan Supper Club – It just wouldn't be the Midwest without a supper club! On Friday and Saturday nights you can enjoy the elevated dining experience at Jordan Supper Club. Their menu features appetizers, salads, steaks and seafood, pasta, soup, and more. During the week, grab a beer and dine at the Tap Room for flatbreads, pasta, burgers, and sandwiches. No matter when you choose to visit, don't forget the dessert! They've got chocolate cake, carrot cake, bread pudding, and a skillet cookie you can't miss!
Everything Old is New Again
Water Street Antiques – For unique items you definitely won't find anywhere else, stop in to Water Street Antiques. They offer a variety of furniture pieces including tables, chairs, benches, and dressers. You can also find plates, silverware, glassware, and cookware. There are tons more items to browse through in every nook and cranny so be sure to visit frequently!
LB Antiques – From figurines to ceramics and collectable items galore, there's a lot to explore at LB Antiques. Most items come from estate sales so you can be sure there's a wide range of vintage items available. Take a look around and tap into your creative side. You never know what you'll find or what you'll be inspired to turn it into!
The Corner Peddler – The rustic farmhouse look is all the rage in interior design these days. If this is your style, you'll certainly find tons of great options for your home from The Corner Peddler. This antique store specializes in furniture pieces such as chairs, armoires, tables, cabinets, pottery, cookware, and much more. It's especially fun to visit during fall and winter holidays with all their themed decor items!
Snag Some New Duds
Sassy Kat Boutique – For the modern woman, there's no shortage of cute clothing items at Sassy Kat Boutique. Stay up on the latest trends in clothing, purses, jewelry, hats, scarves, shoes, and more when you stop in to their store on Water Street. Their sizes range from small to 3X so there's something for everyone. You can also find a wide range of home decor, candles, body care and other non-clothing items that make for perfect gifts. They are open on Thursdays, Fridays, and Saturdays, and 24/7 online.
Bluff Creek Boutique – Stylish clothing with a laid-back feel is what you'll find at Bluff Creek Boutique. Flannel shirts, denim jackets, hidden wedge sneakers, pendant necklaces, and purses are all available. They also stock of variety of jeans, shorts, dresses, lounge wear, cardigans, sweatshirts, and sweaters. Finish the look with scarves, hats, mittens, earrings, or bracelets. Don't forget to take care of your home with their selection of decor items, candles and diffusers, kitchen supplies, or body care items.
AHT Boutique – If you like to keep it country yet stylish, you'll love AHT Boutique. Inspired by the equestrian lover, this charming shop features clothing items such as shirts, jackets, and cardigans with a casual vibe. Their accessories line includes hats, earrings, necklaces, bracelets, purses, scarves, and gloves. You can even find a small selection of horse-related items like coffee mugs, books, and greeting cards.
A list of fun things to do in Jordan, MN wouldn't be complete without mentioning Minnesota's largest candy store. Don't forget to stop by the big yellow barn on Highway 169 just south of town. Minnesota's Largest Candy Store (also known as Jim's Apple Farm) is open from mid-May every year through Thanksgiving. More than just candy, they also have puzzles and games, taffy, specialty sodas, popcorn, and much more. During the fall months, there's also a hay ride for the kids. We recommend booking some time in your schedule for this visit. It's more than just a pit stop! There's so much to see, you could easily spend hours browsing the store. Don't say we didn't warn you!
Wrapping Up These Fun Things To Do In Jordan, Minnesota
So what do you think of our list of 17 fun things to do in Jordan? Did we miss something? Let us know in the comments below!
About the Author
Latest Posts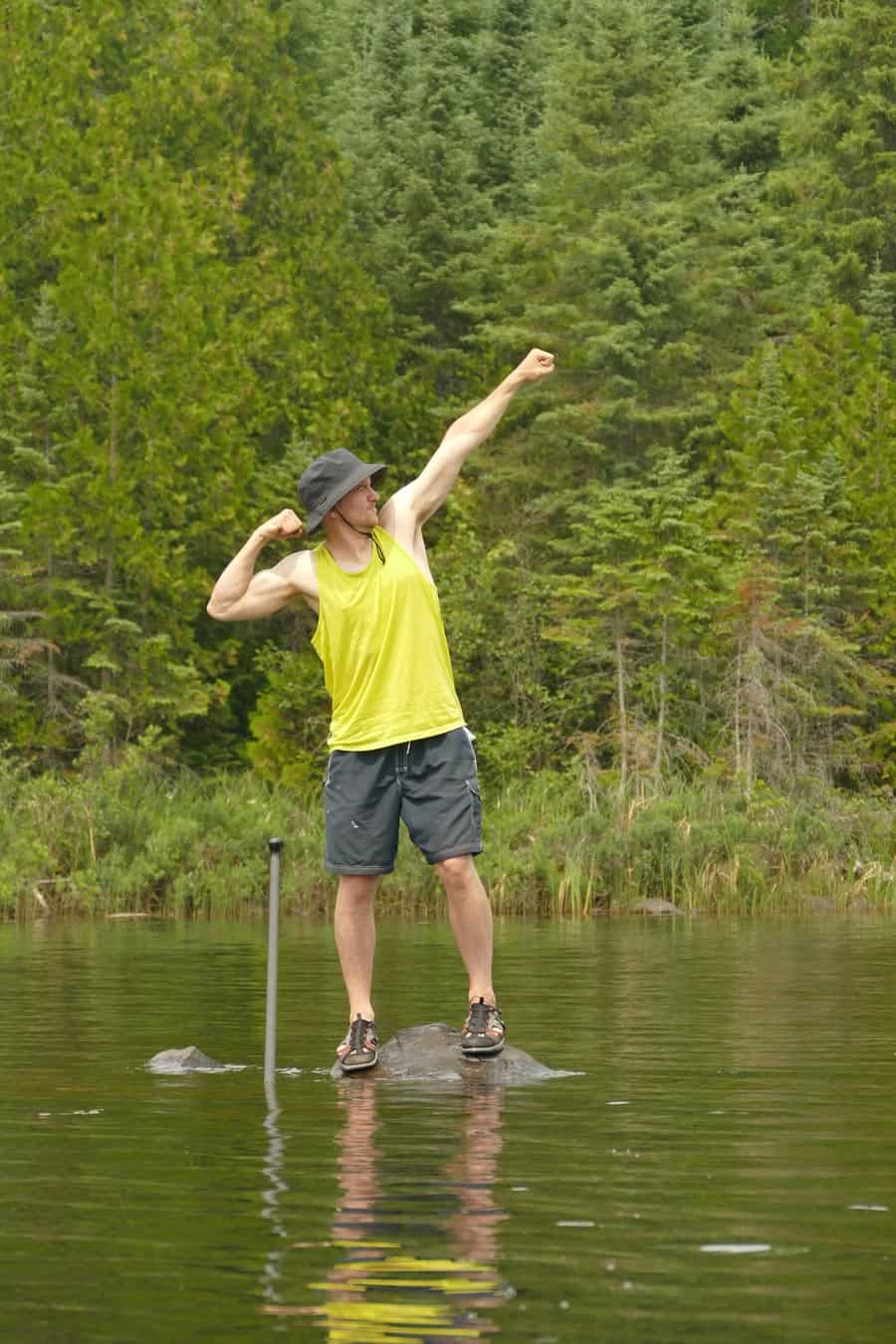 Born in Madelia, MN, to a now 5-generation Minnesota family, Ryan's MN roots go deep.
A painter by day, Ryan founded Life in Minnesota in 2013 with his wife Kelly to chronicle their musings on everything Minnesota. Ryan and Kelly are raising their 7 kiddos in Maple Grove, MN.
When he's not shuttling his kids around to hockey practice, you might find him in the shop working on his leatherwork. Undoubtedly, there will be a family trip to the Boundary Waters Canoe Area every summer, and of course weekends at Grandpa's cabin up north in the summer.