Lakeville is the biggest city in Dakota County, Minnesota. Approximately 20 miles south of both downtown Minneapolis and St. Paul, along interstate Highway 35. Lakeville is one of the fastest-growing areas in the Twin Cities. Here are our picks for the best 21 things to do in Lakeville, MN.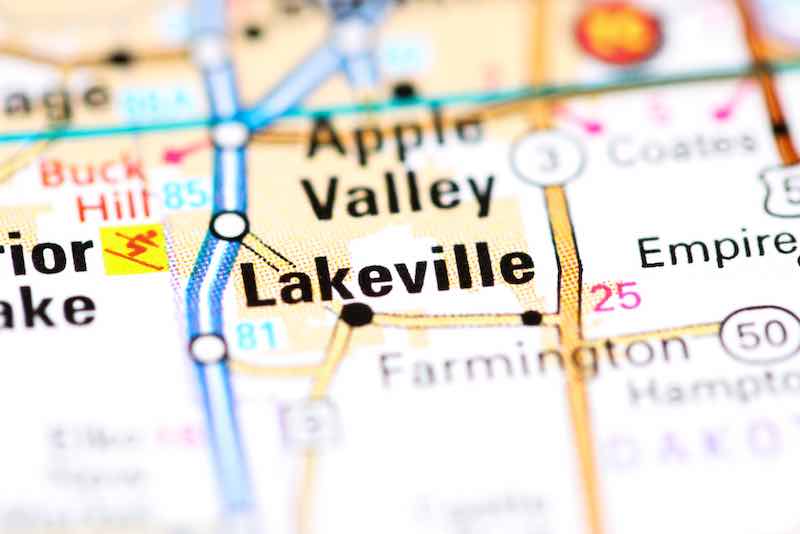 21 Things To Do In Lakeville, Minnesota!
Lakeville Area Art Center
The Lakeville Area Art Center teaches, entertains, and connects Lakeville residents to the world of art. While visiting Lakeville, attend a production, view creations in the art gallery, or take an art class.
Theater
There are three different theater groups:
Expressions Community Theater

Volunteers formed this in-house community theater organization to provide family-friendly theater to the entire community.

Prairie Fire Children's Theater

Prairie Fire Children's Theater camps are held annually at the Arts Center.

The Play's the Thing Productions

It is a non-profit community theater specializing in high-quality adult and children's productions.
There is theater seating for 100 people and banquet or classroom seating for 60.
Art Gallery
The Arts Center gallery displays a variety of artwork by local artists. Previous exhibits have included various items such as hand-blown glass, paintings, pottery, mixed media, photography, and much more. In addition to providing local artisans with more public exposure, the exhibits add another dimension of art education to the entire community.
Art Classroom
The Lakeville Area Arts Center offers pottery and painting classes. The large art classroom is available for rent and provides a sink, countertop, flexible lighting, and a projection screen.
Hot Sam's Antiques and Used Furniture
Hot Sam's is not a hot mess — this place is undeniably unique! It's part theme park, photo park, junkyard, artist's haven, and antique shop. How you perceive this place depends on your tastes and individual preferences. If you like the unusual, odd, and quirky, you will appreciate Hot Sam's.
Hot Sam's is a ten-acre antique junkyard along Interstate-35 in Lakeville. The owner uses his ardor for old and rusty discards then creates magic with them. The huge 24-foot high guitar was constructed from a hot tub originally in the Minnesota Vikings training camp. It is positioned on a trailer that can be moved to different locations for rental options.
Enjoy yourself by walking around and taking photos. Hot Sam's has gained notoriety as a spot where amateur or professional photographers can take pictures of clients against eclectic props. Visitors tour the grounds as they would a Hollywood set. Local groups, residents, and schools rent out various pieces for theatrical productions or parties.
Everything is for sale. Negotiations hinge on whether the owner likes the buyer's attitude! He feels that because most people do not know the story behind Hot Sam's, they question what is really going on. They have never been to a place like this, and they are awestruck!
Hot Sam's has one of the largest and oddest collections of eclectic items and antiques anywhere, all mixed with the visual stimulation of old cars and both useless and useful "stuff." There are railroad cars, old circus wagons, 50s cars in the woods, and SS Minnow stuck in a swamp. The weirdest assortment of items you have ever seen!
This is an amazing place to tour — just watch for the three-story-high guitar on the side of I-35 in Lakeville. Don't forget your camera!
Applewood Orchard
Purchase apple cider, mini donuts, local honey, caramel apples, and a variety of baked goods. Enjoy a hayride with the family, and the children can have fun in the maze, playground, and pedal tractors. In addition to 20 different varieties of apples, you can purchase jams, jellies, spreadable fruit, maple syrup, and pumpkins. You can also pick your own apples—a lovely spot to visit on a beautiful fall day.
Casperson Park and Boat Launch
How about a picnic lunch at Casperson Park! This beautiful area has three shelters, which are available for rent. The park has the following features:
Boat Launch
Fishing Pier
Grill
Parking
Picnic Areas
Picnic Shelters
Playground
Restrooms
Soccer
Trails
Volleyball
Angry Inch Brewing
Combine the taproom with the beer, and you've got the result of one big dream that turned into one small business—a brewery in beautiful, historic downtown Lakeville that serves great beer to great people.
Angry Inch Brewing makes full-flavored malt beer that suits everyone's palate. This owned and operated craft beer brewery makes Belgian-inspired brews with their own twists. They strive for a balance of tradition, flavor, and craft, ranging from traditional to experimental.
Enjoy a day with family and friends on their dog-friendly patio to enjoy beer the way Mother Nature intended!
You can bring in any food you desire. Make sure you bring your own utensils, napkins, etc., as they cannot provide them. Then after your meal, dispose of unused items in the proper bins.
Patio
The patio is open if weather permits. It is an open space with no coverage or umbrellas to protect from the elements.
Kids and Pets
Kids and pets are always welcome but must remain in the care of their parents. Children need to stay seated with their parents and follow the rules. Well-behaved and leashed pets are also welcome on the patio. They need to stay with their owners and not make contact with others on the patio.
Gray Line Minneapolis
If you are new to Minnesota or the area, hop aboard the luxury, air-conditioned Gray Line motorcoach and tour the Twin Cities in style. They have knowledgeable and experienced tour guides that will take you through Minneapolis and St. Paul's oldest and most exclusive neighborhoods, along with popular attractions.
Here is a list of the tours they offer.
Black Hills and Badlands Tour
Fall Colors and Historic Duluth
Holiday Lights Tour
Minneapolis and Mississippi River Tour
Stillwater and St. Croix River Tour
Taste Twin Cities Food and Drink Tours
Twin Cities Highlights Tour
Gander Mountain Academy
If you are a firearms enthusiast, Personal Defense Network (PDN) partners with Gander Mountain Academy to offer top-notch firearms instructions. You can view instructional videos on diverse personal defense topics.
GMA's instructors and managers provide their defensive training and preparation insights based on their experience in one of the country's most popular training programs for private citizens. GMA's professional training academy provides firearms users access to highly trained instructors, virtual and live firing ranges, exclusive state-of-the-art simulation technology.
Champion Valley
If you love competition, you will love Champion Valley. They have six different competition games and are the closest outdoor adventure park to Minneapolis and St. Paul.
Ax throwing
Two hours of high-intensity learning and pulse elevating excitement! You and your buddies will battle, overcoming the challenges of properly throwing an ax, then compete in the ultimate elimination challenge. All ax-throwing comes with unlimited wack a nail. There are ten ax-throwing games. Remember to bring your own wine, beer or other beverage of your choice!
Paintball
There are 150 acres of ten uniquely themed battlefields that create an experience you cannot find anywhere else in the state. Charge up hills, splash through swamps, protect or conquer buildings, hide in forests, snipe from nests — there are endless options! With our special ops-inspired missions, you will be sent to battle with mission-critical gear with strategy to dominate the enemy to have an experience you will not soon forget. Again, don't forget the wine and beer.
Escape missions
Filled with locks, clocks, and secret passages, your team of 4-10 players will be locked in a fully themed room with two goals. Collect the hidden asset, then escape the room before time runs out. To complete your mission, you need wits, teamwork, and critical thinking — a lot of it!
Archery Tag
This is a thrilling, team-based game. Work together to outplay your opponent. This game challenges players, promotes teamwork, communication, and confidence. Archery tag plays like dodgeball. With the use of bows and foam-tipped arrows, players shoot opposing players and targets to win the game. The field has bunkers that each team uses to their advantage. The team that uses the best strategy will take out the opposing team and win.
Low impact paintball
Paintball without the pain! It is one of the most requested party ideas in Champion Valley. Both paintballs and rental gear are lighter, smaller, and more fun. Experience paintball the way it was intended — fun!
Airsoft
Are you ready for the ultimate battle experience? Games are played on ten different battlefields and are supervised by a certified Airsoft staff member.
There are 150 acres of outdoor fun with six different activities. But why choose just one? Combo packages combine any of the activities for an ultimate experience. Your teenagers will love it!
Bowlero
These lanes are the hippest and coolest in the game. They feature soft lounge seats, black lights, and large HD video walls that play everything from live sports to music videos to classic family films.
Arcade
The deluxe arcade features state-of-the-art video games and tons of classics. Play your favorites and discover new favorites. Load up on credits, grab the controls, and have a blast!
Laser tag
In their state-of-the-art arena, put on a power pack, grab a laser, aim, and fire! Compete in teams and experience fun that is perfect for party time or anytime.
Billiards
Enjoy a game with friends or practice trick shots. Their premium, cloth-covered tables allow you to play like a pro.
Sports bar
Watch the big game on their HD flat-screen while enjoying a beer, glass of wine, or a signature cocktail. Hungry? They have delicious burgers, wings, and more.
Crystal Lake Golf Club
Are you someone who cannot plan a vacation to anywhere unless you know there is a golf course close by? Well, Lakeville has you covered. Crystal Lake Golf Club is a first-class facility maintained to country club standards. There are elegant pines, pristine wetlands, and is beautifully adorned with seven ponds, which offer tricky water hazards. This is an 18-hole, par 71 course, offering four sets of tees ranging from 4805 to 6303 in yardage plus offers gently rolling hills and natural reclaimed Minnesota wetlands that challenge all levels of golfers.
As you can see, Lakeville has a lot to offer to its residents or the casual visitor. It is close enough to Minneapolis to take in a Twins game or close enough to St. Paul to take in a Wilds game. An upscale area, Lakeville also has many fine restaurants, sports bars, pizza establishments, and more. Your every taste can be satisfied.
Give Lakeville a try — you will be glad you did!
things to do in lakeville mn
About the Author
Latest Posts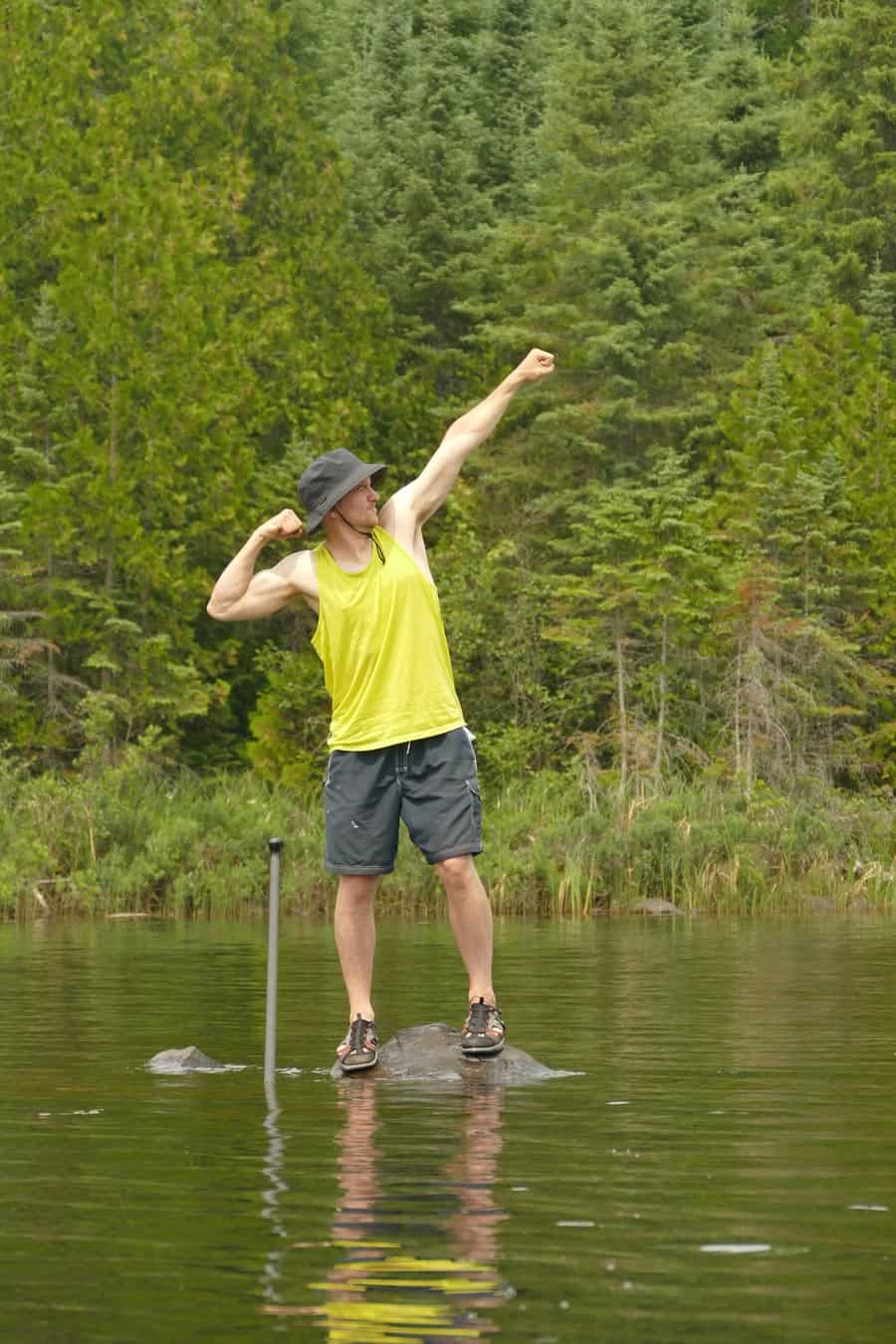 Born in Madelia, MN, to a now 5-generation Minnesota family, Ryan's MN roots go deep.
A painter by day, Ryan founded Life in Minnesota in 2013 with his wife Kelly to chronicle their musings on everything Minnesota. Ryan and Kelly are raising their 7 kiddos in Maple Grove, MN.
When he's not shuttling his kids around to hockey practice, you might find him in the shop working on his leatherwork. Undoubtedly, there will be a family trip to the Boundary Waters Canoe Area every summer, and of course weekends at Grandpa's cabin up north in the summer.