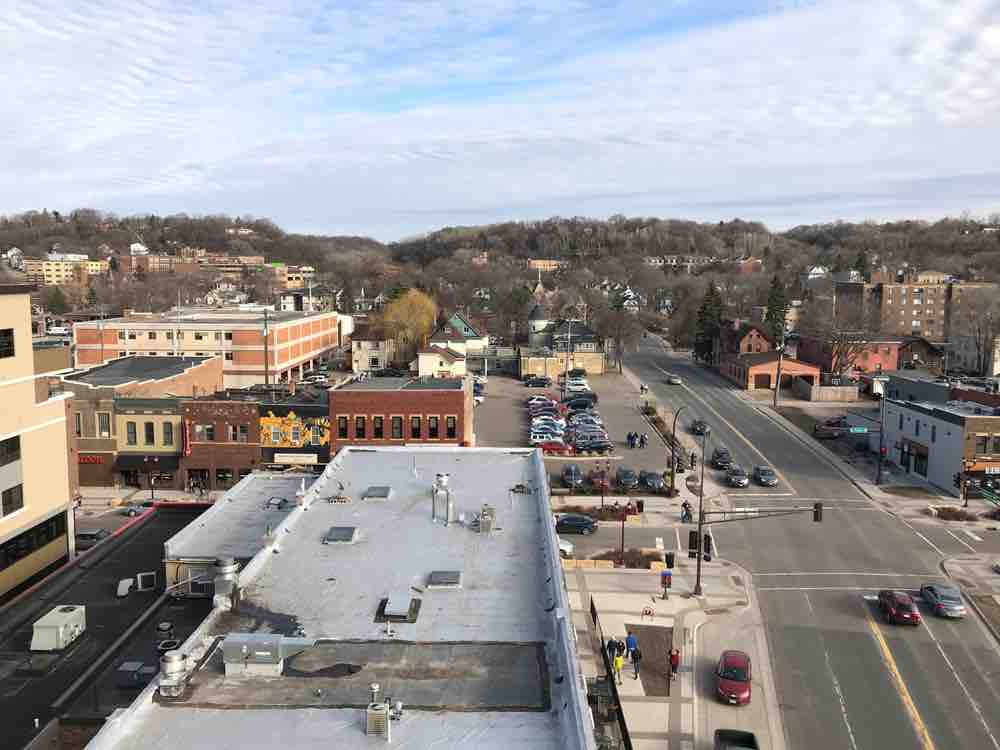 With so many things to do in Mankato MN, you'll have to agree it's so much more than just a suburb of Minneapolis. Spend a morning engaged in intense outdoor activities, enjoy quaint lunches at local coffee shops, and then wind down with afternoon shopping. There really is something for everyone in Mankato. Take the entire family and plan a fun day trip or a weekend getaway filled with an array of things to do in Mankato MN.
Read on to learn about the activities that Mankato the perfect stop for any family. Skiing, natural waterfalls, art tours, rock climbing, all await visitors in Mankato.
It opened in 2008 as the definitive entertainment center of Southern Minnesota, the Wow! Zone is a must-see for those looking for things to do in Mankato MN.
The Wow! Zone operates as an impressive bastion of indoor family entertainment, with endless possibilities for enjoyment. Featuring 24 bowling lanes, a laser tag arena with two levels, glow in the dark mini golf, arcade, and more, no one will feel left out of the fun.
Also, the Entertainment Center boasts a snack bar, a sports bar, and a restaurant. You can meet up with friends or just spend time bonding with the family for a day or an evening.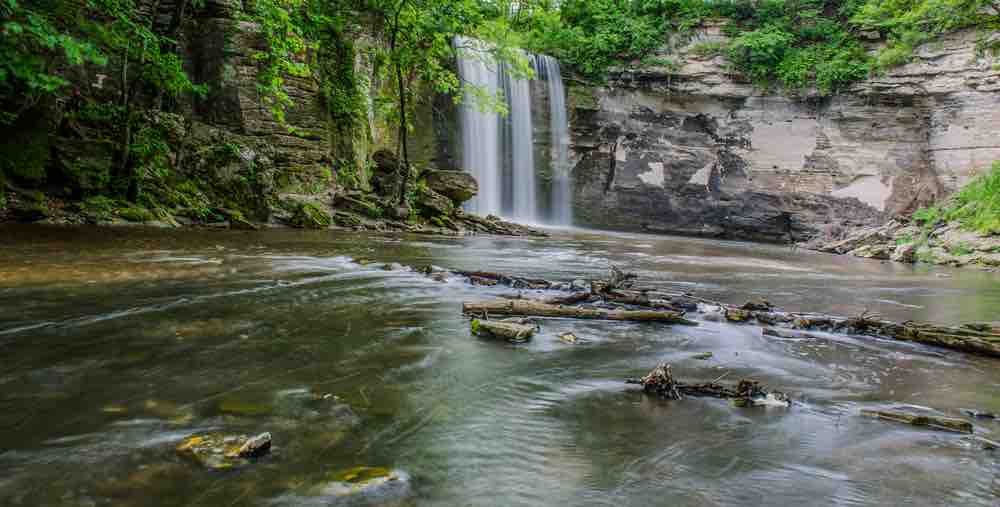 Those looking for some outdoor fun will enjoy one of Minnesota's most scenic spots, Minneopa Falls. A picturesque waterfall located in Minneopa State Park, this stunning water feature flows right into the impressive Minnesota River.
Additionally, the park features hiking trails and a campground, making this the perfect spot to get outdoors and stretch your legs while enjoying one of Minnesota's exceptional natural sights.
With stunning vistas, this is an excellent stop for nature-lovers and those looking to soak in nature for an afternoon. The falls are a must-see, perfect change of pace from the hustle and bustle of the city.
Are you searching for things to do in Mankato MN involving the local art scene? Look no further than the CityArt Walking Sculpture Tour. This tour is a great way to get out, hit the pavement, and see the city firsthand. If you love this idea, check out our post on the Minneapolis Sculpture Garden next.
The city changes out the sculptures each year; they are available for purchase, so no two annual CityArt tours are the same. Each sculpture, carefully placed around the city, tells a different story. The statues all say something different about the city of Mankato and its inhabitants. The variety of artists and installation locations make this an impressive expression of culture.
The sculptures are all near the City Center of Mankato, so those on the walking tour will have no trouble locating each sculpture.
Minnesota State University Mankato offers public access to its indoor and outdoor rock climbing walls. Climbers of all abilities will benefit from their expert belay advice and climbing competitions.
The University features an outdoor climbing wall engineered from real rock excavated from Minnesota and Wisconsin. Called the Pinnacle, ambitious climbers can challenge themselves to reach the top of this impressive 35-foot structure.
The indoor walls offer easy-to-follow paths for climbers of all levels. The Mankato community considers these public rock climbing walls a staple of their city.
Head to Mankato MN for Bounce Town, the ultimate bounce center for kids. Sure, there are plenty of things to do in Mankato MN for adults. But right now, Bounce Town is all about the kids, specifically those younger than 12.
Savvy parents know that these bounce houses are a safe and exciting way to let kids release excess energy. Any kid will be impressed once they see the 8,000 square feet of bounce area. And parents will appreciate how happy and tired their kids are at the end of the day.
There's more than just bounces found at Bounce Town. Take toddlers to the play areas built specifically for them. And kids can take a break fro the non-stop bounce action in the small arcade. Plan a birthday or casual event at Bounce Town, and they'll provide drinks and snacks as well.
Another outdoor staple for Mankato residents is the versatile Kiwanis Park. Lace-up your hiking boots to explore multiple trails, dog parks, and canoe/kayak rental. For the exceptionally adventurous, there's even an archery range. We love Kiwanis Park as a way to get out there and see the beauty of Southern Minnesota firsthand.
If you're prone to over-indulge in local food while on vacation, you may be craving days filled with activity. Kiwanis Park is a great place to burn calories while enjoying activities not offered at every state park. Winter visitors may even catch sight of majestic bald eagles in the natural habitat while partaking in the park's cross-country skiing.
Bald eagles are just one of the species nature-enthusiasts can spot, thanks to the park's wildlife habitat protection. Kiwanis Park should be near the top of the list for outdoor enthusiasts visiting Mankato.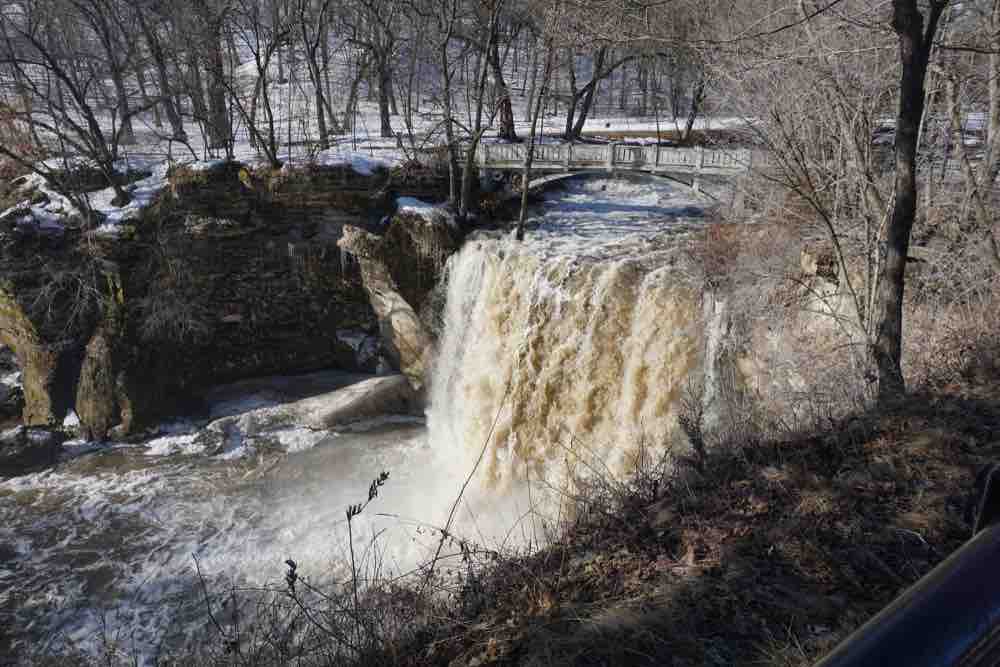 Also, at the top of the list of outdoor things to do in Mankato MN is the impressive 42-foot waterfall at Minnemishinona Falls. Especially during the rainy season, visitors should head out the falls to see them at their maximum potential.
Emptying into the Minnesota River, this is an excellent spot for nature enthusiasts and photographers, amateur or otherwise. Wonderfully scenic, this area encourages visitors to whip out a camera and capture the peaceful and untouched majesty.
Be sure to make your way to the perfectly placed bridge atop the falls where you'll catch a perfect view of vista below, immersed in the falls' majesty.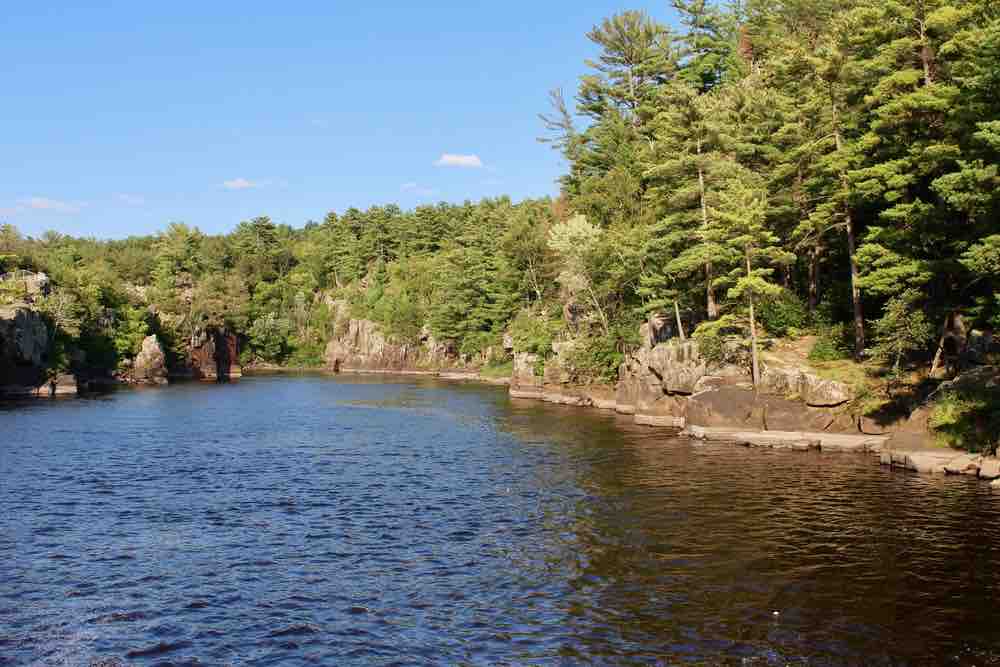 Avid kayakers looking for things to do in Mankato MN will be interested in Devil's Gulch. This beautiful sanctuary, just off the Blue Earth River, provides respite for those brave enough to kayak down the river.
Surrounded by the area's natural limestone hills and bluffs, the landscape makes a sudden change as kayakers enter the gulch. Quite the opposite of what its name suggests, moss and lichen cover this lush gulley. Locals describe the area as enchanting, without hyperbole. Visitors will feel as though they've been transported into a fairytale as they paddle down the river.
Devil's Gulch is the perfect way to round out a camping trip filled with biking, hiking, and kayaking, culminating in a stop for burgers and fries at a nearby quaint local establishment.
While there are plenty of things to do in Mankato MN that are unique to the city, every vacation needs retail therapy. The River Hills Mall is the perfect spot for shopping and collecting souvenirs.
You'll find both the big national brands you're familiar with, and smaller local brands. It's a perfect alternative to the hustle and bustle of the Mall of America. The River Hills Mall features a movie theater, dining, and a great variety of stores to provide visitors with a similar shopping experience on a smaller scale.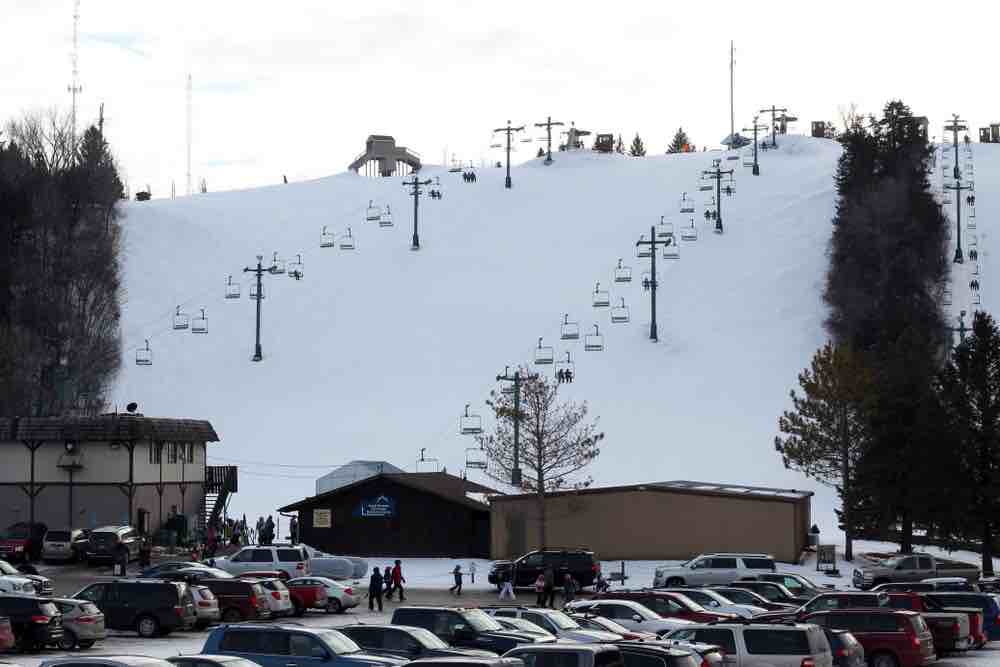 Regardless of the time of year you visit Mankato MN, make Mount Kato a stop on your itinerary. Springtime is mountain bike season, and in the winter, you'll find skiing, snowboarding, and snow tubing.
With winter festivals through the snowy season, there's something for everyone here. After a day on the slopes, don't miss Glowtubing, when Mount Kato brings flashing lights to the impressive snow tube hill. It's a perfect place to lodge up with the family for a week or weekend of winter activities. Spend days hitting the trails and nights enjoying the lodge with a hot beverage.
Mount Kato offers beginner to advanced lessons for experienced skiers and boarders looking to fine-tune their form. Whether you rent or own, they'll also get your gear in top shape at the Ski Shop.
Here is a stop for the social media enthusiast or anyone looking for a one-of-a-kind souvenir picture. The Wings of Whimsy are a beautiful set of pink wings painted on Whimsy and Weathered in Oldtown. Visitors can place themselves at the center of the wings to take a cute and memorable picture.
The Wings of Whimsy are Mankato's answer to big city mural walls, and seasoned travelers won't want to let these wings escape their picture collection.
Horse enthusiasts will love visiting these stables for a private or group trail ride. They accommodate riders of all skill levels on both one and two-hour rides. The River Valley Guides will select a horse based off rider's experience level, promising a fun and engaging ride for all ability levels.