Dating is good for a relationship because it gives each person a chance to connect with the other while normal distractions are set aside for the time being.
However, it can become very easy to fall into the same date night routine.
With that in mind, we looked around the whole state of Minnesota for the best date night ideas to help spice up the date night for anyone. While you will find many date ideas for Minneapolis, we found many great ideas in every corner of this great state.
Spring Date Ideas
1. Wine & Canvas – Minneapolis
Artists can enjoy a lesson in painting while sipping on a glass of wine at Wine & Canvas.
2. Nina's Coffee Cafe – St. Paul
Consumer ratings are through the roof for this coffee cafe, which serves organic coffee. Warm-up your date night with a freshly brewed cup of coffee from Nina's Coffee Cafe.
3. Eat My Words – Minneapolis
What a great name for a used bookstore. Browse through an awesome selection of books at Eat My Words. They also have publications from local authors.
4. Hermann The German – New Ulm
Take a photo with New Ulm's famous monument Hermann The German.
5. Canal Park – Duluth
Take a walk around Canal Park and watch the ship go under the lift bridge.
6. Northshore Scenic Railroad – Duluth
Sign up for one of the many Northshore Scenic Railroad train rides along the beautiful Minnesota North Shore.
7. Go Green – Anywhere
Plant a green tree together to celebrate Arbor Day, which is the last Friday in April every year.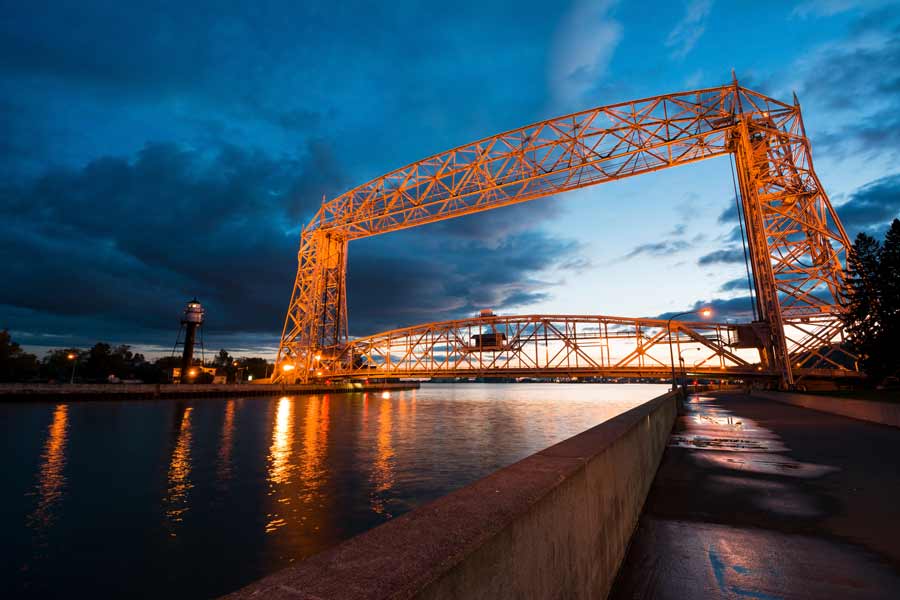 8. Sculpture Garden – Minneapolis
Enjoy a stroll through the beautiful Sculpture Garden and take your photo by the famous Cherry and Spoon.
9. Twins Game – Minneapolis
Catch a Twins Game at Target Field.
10. SPAM Museum – Austin
Visit the SPAM Museum, and then go make this yummy recipe with SPAM!
11. Support Little League – Anywhere
Pull up to a local ballpark and cheer the Little League players on with a hot dog in hand.
12. Farmers Market – Anywhere
In Spring, you'll see a lot of potted plants and seedlings you can purchase for your own garden. Then in June, you will find the traditional market with fruits and veggies abound. Check out Minnesota Grown for the closest one to you.
13. Maple Syrup Trapping Audubon Center of the North Woods – Sandstone
I think this is my favorite Spring date idea! Visit the Audubon Center of the North Woods for information on Maple Syrup Day. The Audubon celebrates an Annual Maple Syrup Day, allowing visitors to enjoy a warm pancake breakfast and then participate in tree tapping, boiling, and other syrup-making activities. Meet a Minnesotan who runs a Maple Syrup business – Sapsucker Farms.
14. Minneapolis Institute of Arts – Minneapolis
Looking for a cheap date? The Minneapolis Institute of the Arts costs nothing for general admission, and it offers a springboard for deep conversations between the two of you. Of course, special exhibitions do cost you a ticket, around $20 per person.
Summer Date Ideas
15. Food Truck Association – Twin Cities
Try out a tasty food truck. Check out the MN Food Truck Association link for food truck locations and information.
16. Bike Ride – Anywhere
Go for a bike ride on one of these paths listed in this MN Bike Ride Guide. Just make sure to wear a helmet!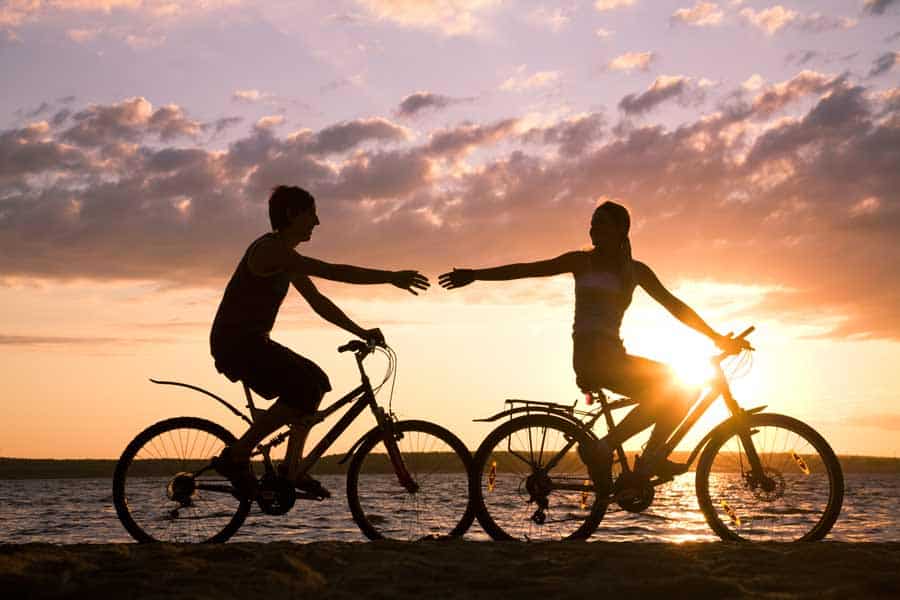 17. Paddle Boarding – Anywhere
Grab a stand-up board and pick one of the 10,000 lakes in Minnesota to enjoy paddle boarding for an evening. If you don't have a board, you can easily rent one from places like Three Rivers Park or find a great deal on paddle boards at Amazon.
18. Glensheen Mansion – Duluth
Explore the 1900-era Glensheen Mansion. This 39-room mansion of a prominent Minnesota family sits on 7 acres of lush gardens.
19. Bunker Park Stables – Andover
Saddle up, relax and take a horse trail ride during a beautiful sunset at Bunker Park Stables.
20. Sebastian Joe's Ice Cream – Minneapolis
Who screams for ice cream? Everyone after they've had a taste of Sebastian Joe's Ice Cream.
21. Go Ice Skating – Everywhere in Minnesota
In case you miss winter, you can have a blast ice skating indoors! Many cities offer an indoor ice rink with skate rentals, or you can bring your own ice skates.
22. Minneapolis Queen – Minneapolis
Take a ride down the Mississippi river like royalty on the Minneapolis Queen.
23. Basilica Block Party – Minneapolis
Attend the Basilica Block Party; a large event held every summer to raise funds for the restoration of The Basilica of Saint Mary.
24. Nice Ride – Twin Cities
Rent a bike through the community Nice Ride bike company. There are 170 stations to choose from. Just make sure to wear a helmet.
Fall Date Ideas
25. Minnesota State Fair – St. Paul
Take your friends and family to the Minnesota State Fair. Eat all you can, and then go on a few rides.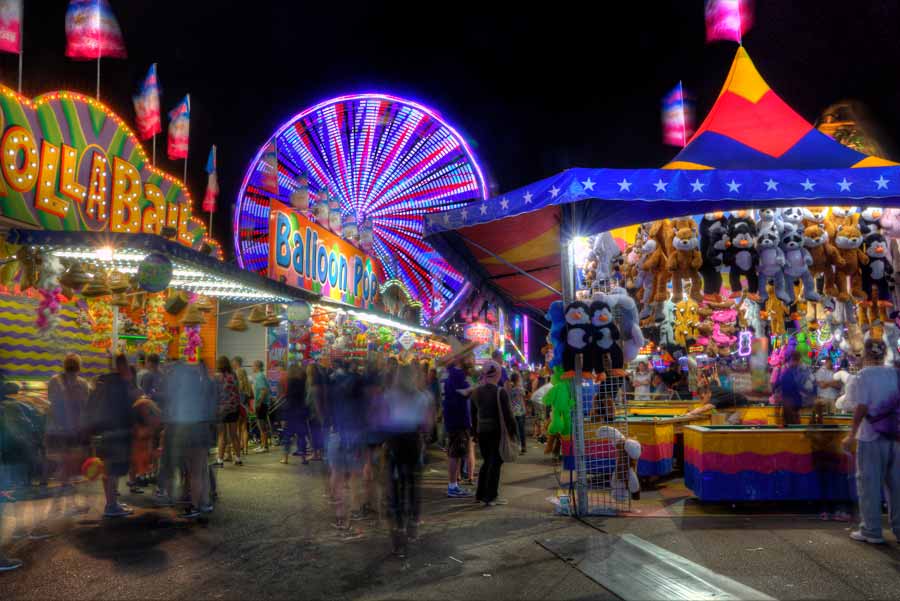 26. Twin Cities Harvest Festival – Brooklyn Park
Immerse yourself in Fall at the Twin Cities Harvest Festival. Get lost in Minnesota's largest corn maze!
27. Forest Edge Winery – Laporte
Forest Edge Winery is a great place to kick back and relax. Oh, and did we mention there is wine?
28. Interstate State Park – Taylors Falls
Venture outdoors for a healthy hike on one of the many trails offered at Interstate State Park. If planning an overnight date, camping can be romantic, especially with these items!.
29. Mill City Museum – Minneapolis
Visit the Mill City Museum located in the building once known as the world's largest flour mill.
30. Oktoberfest – New Ulm
Celebrate Oktoberfest with a good beer and brat with your loved one.
31. Kieran's Irish Pub – Minneapolis
Order the best Shepherds Pie in Minneapolis at Kieran's Irish Pub.
32. Gooseberry Falls – North Shore
Road trip up or down the North Shore and camp overnight at Gooseberry Falls State Park.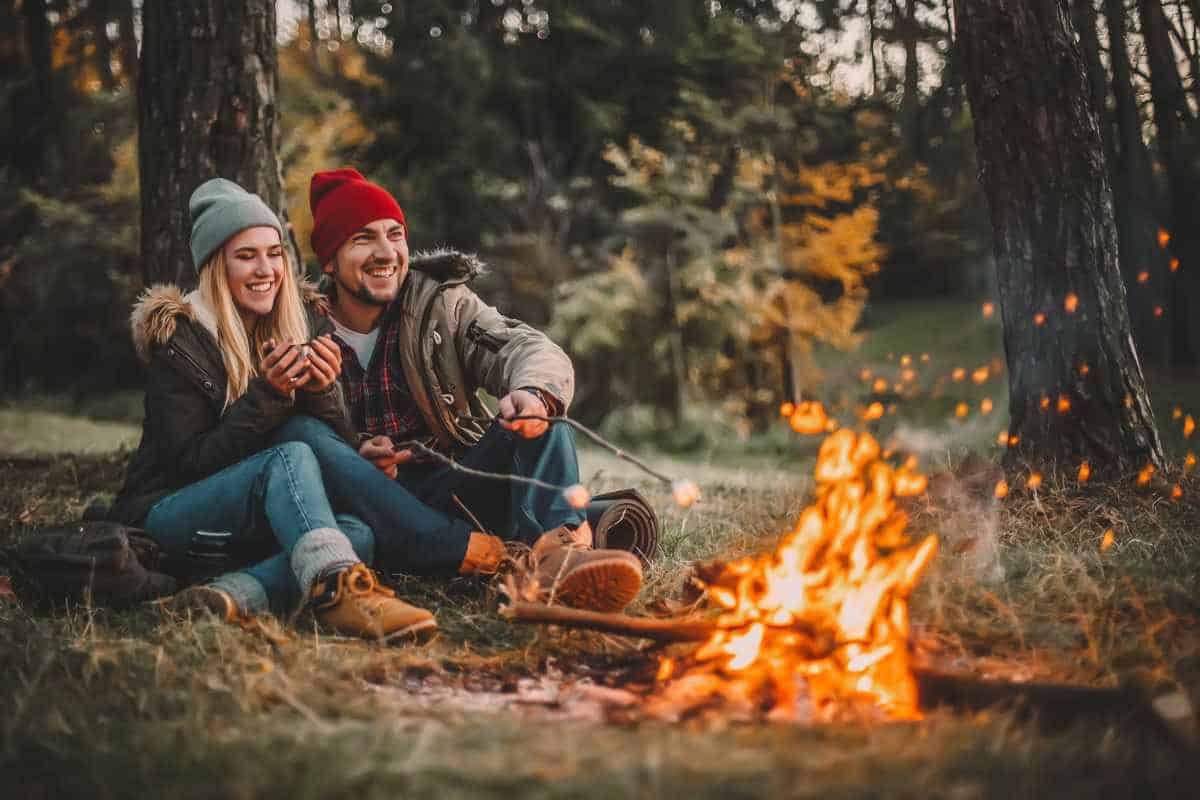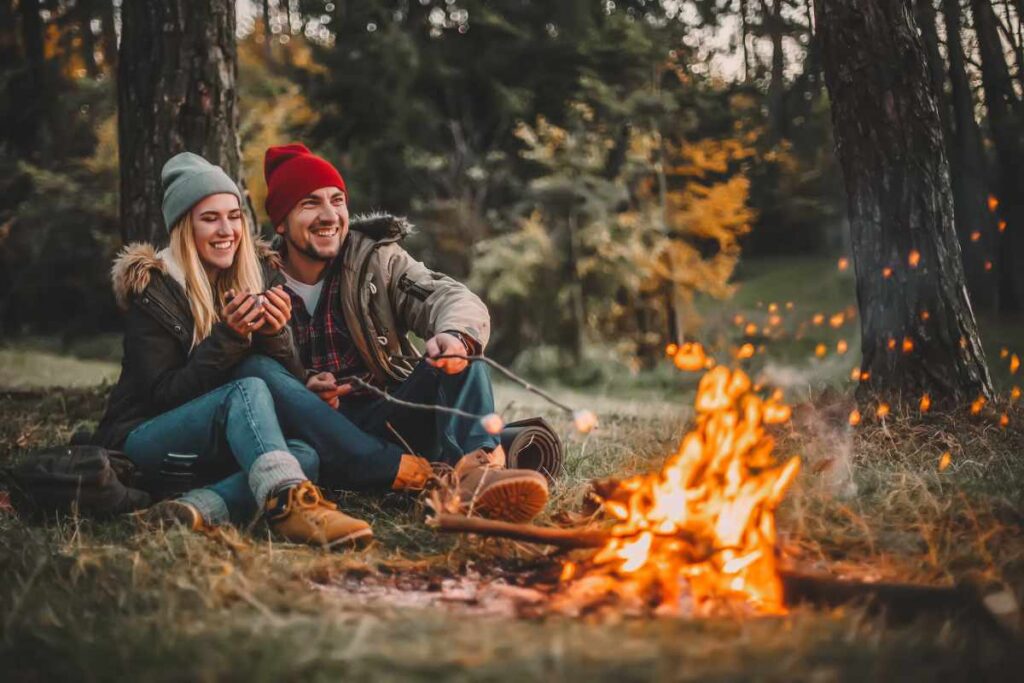 33. Fred Astaire Dance Studios -" Rochester
Take dance lessons at Fred Astaire Dance Studios and surprise your family members at the next wedding reception!
34. Giants Ridge Golf Course – Biwabik
Voted one of the best golf courses in the state of Minnesota, Giants Ridge Golf Course is perfect for a relaxing day outdoors, just bring lots of extra golf balls!
35. Beautiful Fall Foliage – Everywhere in Minnesota
Spend the day driving, hiking, or even canoeing through Minnesota's great outdoors while the leaves are changing. Check out the 20 Best Places To See Fall Colors in Minnesota for some inspiration.
36. Apple Picking – Everywhere in Minnesota
Check out our article on 12 of the Best Apple Orchards In Minnesota You Need To Visit This Fall for an afternoon of fall fun.
Winter Date Ideas
37. Red Wing Pottery and Stoneware – Red Wing
Take a pottery class and tour the history of MN pottery at Red Wing Pottery and Stoneware.
38. Hennepin Trust Theater – Minneapolis
Experience the hottest stage performances in Minnesota at Hennepin Trust Theater.
39. Vertical Endeavors – Minneapolis
Race each other up the climbing wall with a rock climbing adventure at Vertical Endeavors.
40. Green Acres Sledding – Lake Elmo
Voted as one of Minnesota's top 10 sledding hills, enjoy a thrilling winter day at Green Acres Sledding.
41. Snowshoeing – MN State Parks
Nothing spells out LOVE more than a winter chill in the air and the sound of snow beneath your feet. If you need some snowshoes for yourself and that special someone, you can buy snowshoes here.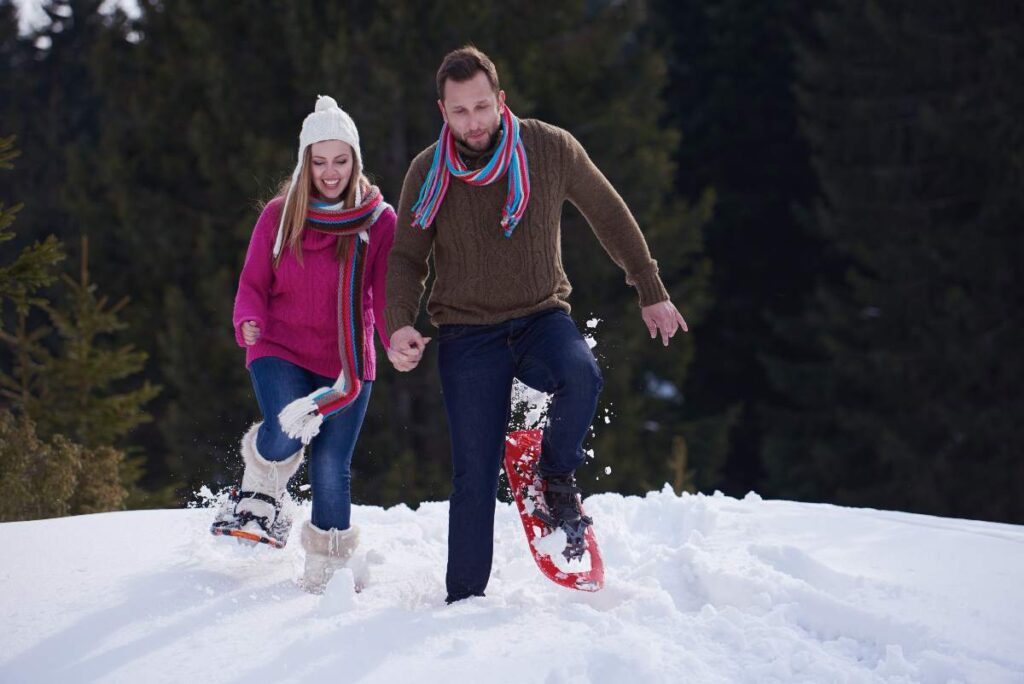 42. Splitrocks Entertainment Center – Wyoming
Bowling, video games, and volleyball are a few options to entertain yourselves at Splitrocks Entertainment Center.
43. Bill's Gun Shop And Range – Robbinsdale
While not for everyone, a little target practice at Bill's Gun Shop And Range can be the bullseye you both need!
44. Fired Up Studios – Minneapolis
Get really romantic and play with pottery clay at Fired Up Studios.
45. Hunt and Gather – Minneapolis
Go treasure hunting for stuff you didn't know you needed at Hunt and Gather.
46. Bentleyville Tour of the Lights – Duluth
The Bentleyville Tour of the Lights should definitely be on your MN bucket list! It claims to hold the title of "America's Largest Free Walk Through Lighting Display" offering the glow of over 5 million lights.
47. Bad Axe Throwing – St. Paul
Finally, there's a place to take out all your frustration by throwing axes, thankfully NOT AT EACH OTHER! An evening at Bad Axe Throwing will be an unforgettable date and tons of light-hearted fun!
Wrapping Up the Best Date Night Ideas in Minneapolis & More
Don't let a busy, repetitive lifestyle dull your relationship. With a creative imagination, a little planning, and our list of the best date night ideas, you have the opportunity to make each date night with your special someone unique and special.
If you're looking for great activities within a specific Minnesota town or city, be sure to look through our Things To Do page for a variety of fun things to discover throughout the state.
Also, check out our Places To Stay page if you're planning to stay overnight for your date night excursion. Here you will find a great variety of options, including the best lodges and cabins to visit, a variety of fabulous resorts, the best Minneapolis area hotels, beautiful Bed & Breakfasts throughout the state, as well as a list of the most unique and best Airbnbs in Minnesota.
Still looking for more fun adventures? Then checkout all the great things to do in the Twin Cities!
Ready for more Minnesota advice, info, and guides? Whether you're a local or a passerby, discover the best of Minnesota that our great state has to offer!
Pin This Post For Later!
We are continually updating this post to add more fun date night ideas to our #MNDateNight checklist – Happy Pinning 🙂