Northfield is a beautiful and vibrant college town in south-central Minnesota that is 30 minutes south of the Twin Cities area. Located in Rice and Dakota counties, the city of Northfield has many interesting attractions and a historic downtown district. It has a solid agricultural, commercial, and industrial base.

Locate along the banks of the beautiful Cannon River, this charming town offers something for everyone with 150 years of history, culture, art, and education. Northfield has been named as one of the 50 Most Beautiful Small Towns in America. Here are some attractions that make Northfield so appealing to so many.
18 Things To Do In Northfield MN
Jesse James Days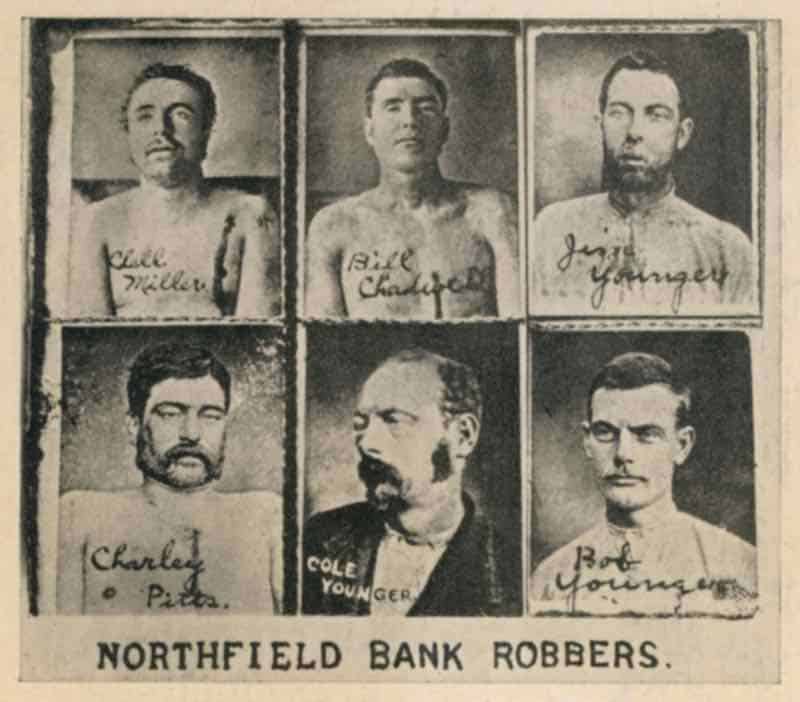 One of best things to do in Northfield is Northfield's most significant historical events is the downfall of Jesse James and the Younger gang. From 1868 till 1876, Jesse James rode with a group of earlier Confederate guerrillas known as the James-Younger Gang, with members the brothers Frank and Jesse James, and Bob, Jim, Cole, and John Younger.
In 1876, the James-Younger gang came to town to rob the First National Bank. But it didn't work out the way the Gang anticipated. The townspeople of Northfield protected themselves and their interests. You can get a tour of the original bank and hear the real story of what happened that day. On the weekend after Labor Day, celebrate the Defeat of Jesse James Days to witness the nationally recognized reenactment of the downfall of Jesse James.
Joryo-En Japanese Garden
Located on the campus of Carlton College, this Japanese garden is recognized as one of the best displays of its type outside of Japan. This garden is located behind Watson Hall on the campus of Carleton College and is currently rated the seventh-best garden of its type in the country.
Joryo-en has an authentic design with small and simple detail in the dry garden and water elements. The small pavilion is perfect for garden viewing. Tucked away behind some campus buildings, it has become a peaceful retreat to study or just getaway.
This authentic garden is free to the public and can be enjoyed while seeing the architecture of Carlton College, St. Olaf College, and downtown Northfield.
Craft Breweries
Another one of the great things to do in Northfield is visiting one of many craft breweries.
A craft brewery or microbrewery produces small amounts of beer and is usually independently owned. Their specific emphasis is on brewing techniques and new flavors. There are three craft breweries in Northfield.
Tanzenwald Brewing Company has a rustic taproom, where they celebrate the art of brewing, cooking, and playing music.
Imminent Brewing uses local ingredients to craft quality lagers and ales. Food is available from nearby restaurants and rotating food trucks and vendors. Live music is enjoyed in the evenings on their large outdoor patio or inside.
Chapel Brewing Company is located just a few minutes from Northfield on the banks of the Cannon River. They produce high-quality, small-batch beer in their taproom for growlers and in limited-release bottles.
Northfield is Music City, Minnesota
You can enjoy many musicians within walking distance of each other. There are many establishments in the town where musicians from across the region and country will be entertaining.
On Thursday, Friday, and Saturday nights, you can find musicians playing at the Contented Cow, J. Grundy Rueb 'N' Stein, Imminent Brewing, Tanzenwald Brewing Company, The Tavern Lounge, and Froggy Bottoms River Pub.
Along with the various concerts held at the Grand Event Center, Northfield is a great place for a music lover to visit.
Northfield Arts Guild
This has become a very special place in Northfield and a hub for art lovers and artists. They offer theater performances, classes, events, and more. Great for the entire family. Artists in Northfield are incredibly talented, and on Friday night exhibit openings, you can hear them speak about their work.
They have a gallery and gift shop with a wide range of art, from ceramics, glass to felt to prints; the gallery has much to offer. They support poets and provide readings from local writers.
Famous St. Olaf Holiday Concerts
You are fortunate if you are going to be in Northfield during the holiday season. The month of December has concerts that are broadcast nationally, with hundreds of students and five choirs from St. Olaf College performing in a number of holiday-themed events.
Winter Walk
If you are in town for the St. Olaf concert, enjoy the Northfield Chamber of Commerce annual Winter Walk. You can stroll along the downtown streets or enjoy a horse-drawn wagon ride while gazing at the storefront decorations. There is also storytelling, caroling, and luminaria displays.
Vintage Band Festival
During July, lovers of music will appreciate the exclusive yearly Vintage Band Festival. This four-day event consists of live concerts by drum and fife bands, brass bands, Bavarian bands, and other musicians. The performances are in the downtown area at Bridge Square.
Rice County Steam & Gas Engine, Inc. Show
Celebrate Northfield's agricultural heritage with the annual show held Memorial Day weekend. The festivities are held at the Dundas Showgrounds and include a tractor pull, flea market, consignment auction, and a swap meet. Food vendors are also present.
Not for Bikers Only
Whether on a bike or in your car, take the scenic route. Southern Minnesota offers bikers and weekend travelers the opportunity to take in gorgeous scenery and breathe in the fresh air. There are three suggested routes for a fun day that all begin and end in Northfield. Get fortified along the way at one of the area's terrific eating establishments. The Northfield Convention and Visitors Bureau can provide information on how you can take in the beauty of Northfield and the Minnesota countryside.
Goodsell Observatory
The Goodsell Observatory on the campus of Carleton College was constructed in 1887. At that time, it was the biggest observatory in Minnesota. The Goodsell Observatory and the one before it, a smaller observatory that opened in 1878, were mainly consulting timekeeping stations that brought prominence to Carleton College in the late 19th and early 20th centuries.
O. E. Rolvaag House
This historic craftsman-style bungalow was home to Ole Edvart Rolvaag, a Norwegian-born American novelist and professor at St. Olaf College in Northfield. The home's location is 311 Manitou Street and is where Professor Rolvaag wrote most of his works. His son, Karl, became the 31st governor of Minnesota in 1963.
Fireside Orchard and Gardens
For 45 years, Fireside Orchard and Gardens has grown 27 favorite Minnesota varieties of apples. Their grounds are enjoyable for the entire family. You can stroll through the rose gardens, enjoy watching the fish and wildlife in the pond, or sit, relax and watch the sun move across the sky from the gazebo. Or you can play yard games with the family on their south lawn. They offer apples, cider, pies, crisp, and caramels for sale, and they can also be found at the Minneapolis Farmers Market on weekends from mid-August through early November.
Waterford Bridge
This distinctive bridge is beautifully situated in Waterford Township over the Cannon River. It was built in 1909 and is one of Minnesota's oldest surviving bridges to use rigid not pinned connections. Also, it is the state's only known road bridge to have some fixed connections fastened using bolts and not rivets.
Gear ReSource Outfitters
The perfect place for a lover of the outdoors — they offer seasonal kayak and paddleboard rentals, guided snowshoeing excursions, snowshoe rentals, backpacking trips, wilderness survival classes, outdoor gear, and camping rentals, and more. Have an excellent outdoor experience any time during the year in Northfield.
Northfield Historical Society Museum
The museum cares for the historic First National Bank building that the James-Younger Gang tried to rob on September 7, 1876. The museum explains the story of the brave citizens who fought Jesse James and the Gang leading to their demise. A live reenactment of the bank robbery occurs on the streets the weekend after Labor Day every year. The museum offers tours of the bank daily from Memorial Day to Labor Day and Saturday tours April-May and September-November. The museum also explores a range of local historical topics that make Northfield a unique town.
All Saints Church — Episcopal
All Saints Episcopal Church in Northfield is a historic church listed on the National Register of Historic Places and is the oldest church in Northfield. The parish was founded in 1858, two years after John W. North founded Northfield in 1856. The congregation initially held services in the Northfield Lyceum building. In 1866, Reverend Soloman S. Burleson organized an effort to raise money for a new church building.
The architect is unknown, but it is believed that Bishop Henry Whipple may have contributed to the design because of his interest in architecture. The church is designed in a Gothic Revival style and has a wood frame with board and batten siding. They added a bell tower in 1869, and the building was expanded ten years later due to an influx of students from Carleton College.
Cowling Arboretum
Last but not least on our Things To Do In Northfield, MN, is visiting the Arboretum.
The arboretum consists of 800 acres of land adjacent to Carlton College, created by college president Donald J. Cowling along with Professor Harvey E. Stork in the 1920s. The grounds superintendent, D. Blake Stewart, and Professor Stork were responsible for the initial development of the arboretum, and their influences are still seen and felt in many places. They were remarkable managers of the land, and it's thought they were among the country's earliest restoration ecologists. Their planting of wildflowers and upland forest trees in the Stork Forest decades ago is coming to splendid maturity.
Northfield is considered a perfect town for college students or retirees craving an energetic community along with an active outdoor lifestyle. It is the ideal place to visit any time of year with lots to do and see. When in Minnesota, make sure to visit Northfield. You will be glad you did.
Wrapping Up The Best Things To Do In Northfield MN
We hope this article has helped you explore some of the best things to do in Northfield MN. If we missed something, or if you have any questions about what we've written here, please leave a comment below!
About the Author
Latest Posts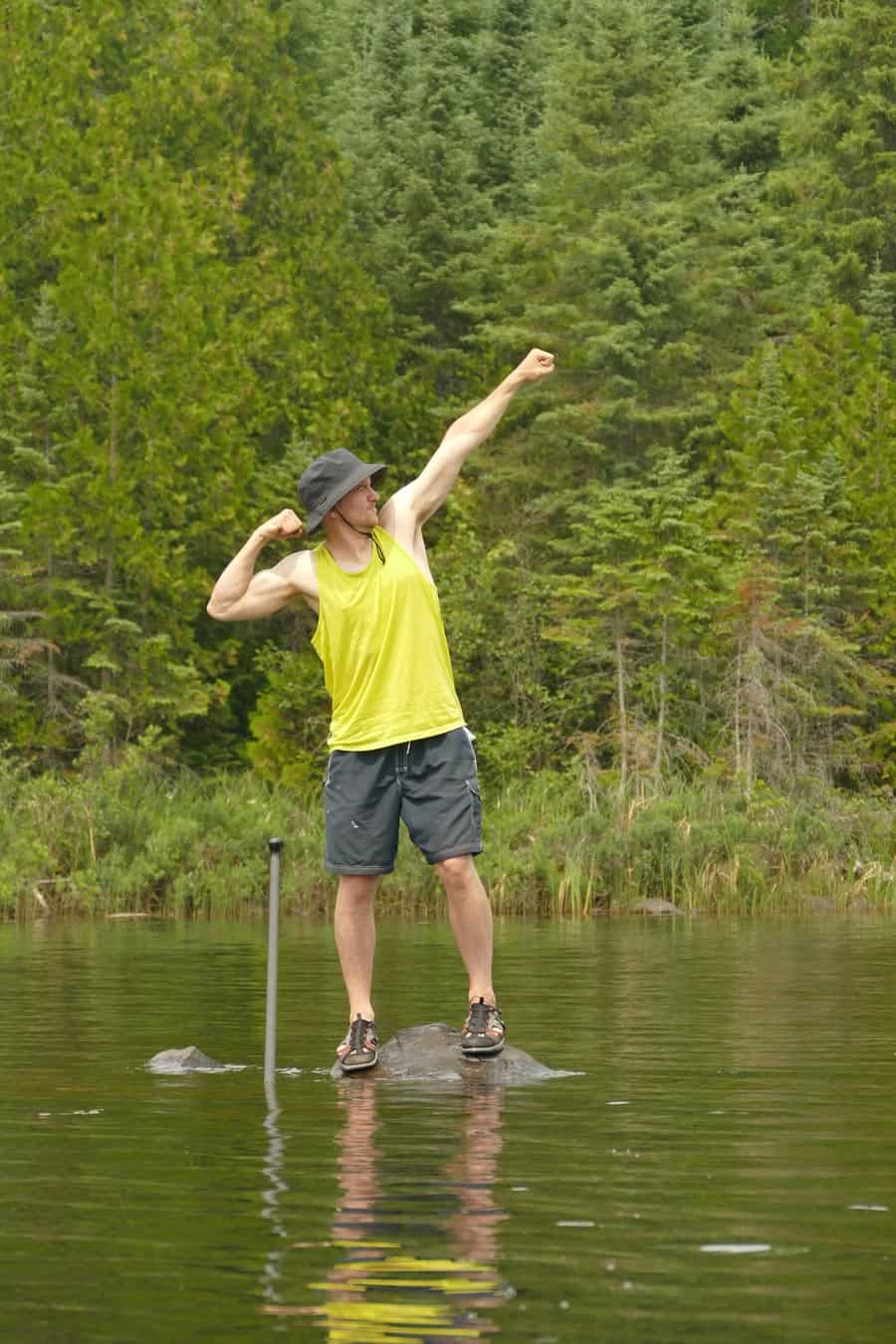 Born in Madelia, MN, to a now 5-generation Minnesota family, Ryan's MN roots go deep.
A painter by day, Ryan founded Life in Minnesota in 2013 with his wife Kelly to chronicle their musings on everything Minnesota. Ryan and Kelly are raising their 7 kiddos in Maple Grove, MN.
When he's not shuttling his kids around to hockey practice, you might find him in the shop working on his leatherwork. Undoubtedly, there will be a family trip to the Boundary Waters Canoe Area every summer, and of course weekends at Grandpa's cabin up north in the summer.