You'll find year-round things to do in Stillwater MN. The beautiful St. Croix River sweeps past the Minnesota town, into the river valley limestone bluffs. Once a logging town of factories and mills, the Stillwater of today has been ranked among the top ten "prettiest towns in America" by Forbes Magazine. Make a visit to Stillwater and you'll see it's so much more than just a pretty town. Stillwater is a happening place.
The History of Stillwater MN
Surrounded by forests with nearby lakes and by the St. Croix, the area attracted French trappers in the late 1600s. The British moved in a century later, trading for furs. In 1837, the US government signed a treaty with the indigenous tribes, allowing colonization of the area. Logging of the vast white pine forests began, and Stillwater became a lumber town.
In 1848, on the corner of Main Street and Myrtle, citizens held the first territorial convention and decided to go for statehood. Because of this, Stillwater is considered the Birthplace of Minnesota. Stillwater incorporated in 1854, making it older than even Minneapolis. Despite massive log jams that took months to clear, floods, and fires, the town prospered over the years. Lumber barons built grand mansions on the limestone bluffs in Stillwater in the mid-1800s. Many of those lovely, renovated old homes still grace the streets of the town.
Summertime Activities in Stillwater MN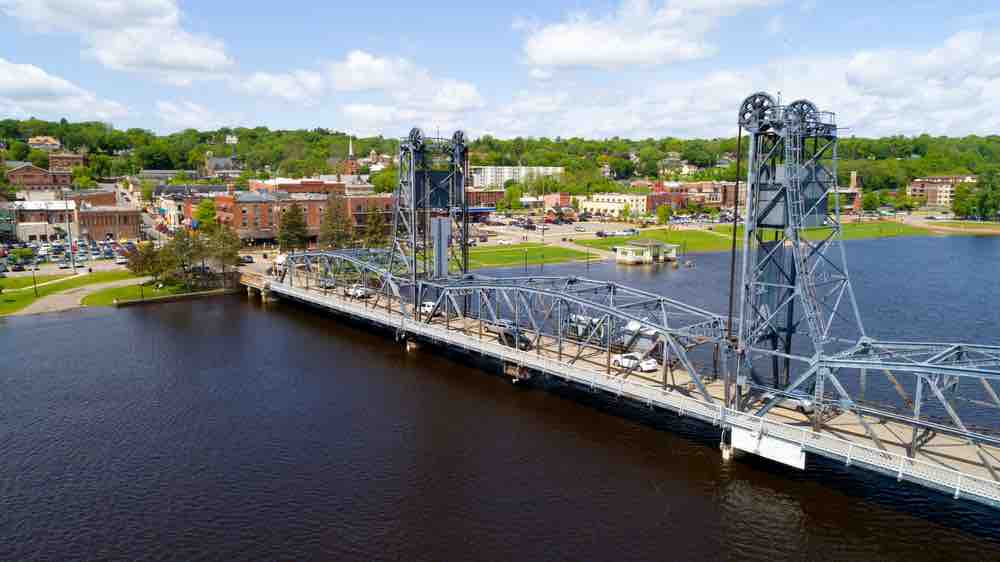 That depends on what time of year you want to go because Stillwater has activities for every season as well as activities that go on all year long.

Summer days are long and lazy on the river. At night you can hear the loons calling down on the river, an eerie laugh, or a high-pitched wailing that will give you shivers. The beauty of nature surrounds this river town.
The first among things to do in Stillwater MN is taking the Stillwater Trolley. This guided 45-minute tour will introduce the town, past old mansions, down Main Street, and stopping at points of interest. Entertaining and articulate guides will tell you Stillwater's history and about famous and infamous residents.
How about a kayak tour? Leaving the Trolley, head to the river and take a kayak for a 90-minute up-close and personal tour of the river. You'll see swallows nesting in a valley of limestone cliffs, carved by the river. Lovely, clean beaches line islands in the water. Your guides will show you a cave used as a lumber camp and take you to a logging boomsite. You won't want to miss visiting a rookery, where herons and egrets and cormorants raise their young.
If you're looking for a romantic moonlight cruise, you're in luck. What about a gondola? Perfect for a couple, plus the gondolier. The boat ride comes with extra amenities, like a picnic, or blankets for chilly nights on the water.
For more activity on the water, you can rent a canoe, kayak, or a stand-up paddleboard. There's no shortage of places to rent from, either in the state park or downtown Stillwater. Unlike the guided tours, you get out on the water on your power. Explore St. Croix River on your own, or head out of Stillwater for an adventure on another nearby river or lake.
For the best view of the St. Croix River Valley, nothing beats a hot air balloon ride. Take off early in the morning and float with the breeze high above the land. You start an unforgettable experience with a slice of fresh-baked apple pie. Then when you get back to the base, you're toasted with champagne in souvenir glasses. Is there anything better?
Horse-back riding will take you through the forests and meadows and along the bluffs for views of the river. Get close with nature from the back of a horse. Groups, families, or couples can reserve a trail riding experience for either one hour or two. A guide will review safety and basic horsemanship before heading out onto the trail. Participants do have to be able to mount and dismount a horse unassisted in order to participate.
There's something quintessential about a steamboat. Granted, cruises are always fun, whether you're on a lake, river, or the ocean. Every two-hour St. Croix voyage includes lunch or dinner as part of the ticket price. And some include live Dixieland jazz. Relax, dine, and watch the shore slip by. Or take an evening cruise and see the sunset over the forests, reflecting in the still river waters. Boats are available for private charter or public cruises seven days a week.
And then there's fishing. Have you ever battled a muskellunge or a walleye? The St. Croix is teeming with fish. Besides muskies and pike, there are bass, sunfish, sturgeon, gar, and catfish. No boat? No problem. You can fish from several places along the river, even in downtown Stillwater.
Fall Things to do in Stillwater MN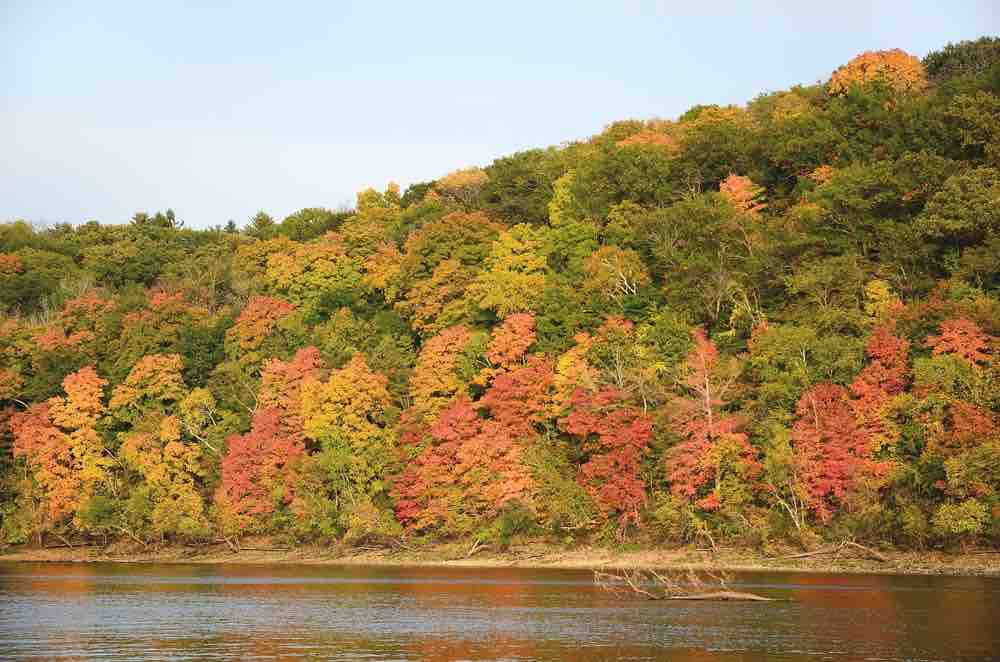 And that's not all. As the pumpkin spice latte returns to fall menus, there are still plenty of activities to fill an autumn trip to Stillwater MN. You won't want to miss the river valley hills as they come alive with vibrant colors. Be sure to add a hike through stunning flame-colored trees to your fall weekend plans. These are just a few things to get you started on planning a fall getaway to Stillwater. Just pack an extra sweater to enjoy those crisp autumn nights.
Best Town for Fall Colors
The turning of the leaves transforms the green woodland into a rainbowed landscape. In 2014, Travel & Leisure Magazine named Stillwater as third in the country on its list of "America's Best Towns for Fall Colors." In the woods around the town and on the streets stand maples, oaks, purple smoketrees, and aspens amongst dark-green Evergreens. Check the Minnesota Fall Color Finder to plan your journey through the hills of gold.
Stillwater offers autumn events at the beginning of October, right in downtown. The Fall Colors Fine Arts and Music Festival is held the first weekend in October, offering art, handcrafted items, and musical performances. Stillwater devotes the second weekend in October to the Harvest Fest and Giant Pumpkin Weigh-Off.
Take in the fall colors and crisp autumn air at high speeds on a bicycle. Diro Outdoors, located right downtown, offers hassle-free self-service bicycle rental. By using the associated app, riders reserve and pay for a bicycle rental all from their phone. It gives you the freedom to explore the city without the commitment of whole-day bicycle rental. Diro also provides snowshoe adventure kits for exploring the river valley in the case of an early snowfall.
Did you know the area surrounding Stillwater MN was home to apple orchards? Is there anything that screams "fall fun" louder than some apple picking pics posted to your Instagram? Absolutely not. You can partake in the fun at Aamodt's Apple Orchard. Besides apple picking, you can shop in their Vintage Apple Barn for baked goods, apple butter, and even apple salsa. They also make hard apple cider from their very own apples, right at the orchard.
Is any fall complete without a visit to a pumpkin patch? Right near Aamodt's Apple Orchard, you'll find Axdahl Farms with a pick-your-own pumpkin patch, kettle corn, and hot apple cider. Plus, there are farm animals in a petting zoo. Carve a few pumpkins to participate in the Harvest Festival, or just for decorating at home. Kids especially love the Stillwater Pumpkin Drop when a giant pumpkin's dropped into a kiddie pool during the Harvest Festivals.
Winter Activities in Stillwater MN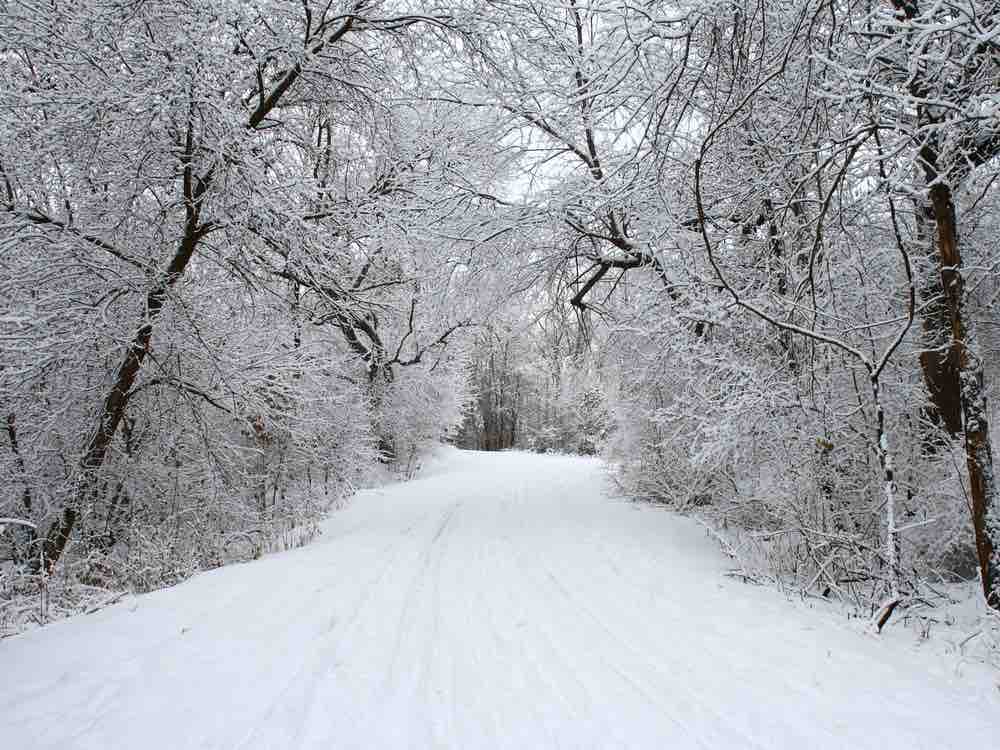 We won't sugarcoat the facts; in the winter, Stillwater averages 42 inches of snowfall. But all that snowfall turns this scenic small town into a winter wonderland. Spend a weekend checking out one of the many cozy bed and breakfasts, lodges, or hotels. Not least of which is the historic Lowell Inn. While there's plenty inside to keep you busy, don't be afraid to step into the cold for adventure. Winter offers some exciting things to do in Stillwater MN.
Get a behind the scenes tour of the best restaurants and specialty shops in Stillwater. During the trip, you'll spend three hours sampling gourmet ingredients, local microbrews, and hand-made desserts. It's a perfect balance of experiencing Minnesota winter while ducking into warm shops and restaurants for a reprieve from the cold.
Downtown Stillwater is full of boutiques and antique shops interspersed with coffee shops, breweries, and restaurants. It's an antiquer's paradise. Spend the afternoon shopping, snacking, and discovering local treasures.
There are few better ways to past the time during the winter than cooking. Why not spend an afternoon in historic downtown Stillwater learning tricks and tips from professional chefs? Cooks of Crocus Hill offers all kinds of cooking classes, from baking and confectionary to seasonal and healthy.
Spend the day exploring 13 lifts across 300 acres on greens, blues, and black runs. There's also a bunny hill and ski school with five levels of classes. The resorts a short 35-minute drive from Stillwater and offers equipment rental and a ski school for both ski and snowboard basics.
Just 30 minutes from Stillwater, Trollhaugen offers year-round adventures, including a zipline in the summer. In the winter, the outdoor recreation area has 24 runs with four separate terrain parks. A professional teaching staff helps beginners get comfortable on the slopes at the ski school.
Head 45-minutes north of Stillwater for the unique experience of night skiing at Wild Mountain. There's something for everyone in the family, from terrain parks to double black diamond trails to tubing for letting off steam at the end of a day of skiing. Kids can get comfortable on the slopes at the Wild Cat Club and winter snow playground.
Rent cross country skis and explore 15 miles of trails at the Lake Elmo Park Reserve. Three of the trails are illuminated, with lights turning on at dusk each evening. It's a perfect place to combine winter sports with stargazing.
No winter's complete without sledding and snow tubing. At Green Acres, they provide tubes and a rope pull for getting back to the top of the hill. The chalet offers concessions and a place to warm up with a hot chocolate.
Springtime Fun in Stillwater MN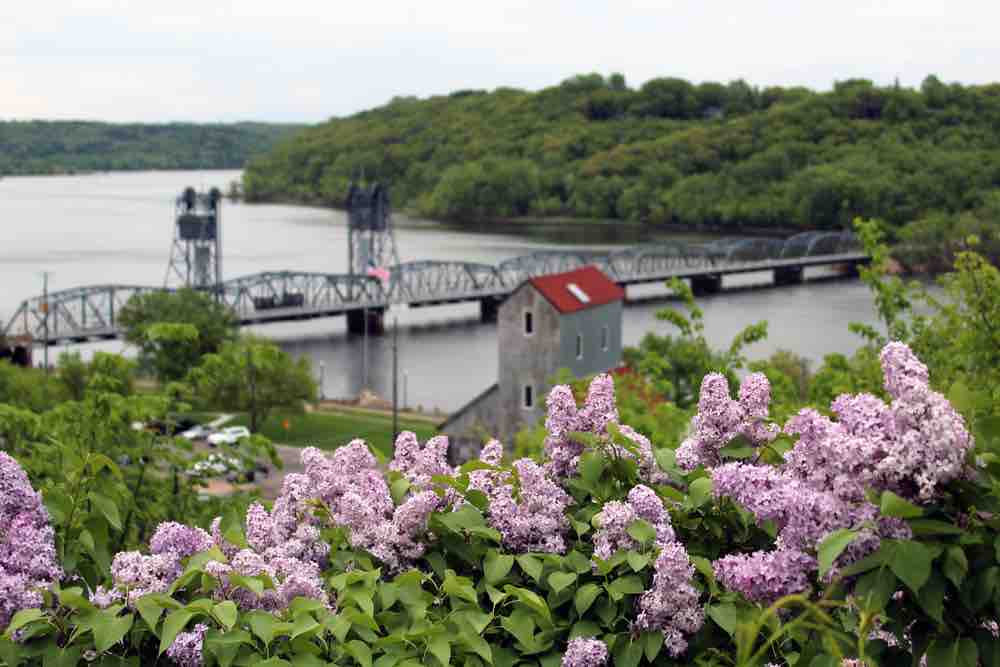 After the snow melts and April showers subside, Stillwater blossoms with rhododendrons, flowering plums, pear trees, and dogwood. Brilliant gardens bloom with violets, crocuses, daffodils, and tulips as they pop up from the dark earth. In the forests, wildflowers spring up between greening trees. Spring's the perfect season for horse-back rides and hikes through the woods.
Spring is also the time to get on the water: fishing, canoeing, or relaxing on a steamboat cruise. The hot air balloons fly all year long, and you can put away the snowshoes and get on a bicycle.
Stillwater Walking Tours
There are three historic walking tours throughout Stillwater, in Downtown, South Hill, and the Cultural Landscape Distance. Wear comfortable shoes, and pick up the tour brochures at Stillwater City Hall. They're self-guided with downloadable videos to tell you the history and cultural significance of each stop.
Okay, maybe feats of engineering aren't your thing on vacation. We're right there with you. But this bridge connects a 4.7 mile Loop Trail around St. Croix and Stillwater. It has gorgeous views of the river and limestone bluffs, plus a nearby beer garden and restaurants. It's a great place for an afternoon walk, or to take your rented bicycle.
Hear about the paranormal experiences of residents of Stillwater MN in a two-hour ghost tour through Downtown Stillwater. The tour guides are always up to date on recent spooky investigations, so there's always a new story to hear and the tours are changing all the time.
Perhaps the cutest park in all of Minnesota, it's designated for visitors 7 years and younger. Beginning in April of every year, children's programs take place in the park, making it a must-see for families visiting Stillwater.
Take a three-mile walk around Downtown Stillwater and attempt all five of the historic staircases. The town was built on a hill, and the historic stairs connect upper sidewalks with the main street. Local use them for fitness challenges, but it's fun to spend an afternoon summiting all five staircases before treating yourself to dinner Downtown.
Enjoy Year Round Things to Do in Stillwater MN
Whatever the season, Stillwater is a beautiful spot for a romantic weekend, nature getaway, or weekend of shopping. With world-class dining, riverboat tours, and year-round festivals, this lovely little town on the St. Croix River is a must-visit in Minnesota. Just don't forget your camera!