Looking for some fun things to do in Waconia, Minnesota?
The wonderful city of Waconia is located in Carver County, Minnesota. Situated in the center of the state, Waconia attracts visitors year-round for their fishing on beautiful Lake Waconia. But if being on the water isn't your thing, here are some other fun things to do in Waconia.
Our Picks For 14 Fun Things To Do In Waconia, MN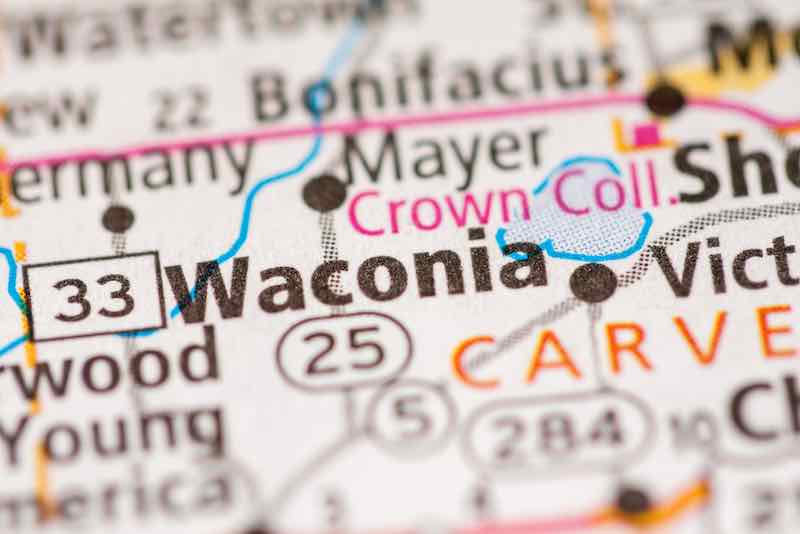 Carlson's Lovable Llamas
First on our list of fun things to do in Waconia is to visit Carlson's Lovable Llamas.
You will be smiling when you lead a llama, hug a llama, or yoga with a llama! Visit Carlson's Lovable Llamas at their farm. Or join a llama summer camp, enroll in the adopt-a-llama program, or how about a birthday party with llamas? Not only can they bring llamas to a special event or school, but they also offer llama therapy visits. This is something fun the entire family will enjoy, particularly the kids.
Waconia Brewing Company
They are proud of their well-crafted beers, never compromising flavor or quality to save on ingredients. These beers are always on tap and in growlers in the taproom and area liquor stores, restaurants, and bars. Every day they have a different special or event happening. Waconia Brewing Company has received awards nationally and internationally for its terrific beers.
Taproom hours:
Monday through Thursday 2-9 pm
Friday 2-10 pm
Saturday 11 am-10 pm
Sunday 11 am-9 pm
If you love beer, be sure and stop in to try one of their award-winning brews!
Island View Golf Club
This magnificent golf club is a great place to golf and the perfect setting for a group event of any size. The clubhouse has a pro-shop fully stocked with the latest apparel and equipment, men's and women's locker facilities, and casual dining at Vandy's Grill. Island View has a full-length driving range, as well as putting and chipping practice areas. Come for a round of golf, then stick around for a great meal at Vandy's.
Schroeders Guiding Service
Do you love to fish? How about going fishing with someone who knows where the fish are and how to catch them? Schroeder's Guiding Service offers fishing for muskies, northern pike, walleye, bass, and panfish on Lake Waconia. Results are guaranteed!
Schram Vineyards Winery and Brewery
For a relaxing break from all of these fun things to do in Waconia, visit Schram Vineyards.
Schram Vineyards is a full production working farm winery and tasting room. They are dedicated to creating memorable experiences for their guests with award-winning wine and beer, excellent service, and commitment to unique offerings. Stop in their rustic-chic tasting room, and enjoy an appetizer with a great glass of wine or beer.
Aspire Artisan Studio and Folk School
The mission of the Aspire Artisan Studio and Folk School is to enrich the community by providing educational opportunities that encourage students to develop their artistic abilities and unique talents.
Their team of passionate artisans specialize in teaching traditional, authentic hand-art. From block printing to blacksmithing, from textile weaving to timber framing, the instructors implement the highest standard of quality workmanship in the art community.
Students can discover traditional skills and arts by joining in hands-on workshops and classes. They teach and inspire the more adventurous do-it-yourselfers, life-long learners, creative dabblers, and those with a love of hand-arts.
All Seasons Wild Bird Store
In this store, you will find the best bird feeding products available. Items such as bird feeders and pole systems, exclusive seed mixes that will satisfy the needs of birding beginners and the experts, too. With over 20 different seeds or seed mixes to choose from, you will find something your birds will love.
If you love birds and love to feed them, stop in this store to purchase seeds, books, birdhouses, or any supply you need for your feathered friends.
Emagine Theater
How about taking in a movie while in Waconia? You wonder why you should choose Emagine when there are plenty of options for watching a movie. Their goal is to provide a different entertainment experience for each guest. Here is some information about the food they offer.
Popcorn
A favorite of movie-goers everywhere, popcorn is made in a number of ways to satisfy every taste. They have yummy caramel corn, house-made cheddar corn, OlivEpop, or the classic favorite movie-style popcorn.
Pizza and Other Food
When popcorn isn't enough, their enhanced concession menu features things other theaters do not offer. Pizza, chicken tenders, quesadillas, pretzel bites, hot dogs, French fries, and more!
Candy
Emagine has a wide variety of candy and snacks from which to choose. Candies like M&Ms, Reese's Pieces, Raisinets, Sour Patch Kids, Milk Duds, and much more.
Craft Beer
Do you recall the last time you had a beer in a movie theater? Visit the "E-Bar" before you are seated and support the local breweries with a beer from regional companies like Shorts, Atwater, Bell's, Founders, & more.
Cocktails & Wine
Order your favorite classic mixed drink, one of their innovative recipes, or give one of their rotating monthly specials a try. They also offer a wide range of red and white wines for even the pickiest of wine connoisseurs.
Coke Freestyle
Emagine offers many unique drink options with Coke Freestyle.
Carver County Historical Society
Another of our fun things to do in Waconia is to visit the Carver County Historical Society.
The Carver County Historical Society has five local history galleries and a gallery that honors veterans. The local history galleries tell the story of the county's heritage. They have objects on display that help to tell the stories. Scavenger hunts are available for kids of all ages visiting the museum.
The National Register of Historic Places is an official list of places worthy of preservation. The 1966 National Historic Preservation Act is a national program that identifies, evaluates, and protects America's historic resources. Currently, there are 172 National Register properties in Carver County.
Restaurants
One thing that Waconia has is an abundance of terrific eating establishments. Here are just a few of them. A side note — this writer has been to all of them, and they would not be listed here if they were not good!
Hoppers
Hoppers has a different special Monday through Thursday night.
Monday — $5 burger night
Tuesday — $2 tacos
Wednesday — Free Bingo 7 pm
Thursday — $5.99 per pound — wings
Every weekday they have a different lunch special.
From Pull-Tabs, Darts, and Pool, they can entertain you and your friends whenever you feel the need to get away from your busy day-to-day life. If it's the weekend, stop by and enjoy some live entertainment — you will be glad you did!
D'Vincis
Since 1986, D'Vincis in Waconia has been serving the community delicious Italian food. They have great pizza, a variety of pasta dishes, salads, and breads. The food is great, but the ambiance is a little lacking. The excellent food more than makes up for it though.
Iron Tap
Iron Tap offers over 35 craft beers on tap, along with craft cocktails, and craft food — and can be enjoyed on the seasonal rooftop or patio.
The Lounge which is attached to Iron Tap is a wonderful place to meet family and friends. Meet them for appetizers, dinner, lunch, craft beer, or hand-crafted cocktails.
They have an extensive menu, featuring:
Appetizers
Burgers
Entrees
Flatbreads
Pastas
Salads
Sandwiches
Soups
$10 Burger Night
On Tuesdays, enjoy your favorite craft burger with a side, drink, or dessert for just $10 every Tuesday — except on taco night.
Taco night is the first Tuesday of each month. They offer beef or chicken, then a different taco each month of pork, fish, or brisket.
Garage Bowling and Bar
They have raised the standard for sports bar cuisine. Their scratch kitchen uses fresh, locally sourced ingredients and products in their carefully crafted menu.
They are a family-owned sports bar and bowling alley, offering a good time for everyone. After-work happy hour and Bloody Marys on the weekend, to live music and fun nights out with family and friends, you'll find it all at the Garage.
Want to enjoy the big game? Bring the whole gang in for an ultimate experience at the Garage, voted the Best Sports Bar in the county of Carver with large-screen TVs and projectors all around, enabling you to see every play with ease. If you are looking for a fun group activity or date night, the Garage was voted Best Bowling Alley in the county with its six-lane bowling alley. If you're hungry while bowling, order a Garage Pizza, wings, or any other delectable house-made item on the menu.
Good food. Good times. Good people. Try it; you'll love it!
Lola's Lakehouse
Lola's Lakehouse is one of the few eateries in the area to be located on lakefront property — and what a view! A beautiful lakeside restaurant on the shores of Lake Waconia is the perfect place to dock a boat during the summer and enjoy a meal in the restaurant or on the open-air deck overlooking the fabulous lake.
They have something to please everyone on the menu. Burgers, tender steaks, and fresh-fired pizzas, along with a fabulous array of fresh seafood, including a bar serving oysters on the half-shell.
As this writer can attest, the food and panoramic view are unbeatable. But don't take my word for it! The next time you want a memorable dining experience, have dinner at Lola's — you will be glad you did!
Wrapping Up 14 Things To Do in Waconia, MN
Check Out These Other Minnesota Cities:
Waconia is a beautiful little town, made even more lovely because of the lake. Pay Waconia a visit — it's worth it. What did you think of our picks for things to do in Waconia? Did we miss something? Leave a comment below and let us know.
About the Author
Latest Posts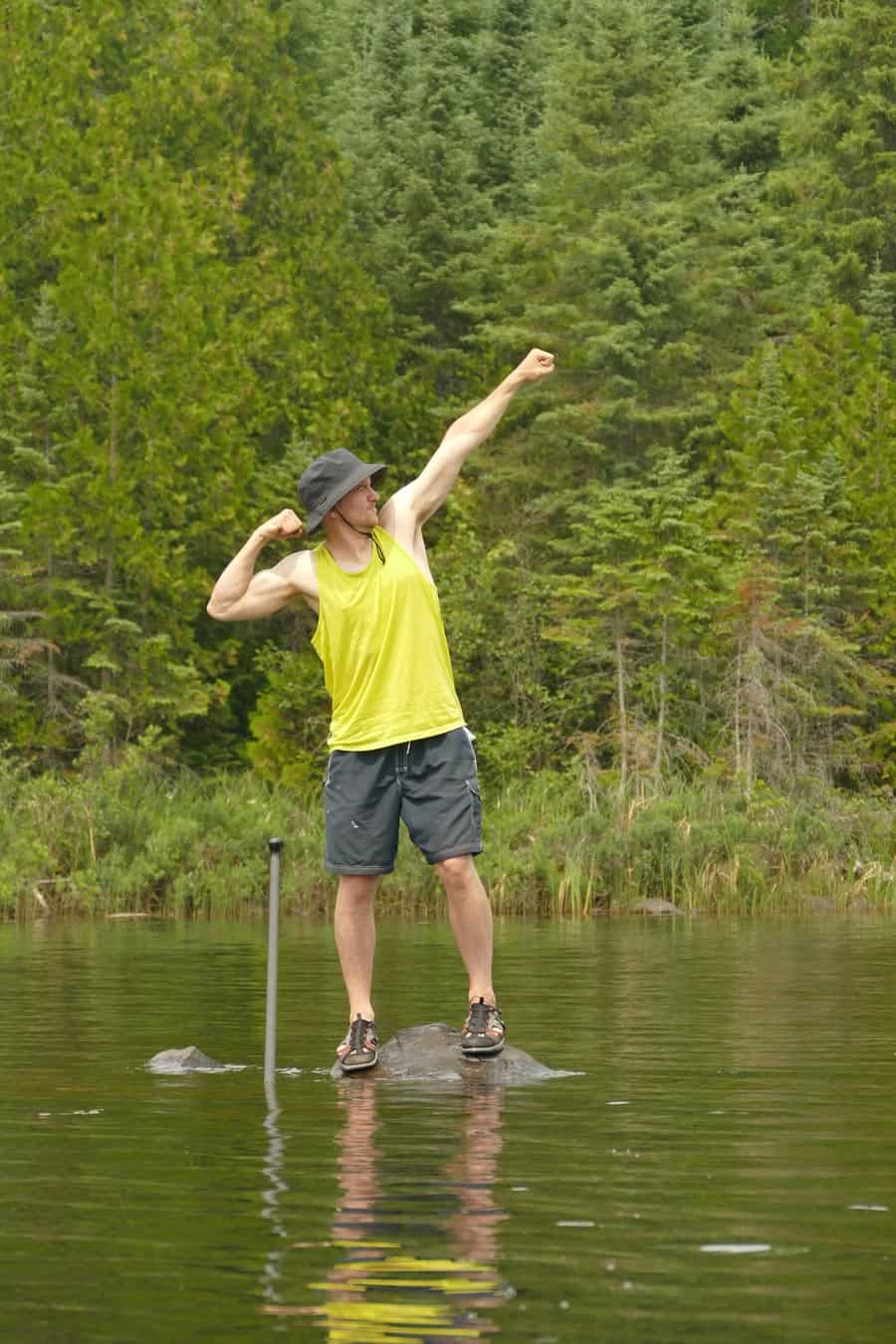 Born in Madelia, MN, to a now 5-generation Minnesota family, Ryan's MN roots go deep.
A painter by day, Ryan founded Life in Minnesota in 2013 with his wife Kelly to chronicle their musings on everything Minnesota. Ryan and Kelly are raising their 7 kiddos in Maple Grove, MN.
When he's not shuttling his kids around to hockey practice, you might find him in the shop working on his leatherwork. Undoubtedly, there will be a family trip to the Boundary Waters Canoe Area every summer, and of course weekends at Grandpa's cabin up north in the summer.