When was the last time you got to really get away from it all and enjoy some quality time fishing? Fishing can be one of the most relaxing and rewarding hobbies for outdoorsmen. And the best fishing resorts in Minnesota can open up a whole new world of angling experiences for you, your family, and your friends.
The best fishing experiences are the ones where you and the people you fish with get to create new and exciting memories. Whether you're looking to tackle lake monsters or the family is going to be reeling in bluegill, there's a fishing experience for you at a resort in Minnesota just waiting to be had.
We've cast a wide net searching for the best fishing resorts in Minnesota, and we're reeling in the 12 best here.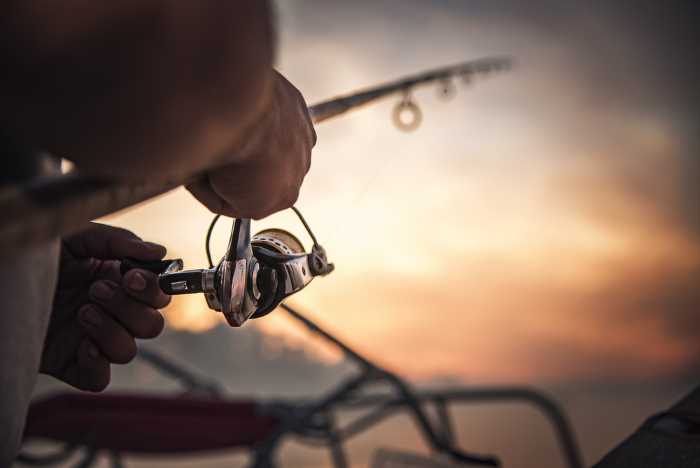 What is your ideal fishing experience? Because however you would answer that question, Sportsman's Lodge is going to be able to provide you with that experience. The Sportsman's Lodge, in Baudette, is the fisherman's fishing resort, and if asked, many may tell you it is one of the best fishing resorts in Minnesota.
Whether you want to have a relaxing fishing experience where you spend your time letting your mind wander as you leisurely cast your line, or you are a fisherman on the hunt for a record-breaking walleye, this resort is going to provide you with everything you need to live out your fishing dreams.
Sportsman's Lodge isn't just a single location, but is actually three separate resorts. Each of these resorts has its own unique focus and features. One thing they all have in common, though, is outstanding fishing, guided fishing, and chartered fishing experiences, along with world-class dining. There's a reason that fishermen come from all over the world to visit the Sportsman's Lodge.
Best of all, this resort is open all year long, so you can also fulfill all of your ice-fishing needs at Sportsman's Lodge. At this resort, fishermen can expect to bring in Walleye, Muskie, Sauger, Lake Sturgeon, Northern Pike, Perch, Crappie, and Rock Bass to name a few. You won't be disappointed with your fishing experience when you stay here.
The Silver Rapids Lodge, in Ely, has everything that the fishermen would need. Located in the heart of the Superior National Forest, and at the edge of the Boundary Waters, you'll be able to find a wide range of fish species as well as different fishing styles supported by this resort.
Whether you want to cast lakeside, or your goal is to get on a boat and explore just what these freshwaters can offer, you'll find your next legendary catch here, and it will make for one amazing fish tale.
This resort also features plenty of fun and activities for the family. Silver Rapids offers a private beach, playground, sauna, game room, and full bar and lounge. There is a little something for every member of the family.
You can't lose when you've got a fishing resort that offers a little something for everybody—even if fishing isn't their thing. And after you stay here, you'll agree it is one of the best fishing resorts in Minnesota.
Another amazing fishing resort in Minnesota is also found in Ely. Moose Track Adventures Resort takes a different approach to the pace of fishing. While you'll be able to enjoy the peace and calm of waiting for your next catch, Moose Track Adventures Resort lives up to its name.
What makes a resort one of the best fishing resorts in Minnesota? It all comes down to how this resort can help you, and your family, create amazing memories while you reel in your next big catch! This Resort offers guided fishing experiences as well as a fully equipped outfitter for the Boundary Waters.
Moose Track is ideal for fishermen, their friends, and their families who are looking for something a little bit more exciting and a little bit more rugged. They offer guided overnight boundary waters wilderness canoe trips, guided day fishing trips, and offer onsite professional fishing advice. For more family fun, the resort offers free paddle boats, 2 swim docks, bird watching and start gazing, and Northern Lights viewing.
If you want to try your hand fishing and some really challenging conditions, Moose Tracks Adventure Resort has the resources to support everyone from seasoned adventurer fisherman all the way to beginners.
Sometimes you just want to focus on the fishing, and The Pines Resort in Deer River allows you to do just that. The resort boasts that it offers the best walleye fishing on the lake, and offers fishing options year round, from ice fishing in the winter to guided fishing tours in the warmer months.
This resort offers different stay options, from cabins to RV waterfront camping sites. The Pines also offers a five bedroom group cabin for you and your fishing buddies' next big fishing adventure. There are also activities and amenities for the family, with swimming dock, playground, and a lodge full of delicious treats for sale, along with air hockey, foosball, and BINGO. They also offer seasonal hunting opportunities for people looking to get out there and enjoy other types of outdoor sports.
Whether you want to follow the weed lines, or enjoy deep water fishing looking for musky, The Pines has everything you need. We think you'll agree that The Pines Resort and Campground is one of the best fishing resorts in Minnesota.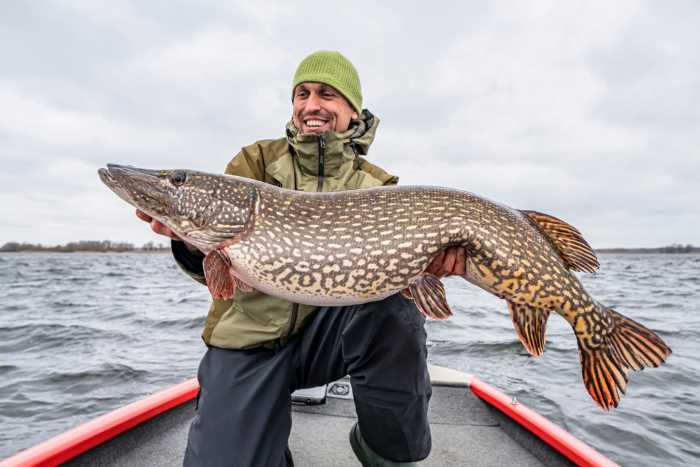 Want to know one of the best kept secrets that the fishing pros all rely on? When you head out on a new lake for the first time, there is wisdom in using a seasoned fishing guide.
The fishing guides at White Eagle Resort, in Cooks, are renowned for their expertise and friendliness. They can help you become a master fisherman at Lake Vermillion whether you're a lifetime angler or just picking up the hobby. This is one of the best fishing resorts in Minnesota for people looking to have a guided fishing experience.
The resort also offers tons of fun for the family, including boat rentals, skiing, nature trails, a beach, game room, and more. There is even a 3 acre private island a half-mile from shore that you can rent for a week with two cabins and three boat docks, if you are really looking to get away from it all.
Big Rock Resort, in Walker, MN, is your classic fishing vacation. This Resort offers an ideal experience for families looking to get out on the lake and enjoy fishing together.
The website for Big Rock Resort has a regularly updated report on their fishing conditions and local regulations. If you're worried about getting caught up in the fine details of what fish you can keep and how many you can bring in, Big Rock Resort has you covered.
Big Rock Resort also offers unbeatable local fishing guides. These guides can help you real in a killer catch as well as get up to speed on the best tips and tricks for fishing at Big Rock Resort. The resort also offers a free fish cleaning and packing service, so you don't have to worry about having to clean and pack all the fish you're going to take home.
Big Rock also offers tons of options for family fun, including a heated pool, spa, playground, and tennis and basketball courts. This means you can enjoy your time out on the water catching walleye or Northern Pike, then unwind with some family fun afterwards.
One of the challenges of finally getting the time to take that big fishing vacation is that you need to balance your desire to fish all day long with your family's own interests. And any good fishing resort in Minnesota knows and understands this.
Bluefin Bay on Lake Superior in Tofte offers unbeatable fishing in Minnesota, with boat rentals, as well as local shops that can provide you with all the gear you need to go after different species of fish.
This resort allows you the ability to fish till your heart's content, while the family enjoys its own relaxation. While you're busy reeling in dinner, they can enjoy biking, yoga, and other rustic activities at this resort.
Bluefin Bay is also situated in a scenic local area. If you're here in the fall, you can enjoy watching the leaves turn vibrant shades of orange and visit plenty of quaint local shops while you're out there. There's really no bad time of year to visit Bluefin Bay.
Sometimes the best vacations are made with the simplest experiences. Heath's Resort, in Pine River, offers all of the amenities that you would expect from one of the best fishing resorts in Minnesota. However, Heath's Resort has made the experience simple and relaxing. Whether you're coming to this resort with family or friends, you're going to finally get that chance to get away from it all.
Heath's Resort has all of the essentials. Your family will get to enjoy some of the many family-friendly amenities, like the beach, biking, nature walks, and more, while you can enjoy boat rentals and fishing on the lake. There are even opportunities for lakeside fishing for the junior fisherman in your family.
Heath's Resort is also centrally located in the region which means that you can take a break from fishing for the day and go on an adventure exploring the surrounding area, or spend time with the family onsite playing games or roasting marshmallows over a bonfire.
You don't have to travel out west to enjoy some of the nation's best fly-fishing. Larsmont Cottages on Lake Superior in Two Harbours offers guided fly-fishing experiences that can have you trying your hand at one of the most exciting and action-packed types of fishing. This unique fishing experience makes Larsmont one of the best fishing resorts in Minnesota.
You'll get to enjoy this style with the help of an experienced guide who's been fishing these waters for years. Best of all, the whole family can join you on these experiences. The resort based its claim to fame around these guided experiences. But don't worry, they also offer a variety of other types of fishing if fly-fishing isn't quite your style.
When it comes time to take a break from reeling in all those big catches, you can enjoy guided nature hikes, scenic tours with an expert ecologist, and a host of other amenities.
Larsmont Cottages on Lake Superior is the kind of fishing experience that the family is going to be talking about for years to come. You'll quickly find that like many people, Larsmont Cottages on Lake Superior becomes a yearly family trip.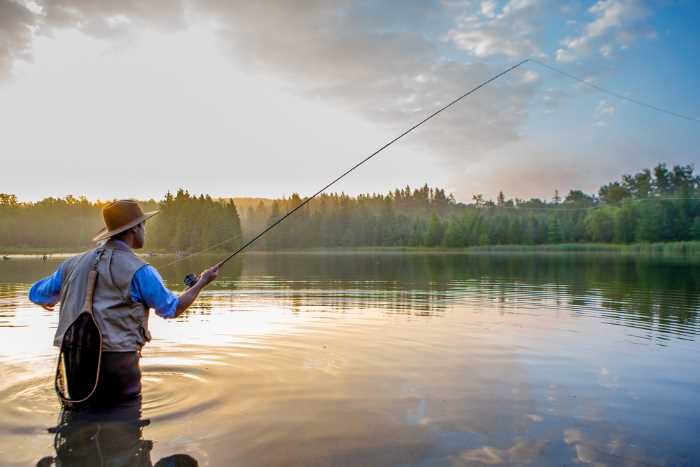 Fishing is full of legends and tall tales. We've all heard, and most of us have told, tall tales of fish beyond belief. Black Pine Beach Resort in Pequot Lakes is a place of myth and legend that is the perfect location for you to reel in that fish you'll be talking about for years to come.
This resort features experienced fishing guides that can help you master the local waters. Or, if you prefer, just cast off from the docks for some quick and easy fishing satisfaction.
When you're not reeling in dinner, you can enjoy a scenic garden and a relaxing beachside resort. Rumor has it that this resort is also the home of a legendary elf. Not many fishing resorts in Minnesota can boast having an elf. You can learn all about the interesting and fantastic history of the Black Pine Beach Resort during their story sessions or by talking with any of their staff.
Lake Vermilion is one of the most beautiful natural environments in the entire state of Minnesota. Ludlow's Island Resort, in Cooks, is situated on Lake Vermilion and offers you the chance to fish these exciting waters. And if you're thinking this name sounds familiar, it's probably because you've seen Ludlow's on our Best Lake Resorts list as well.
This resort comes with all the rentals you'll need to get out there and reel in the catch of a lifetime. Whether you need a boat or fishing equipment, you can find everything you need in Ludlow's Island Resort.
And like many of the other fishing resorts in Minnesota, you'll find fun for the whole family, from zip lining to waterslides, hydro-bikes, and paddleboats. Ludlow's also has kid-sized fishing poles for all the little anglers in your family.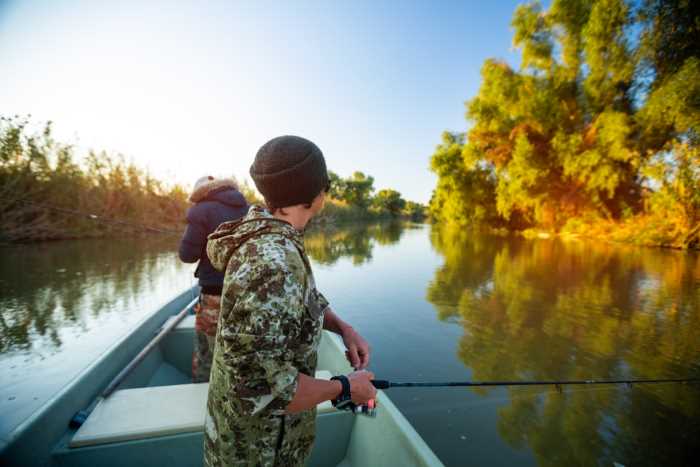 Conclusion
How Does Your Next Fish Story Start? Are you looking to take the family out on a vacation where you all can relax and reel in some fun catches, or are you looking to travel with your crew of die-hard fisherman to reel in a legendary walleye, or go ice fishing in the winter?
No matter where your tastes lie on the range of fishing experience in Minnesota, there is a resort where you can make your dreams come true. Our list of the best fishing resorts in Minnesota is sure to have a location where you can reel in the catch of a lifetime.
Let us know which resort you can't wait to visit. Or, if you've fished at one of the resorts listed, tell us about your experience in the comments, and don't forget to tell us how big your catch was.