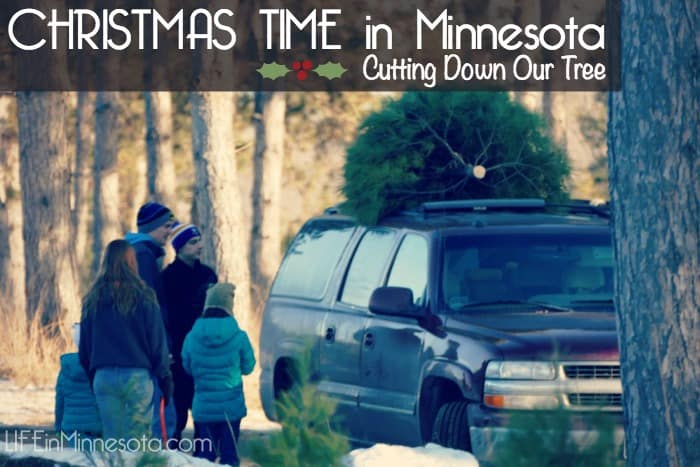 It's Christmas Tree Time!
As a small child, I would visit a local tree lot every year with my parents to pick out our Christmas evergreen. Most of those years my Mom was the one who actually would choose our yearly Christmas tree. She really loved the white flocked fir trees. There was this one time when I recall her having a girlfriend who's family purchased a black flocked tree with gold glitter decorating the needles of the tree! No joke. My husband, Ryan, grew up with setting up a fake Christmas tree with his family. Once we were married I thought it could be a fun family event to physically cut a tree down on our own. The idea was inspired by the famous movie National Lampoon's Christmas Vacation. Although, the Griswold family ended up having a mess of holiday I wasn't too concerned with the outcome for my family.
Merry Christmas From All Of Us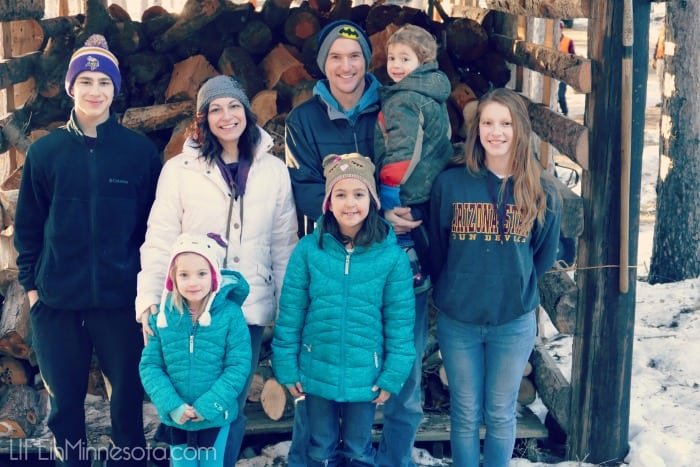 You might be new to our site, so I want to welcome you and introduce the whole gang to you. From the back row left is Keegan, Kelly (me), Ryan and Isaiah. Front row left Ruthie, Jadis and Mikaela. We are the faces behind LifeinMinnesota.com and we are all happy you are here.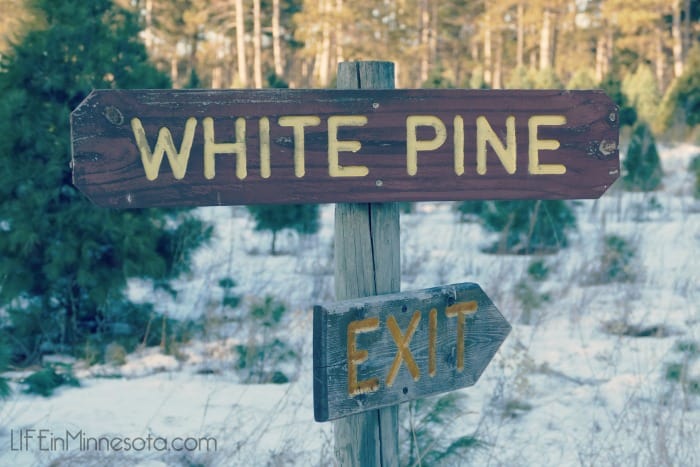 For the past few years my family and I have been cutting down our own Christmas tree at Hansen Tree Farm, in Ramsey. It's now a tradition that we all have enjoyed and I am sure we will continue cutting down our trees from here on out. It all starts with being handed a saw and a map at the entrance gate. Then we venture off to find the perfect Christmas tree as a family.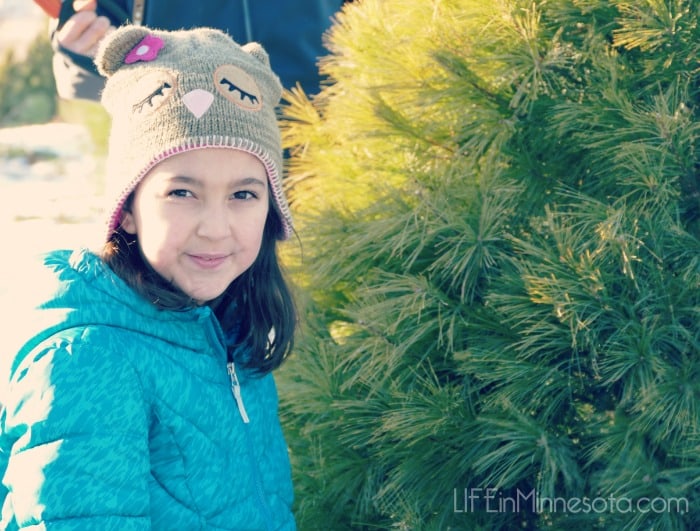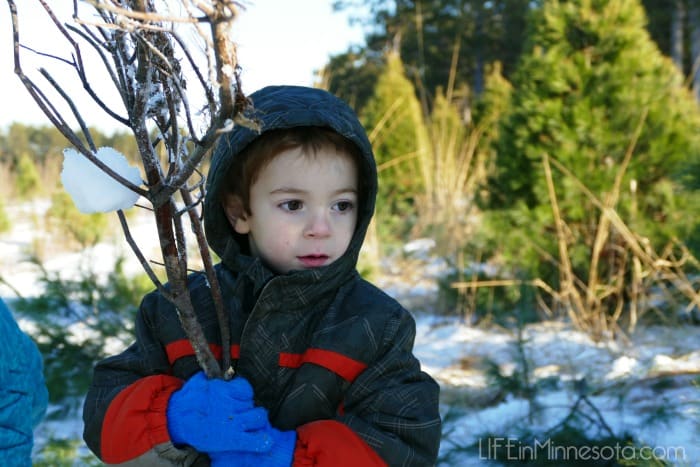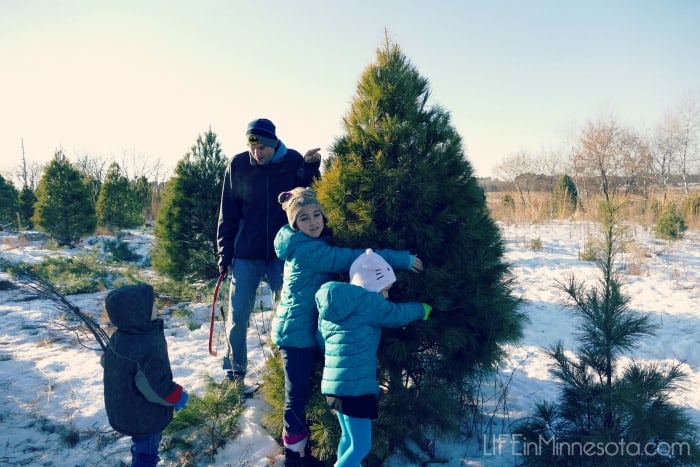 Finding a Christmas tree can be a bit of a process with five kids. They all want to be the one who picks the tree we bring home. We try to get all the kids involved by giving them a few guidelines of what to look for during the tree hunt game. We make sure to check how full the tree is all the way around, the height of the tree is important because we want it to fit inside the house, we don't want it to be too small either and finally we want a green tree not a brown tree. This list gives the kids a better understanding of what to search for instead of running around the tree farm like chickens with their heads cut off.
When We Find The Perfect Christmas Tree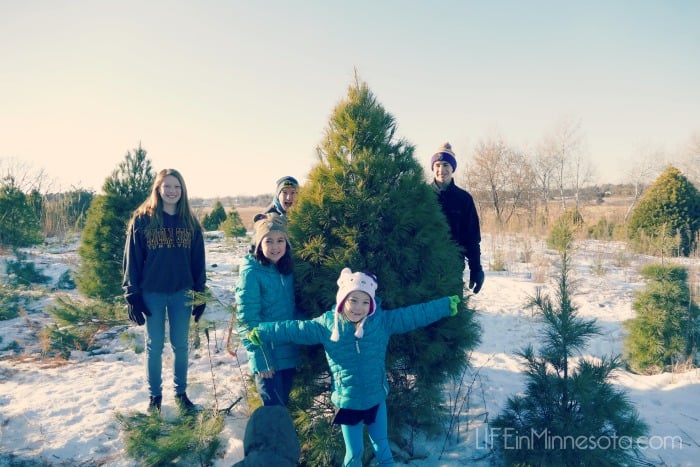 Everyone has their job to do once we find the perfect Christmas tree. I take photos, Ryan cuts the tree, Keegan holds the tree on the other side, Mikaela watches little kids to make sure the tree doesn't fall on them and also makes sure no one runs too far away from the group.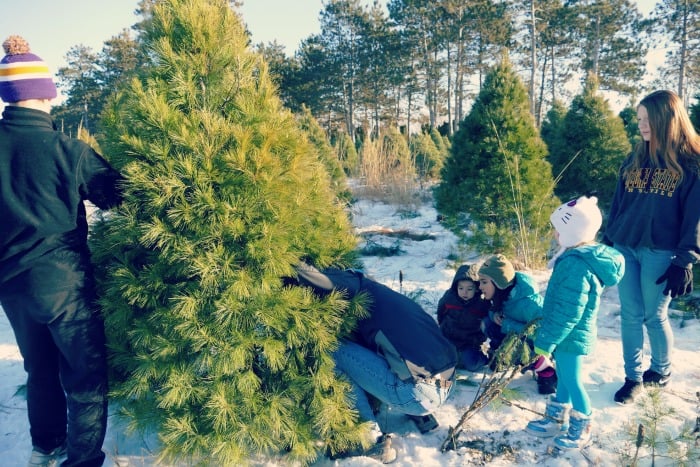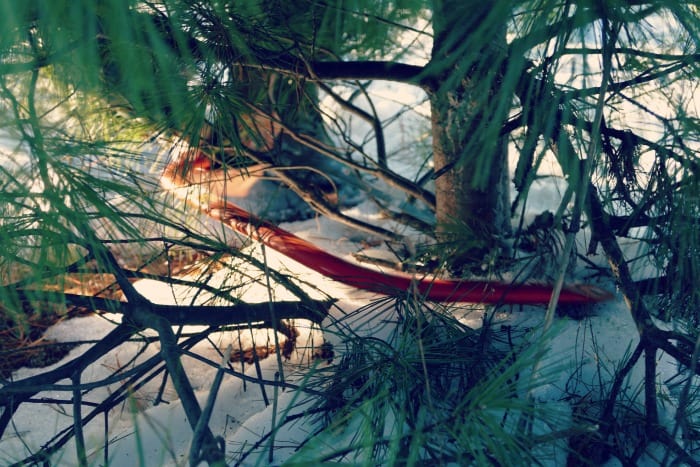 Off To Load The Tree Onto The Truck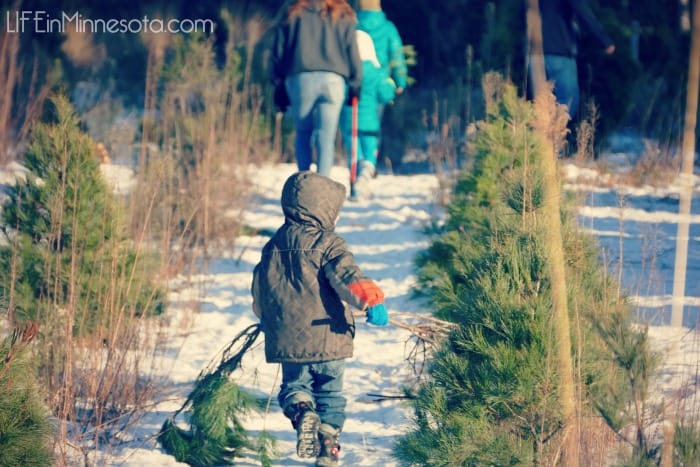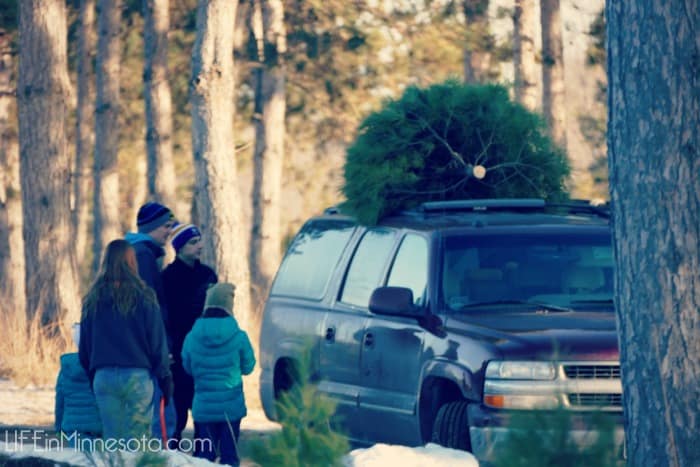 Afterwards, we drive the Christmas tree down to the main entrance of the tree farm where staff members will shake the tree to remove any loose needles and bag it for us. They also strap it to the top of our truck while we enjoy the free hot dogs, horse drawn sleigh rides, wood burning fire near a tree fort and the hot cider.
Outdoor Family Fun During The Winter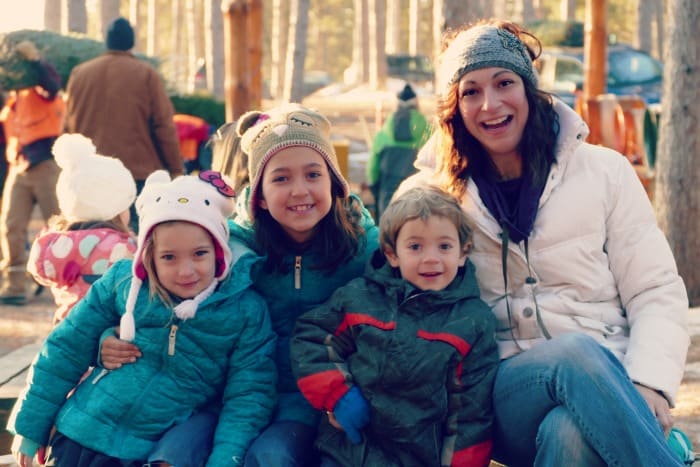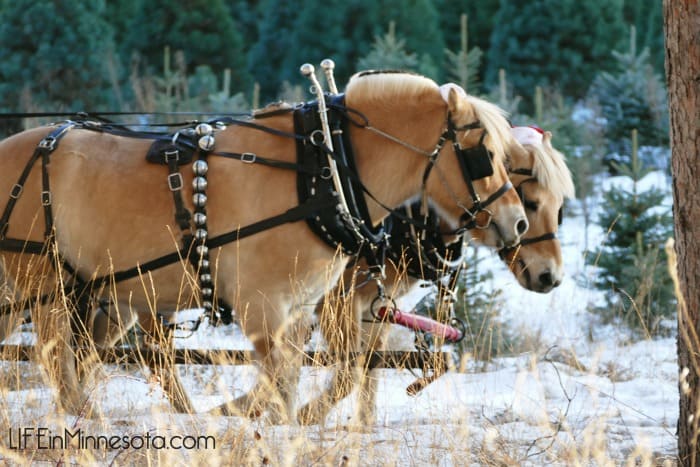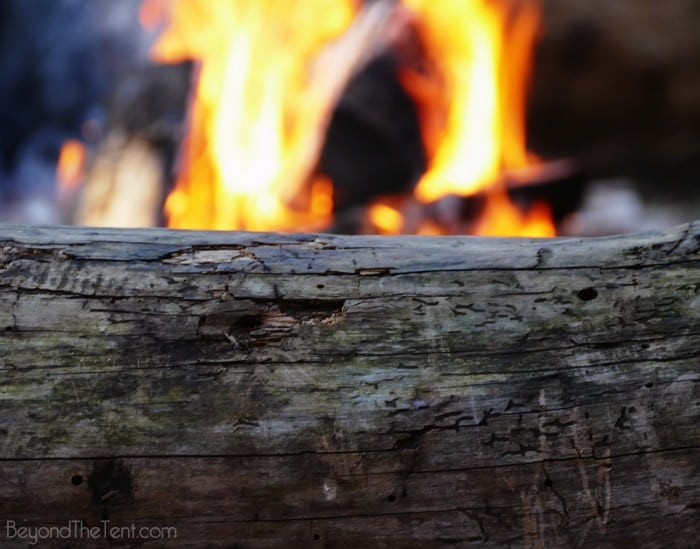 We had a great time playing outside with one another and our Christmas tree looks beautiful. I truly cherish the memories we have made visiting the tree farm these past few years. If you ask me it's one of my favorite winter activities we do as a family in Minnesota.
Kelly
About the Author
Latest Posts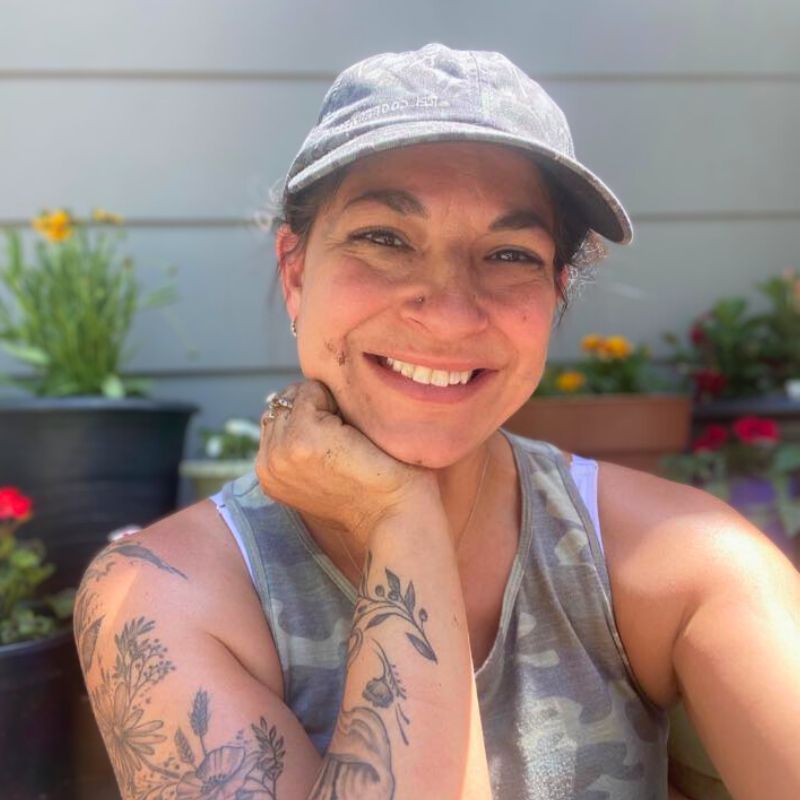 Hi! My name is Kelly and I run Life In Minnesota with my husband, Ryan.
My vision for LIM is that it shares engaging stories of unique Minnesotans and that it's considered a wonderful resource that helps make every life in MN more awesome!
I can be reached at kelly@lifeinminnesota.com
#LoveWhereYouLive #LifeInMN