Today's Forecast in the Girl's Bedroom is a little bit of debris from the tornado called Jadis, Wet puddles from Ruthie's bottle leaking and a few new Clouds floating across the ceiling.
Remember when I started the Girl's Bedroom makeover? It feels like it was forever ago, but I am moving forward. It started with a boring tan room that looked like skin color. I painted the whole room a sky blue tone from Walmart. Which by the way, I am very pleased with their color choices and the results I have been having with their paint.
Well, I am excited to show you where we were in the beginning to where we are today. It felt good to get rid of that tan color. The room had a new freshness once I was done painting it all blue.
I then started to paint the Girl's Bedroom Whimsical Tree Mural. It took me a whole weekend to paint it. Lucky for me I have an amazing Mother-in-Law who took all three girls down to her farm for that weekend. Little by little I worked on the tree.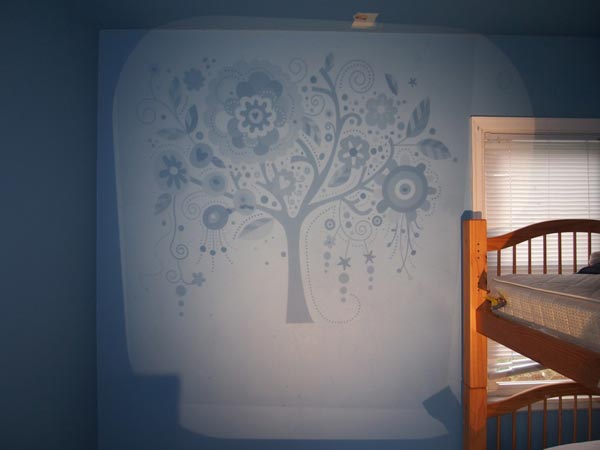 I started with a printout of the whimsical tree placed onto a projector. I then penciled in all the outlines of the tree onto the girl's bedroom wall. Note to everyone who plans on trying this technique: you don't need to color in the shapes, just make a dot for all circles and outlines for all other shapes. This will save you a ton of time and energy. These little circles worked amazing for making the dots. They are called Foam Pouncers by Martha Stewart. You get them in a set of six and they are super handy! I really liked being able to take the foam out of the plastic handles to wash them thoroughly.
You can grab them on Amazon for cheap : Look for the Link Below this post. (once my husband adds it)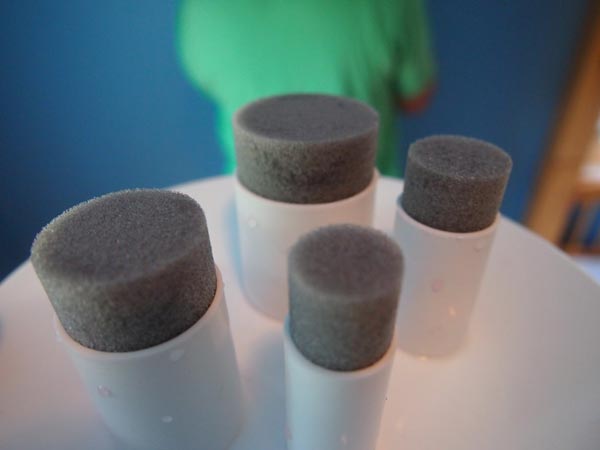 The tree was time consuming, but well worth it. I really enjoyed my time just taking an easy painting the tree. It was very peaceful. Isaiah took naps in the room while I was painting the pretty flowers.
I took my time and painted each color one by one. That way I could be done with it and know I didn't miss a spot.
My favorite part was our spur of the moment baby and Mama photo shoot. I love my baby's smile. It makes me happy.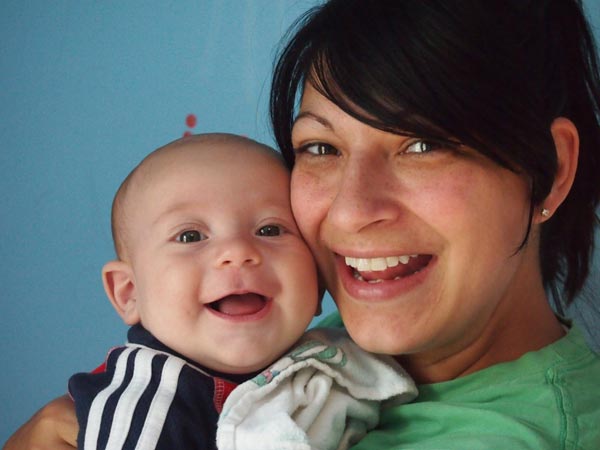 Back to painting the whimsical tree on the bedroom wall.
Still painting…
After awhile you think "What in the world did I get myself into. This is going to take FOREVER!!"
Just a few more colors and it would be all done. I love this mural for the girl's bedroom. It is perfect for the age range of a 11 year old, 5 year old and a 2 year old. Each one of them can enjoy the mural I painted.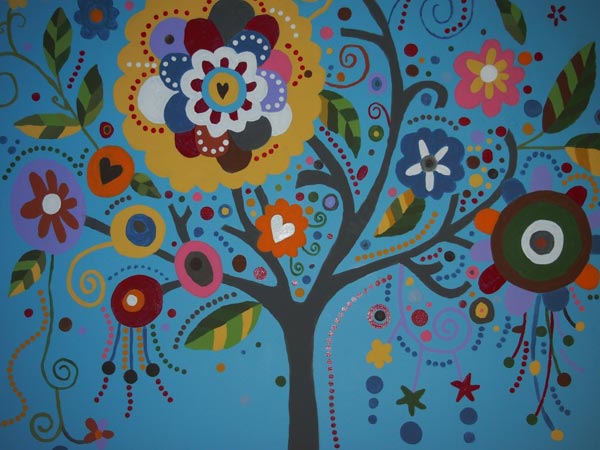 I got really big hugs when the little ladies got home from Grandma's farm. They loved it! Jadis was a little unsure –
Here is the finished Whimsical Tree Mural for the Girl's Bedroom…
I think it turned out great! Now, onto the clouds on the ceiling. To tell you the truth; I was really scared to draw the clouds out. The fear of screwing them up was holding me back from painting them. Painting clouds on the ceiling wasn't as hard as I thought it would be.
I started with making a simple outline of some clouds on the ceiling. This I free-handed, but if you need to you can use the overhead projector. Next, I just went over the outside outlines with white paint.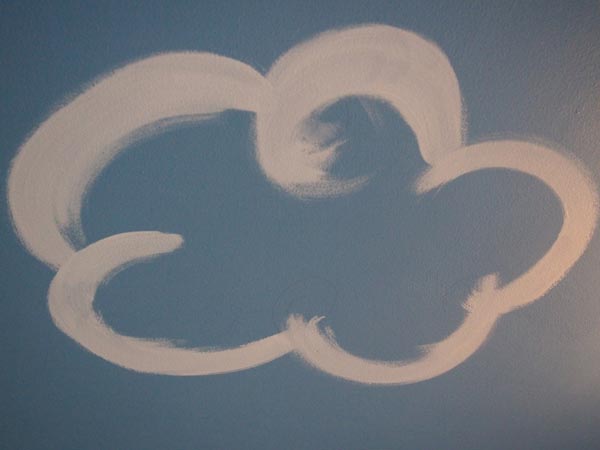 Then I took the paint brush and made circular motions to fill in the cloud.
I think I am going to add a little bit of a deeper blue to outline the clouds just to help them pop.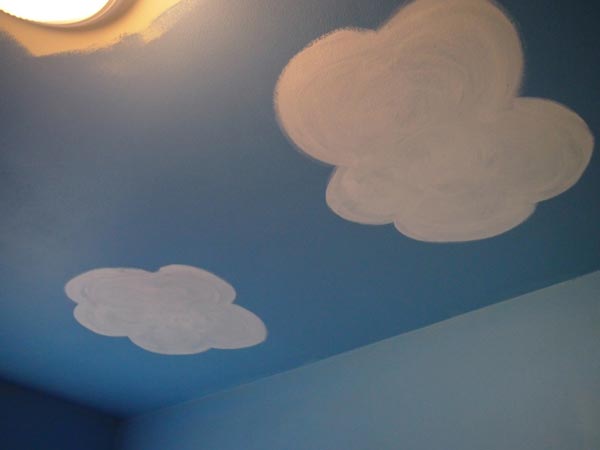 After the cloud project I will be painting a little dollhouse with stepping stones next to Ruth's bed. I would also like to add a few song birds and an owl to the tops of the window panes. Of course this is all happening during my spare time.
Hope you all like my crafty mural art –
Kelly